Downsizing Moves, Estate Sales, Senior Home Transitions
Get Downsizing Help Near You
Do you need advice or help with a Senior Move or Downsizing Project?
WHATS NEW IN SENIOR DOWNSIZING
For Retirees, Seniors and Downsizers in Pittsburgh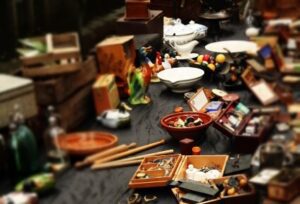 Sorting and reducing your belongings for a downsizing move is always a challenge, but there are silver linings too.  For some, the ability to pass
Read More »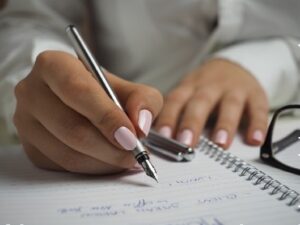 As you prepare to review, assess and sort all of the belongings you've acquired over the past 30 or 40 years, one thing becomes clear: 
Read More »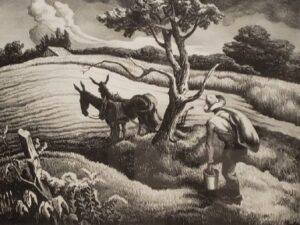 Thomas Hart Benton, "Approaching Storm", 1938 Are you lucky enough to own some vintage prints? A precious few know that Thomas Hart Benton (American, 1889-1975)
Read More »
Pittsburgh Neighborhoods that are Popular with Downsizers
If you're new to Pittsburgh, have spent your life there, or anything in between, there's always new adventures to discover in the city of bridges. Pittsburgh consistently ranks as a best retirement destination. With low cost of living, strong economy and the influence of the University of Pittsburgh, downsizers and retirees can enjoy excellent healthcare, cultural experiences, continuing education, and four vibrant seasons for outdoor activities.
There's no shortage of communities from which to choose! Pittsburg boasts 90 distinctive neighborhoods, each with something different to offer. Retirees, downsizers and seniors may consider these popular options:
Oakland
Oakland is the academic and healthcare heart of Pittsburgh, and home to three universities. Famous for the University of Pittsburgh's Cathedral of Learning and Carnegie Museums of Art and Natural History, it is also the home of the Phipps Conservatory and Botanical Gardens. Retirees enjoy easy access to the University of Pittsburgh Medical Center. For food? You can find locals at Turkish Grill, EGE Mediterranean for pizza, and Las Palmas for tacos you can take to Schenley Park for a picnic.
Squirrel Hill
One of Pittsburgh's more affluent and well-educated neighborhoods, residents here enjoy close proximity to universities and hospitals. Movie buffs will appreciate the Manor, one of Pittsburgh's oldest movie theaters, and the adjacent Frick Park and Schenley Park offer acres of green parkland. Locals enjoy authentic Belgian waffles at Waffallonia, European-style bistro Point Brugge Cafe, and Lebanese fare at Alladin's Eatery.
Lawrenceville
Hipsters of all ages flock to this trendy neighborhood north of downtown because of its great walkability, music venues, Row House Cinemas, and Arsenal Park. The restaurant scene is eclectic and fun; locals point to Espresso a Mano for coffee, gastropub Industry Public House or Piccolo Forno for classic Italian and BYOB fun.
Highland Park
This urban park and neighborhood of the same name has playgrounds, volleyball courts, a beautiful garden and swimming pool. The drinking reservoir known as Reservoir 1 attracts walkers, joggers, and outdoor events. The close-by Pittsburgh Zoo and PPG Aquarium are easy entertainment for guests, while the restaurant scene has something for everyone. For breakfast try Park Bruges, splurge on classic Italian at Joseph Tambellini, and don't miss Tao D'oro for coffee, tea or panini.
Downtown Pittsburgh
City dwellers can't miss with the theaters and nightlife of the Pittsburg Cultural District and the European-style Market Square for green space and weekly Farmer's Market. Residents love the true walkability and all the history, entertainment, dining, and riverfront activities you would expect from a world-class city. Oh did we mention Steelers games? Enjoy classic French fare at Cafe Du Jour or relax with coffee at De Fer Coffee and Tea or brunch at La Gourmandine.
Strip District
This red-hot neighborhood is teeming with new developments and re-developed factories, warehouses, and lofts that appeal to empty nesters. For foodies, specialty grocery stores, wineries, distilleries, international restaurants and vendors keep things lively, while the Pittsburgh Opera and Strip District Trail offer culture and natural surroundings to round out the eclectic character. Eateries abound but we love Robert Wholey's for seafood and Peace, Love and Little Donuts- Pittsburgh for their sweet name and sweeter donuts
Get in Touch. You can rely on our verified senior move professionals in Pittsburgh PA.
We have you covered with the best home transition specialists in Pittsburgh. Get in touch to get started today.