Downsizing, Senior Moves, Local Moves & Storage
Wichita KS Downsizing Help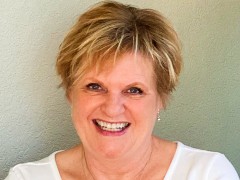 Call Kirsten first for Wichita KS downsizing help or senior moves!
Senior MOve Manager
Full-Service Relocation
When searching for senior move help in the Wichita area, look no further than Kirsten Awe and her Awesome team at Rightsize Moving Solutions. You can count on Kirsten's team of trained and insured professionals to provide every service you need to "Rightsize" your move from beginning to end, including:
With roots as a professional organizer, Kirsten's passion is helping people simplify their lives. Her work as a Senior Move Manager has helped countless clients ease into their transition with her customer-centered business model. Her experience is backed by qualifications including:
Kirsten's past clients have been blown away by the level of service provided by Rightsize Moving Solutions. They describe their experience as "handled with care", "efficient and flexible", and "highly professional and dependable". Don't hesitate to call Rightsize Moving Solutions today for "the easiest move you ever made"!
Downsizing and
Senior Moves
Move Management
Estate Sales and Auctions
Packing and Unpacking

The best thing about Rightsize Moving Solutions is that they can do it all! Their team is composed solely of experienced employees that are vetted, trained, and insured to provide you with a reliable solution to all of your downsizing and moving needs.
Whether you need help with downsizing, organizing or a move at any stage of life, you can trust Rightsize Moving Solutions to handle your project with compassion and integrity. They take pride in being locally owned and strive for perfection in all aspects of their work.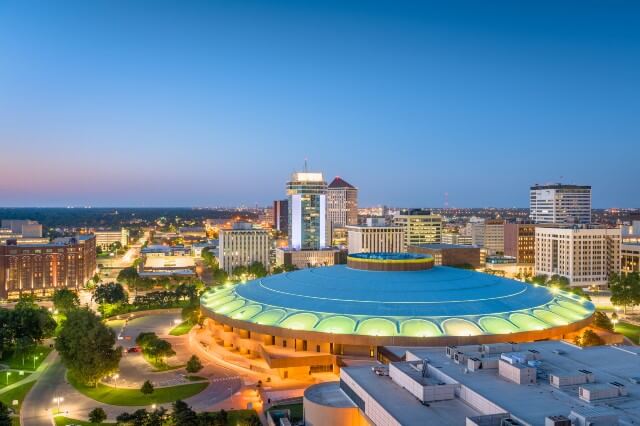 NEW & INTERESTING IN SENIOR DOWNSIZING
Get the latest advice from the pros.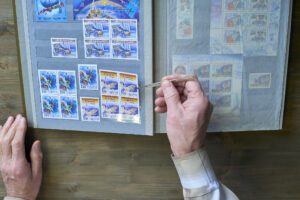 What's It Worth: Stamp Collections Are you in the possession of a large stamp collection, either amassed on your own or inherited from others?  With
Read More »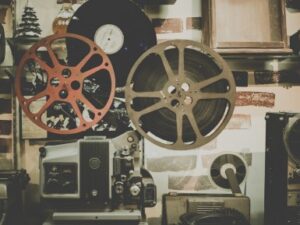 Steps for Preserving Family History We all have those boxes of "things" in our attics, storage units, and basements. Boxes that are nearly as ancient
Read More »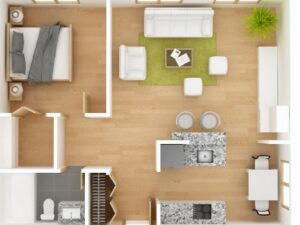 How to Live Well in a Smaller Space with Space Planning for Downsizers Planning to move to a smaller residence? Congratulations! Such a move can
Read More »
LOCAL RESOURCES IN WICHITA KANSAS
SOME OF OUR FAVORITE PLACES IN THE WICHITA AREA
Wichita KS has wonderful options for downsizers, seniors, and empty nesters of all ages.
In the center of the heartland, Wichita is certainly not lacking heart! Being the largest metropolitan area in Kansas means it has a bit of everything, and something for everyone.
For a family-friendly outdoor adventure, try strolling through the lush gardens and riding the carousel at Botanica. Visit furry (and not-so-furry) friends at Sedgwick County Zoo via boat tour, and be sure to walk through their indoor "Tropics" exhibit, which is home to a plethora of exotic birds and critters. Want to get even more wild? Try holding a lemur, feeding giraffes, or swimming with penguins at Tanganyika Wildlife Park. Top off your day with an evening at the old-fashioned Starlite Drive-In, where the whole family can enjoy double or triple feature movies from the comfort of your vehicle.
Indoor activities are aplenty in Wichita, which is great considering Kansas receives every kind of weather you can imagine. For rainy, snowy, or just plain HOT days, visit any of the wonderful museums the city has to offer. Museum of World Treasures offers fascinating exhibits on everything from dinosaur fossils to real Egyptian mummies! Young children will love the Exploration Place: an interactive, educational experience complete with live science shows and plenty of opportunities to stop and play. For a more mature audience, consider the Wichita Art Museum, which boasts a magnificent Chihuly sculpture built right into the ceiling/floor.
Wichita loves The Arts, and celebrates them throughout the year. Each month, Wichita hosts the First Friday Gallery Crawl, a free event in which local businesses stay open late to welcome the community in to appreciate art. A regional favorite, Wichita River Fest, is spread out over two extended weekends in the summer and fall, and features events like the annual River Run, painting contests, concerts, and more. Another always highly-anticipated event is ICT Fest, a music festival in the fall that celebrates local and regional sounds. The Tallgrass Film Festival is Kansas's biggest film festival, which brings together industry creatives to showcase local, regional, and international independent films.
Hungry? If you enjoy Asian cuisine, Hana Cafe is the place to be, with the freshest sushi in Wichita as well as other Japanese and Korean fare. For date night, try Wine Dive, voted Best Wine List in Wichita and pairing wonderfully with entrees like wild boar bolognese. Amazing Mediterranean food can be found at La Monde, which has won local "Best Hummus" awards for several consecutive years. Visit "Wichita's Cheers Bar" at Walt's, and enjoy one of their delicious burgers with a side of pepper rings. Churn & Burn is perfect for coffee or ice cream (or both!) and offers dairy-free options that are just as tasty as their non-vegan options.
Derby
South of Wichita you'll find the family-friendly city of Derby. Spend the day outside by visiting Rock River Rapids waterpark, complete with a lazy river and plenty of exciting slides. Field Station Dinosaurs museum can be glimpsed from a mile away with their life-sized dinosaur park, where education and entertainment can be found for all ages through interactive exhibits and mini golf. High Park is another great outdoor space, offering a plethora of picnic spots, softball and baseball, walking and biking trails, and a pond for fishing.
Annual events include the Spring Into Art Festival in April, where the whole family can enjoy local art and live music, show off your sidewalk-chalk skills, feast on local fare from a variety of food trucks, and more. Be sure to check out Smoke on the Water BBQ and Music Festival in June for succulent barbeque and talented local bands. In December, be sure to go for a leisurely evening drive through neighborhoods to see dazzling contestants in the Holiday Lights Contest.
Newton
To the north, you'll find Newton. Spend an afternoon at Kauffman Museum, which features exhibits centered around prairies and the people who settled on them, as well as a beautiful outdoor tallgrass plot and historic vegetable and flower gardens. Visit Carriage Factory Art Gallery, featuring new exhibitions of local and regional art every two months.
If you're craving a tasty adventure, be sure to make a trip just outside of town to Grace Hill Winery, where you'll find white, red, sweet, and dry wines as well as a delicious pairing menu. Make an appointment for a staff-led tasting or simply drop by to enjoy a meal and stroll the grounds. For a quick bite, try Gurty's Burgers and Shakes for (you guessed it) fantastic burgers and shakes. For dinner, you can't go wrong by visiting Acapulco Mexican Restaurant: a family-owned business that features delicious entrees like fajitas and tamales that you can enjoy outside in their patio area.
Hutchinson
Just a 45-minute drive from Wichita will take you to Hutchinson: an artsy community dripping with charm. Main Street is the heart of it all, with fantastic local shopping, events like an annual Chili Fest and monthly Third Thursday Art Walk, and murals on nearly every corner. Be sure to stop in to Smith's Market for old-fashioned candy and treats, grab a hybrid pizza/taco lunch at Pizaaco's, and enjoy a local beer at Salt City Brewing Company.
The attractions don't stop there, though! Hutchinson is well-known for bringing visitors a glimpse of the furthest reaches of space and the deepest parts of Earth with their two fabulous museums. With an Imax theater, a planetarium, daily science demonstrations at "Dr. Goddard's Lab", and some amazing artifacts that have actually been to space, Cosmosphere is sure to make imaginations soar. Strataca offers another exhilarating way to spend a day learning. Positioned deep underground, the museum is housed in a salt mine! Naturally, their exhibits center around mining and geology.
Additionally, Hutchinson hosts the Kansas State Fair in September each year. Be sure to stop in for a Pronto Pup, be awed by the massive 700 lb+ butter sculpture, and bring the kids to enjoy games and rides.
Get in Touch. You can rely on trusted senior move professionals in Wichita KS
Rightsize Moving Solutions is our top choice for Wichita KS downsizing help.  Get in touch with Kirsten Awe to get started on your organizing project or downsizing move today.