Organizing, Downsizing, Moving and Estates
Bangor ME Downsizing Help
Home Organizing
Packing and Unpacking
If you are approaching a move or an estate clearout, or if you're looking for Bangor ME downsizing help, get in touch with us today.  We have the experience and the resources to help families avoid stress during a complex home transition or estate clear out.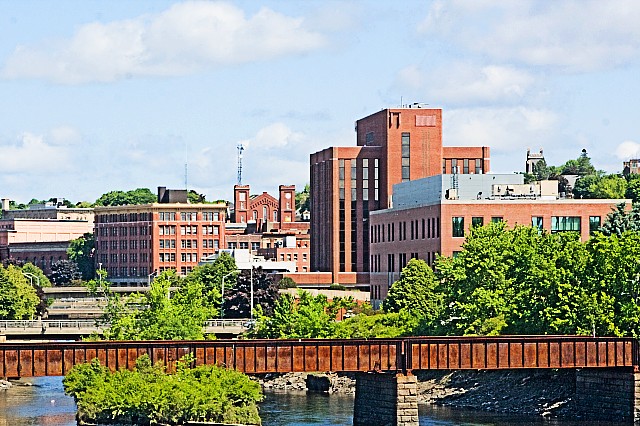 Professional Organizing
And Downsizing Services
If you are looking for a professional organizer to help you downsize in the Bangor ME area, call Theresa Bailey first!  Theresa is a naturally helpful person who has experience guiding people of all ages through complex projects like downsizing, moving and clearing out an estate.  Theresa provides custom solutions for decluttering and organizing to help her clients achieve a more simple and low-stress lifestyle.
Call Improved Spaces for experienced, friendly help with: 
Theresa's clients say she is "incredible", and "priceless", and that she "did a great job of helping me figure out how to get from where I was to where I want to be".  When you're ready to make a change, let Theresa take you "from being stuck and overwhelmed to free and relieved!" 
DOWNSIZING AND SENIOR MOVE RESOURCES
For Retirees, Seniors and Downsizers in Bangor
NEW & INTERESTING IN SENIOR DOWNSIZING
Get the latest advice from the pros.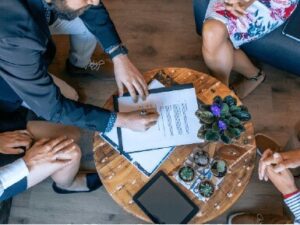 Downsizing, moving, and selling a home that you've lived in for 10 years or more can be a highly complex undertaking that may require assistance
Read More »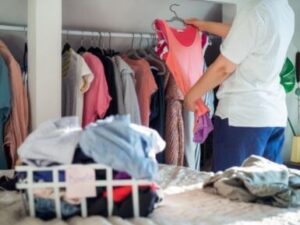 A fundamental part of downsizing is sorting through your possessions. Paring down creates an opportunity to surround yourself with things you'll use, need, and love!
Read More »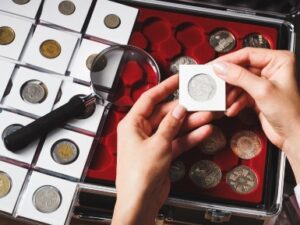 Almost everyone holds onto certain coins for one reason or another.  Whether you are saving a handful of foreign currency or sentimental coins, or if
Read More »
SOME OF OUR FAVORITE PLACES IN BANGOR
Whether you're moving to Bangor or downsizing your current home, Bangor offers fantastic options for people of all ages.
The Bangor Region spans the north and central areas of Maine, including the charming city of Bangor. Maine is ranked the #1 state with the highest percentage of population age 65+ in the entire United States. The professional Penobscot Theatre Company has year-round live shows of all kinds.. It is also one hour away from the famous Acadia National Park, and it's close to the Hollywood Casino Hotel & Raceway. Also in Bangor, you'll find that Geaghan's Pub is a local favorite restaurant with a popular shepherds pie.
Brewer
Brewer is a mid-size city right outside Bangor. A must-try is the fish and chips at the Eagles Nest Restaurant. Check out the Brewer Riverwalk with stunning views of the Penobscot River. Stay at the historical Maine Woods Inn for a night of relaxation and homemade waffles on the house.
Hampden
When visiting the beautiful town of Hampden, eat at Kimberly's at the Marina for their delicious lobster mac and cheese. Turtlehead Marina is a picturesque place to go boating on the Penobscot River and do watersports with family in the summer. With a short drive you can find Stephen King's house, where locals often see him roaming the streets.
Orrington
Orrington hosts the Fields Pond Audubon Center where you can find many trails and river views throughout wetlands and forests. Try the freshly-caught seared tuna at Timber Kitchen and Bar. Stay at The Lucerne Inn nearby for a visit in a fancy colonial estate with a pool and restaurant.
Orono
The city of Orono is home to the historic University of Maine making it a young, hip city. The Page Farm & Home Museum is a place to discover Maine's history and view agricultural archives. Walk on the Orono Bog Boardwalk to walk through the Rolland Perry City Forest.
Old Town
Enjoy small town charm within miles of the city in Old Town. When in Old Town, have a meal at the Governor's Restaurant & Bakery and their brownie delight sundae. Head out on a Tracewski Fishing Adventures for a guided fishing trip or stroll on Main St to enjoy the natural beauty of Maine.