Downsizing, Senior Moves, & Local Moves
Cedar Rapids IA Downsizing Help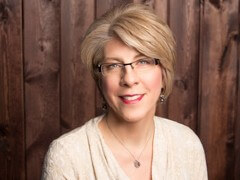 Christine Smart
President
Designing Moves LLC
319-377-6891
A free consultation is just a phone call away!
Senior MOve Manager
Full-Service Relocation
Designing Moves president, Christine Smart, has found her passion: making a difference in people's lives. She's doing just that, helping her Cedar Rapids IA clients transition to their next phase of life with ease, advocating for them, and making sure they are the ultimate decision-makers throughout the course of their moves. Christine's team of vetted professionals will treat you and your belongings with the utmost care and respect. As a bonus, Christine's background as an interior designer ensures your new home is as stylish as it is comfortable, with a new layout tailored to your needs.
Christine's skills are backed by 13 years of experience, plus her designation as a Certified Senior Move Manager (SMM-C). Designing Moves LLC is the only National Association of Specialty and Senior Move Managers (NASMM) A+ Accredited member in the state of Iowa. Additionally, Designing Moves has earned a place in the NASMM Circle of Service Diamond Society for being a member of this prestigious organization for more than a decade. 
The Designing Moves team can support you through every phase of your senior move, downsizing, aging-in-place, or estate clear out project:
Downsizing and
Senior Moves
Move Management
Estate Sales and Auctions
Packing and Unpacking

Clients often return because they are so impressed with the services offered by Designing Moves, and Christine's team takes time to make sure a long-lasting relationship is formed. Their work has been described as "professional, organized, efficient, and caring" and their efforts pay off, ensuring "the best moving experience". Christine is praised for being "very intuitive to client needs and wishes" and for her "attention to detail and follow up". Call Christine and Designing Moves first for Cedar Rapids IA Downsizing Help.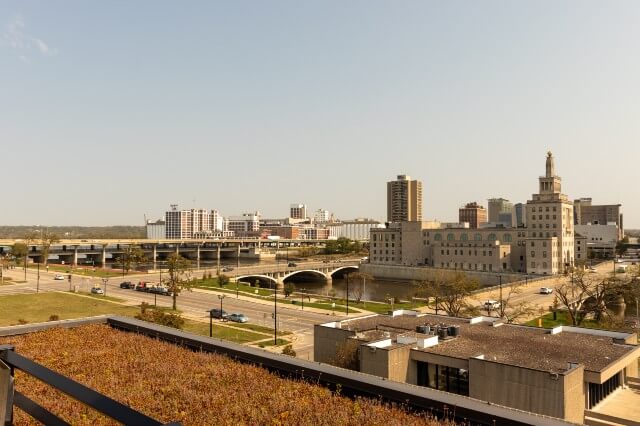 NEW & INTERESTING IN SENIOR DOWNSIZING
Get the latest advice from the pros.
I remember when our young family moved into our first "real" house, and I  just couldn't believe how many spaces for storage there were.  In
Read More »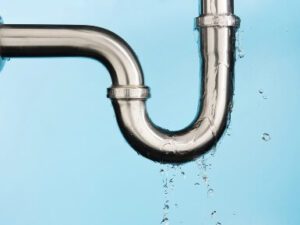 The reward for the hard work that goes into downsizing is often the opportunity to recoup the investment that you've made in your home. After
Read More »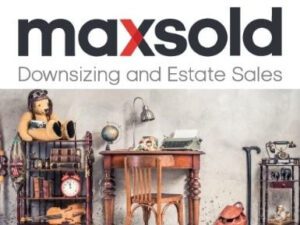 How Does MAX SOLD Work? MaxSold is an online auction company that helps you sell your unwanted and unneeded things, in a relatively short period
Read More »
LOCAL RESOURCES IN CEDAR RAPIDS IA
SOME OF OUR FAVORITE PLACES IN THE CEDAR RAPIDS AREA
Cedar Rapids IA has wonderful options for downsizers, seniors, and empty nesters of all ages.
Cedar Rapids
When you think of Iowa, you probably think of corn, and that idea is greatly thanks to Cedar Rapids:  the largest city in the world for corn processing. Beyond the husk, Cedar Rapids is a wonderful hub for arts and culture, offering terrific theater, marvelous museums, and plenty of family-friendly fun. Foodies flock here for the rapidly expanding craft brew and culinary scene, history buffs swoon for the rich heritage and traditions of the area, and artists and art enthusiasts alike feel at home in this well-rounded community. It has earned its nickname as "The City of Five Seasons" thanks to the beauty that comes with the changing of seasons, and a Midwest backdrop that allows for time to enjoy it, almost like an extra season each year. Local happenings are aplenty, with live music, art exhibitions, food festivals, and crafts fairs on the city's events calendar. 
Enjoy culturally rich stage performances and community engagement during the Junteenth Celebration each year on June 19th, celebrating the end of slavery in America.  Market After Dark, a thrilling nightlife experience in downtown Cedar Rapids, offers food, drink, art, and more from various local vendors. Perhaps most notably in events is the 3-week Freedom Festival each summer that ends with a bang – or several hundred, to be exact – thanks to the largest Independence Day fireworks display in Iowa. 
Cedar Rapids is also home to the National Czech & Slovak Museum & Library, the namesake for the Czech Village and New Bohemia district, where one can find fantastic specialty shopping, a thriving art scene, and great dining opportunities. NewBo City Market is the heart of it all, a community hub designed to support local businesses, educate the community, and provide a gathering space for a huge range of events throughout the year. 
Find more entertainment at Paramount Theater with events ranging from concerts to touring shows to opera and symphony, so there's sure to be something for everyone! Immerse yourself in nature at Indian Creek Nature Center, a 200 acre park made up of wetlands, savannas, and woods with ample trails for hiking or running, as well as opportunities for fishing and cross country skiing. 
Gather with friends at Cobble Hill Restaurant, offering American fare and craft cocktails in a vintage-meets-chic setting. Date night couldn't be more perfect than dining at The Class Act Restaurant: a fine dining experience put together by culinary school students, ensuring eclectic menu options and meals prepared with an expert touch. Grab a quick bite at Zeppelins, offering fantastic house cocktails, interesting sandwiches, and 24 beers on tap.
Marion
Just 6 miles northeast of Cedar Rapids is Marion, a rapidly growing city with a focus on its sense of community, solidified by a variety of events and festivals that are designed to bring locals together. The community is also host to a very active Historical Society with collections at both The Granger House Victorian Museum and The Marion Heritage Center.
Uptown Marion is a happening place to be, and home to the Uptown Artway, a unique art district that centers around a community "living room" where locals can enjoy gathering spaces and public art installations in a setting that is illuminated nightly. Annually in May, Marion Arts Festival ranks as one of the top juried art events in the nation with works from 50 featured artists and craftsmen. 
Enjoy the Great Outdoors at Wanatee Park, offering trails for hiking and horseback riding, cross country skiing, and campgrounds. Bring the kids out to Thomas Park, where they can enjoy a splash pad in the summer and the best sledding hill in the area during the winter. You'd think Allen's Apple Orchard would be famous for their apples (and they do have a great selection of fresh-off-the-tree fruits you can pick yourself), but they are actually known for their delectable donuts. Be sure to get some apples and visit their store and bakery during picking season for more succulent treats!
Whether you like your pizza thin or deep dish, Zoey's Pizzeria has you covered, with over 25 years of pie-slinging under their belts. Enjoy the three B's (beer, blues, and barbecue) at Q Dogs Bbq.
North Liberty
You'll find North Liberty 19 miles south of Cedar Rapids and linked to Iowa City by way of the CRANDIC railway. The city was once known as "North Bend" or "Big Bottom", referencing the Iowa River nearby. North Liberty is one of the younger communities in the area and prides itself on being family-friendly and for all ages. 
Summer sees North Liberty Blues & BBQ festival each year: a day of fun including live music, kids inflatables, and barbecue at Centennial Park that is free for all to enter. Fall is the perfect chance to bring the family out to Colony Pumpkin Patch to enjoy pumpkin picking, a giant corn maze, and hayrack rides. Beat the Bitter is an annual festival each winter, where residents make an effort to get out of the house and take some of the dreary and dread out of the cold season. The festival includes fun events and experiences like a Snuggie Crawl, the KICK Winter in the SnowBALL tournament, and North Liberty Lights: an illuminated walk-through exhibit and photo op.
Bobbers Grill is a perfect place to meet friends for a night of drinks and fun, offering live music, karaoke, great American eats, and an awesome patio space to enjoy it all. Beer lovers should visit Reds Alehouse for a variety of microbrews and an easygoing setting. Be sure to get a scoop of the local favorite, Heyn's Premium Ice Cream, offering a great variety of flavors, all made in-store.
Iowa City
The original capital of Iowa, Iowa City is home of the University of Iowa. A college town through and through, the energy from Kinnick Stadium is palpable during Hawkeye Football games. There are also some phenomenal museums on campus: Museum of Natural History and Stanley Museum of Art. The former offers exhibits of Iowa's natural history starting 500 million years ago, and the latter offers collections ranging from indigenous to modern art. 
Iowa City is also known as one of the best small cities in support of The Arts. Thespians really steal the show in this department, with venues like Hancher Auditorium, Englert Theatre, and FilmScene making theater, live music, and other performances widely available to the community. Featuring the Art Fair, Beverage Garden, Culinary Delights, and more, the award-winning Iowa Arts Festival takes place over several days each summer, offering a chance for local artisans to shine. Iowa Avenue Literary Walk, similar to the Hollywood Walk of Fame, chronicles the works of authors linked to the state of Iowa. 
Get an amazing glimpse of a prehistoric ocean floor at Devonian Fossil Gorge, with fossils older than the dinosaurs embedded in the bedrock. Wilson Orchard is more than just a place to pick fruit: enjoy delicious drinks at their Ciderhouse and Venue, succulent barbecue from The Smokehouse, and plenty of family friendly fun. 
Enjoy traditional diner fare with a twist, cocktails, and an inviting atmosphere at Pullman Bar & Diner. For the best Neapolitan pies and housemade pasta around, try Basta Pizzeria Ristorante, offering modern Italian cuisine with an energetic and contemporary surrounding.
Coralville
Coralville is just a 30 min drive south from Cedar Rapids, and shares its location with Edgewater Park Site, a nearly 4,000 year old archaeological discovery near the Iowa River. Bring the kids out to The Iowa Children's Museum, where they are encouraged to use the Power of Play to explore, create, and discover through their Learning Laboratory. Automobile enthusiasts will be head over heels for Antique Car Museum of Iowa, exhibiting over 80 vehicles from 1899 to 1965 and a preserved Skelly gas station. Serve yourself a slice of history at 1876 Coralville Schoolhouse: a two story school building restored and preserved by Johnson County Historical Society.
The city has more to offer than just this riveting source of history, offering some pretty neat modern day events happening, as well. The dog days of summer are made a bit cheerier thanks to 5th Street Social, a community event inspired by the street dances of the 1950s, featuring a classic car show, live music, and activities for all ages at a hoppin' block party. On the flipside of the calendar, you can shake off those winter blues at BrrrFest, a seasonal craft beer festival featuring regional and local brews.
Shop until you drop at Coral Ridge Mall, featuring over 100 specialty stores, a plethora of dining options, a movie theater, and even a regulation-size ice rink. Though Clear Creek Trail is still under construction, the 1.9 mile long and 10 foot wide paved trail is already a great place to walk, run, or bike. Find time for introspection and art appreciation with a visit to Iowa River Landing Sculptor Walk, featuring a serene scene with 11 permanent sculptures along the trail.
Enjoy craft beer, live music, and delicious New American cuisine on 30hop's rooftop patio.  Unbelievable brick oven pizza and more can be found at the Italian-American eatery, Monica's.
Cedar Falls
Once called "Sturgis Falls" after its founder, Cedar Falls was later renamed after the Cedar River, which flows through the heart of the city. Dubbed the "Iowa Tourism Community of the Year", there is definitely an event here for anyone who cares to visit.
College Hill Arts Festival is held each June, giving local artists a chance to sell their wares including ceramics, woodworks, art glass, and metalworks. Adults and children alike are welcomed at this free event, open to the public.  Sturgis Falls Celebration offers more chances to admire and acquire local art, enjoy a carnival, and keep the kids entertained with plenty of activities – all free and within walking distance. Cedar Basin Music Festival happens simultaneously, and gives locals a chance to shake it, offering three stages of live music throughout the community.
Visit the gorgeous Big Woods Lake Rec Area, offering a small lake for no-wake watersports, campgrounds, and easy connections to many of the walking trails throughout town. Hartman Reserve Nature Center offers beautifully preserved wetland and prairie areas as well as the largest undisturbed woodland area in the county.
Free to all, Hearst Center for the Arts offers a vital community resource for Fine Arts. Cedar Falls Ice House Museum boasts being the only museum in the U.S. to share the history of ice harvesting in an authentic ice house.
Montage is the perfect spot for date night, offering indoor or outdoor seating, a unique martini bar, and an eclectic menu providing dining with style. For down-to-earth, classic comfort foods, try J's Homestyle Cooking for everything from pancakes to patty melts. Meet with friends or enjoy a family dinner at local hotspot and pizzeria, The Brown Bottle.
Lisbon and Mount Vernon
Strung together by Lincoln Highway, a great respect for history and its preservation can be found at Mount Vernon and Lisbon. With three registered national historic districts, including incredible Victorian homes, Cornell College campus, and the bustling downtown shopping district, these communities offer an abundance of activities for the whole family. 
Each summer you'll find a free community band concert in the park, and each winter you can sled down the famous Pres Hill, one of the steepest streets in town, closed annually just for sledding. Each May, Mount Vernon hosts Chalk the Walk art festival, where artists cover the city in over half a ton of chalk masterpieces. Lisbon comes to life during Sauerkraut Days each August, offering a carnival, live local music, games and contests, and plenty of other fun activities for kids and adults alike.
Catch a baseball or softball game at Lisbon City Park, or let the kids cool off in the splash pad and wading pool. Step back in history with a visit to Abe Creek School Museum, with its claim to fame being the oldest remaining one-room schoolhouse in the state. See some quirky art at American Gothic Barn, a hidden gem covered in a rendition of the classic "American Gothic" painting along with other pastoral paintings. 
Enjoy locally grown popcorn and a family-friendly film at Bijou Movie Theater. Local favorite dishes and dining destinations include fried chicken from Gwen's Restaurant, the kimchi burger at the Palisades Cafe, or wood-fired pizza at the Lincoln Wine Bar.
Solon-Swisher
Solon and Swisher are bedroom communities to the larger cities of Cedar Rapids, Coralville, and Iowa City, offering a quieter home life in exchange for a small commute. Don't be fooled though: just because things move a little slower here doesn't mean there isn't plenty to do, see, and learn!
Opportunities for outdoor recreation are aplenty here, with green spaces, playgrounds, and a State Park available to the public. Visit Lake Macbride State Park and enjoy multi-use trails and water sports in the summer, as well as cross country skiing in the winter. Bring the family out to celebrate Solon Beef Days in July, offering events like cornhole tournaments, a hay bale toss, live music, and more. 
Big Grove Brewpub is known for their "cold beer and warm hospitality", and offers a fresh menu and award winning brews. Find authentic Italian traditions at Red Vespa Pizzeria, certified by the Associazione Pizzaiuoli Napoletani (so you KNOW it's good!) and offering two patios to relax on while you enjoy your pies. Mexican favorites like tacos, fajitas, and margaritas can be found at El's Sol Mexican Cuisine, as well as an incredible custom burrito menu.
Call us first. You can rely on trusted senior move professionals for Cedar Rapids IA downsizing help.
Designing Moves LLC is our top choice for Cedar Rapids IA downsizing help.  Get in touch with Christine Smart to get started on your organizing project or downsizing move today.