Downsizing, Senior Moves, Estate Services, Home Transitions
Senior Moves, Downsizing Coaching, Relocation Services
Seniors in the OKC Metro area know to call Nikki Buckelew and OKC Mature Moves for senior-focused real estate solutions, senior housing options, downsizing help, coaching, and move management in Oklahoma City OK. 
Nikki is a pioneer in the senior move field, known for training Certified Senior Housing Professionals (CSHPs) across the nation. When you choose to work with OKC Mature Moves, you are truly getting the cream of the crop when it comes to downsizing and senior move help!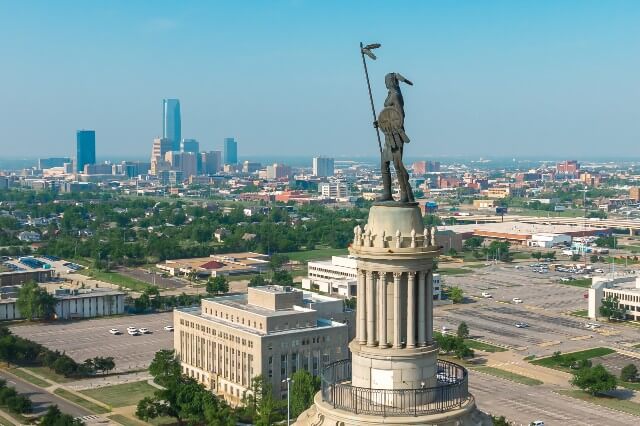 Senior Move Help in Oklahoma City OK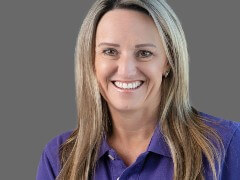 Certified Senior Downsizing Coach
If you are looking for Oklahoma City OK downsizing help, look no further than OKC Mature Moves. Owner Dr. Nikki Buckelew and her husband  Chris have been dedicated to assisting homeowners with their downsizing and relocation needs since 2001. With a team of Certified Senior Downsizing Coaches and Senior Housing Professionals, they collaborate closely with retirement communities, 55+ housing developers, and other senior living providers, ensuring a seamless turnkey relocation experience for their clients.
Their commitment extends beyond local senior move management and real estate practices—they also provide coaching and training to senior housing professionals throughout North America, sharing their pioneering Downsizing Made Easy Method®. This proven, step-by-step process leaves downsizers overjoyed rather than overwhelmed. Their services include:
Nikki is uniquely qualified with some of the top credentials in the industry and years of higher education in related fields of psychology and family studies, including:
Nikki's past clients can't stop raving about their kind and compassionate downsizing coach. The team of professionals that make up OKC Mature Moves have been described as "an answer to a prayer", "patient, professional, and loving", and "simply angels". They "handle every detail" and "work tirelessly" to make your new place "feel like home" right out the gate. Clients say you "can't put a price on their services", with a personalized experience that caters to individual needs, "showing sensitivity in a difficult situation." Make OKC Mature Moves your first and only call for all things senior housing, downsizing, and move management in the Oklahoma City area.
NEW & INTERESTING IN SENIOR DOWNSIZING
Get the latest advice from the pros.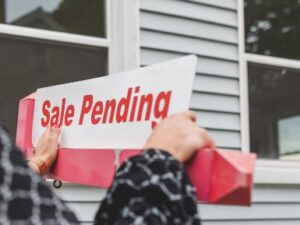 Selling a home can be stressful and uncertain.  That's why home sellers are often understandably eager to get under contract when a good  offer comes
Read More »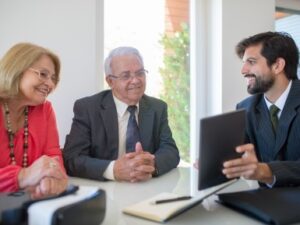 Many downsizers will need to both sell and purchase real estate as a part of their home transition.  The real estate portion of the process
Read More »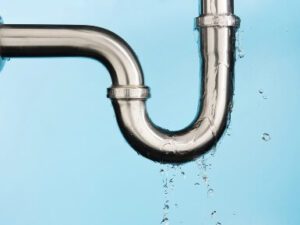 The reward for the hard work that goes into downsizing is often the opportunity to recoup the investment that you've made in your home. After
Read More »
For Retirees, Seniors and Downsizers in the Oklahoma City Metro Area
SOME OF OUR FAVORITE PLACES IN OKLAHOMA CITY OK
Whether you're moving to the South or just downsizing your current home, there's something for everyone in Oklahoma City.
Why Retirees, Seniors and Downsizers Love the Oklahoma City Area
Welcome to Oklahoma City, Oklahoma! This vibrant city offers a range of experiences and opportunities for residents of all ages, including fantastic options for those aged 55 and older. As the capital of the state, OKC offers a unique living experience with its vibrant culture, friendly communities, and diverse amenities. The city appeals to seniors due to its excellent healthcare facilities, numerous recreational opportunities, and a strong sense of community.
When it comes to the cost of living, Oklahoma City offers a favorable environment. The city boasts a relatively affordable cost of living compared to other major cities, allowing residents to enjoy a comfortable lifestyle without breaking the bank. This affordability extends to housing, dining, and entertainment options, making it an attractive destination for individuals and families alike. Moreover, Oklahoma City provides a wide variety of lifestyle and living options specifically designed for those 55 and older. From active adult communities to retirement villages, there are numerous choices tailored to different preferences and needs. These communities often offer amenities such as fitness centers, social activities, and convenient access to healthcare services, ensuring a fulfilling and enjoyable lifestyle for older adults. Whether you're seeking vibrant entertainment, serene natural spaces, affordable living, or specialized housing options for the 55 and older community, Oklahoma City has it all. Embrace the warm hospitality and discover why this city is an incredible place to call home.
Downtown OKC
Living in Downtown OKC offers a bustling urban lifestyle with easy access to popular attractions. Find entertainment for any taste at Chesapeake Energy Arena, which hosts NBA games, other sports events, and big name concerts. Remember and honor the victims of the 1995 bombing with a sobering trip to Oklahoma City National Memorial & Museum. 
One of the city's highlights is Bricktown, a bustling entertainment district located in the heart of downtown. With its charming canal, lively restaurants, and vibrant nightlife, Bricktown is the perfect place to explore and enjoy the city's cultural offerings. Take the whole family out to play at Brickopolis, offering something for every age with an arcade, laser tag, miniature golf, and more. 
Spend some time in the great outdoors at Scissortail Park, a beloved green oasis offering residents and visitors a stunning urban park experience. Spanning over 70 acres, this park provides abundant green spaces, gardens, playgrounds, and even a tranquil lake. It's the perfect spot for picnics, outdoor activities, or simply unwinding in nature's embrace. Another beloved public park, Myriad Botanical Gardens offers 15 acres of lush gardens, walking trails, a dog park, and playgrounds.
Tantalize your taste buds with global flavors at The Collective Kitchens and Cocktails, a food court style eatery featuring rooftop seating. Enjoy American fare with a side of live music at The Jones Assembly, known for their weekend brunch and craft cocktails. Visit the lively Bourbon St. Cafe for all things Cajun and Creole and relish the New Orleans style atmosphere. 
Midtown
For those seeking a more relaxed and upscale atmosphere, Midtown is a neighborhood that should not be missed. A trendy and revitalized neighborhood that attracts young professionals and families alike, Midtown offers a mix of residential and commercial spaces, a vibrant nightlife, and art galleries. Here, you'll find an array of trendy boutiques, chic restaurants, and beautiful parks. It's an ideal place to take a leisurely stroll and soak in the city's charm. 
Whiskey Cake Kitchen & Bar offers a farm-to-table experience, offering American fare made with local ingredients, washed down with craft beer or whiskey. Head over to Grill on the Hill for a relaxed setting to enjoy diner-style breakfast or grilled dinner entrees. Boasting a late night menu, The Drum Room is the place to go after dark for comfort foods like chicken and waffles. 
Adventure District
Find fun for the whole family in the Adventure District, where there is truly something for everyone. With must-see museums and a variety of other attractions, this area is bustling year-round with both indoor and outdoor activities. 
Home to nearly 2,000 animals, Oklahoma City Zoo is one of the top attractions in the area, providing ample learning opportunities and fun for all ages. The top sporting entertainment venue in the state, Remington Park, is also in this district, featuring horse racing, fine dining, and a casino. Visit one of the incredible museums the community has to offer, from the world's largest collection of rodeo artifacts at National Cowboy & Western Heritage Museum to live science shows, hands-on exhibits, and a planetarium at Science Museum Oklahoma.
Grab a quick bite at DC Wings and Cakes, offering hot and ready wings as well as other comfort foods and delicious bundt cakes. Burger Punk brings the funk to your lunch experience with a vibrant atmosphere and American eats with an emphasis on burgers and fries. Vegan and vegetarian diets are catered to at The Red Cup, an art-filled establishment known for their great pastries and fresh lunches. 
The Village
A quiet and family-friendly suburb enveloped by the northwestern part of OKC, The Village offers a range of housing options, well-maintained parks, and easy access to Lake Hefner, where residents can enjoy activities such as boating, fishing, and picnicking. Shop 'til you drop at the great selection of retail outlets at The Village Shopping Center. 
Get a taste of Louisiana at Pier 88 Boiling Seafood & Bar, known for their Cajun-style seafood specials and family-friendly atmosphere. The best burgers in The Village, cold beer, and arcade games can be found at The Garage. Enjoy the speakeasy ambiance of The Hamilton Supperette & Lounge, serving elevated comfort foods and classic cocktails. 
Nichols Hills
An upscale residential neighborhood, Nichols Hills is known for its beautiful homes, tree-lined streets, and exclusive atmosphere. Treat yourself with a visit to the Nichols Hills Plaza for high-end shopping and dining. Get pampered at Three Graces European Day Spa, a luxurious retreat known for their personalized spa treatments. 
Spend some time in the Great Outdoors at nearby parks like Kite Park, which is great for furry friends, and Grand Boulevard Park, offering a one-mile paved path perfect for walking or jogging. The oldest and most prestigious golf club in the area, Oklahoma City Golf & Country Club features an exclusive course designed by Perry Maxwell, as well as a clubhouse and swimming pool.
Take your honey out for a French-inspired feast at The Hutch on Avondale, a fine dining restaurant that is perfect for date night. Pizza and cupcakes – what more could you want? You can have it all at the counter-style eatery, Saturn Grill. Interesting culinary combinations with an Italian twist can be found at Osteria. 
Edmond
Located just north of Oklahoma City, Edmond is a vibrant suburb with a strong sense of community. It offers a variety of shopping and dining options, including the popular downtown area known as "The Square." Edmond is also home to the University of Central Oklahoma and several parks and golf courses.
Catch a variety of world-class shows from ballets to plays, classical music performances to modern folk concerts at Armstrong Auditorium. Learn the history of the area at Edmond Historical Society & Museum.
Enjoy a relaxing afternoon tasting wines on the patio or veranda overlooking the scenic landscapes at Clauren Ridge Vineyard and Winery. Spend some time outside enjoying the picturesque offerings of Arcadia Lake, with equestrian and hiking trails, water skiing and boating, and picnic shelters and campsites. 
A romantic dinner awaits at Fait Maison Restaurant, serving elevated French fare paired with cocktails or wine. Enjoy a meal al fresco at Othello's, serving traditional Italian dishes in a relaxed setting. Get your fill of shawarma, gyros, and other delicacies of the Mediterranean at Simply Falafel.
Get in Touch. You can rely on us for senior move help in Oklahoma City OK.
Nikki Buckelew and OKC Mature Moves is the local go-to for anything related to senior housing, move management, and downsizing in the Oklahoma City OK area.  Call Nikki Buckelew first for full-service home transitions.