Senior Move Marketing Can Grow Your Business
The over-50 home transition market is expanding FAST!  We recognized the growing need for reliable senior move help when we started HomeTransitionPros.com in 2017, and there is even more demand and activity projected as we move through and beyond the Covid-19 pandemic.  As home transition professionals, we understand that senior move marketing  should reflect a compassionate approach, specialized services, and a deep network of reliable business partners.
HomeTransitionPros.com connects businesses to the people who need their help.
Our goal is to provide helpful resources, dependable advice, and quality services to anyone who is approaching a complex home transition. We actively seek out like-minded and successful businesses that help their clients successfully navigate a home transition or estate clear out.  Then, we make it easier for clients (and other businesses!) to find them.
Become a Local Premier Partner
We're growing quickly! If you're serious about marketing for downsizers and senior moves, now is the time to reserve your local market.
Our Premier Partner program offers affordable content marketing, SEO boost and third party verification for home transition professionals.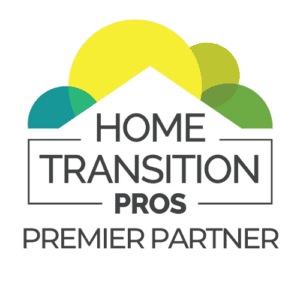 Premier Partnership benefits include:
Exclusive placement on a highly visible local market landing page (like this one), and on the USA map at the bottom of our home page.
HTP Premier Partner logo for your website and marketing materials.
Consistent and ongoing lead generation, email marketing, social media and SEO boost for your business via HomeTransitionPros.com.
Unlimited access to HomeTransitionPros.com and white-labeled content for you to use in your marketing efforts.