Downsizing, Decluttering, Senior Moves, Home Staging
Decluttering & Downsizing
Staging and Home Design
Packing and Unpacking
If you're thinking about downsizing, or if you're looking for Minneapolis MN senior move help, call Julie Starke of Keys To Living Light.  Julie's hands-on approach and expert advice will help you get where you want to be!  
Julie will help you approach your home transition with confidence, and see you through with proven systems to help you move forward with less stress.
Minneapolis MN Senior Move Help and Downsizing Services
Get in touch with Julie today for a free consultation.
Julie Starke combines her years of experience in residential organizing and real estate staging with a local network of home transition professionals to guide her clients through downsizing projects, getting organized to age in place, and relocation projects in Minneapolis.
Julie gets to know her clients and designs systems to help them enjoy a more carefree lifestyle going forward. Her clients rave about her efficiency, resourcefulness, and fun personality. She's caring, smart, organized (of course!), and a true professional.
Professional Organizer Julie Starke offers: 
If you're thinking of downsizing or need help relocating in the Central Minnesota or Minneapolis, call Julie first for a complimentary assessment.
DOWNSIZING AND SENIOR MOVE RESOURCES
For Retirees, Seniors and Downsizers in Minneapolis
NEW & INTERESTING IN SENIOR DOWNSIZING
Get the latest advice from the pros.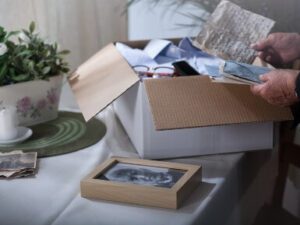 Losing a loved one can be overwhelming, and the responsibilities required to settle an estate can be overwhelming to say the least. Families are often
Read More »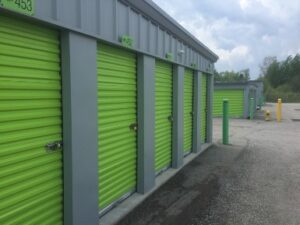 Self-storage solutions can be a valuable tool when you're downsizing. While most professionals agree that storage units or mobile storage should not be a substitute
Read More »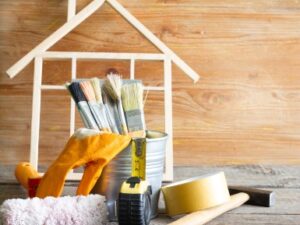 Downsizing the family home can be a big job!  Between sorting, packing, dealing with belongings and moving, most people have their hands full even without
Read More »
SOME OF OUR FAVORITE PLACES IN MINNEAPOLIS
Whether you're moving to Minneapolis or downsizing your current home, Minneapolis offers fantastic options for people of all ages.
Indulge your love of nature while maintaining proximity to numerous suburbs and city centers in Minneapolis, The City of Lakes. We've highlighted stand-out suburbs and the ways they can fulfill your retirement dreams! 
Wayzata
Settle down in Wayzata, known as the jewel of Lake Minnetonka, just 11 miles west of the city. Boaters and culture buffs alike will flock to Wayzata's shores. The downtown lakefront of Wayzata Bay offers everything from the Daytona Regional Trail bike path to the Wayzata Depot, a historic refurbished train station boasting 1906 Tudor architecture. While there, enjoy dinner with a stunning lake view at one of many waterfront restaurants. 6Smith specializes in craft cocktails on a cozy patio, while Gianni's offers an upscale steak night experience. In the summer months, shops and restaurants put on happy hour and special events on Wayzata Wednesdays.
Edina
How does retirement in an upscale suburban community surrounded by pristine lakes sound? In Edina, you can play miniature golf with a view at Centennial Lakes Park any given weekend. And don't miss the Fall into the Arts Festival at the park every September. Explore one of the Mississippi River's gorgeous tributaries on Minnehaha Creek, which boasts a picturesque waterfall where the creek runs through Minnehaha Park. When the grandkids come, you won't want to miss Edinborough Park, a 1-acre indoor play area. Take advantage of Edina's state-of-the-art public facilities. Choose a tee time at Braemar Golf Course or cool off in one of the four bodies of water at the Edina Aquatic Center, the top of the day with a sangria from Cahill Bistro!
Tonka Bay
On an inlet in the heart of Lake Minnetonka lies the City of Tonka Bay. With a low density population and more beachfront parks than malls, this city is the perfect place for retirees wishing for solitude and natural splendor in their retirement. Discover the Upper Midwest's largest horticultural garden at the Minnesota Landscape Arboretum where thousands of plant varieties protect an ancient watershed. Take a ride on the historic Steamboat Minnehaha, a steam-powered vessel built in 1906 that offers tours of Lake Minnetonka. For excellent eats and cultured atmospheres, hop around the bars and restaurants in Excelsior Bay. Try an ambitious cocktail at Rebel Room, or a 5-star martini on the wharf at Maynards.
Spring Park
On Spring Park's 4 miles of shoreline, the sun reflects off the snowy frozen lake in the winter and the inviting blue waters of summer. Try fishing on the waters of Black Lake, or sailing through Dutch Lake. Up for an adventure? Hike, bike, or trail ride the 63 miles of former railroad grade on the Luce Line State Trail. For craft beers and a New Zealand Pie on the shores of Lake Minnetonka, visit Back Channel Brewing Co. Those with an itch for the arts can travel the short distance to downtown Minneapolis, where you'll find the Minneapolis Art Museum, the Walker Art Center, and the unique steel architecture of the Weisman Art Museum. For as long as tourists have visited Minneapolis, they've enjoyed a meal at Lord Fletcher's Old Lake Lodge--take your place among the ranks!
Golden Valley 
Like the name suggests, Golden Valley prides itself on its community-oriented spirit and harmonious urban style. Perhaps Golden Valley's most diverse attraction, Theodore Wirth Lake Regional Park offers everything from ski mountains to a par three golf course, making it the perfect activity for you and the whole family. In the park, you won't want to miss the walking trails along gorgeous vistas at Wirth Lake. Make new friends during Sip N Tip trivia at Punch Bowl Social, where you can also enjoy a craft cocktail and famous chocolate chip cookie sandwich. If golfing is how you unwind, you'll find your new haven at Golden Valley Country Club, where good food and views accompany 18 fabulous holes of golf. 
Neighborhoods that are Popular with Downsizers
Consider some of the most popular neighborhoods for retirees in Minneapolis and its surrounding suburbs. 
Keewaydin: Containing most of Lake Nokomis and bordered by the Minnehaha Parkway, this neighborhood is known for its walkability and seclusion from the city bustle. 
West Calhoun: Spend your days basking in the sun on the shores of Bde Maka Ska, the locals' favorite spot for kayaking, swimming and relaxation. 
Bryn Mawr: For a more urban neighborhood feel, indulge in the shops and restaurants of Bryn Mawr, less than 3 miles from downtown Minneapolis. 
East Harriet: Saturated with rose gardens, sanctuaries, and top grade real estate, this neighborhood has everything you need for a cozy retirement among like-minded folks.
Call Julie Starke with Keys for Living Light first for Downsizing and Senior Moving Help in Minneapolis.