Get Downsizing Help Near You
Do you need advice or help with a Senior Move or Downsizing Project?
Senior Real Estate Help In Manchester NH
Downsizing and Senior Moves
Downsizing, Estate Sales & Auctions
Preparing a Home for Market

Are you looking for Manchester NH senior move help? You'll be in the best hands possible with our specialists.  Get in touch today for the ultimate low-stress, one-call home transition experience.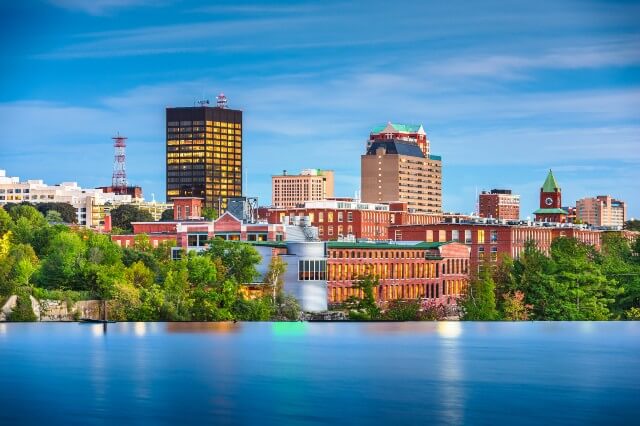 NEW & INTERESTING IN SENIOR DOWNSIZING
Get the latest advice from the pros.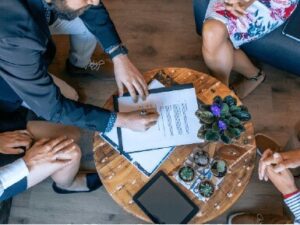 Downsizing, moving, and selling a home that you've lived in for 10 years or more can be a highly complex undertaking that may require assistance
Read More »
I remember when our young family moved into our first "real" house, and I  just couldn't believe how many spaces for storage there were.  In
Read More »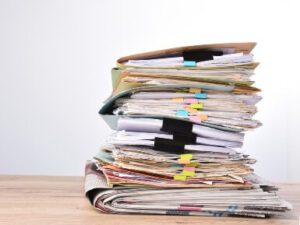 How nice would it be to make a paperless move? Of all the belongings that must be sorted before we move, paper may be the
Read More »
LOCAL RESOURCES IN AND AROUND MANCHESTER NH
SOME OF OUR FAVORITE PLACES NEAR MANCHESTER NH
Whether you're moving to New Hampshire or downsizing your current home, there is something for everyone in the Manchester area.
 The Concord-Manchester-Nashua area of New Hampshire is the seat of the state's government with Concord as the state capital. You'll also find one of New Hampshire's 3 major airports, Manchester-Boston Regional Airport, and many major sports teams. And of course, New Hampshire is great for fall leaf peeping, skiing, and sales tax-free shopping.
Concord, NH
Besides the New Hampshire State House, Concord has a lot of fun places you can visit. Check out the Nascar New Hampshire Motor Speedway or Granite State Roller Derby for some fast-rolling competition or take in a show at the Capitol Center for the Arts. Then grab some food at Tucker's or Smokeshow Barbeque. Other points of attraction are the McAuliffe-Shepard Discovery Center, Carter Hill Orchard, Contoocook Railroad Covered Bridge, Scenic RailRiders, Chuckster's, and White Park.
 Manchester NH
Manchester is home to a lot of sports teams – the Manchester Monarchs (ECHL Affiliate of the LA Kings), Seacoast United Phantoms (soccer), New Hampshire Fisher Cats (AA Minor League Affiliate of the Toronto Blue Jays), and New Hampshire Roller Derby. For some culture, check out the Currier Museum of Art, the Manchester Historic Association's Millyard Museum, or the Frank Lloyd Wright Zimmerman House. For good eats, check out Campo Enoteca or Republic. For enjoying the great outdoors, head to the summit views at Rock Rimmon Park or go skiing at McIntyre Ski Area.
Goffstown, NH 
Goffstown is just outside Manchester, where you can easily pop into Manchester for what it has to offer. But Goffstown has a lot to offer as well with the majestic twin peaks of the Uncanoonuc Mountains, Uncanoonuc Lake, and the popular Glen Lake. When you get hungry head to Magoo's Drive-In or The Bagg Lunch.
Bedford, NH 
Another suburb of Manchester is Bedford, where you can enjoy the fresh air at Pulpit Rock Conservation Area, Baboosic Lake, or Bedford Heritage Trail. Once you've worked up an appetite, head to The Tavern at the Bedford Village Inn for some local food.
Londonderry, NH 
Also outside Manchester is Londonderry, home to the Aviation Museum of New Hampshire. Also of interest in Londonderry is the Musquash Conservation Area and Londonderry Historical Society. Enjoy some great food at Talia's Breakfast and Eatery or Bangkok Thai Food.
Windham, NH 
Further south you'll find Windham, where you can pretend to be a queen or king at Searles Castle. For some local fare fit for royalty, head to Kumo Sushi or Windham Junction Country Gift Shop & Kitchen. There's also a lot to enjoy in the great outdoors – Windham Town Beach and Cobbetts Pond, Windham Rail Trail, Foster's Pond Natural Area, Clyde Pond, and Canobie Lake.
Salem, NH 
On the other side of Canobie Lake on the state border with Massachusetts, you'll find Salem. Salem is popular for the tax-free shopping being just over the state line, but you'll be missing out if you don't check out America's Stonehenge and, of course, the Canobie Lake Park, home of the Yankee Cannonball, Untamed, and Castaway Island. After a day at the amusement park, you'll work up an appetite for Pressed Café or Trattoria Amalfi.
Nashua, NH 
Nashua is home to one of the MassGeneral Hospital for Children branches and the 5-time champions Nashua Silver Knights summer collegiate baseball team, which plays at Holman Stadium. To work up an appetite for Nashua Garden or Surf Restaurant, head over to the sprawling Mine Falls Park along the Nashua River. Just as fun for the family are Benson Park and Greeley Park. For some fun for the kids, check out Fright Kingdom. For adult fun, sidle up to the bar for a wine tasting at Fulchino Vineyard then take in a show with the Symphony New Hampshire.
Get in Touch. You can rely on us for Senior Real Estate, Senior Moves and Estate Liquidation.
Our specialists are the obvious choice for Senior Real Estate Help in Manchester NH. Get in touch today to get started with a free consultation.