Downsizing, Senior Moves, Estate Sales, Home Transitions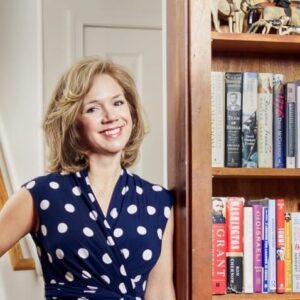 Call for a no-obligation conversation with Anna today!
Senior Moves and Estate Clear Outs
Call Anna Novak of Simply Downsized
Leaving a well-loved home can be an overwhelming experience. Whether you need guidance for yourself or support for a loved one, Simply Downsized provides custom concierge service to downsizers, retirees and seniors throughout the Washington DC Region. Our trained professionals help you easily transition to a new lifestyle, clear out an estate, or complete a complex senior move.
If you're looking for Senior Move Help DC, look no further than Simply Downsized.  Recognized expert Anna Novak draws from a large network of trusted professionals to find cost-effective local solutions to make your move as simple as possible for everyone involved.
Simply Downsized is the best choice for full-service solutions in the greater Washington DC area:
Will you need a vetted & experienced Senior-Focused Realtor®?
BONUS! Anna Novak's Preferred Real Estate Partners pay a referral fee that may be used to offset some of your downsizing expenses.
Estate Sales & Auctions Preparing to Move to a 55+ Community Decluttering & Downsizing
Finding Senior Move help DC MD NoVA just got a lot easier.  Our experienced concierge service  gives you exactly the support you need, when you need it. 
Downsizing Specialist Anna Novak helps you approach your home transition with confidence.  We'll help you embrace the change and make your move with minimum stress.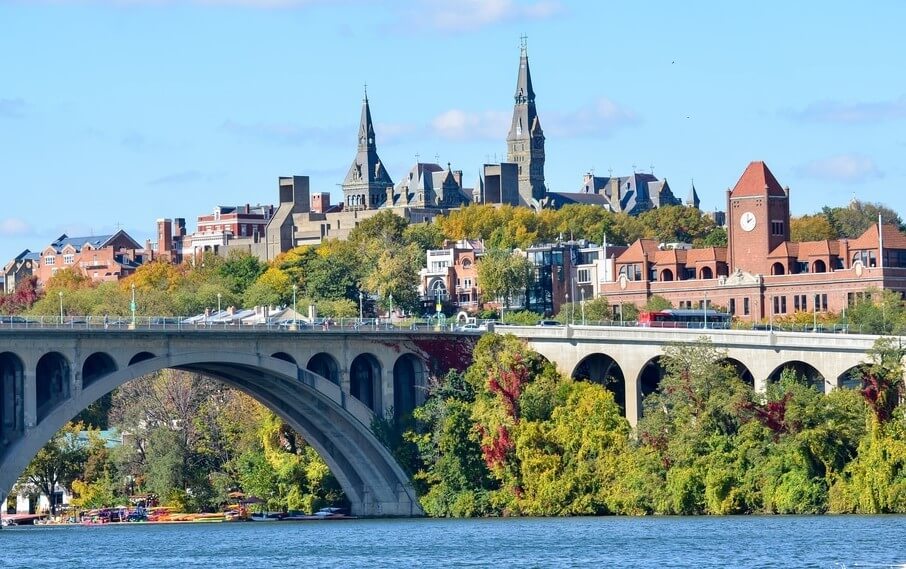 What's New in Downsizing and Senior Moves
Enjoy the latest DC / VA / MD downsizing and senior move management insights.
Local Resources for Seniors and Downsizers
Washington D.C and its surrounding areas are jam-packed with fun for people of all ages! With great transportation and hospital systems, you have the opportunity to see an intertwined area with historic and modern touches. With extended fall and spring seasons, outstanding medical care, and three international airports, the Washington DC region offers a wealth of possibilities for your retirement years.
District of Columbia
Take the whole family to the National Zoo, one of the largest in the United States. Enjoy Broadway shows and free nightly concerts at The Kennedy Center Opera House and Millennium Stage within. Stay at The Watergate Hotel for a luxurious experience in the heart of downtown. Local hangouts include the GW Delicatessen and Nobu where Japanese and Peruvian cuisines meet for sublime sushi.
Washington Harbor/Georgetown
Spend time walking around the cobblestone streets of Georgetown for shopping and fine dining. At Washington Harbor, live entertainment, exquisite dining experiences, and ice skating. Enjoy boating accessibility, running and biking trails, and proximity to the Georgetown Waterfront Park. Eat at Farmers Fishers Bakers for sushi and cocktails while overlooking the Potomac River. Pinstripes has a wide-range menu with a bowling alley to enjoy on the same night!
Arlington
Gravelly Point Park is a great place for running or biking along the Potomac River. The takeoffs and landings of large planes at next-door Reagan International Airport offer an experience like no other. Pay tribute to fallen soldiers at Arlington National Cemetery. Visit Signature Theater, a Tony Award recipient for Best Regional Theater, to see professional-level performances. Eat at Carlyle for fresh crab cakes or popular vegetarian and vegan options. Try the five-star reviewed Ambar for traditional small & large Balkan dishes.
Alexandria
Experience the historic waterfront area of Old Town for walkable shopping, dining, and entertainment all in one charming area. Have fresh house-smoked salsa and chips at the trendy Urbano. Walk around the Torpedo Factory Art Center for art exhibits and small businesses to explore. Visit George Washington's Mount Vernon for a unique historical experience. You can get a table for two (plus your furry friend!) at Virtue Feed & Grain for both human and pet dishes!
Fairfax
Dine at Coastal Flats for perfectly-cooked filet mignon in a gorgeous interior. EagleBank Arena brings in touring productions of unique shows and sports games for you to enjoy at discounted prices through George Mason University. Take a short drive to Tysons Corner Mall, the 7th largest in the United States, for shopping. With many options for luxury condos, like the Mosaic District, there is a very active senior scene mixed throughout. Try a local favorite, Artie's, for their warm goat cheese salad in Downtown Fairfax.
Bethesda
See professional music and opera shows each season at the world-renowned Strathmore. Cabin John Regional Park has ice skating, playgrounds, and walking trails for year-round fun in nature! Eat at MON AMI GABI for delicious steak frites with bearnaise sauce in heated tents this winter. Enjoy jazz and blues music in a historic art deco theatre at the Bethesda Jazz and Supper Club. Visit the Taste of Bethesda every year for 60+ outside restaurants and six stages full of entertainment. Gringo's and Mariachis will have you running back for their duck confit nachos.
Silver Spring
Parkway Deli, a local favorite, has a whitefish salad that cannot be missed. Wheaton Regional Park has a miniature train and carousel for children to enjoy as well as walking trails for all ages. Enjoy the scenic campus and spirited football games at the nearby University of Maryland. A city favorite is the Broad Branch Market for local craft pints. Enjoy beer yoga and other unique events every Sunday at Astro Lab Brewing. The Farmers Market, which operates from May through October offers high-quality organic meats, artisanal cheese, and more. The handmade tortillas at Mi Ranchos will pair incredibly with your favorite margarita.
Get in touch today.
I'll help you sort them out.
703-237-1493
Anna@SimplyDownsized.com
Home transitions, senior move management, downsizing consulting services for people in Arlington, Alexandria, Falls Church, Fairfax, McLean and Vienna who are downsizing or transitioning to a new home in Northern Virginia and Washington DC.
Simply Downsized is a Downsizing concierge service that makes recommendations and referrals to qualified local businesses. For the purposes of real estate consulting and referrals, Anna Novak maintains a Virginia Real Estate Salesperson license that is held by Keller Williams Realty Metro Center, in Arlington Va.