Are you looking for dependable and qualified help with your Philadelphia area senior move, estate sale, downsizing or whole home transition?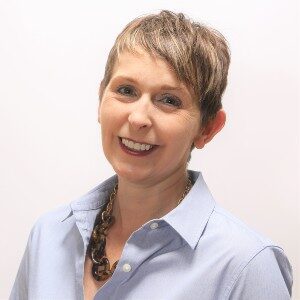 Reach out to schedule a no-obligation conversation. I'm happy to help.
Senior Move Manager and Professional Organizer
Erin Covolesky of Amplo Organizing
Amplo Organizing is a veteran-owned professional home organizing business  offering downsizing assistance and senior move help in Philadelphia and the surrounding area.  Erin helps her clients amplify their journey toward a happier, more organized and more efficient lifestyle.
Professional Organizer Erin Covolesky puts her clients' happiness and success at the center of every project, and draws from an extensive team of local experts.  Erin's clients count on her to show up with a big smile, keep their information and experiences confidential, and treat everyone on the project with honesty and respect.
Erin has the skills and resources to  handle anything that comes her way.  She can help you with any aspect of your home transition:
Getting ready for a big move? Amplo Organizing can help clear the clutter so you don't have to pack and move things that you won't need in your new home.
Estate Sales & Auctions
Preparing to Move to a 55+ Community
Decluttering & Downsizing
Senior Move Management
Downsizing and getting Senior Move help in Philadelphia, PA is easier than ever.   Professional Organizer Erin Covolesky can help you embrace the change, manage decisions, and make a move with minimum stress.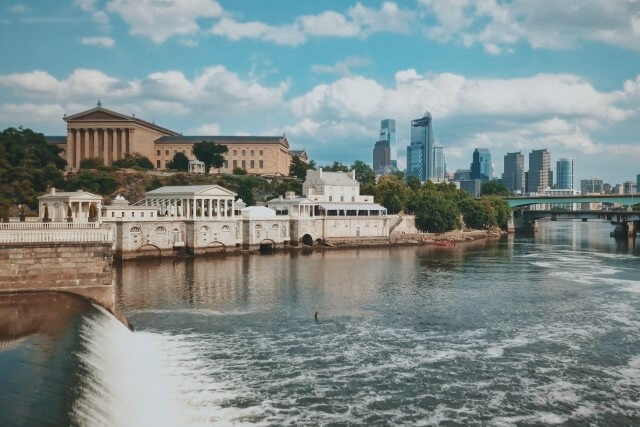 NEW & INTERESTING IN SENIOR DOWNSIZING
Get the latest advice from the pros.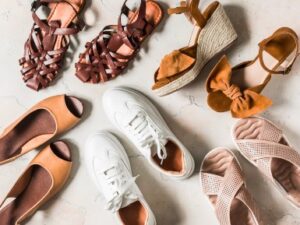 How do you downsize summer shoes? As with any other downsizing project, the key is to focus on the shoes that best suit your current
Read More »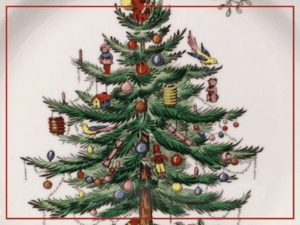 Spode Holiday Dishes 2023 Values The holiday season is a time for traditions, celebrations, and bringing loved ones together. One tradition that has graced festive
Read More »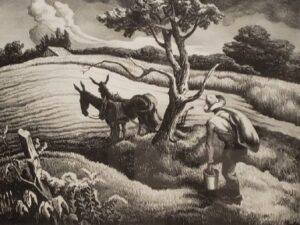 Thomas Hart Benton, "Approaching Storm", 1938 Are you lucky enough to own some vintage prints? A precious few know that Thomas Hart Benton (American, 1889-1975)
Read More »
For Retirees, Empty Nesters and Seniors in Philadelphia
Philadelphia Neighborhoods that are Popular with Downsizers
Philadelphia Pennsylvania has been described as the cultural anchor of America. Whether you have called the Philadelphia area home for years, or are considering downsizing and relocating here, empty nesters, retirees and seniors of all ages can make themselves at home in this historic and vibrant city.
Those who choose to live in the Garden District, or Chestnut Hill, like to be close to downtown but also enjoy a close knit community with easy access to museums, parks and theaters. Favorite spots include Tavern on the Hill, McNally's Tavern, or the Chestnut Hill Coffee Company. The high number of senior amenities and easy access to excellent medical care makes Chestnut Hill a great option for seniors.
Older adults who thrive on the energy of academia will be delighted by the bustling college town appeal of University City. Neighbors enjoy diverse and interesting dining options such as the Ethiopian fare at Abyssinia or the Mediterranean brunch at Renata's Kitchen. Green spaces and easy access to cultural and intellectual opportunities create an engaging experience.
Lovers of urban music and art scenes are flocking to Fishtown. Retirees and empty nesters appreciate easy access to the doctors, activities and attractions that they love in the city, and also the laid-back, fun and quirky environment. If you decide to check it out, consider trying Wm. Hulherin's for Italian fare before a show at the Fillmore. For a more leisurely visit, stop by Milkcrate Cafe, where you can drink coffee and browse vintage albums in the full record shop in the basement.
Of course, many history buffs and die-hard Philadelphians will live their retirement dream in Old City. Charming original lofts and condos are now available with state-of-the art renovations that make small-space living in Old City easy and new. In addition to living in a very cool historic area, neighbors there enjoy theaters, galleries and nightlife. Popular spots here include Gas Light, 2nd Story Brewing, Amada for tapas, and the Continental for martinis.
Roxborough/Manayunk is a fantastic option for retirees or empty nesters who want to be close to the city but enjoy a small town feel and outdoor activiities. Take your dog to Gorgas Park, or walk along the Schuylkill River. As for dining, fantastic options include Some, the Volo Coffee House on Main St, the White Yak and local favorite Couch Tomato.
Call Erin Covolesky today for Senior Move Help in the Greater Philadelphia area.
484-574-5672