Downsizing, Senior Moves, Estate Clear Outs
Phoenix AZ Downsizing Help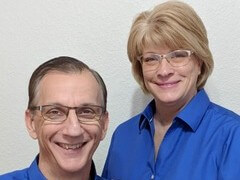 Tom and Melissa Moody
Arizona Senior Moving
(602)620-9941
Senior Move Manager
Full-Service Relocation
Tom and Melissa Moody of Arizona Senior Moving take pride in handling your move with the utmost care and consideration. Serving the Phoenix metro area, Arizona Senior Moving is dedicated to making peaceful moves possible for all of their senior clients with compassion, great listening skills, and overall respect. 
Tom and Melissa's impressive repertoire of soft skills are topped by some of the most respected industry credentials, including:
The Moodys' dedication to ethical business practices, client safety, and integrity set them apart as the top choice for clients looking to transition to the next phase of life in the greater Phoenix area. The Arizona Senior Moving team provides a variety of move-related services, including:
Downsizing and
Senior Moves
Preparing a Home for Sale
Home Organizing
Decluttering

Previous clients describe the work done by Arizona Senior Moving as "exactly what I needed", with the team doing "an unbelievable job getting work done and keeping me informed along the way". Tom and Melissa are praised for "working quickly without making me feel rushed" and their team is highly regarded for their "careful and respectful staff".  If you are a senior in the Phoenix area, don't hesitate to call Arizona Senior Moving TODAY for all of your transition needs.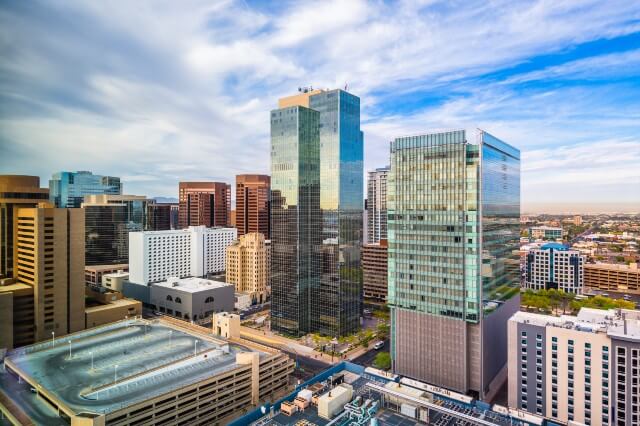 NEW & INTERESTING IN SENIOR DOWNSIZING
Get the latest advice from the pros.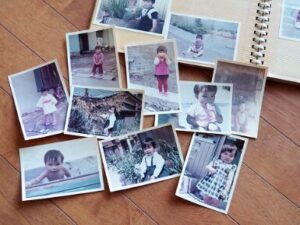 How to Prepare for Your First Visit with a Professional Photo Organizer For people who struggle with organizing their photos, hiring a professional photo organizer
Read More »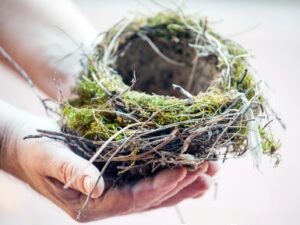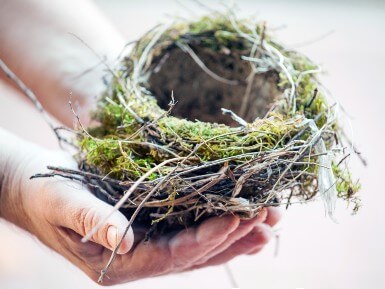 Visions of the empty nest hold many opportunities for freedom and leisure, but many find that this stage of life can also bring new challenges. 
Read More »
I remember when our young family moved into our first "real" house, and I  just couldn't believe how many spaces for storage there were.  In
Read More »
Whether you're planning to downsize soon or just making space in your current home, you'll want to look for convenient donation centers and consignment options to re-home belongings you no longer need. Be sure to call ahead to confirm hours and types of items that will be accepted.
We work with a multitude of senior living communities, active 55 communities, private residences, skilled nursing facilities, continuing care facilities and memory care facilities. We are accustomed to their procedures and move-in requirements, allowing for a smooth transition to your new place of residence.
SOME OF OUR FAVORITE PLACES IN THE PHOENIX AREA
Phoenix AZ has wonderful options for downsizers, seniors, and empty nesters of all ages.
Phoenix
In the heart of the Sonoran Desert lies Phoenix, the capital of Arizona. With temperatures soaring into triple digits each summer, it's no wonder this metropolitan area is referred to as The Valley of The Sun. Phoenix is known for more than its impressive heat, though, offering an affordable cost of living, sprawling desert landscapes, bustling nightlife, a vibrant art scene, and divine Southwest cuisine. 
See how beautiful the desert can be with a visit to Desert Botanical Garden, where you'll get an up-close look at thousands of cacti, trees, and other  xerophytes from all over the world (no, it's not just tumbleweeds and saguaros!). Revel in the beautiful scenery and get some serious hiking in with a trip to Camelback Mountain, renowned worldwide for its excellent trails. Take the whole family to Phoenix Zoo, offering the nation's only walk-through squirrel monkey exhibit, a chance to pet stingrays, and an opportunity to feed giraffes. 
Beat the heat enjoying any of the fabulous museums the city has to offer. Start with Musical Instrument Museum, boasting a richly diverse collection of instruments from over 200 countries around the world. Another great way to spend the day is at Heard Museum, known for their dedication to the advancement of American Indian arists and thereby their phenomenal collection of Native American artworks. For a broader look into the art world, visit Phoenix Art Museum, featuring 9 vastly different collections including photography, fashion design, Asian, and Latin American art. 
Have an elegant alfresco lunch on the patio at Chelsea's Kitchen, offering beautifully plated American fare that you can enjoy while enjoying a view of the canal. Grab dinner with friends at The Macintosh, offering a cozy atmosphere and comfort foods with a Southwest twist. Enjoy a romantic date night at Binkley's Restaurant, offering a multiple-course dining experience prepared by the restaurant's namesake, Chef Binkley.
Scottsdale
Sharing a 10-mile border with Phoenix is The West's Most Western Town, Scottsdale. Known as The World's Finest Golf Destination, Scottsdale is full of beautiful courses, luxury resorts, and upscale living. Visit the city's historic center at Old Town Scottsdale, offering shopping, restaurants, art galleries, and more all within a vibrant atmosphere. While in the area, be sure to check out Western Spirit: Scottsdale's Museum of the West, boasting exhibits on the wild history of the region.
Those with an appreciation for architecture should visit Taliesin West, a complex built by Frank Lloyd Wright used as his winter home and studio, which is composed mainly of materials sourced from the Sonoran Desert. Enjoy picnicking, rock-climbing, and hiking or biking a nearly 2-mile trail through the Sonoran Desert at Pinnacle Peak Park. Get a change of scenery with a tropical escape to Butterfly Wonderland, a conservatory for over 70 species of gorgeous insects from around the world.
Scottsdale's most beautiful park offers more than just nature! Visit McCormick-Stillman Railroad Park to take a ride on Paradise & Pacific Railroad and their Allan Herschell carousel, enjoy learning about trains at Scottsdale Railroad Museum, and let the kids run off some energy in their unique play areas.
Enjoy a family-oriented atmosphere, craft beer, and scrumptious Southern food at Grassroots Kitchen & Tap. Feel like you've stepped into The Old West at Roaring Fork, offering wood-fired rotisserie meats and American fare. Fine dining perfect for date night can be found at Cafe Monarch, offering four-course meals and a luxurious ambience. 
Glendale
9 miles Northwest of Phoenix lies Glendale, known for its endless entertainment options. Visit Westgate Entertainment District for fantastic shopping, restaurants, and events all in an easily walkable area. Anchoring this area is the Gila River Arena, which offers visitors a chance to be captivated by everything from monster truck rallies to ice skating, plus a plethora of concerts from a variety of big stars. 
Sports fans will love Glendale, and visiting Camelback Ranch should be at the top of their list as the training hub for the Los Angeles Dodgers and Chicago White Sox Major League Baseball Teams. Glendale is also home to the Arizona Cardinals NFL team, and you can catch a home game at State Farm Stadium.
Nature and history enthusiasts should plan a visit to the Deer Valley Petroglyph Preserve, where they can enjoy a self-guided tour through the museum and a quarter-mile nature trail featuring petroglyphs, native flora and fauna, and interesting geological features. Thunderbird Conservation Park is another great outdoor oasis where visitors can enjoy hiking or biking any of their 8 trails. 
Enjoy a cozy lunch at A Touch of European Cafe, offering Polish specialities in a cottage-like setting (plus, you can bring your own beer!). Brunch or tapas can be shared with friends at The Lola in their outdoor area or their industrial-chic indoor space. A divine date night dinner of seafood specialties and succulent steaks can be found at Arrowhead Grill.
Sun City
Head down the road a bit further West, and you'll find Sun City, "The Original Fun City". This leisure-centric community was the first of its kind, developed with a goal to give residents endless options for enjoying their retired life, and has been a blueprint for active 55+ communities ever since.
Bell Recreation Center offers pools, spas, and a fitness center as well as opportunities to play mini golf, table tennis, shuffleboard, and more! Union Hills Golf and Country Club is one of 8 courses in Sun City, but is set apart as a Greg Nash designed course with fabulous amenities and beautiful scenery. Those looking for adventure should consider a Canyon Rio Daytrip, where guests can experience rafting on Salt River, the San Juan River, or the Rio Chama River. Lovers of theater can catch plays and musicals put on by Sun City Players Community Theater throughout the year.
Enjoy a lunch of Greek favorites on the patio at Sunset Bistro. For stick-to-your-ribs eating in a relaxed setting, try Benny's Burgers and BBQ. For a classic diner experience, try Royal Cafe, offering American favorites and breakfast. 
Sun City West
Adjacent to Sun City is another active 55+ community called Sun City West, offering several recreation centers, various clubs, golf courses, and many other activities tailored to seniors. Sounds familiar, right? While there are quite a few similarities between Sun City and Sun City West, the main difference is that Sun City West has no major roads cutting through it. This paired with speed limits capped at 35mph means residents can drive their golf-carts all throughout town.
Strike out (in a good way!) at Bell Lanes, where you can bowl to your heart's content. One of the first courses built in the Sun City West, Pebblebrook Golf Course is known for its beautiful scenery featuring mature trees and sloped greens that add challenge to your game. 
Catch movies, live theater, and other events at the stellar Stardust Theatre.
The Crooked Putter is a family-owned restaurant offering a relaxing setting to enjoy American fare.  Coffee lovers or people seeking a quick bite for breakfast or lunch should swing by Hole 'N One. Home-style cooking can be found at Betty's Rooste, offering a variety of cuisines and delectable desserts. 
Surprise
Further West lies Surprise, best known for Surprise Stadium, where the Kansas City Royals and Texas Rangers Major League Baseball Teams train each spring. Like many of the communities in The Valley of the Sun, Surprise offers amenities targeted towards senior living.
Play racquet sports to your heart's content at Surprise Tennis & Racquet Complex, offering tennis, pickleball, and racquetball. Make a splash at Surprise Aquatic Center, where you can swim in the lap pool, relax poolside, or even catch a thrill riding the water slides! WHAM Community Art Center is a great place to view local art, take classes like watercolors or digital art and photography, and attend regular community-centered events. 
For a relaxed atmosphere and belly full of mouthwatering pho, visit Surprise Pho Vietnamese Restaurant. For wood-fired burgers, pizza, and barbecue paired with a great selection of beers, try Bonfire Craft Kitchen and Tap House.
Chef Peter's Bistro offers classic American fare and has locations in both Surprise as well as our next community, Peoria. 
Peoria
Sandwiched between Sun City and Glendale is Peoria, an oasis in the desert thanks to Lake Pleasant Regional Park, offering two marinas perfect for boating, fishing, and water sports. For dry sports, visit Rio Vista Recreation Center, where you can bring the whole family to enjoy batting cages, a climbing wall, an indoor racquetball court, and more!
West Wing Mountain Preserve offers beautiful trails with striking views for experienced hikers. Polar Ice Peoria offers opportunities to enjoy watching figure skating, hockey, and ice events in their state-of-the-art facility. Stretch your gams on New River Trail, a paved walking path offering safe under-crossings at every road and stretching through both Peoria and neighboring Glendale. If you've ever been curious about keeping bees, visit the popular Honey Hive Farms, where you can try their honey before you buy any Saturday, and even take classes on beekeeping!
The Social on 83rd lives up to its name by being a great place to gather with friends to enjoy a light menu of cheese boards, sandwiches, salads, and the like. Visit Angry Crab Shack for seafood that will make you the opposite of angry. Get a square meal including the four B's (breakfast, burgers, barbecue, and bourbon) at Haymaker Peoria. 
Get in Touch. You can rely on trusted senior move professionals in Phoenix AZ
Arizona Senior Moving is our top choice for Phoenix AZ downsizing help.  Get in touch with Tom and Melissa Moody to get started on your downsizing move today.