Downsizing, Senior Moves, Estate Sales, Home Transitions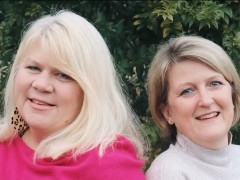 Christy Rollins and Juliet Rogers
Seasoned Southerners
774.266.3020 (Christy)
252.288.7299 (Juliet)
Senior Move Managers
Downsizing and Estate Liquidation
If you are looking for senior move help in the New Bern NC and Crystal Coast area of North Carolina, look no further than Seasoned Southerners. Whether you're moving a parent to assisted living, downsizing your empty nest, or dealing with the aftermath of losing a loved one, Christy Rollins and Juliet Rogers are your trusted guides for a seamless transition. This two-woman team has the knowledge and expertise to help you with every aspect of your move, from coordinating movers and preparing your home for sale to unpacking, organizing, and settling you into your new home, and every step in between.
Christy and Juliet are members of the National Association of Senior and Specialty Move Managers (NASMM), a designation which makes them the trusted authority on senior transitions and downsizing moves. Call Seasoned Southerners today for help in these areas:
New Bern NC Senior Move Help
Senior Moves, Decluttering & Downsizing Full Service Estate Liquidation
Previous clients can't stop raving about their experience working with Seasoned Southerners. Christy and Juliet have been praised for their ability to "create an atmosphere of comfort and organization", as well as being "on top of it" should any unexpected obstacles arise. With all of these great qualities, it's no surprise that they come "highly recommended" for ensuring a "flawless move". 
Make Christy and Juliet your first call for downsizing and New Bern NC Senior Move help.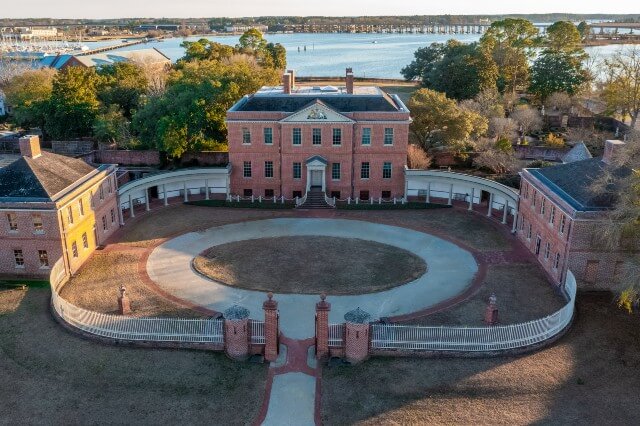 NEW & INTERESTING IN SENIOR DOWNSIZING
Get the latest advice from the pros.
Popular Books for Downsizers Inspiration and practical advice from the pros. When you are undertaking a home transition, you can use all of the advice
Read More »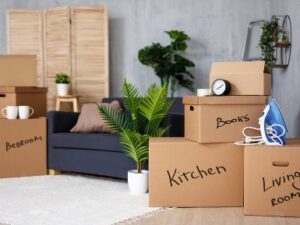 Certified Professional Organizer Ginger Willis is an expert at packing moving boxes, and we asked her to teach us how to pack boxes like a
Read More »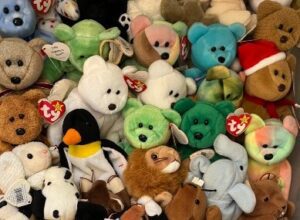 What's it Worth: Beanie Babies Do you remember the Beanie Baby craze?  When Beanie Babies were first introduced in the mid-1990s, they were  marketed as
Read More »
For Retirees, Seniors and Downsizers in New Bern and the Crystal Coast NC
SOME OF OUR FAVORITE PLACES IN NEW BERN NC
Whether you're moving to the Crystal Coast or just downsizing your current home, there's something for everyone in New Bern NC and the surrounding area.
Why Retirees, Seniors and Downsizers Love the Crystal Coast of North Carolina
New Bern
As home to the first state capitol and the birthplace of Pepsi, the quaint town of New Bern, North Carolina has been around for over 300 years of fascinating history. With such a rich culture, this picturesque city is fondly referred to as "the Athens of the South". It's a great place to live whether you're a retiree, a family with young children, or an aquaphile thanks to its affordability, waterfront location, and an inviting sense of community.
As the state's second oldest town, New Bern is home to over 150 sites on the National Register of Historic Places. Most notably is Tryon Palace, the first capitol building in North Carolina, where visitors can experience a living history through live reenactments and guided tours, as well as hands-on exhibits at the North Carolina History Center. The town is also the location of a significant Civil War battle, now memorialized at The New Bern Civil War Battlefield Park, a 30 acre park featuring a History Walk lined with informative panels detailing the combat.
Fans of the great outdoors will be thrilled with the waterfront and beautiful green spaces that can be enjoyed year round. Locals love Union Point Park, perfect for picnics, fishing, or walking furry friends along the Neuse River. Visit the only coastal forest in the East, Croatan National Forest, to explore over 150,000 acres of pine forest, swamplands, and estuaries teeming with wildlife including black bears, alligators, and water birds. 
This charming community hosts several can't-miss events throughout the year including the Annual Chili Festival, Mumfest, and Spring Homes & Garden Tour. Be sure to stop by the New Bern Farmers Market, where you can find everything from candles to coffee, local meats, baked goods, and fresh produce any Saturday throughout the year. 
Get your flavor fix at local favorite, Bay Leaf: an Indian eatery serving up traditional cuisine with a side of colorful atmosphere. Pair your lunch with some local history at The Chelsea, offering American fare inside one of the former storefronts of Pepsi inventor, Caleb Bradham. Explore a diverse menu at Morgan's Tavern & Grill, a downtown watering hole with a fantastic outdoor patio that's perfect for enjoying an evening on the town. 
Havelock
25 miles to the southeast is Havelock, home to the largest Marine Corps air station in the world. While the town is modest in size, it is packed full of charm, and holds up against its larger neighboring cities along the Crystal Coast. A great place to spend a day or a lifetime, this sleepy southern town offers fantastic local shopping and restaurants and plenty of opportunities to get out in nature.
Visitors are encouraged to stop in to the Havelock Tourist & Event Center first to absorb some local information and explore some of the history of the area before venturing out. Visit the Pine Cliff Recreation Area, and stretch your legs along the Neusiok Trail, offering stunning water views and beautiful scenery the closer you get to the Neuse River.
Enjoy a friendly atmosphere and American staples including all day breakfast at Bayside Restaurant. Visit Bokanina's Pacific Island Fusion to delight in the warm hospitality and dishes with a Hawaiian twist. Authentic Mexican food and a homemade sauce bar await at La Casa Del Patron, known for their guacamole prepared tableside.
Greenville
One of the major cultural hubs of North Carolina, Greenville is known for a colorful art, music, and culinary scene and is home to the third largest university in the state, East Carolina University.  ECU's Whirligig Stage hosts shows, classes, and other fun community-driven events for all ages and Greenville Convention Center plays host to a variety of world-class events, performances, and festivals. There is truly something here for every walk of life.
Visit the Dickinson Avenue District and Uptown to drink in the culture of this rapidly expanding neighborhood, where you'll find live music, art galleries and studios, and innovative restaurants to enjoy. Greenville Museum of Art provides lectures and programs throughout the year as well as guest exhibitions and rotating exhibits of their fantastic permanent collections. Adults and children alike will enjoy a day at Riverpark North, where visitors can fish, canoe, picnic, or make use of the nice trails. 
Stop by Sup Dogs for casual eats including hot dogs, burgers, and chicken sandwiches paired with alcohol infused frozen drinks. Enjoy the charming atmosphere at Atavola Market Cafe as you enjoy sandwiches, pizza, or pasta. Classic  dishes like gyros and shawarma can be found at Bateeni Mediterranean Grill. 
Morehead City
Home of the Marlins collegiate baseball team, Morehead City is a bit further south along the coast, and is known for having deep historical roots complemented by a vibrant culture. Boasting great accommodations and uncrowded public spaces, this is the perfect place to spend a weekend if you're looking to get away, or a fantastic place to call home.
Visitors looking to stretch their legs are encouraged to ramble down the Fish Walk and enjoy the sculptures that are sprinkled throughout, as well as the boardwalk. Stop in at the History Museum of Carteret County, full of artifact-laden local exhibits that any age can enjoy. Stay for lunch at the attached Infusion Cafe, praised for their delicious quiche and variety of coffee and tea. 
Dine on the waterfront at Ruddy Duck Tavern, offering seafood, burgers, and pizzas and a great drink menu. Enjoy live music and fire pits on the patio at Floyd's 1921 Restaurant, Bar & Catering and chow down on a good Southern meal. Cozy up at Full Circle Cafe, serving New American dishes and wood fired pizza. 
Jacksonville
A once quiet farming community turned commercial center, Jacksonville is another cultural hub for the surrounding areas. With an average resident age of 22, the city has earned the title of "the youngest city in the United States". That's not to say it's not for all ages, though – it is a family friendly city that is also quite popular with retirees thanks to an affordable cost of living, great location, and plethora of free entertainment. Designated as both a "Tree City" thanks to its beautiful green spaces and an "All-American City" due to its strong foundation built on community, the people of this charming locale enjoy an unsurpassed quality of life. 
Enjoy a very thorough tour of Walton's Distillery, featuring a working moonshine still and plenty of free tasting opportunities. Take the whole family to Lynwood Park Zoo, where you can spend an afternoon looking at over 50 exhibits featuring a menagerie of animals from different continents (and even feed some of them!).
Be sure to time your visit so you can enjoy one of the many annual festivals that draw in people from all over the United States, including Jazz in the City in February, Jacksonville Jamboree in May, and Jacksonville Winterfest in December.
Treat your tastebuds to Mississippi-style home cooking at Southern Harvest Soul Food. Enjoy the great drink specials like bottomless Mimosas and Bloody Marys at Flavor Hills. Put a little spice in your life at The Old Siam, serving Thai classics.
Beaufort
"America's Coolest Small Town", Beaufort, offers Southern charm intertwined with maritime industry. Famous for local seafood, this quaint borough was formerly known as "Fishtown", and that legacy can be seen in everything from the countless docks, nautical stores, and the freshest catches on the menu of most of the restaurants. 
Visit the North Carolina Maritime Museum to view their collection of watercraft and exhibits about life on the coast. Get close to nature at Cedar Island National Wildlife Refuge, composed of marshlands and woodlands teeming with native wildlife. Enjoy the rain or shine Olde Beaufort Farmers Market on the courthouse square every Saturday morning, loved for local produce, homemade baked goods, and freshly caught seafood as well as live music and goods from local artisans and craftspeople.
Get your fill of brick oven pizza at scratch kitchen, Black Sheep, known for fresh ingredients and a waterfront location. Have a few drinks and some grub at City Kitchen, known for their cocktails, American eats, and outdoor seating complete with a tiki bar. Visit Aqua Restaurant for your next date night and enjoy the elegant atmosphere, seafood entrees, and great martinis.
Emerald Isle
Considered the jewel of the Outer Banks thanks to incredible turquoise-colored waters, Emerald Isle is well known for its marine life and fantastic fishing. With a fantastic combination of uncrowded beaches and a great selection of accommodations, restaurants, and shops, it's no wonder this picturesque town is a popular vacation spot.
Beachgoers enjoy body-boarding, shelling, birdwatching, and strolling the sandy shores and the mile-long trail through the maritime forest at Emerald Isle Woods Park. Explore nature further on The Roosevelt and Alice Hoffman Nature Trails that wind through marshes at the Theodore Roosevelt Natural Area of Pine Knoll Shores.
Enjoy live music with a side of Southern charm at The Trading Post, known for their backyard lounge and down-home cooking. A night out with friends has got to be at Snapperz, a casual restaurant offering great seafood, steam pots, and bar snacks. Kathryn's Bistro & Martini Bar beckons for date night, offering locally sourced surf and turf and, as the name suggests, some fantastic martinis.
Washington NC
Victorian era homes meet modern day commercial buildings, all with a maritime twist in the city of Washington. Known for its small town feel, great location on the Pamlico River, and variety of attractions, this charming locale is nicknamed "Little Washington" and is considered the heart of the Inner Banks. With a bold community spirit that shines through the various festivals and events throughout the year,  a thriving downtown, and a rich history, it's easy to see why this city has become a unique tourist destination.
Enjoy a free pontoon ride or take a leisurely stroll along the boardwalk over the Pamlico River at the North Carolina Estuarium, also offering impressive exhibits, aquariums, and presentations within the facility. Spend some time in the historic district, marveling at the beautiful old homes and gardens or enjoying a concert or fair at Festival Park. Head downtown to peruse local boutiques, antique stores, and ample choices for fantastic eateries.
While downtown, it's a must to visit Bill's Hot Dogs, known for their simple but delicious hot dogs that are a local favorite. Make the most of your date night at The Hackney, featuring chef-prepared seafood and steaks expertly paired with handcrafted cocktails made with spirits from the attached distillery, 1000 Piers Gin. Enjoy a relaxed atmosphere and cozy American eats on the patio at Down on Main Street.
Get in Touch. You can rely on us for New Bern NC senior move help.