Downsizing, Senior Moves, Home Staging
Hudson Valley NY Downsizing Help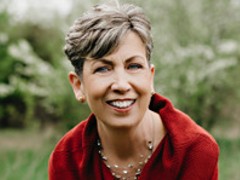 Colleen O. Ashe
Colleen@AsheOrganizing.com
(845) 242-2869
A complimentary consultation is just a phone call away!
Based in the heart of New York's Hudson Valley, Ashe Organizing Solutions has been successfully serving clients seeking to age safely in place, downsize and prepare their homes for sale for more than 14 years. Following her own experience cleaning out her grandparents' home years ago, Founder Colleen Ashe grew passionate about helping seniors and their families facing similar situations. In the years since, she has helped countless clients, leaving an indelible impact on them and their loved ones.
Understanding that everyone's situation is unique, Colleen employs a gentle, yet firm approach and thoughtfully tailors plans for each client to align with their specific goals. She recognizes how difficult it can be for seniors to shift from a well-loved, memory-filled home into a safer, more comfortable place, and loves to hear their stories, reminisce about past adventures and share the joys, and sometimes tears, that come with emptying a home that has been lived in for decades.
In addition to the emotional overwhelm decluttering can evoke, many people wonder where to begin, or they may feel unequipped for the process based on their schedules or physical ability. Ashe Organizing Solutions breaks down these barriers for seniors and their families by providing compassionate, methodical and personalized support with managing belongings. Colleen's detailed ASHE system all but guarantees a successful, low-stress experience for any home transition or organizing challenge.
If you or someone you know is looking for downsizing help, assistance to safely age in place or preparing for a senior move in the Hudson Valley region of New York, call Ashe Organizing Solutions at (845) 242-2869 for a consultation today.
Ashe Organizing Solutions can help with:
As an active member of the National Association of Organizing & Productivity Professionals (NAPO), the National Association of Senior and Specialty Move Managers® (NASMM) and the Institute for Challenging Disorganization (ICD), Colleen collaborates with the best in the business and stays ahead of industry trends. She maintains the following prestigious certifications:
CPO® Certified Professional Organizer
SMM-C Certified Senior Move Manager
NASMM@Home Specialist
Downsizing and
Senior Moves
Preparing a Home for Sale
Home Organizing
Decluttering

If you or someone you know is looking for Hudson Valley NY downsizing help, assistance to safely age in place, or preparing for a  senior move, you should absolutely get in touch with Colleen Ashe. 
Colleen's unparalleled skills, methodical approach, and friendly attitude are the right combination for a great overall experience. 
NEW & INTERESTING IN SENIOR DOWNSIZING
Get the latest advice from the pros.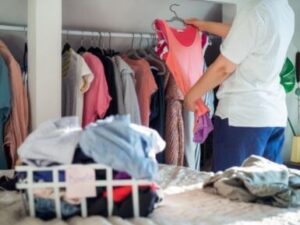 A fundamental part of downsizing is sorting through your possessions. Paring down creates an opportunity to surround yourself with things you'll use, need, and love!
Read More »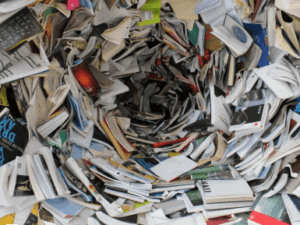 Paper clutter is a constant battle for a lot of people. I don't know about you but sometimes I wish the mail would just stop
Read More »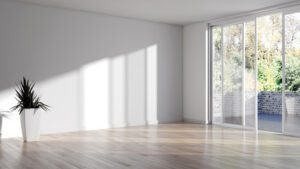 People often make the mistake of thinking that when a house is emptied of all its "stuff", then cleaning it will be a snap. Cleaning
Read More »
LOCAL RESOURCES IN THE HUDSON VALLEY REGION
SOME OF OUR FAVORITE PLACES IN THE HUDSON VALLEY REGION
The Hudson Valley has wonderful options for downsizers, seniors, and empty nesters of all ages.
The Hudson Valley region is known for picturesque views, relaxed upscale living, and proximity to city life all in one. Enjoy four gorgeous seasons in the Hudson Valley area of NY. Can't-miss experiences include a visit to Monhonk Mountain House, a local favorite with something for everyone, including the luxurious Spa at Mohonk Mountain House.  Hunter Mountain Resort is wonderful for snow sports, and the Storm King Art Center offers beautiful seasonal sculptures and art.  Other favorites include Bowdoin Park in Wappingers Falls, Bear Mountain State Park, and Fahnestock State Park in Carmel.
Explore the country homes of some of the nation's finest families, including the Franklin D. Roosevelt National Historic Park & Eleanor Roosevelt National Historic Site, Valkill and Vanderbilt Mansion in Hyde Park, the Locust Grove Estate, Ogden Mills and the Ruth Livingston Mills Memorial State Park in Staastburg.
Foodies rejoice!  The Hudson Valley enjoys the influence of the Culinary Institute of America and its many restaurants to sample. Brotherhood, America's oldest winery, has year-round tours of the 19th-century cellars as well as vintage wines.  Speaking of wineries, make a day (or a week!) of delicious tastings at Millbrook Vineyards & Winery, Nostrano Vineyards in Milton,  Benmarl Winery in Highland,  and Baldwin Vineyards in Pine Bush.
Of course, if craft beer is more of your thing, you'll love Sloop Brewing @ The Factory in East Fishkill;  Zeus Beer and Mill House Brewing Company, both in Poughkeepsie.
Coffee lovers know the inside track to a great cup.  Favorites in Poughkeepsie include The Crafted Kup and The Poughkeepsie Grind.  Other noteworthy stops include All that Java in Rhinebeck, Bank Square Coffeehouse and  Trax Espresso in Beacon, Irving Farm Coffee Roasters of Millerton,  Cold Spring Coffeehouse, Underground Coffee and Ales in Highland, and The Black Cow Coffee Company in Croton-on-Hudson.
Dutchess County is only 58 miles from NYC with beautiful scenery over 40 miles of things to do. Bannerman Castle offers tours every day. Attend the Rhinebeck New York Cider Festival and the Stormville Airport Antique Show and Flea Market at the Duchess County Fairgrounds. The Dutchess Biercafe is a restaurant offering Belgian food & beer, with a delicious chicken and waffle sandwich. Locals also know to go to any location of Bread Alone because of its amazing baked treats!
Putnam County teems with lakes and farmland. Relax at the Abbey Inn and Spa – a tranquil spa and fitness center, as well as Apropos for farm-to-table, Mediterranean-inspired meals. Salingers Orchard Farm Market and Bakery sells homegrown fruits and vegetables, and features a year-round bakery. Eat Berkshire pork at the famous Brewster Inn. Visit Fahnestock State Park, a public park with a beach, campsite, hiking, cross-country skiing trails, and endless foliage.
Westchester County is known for picturesque towns, quaint villages, and large nature parks. Visit Rockefeller State Park Reserve for horse-riding, walking trails, famous bird-watching, and fishing. LEGOLAND Discovery Center in Westchester is an indoor family entertainment center. Enjoy fresh Montauk seafood at Half Moon, an elegant restaurant on the Hudson River waterfront. Lyndhurst Mansion is a majestic estate in Tarrytown, NY on the Hudson River with architectural tours, historical exhibits, and a relaxing landscape to explore.
Poughkeepsie is a larger city in the Hudson Valley just two hours north of New York City. Whether you're biking or walking, the Walkway Over the Hudson State Park is a must. Visit the Locust Grove Estate for beautiful scenery and landscaping. The Bardavon 1869 Opera House in Poughkeepsie has professional shows to enjoy. Soak up the historic architecture on the quad at Vassar College. The Mid-Hudson Children's Museum provides educational fun for the family to enjoy. Eat a muffuletta sandwich at the popular Italian eatery Rosticceria Rossi and Sons.
Get in Touch. You can rely on trusted senior move professionals in the Hudson Valley Region of NY
Ashe Organizing Solutions is our top choice for Hudson Valley NY downsizing help.  Get in touch with Colleen Ashe to get started on your organizing project or downsizing move today.