Downsizing, Senior Moves, Estate Services, Home Transitions
Senior Moves, Decluttering & Downsizing, Estate Clearouts
Are you looking for Houston TX senior real estate or move help? Our experienced partners take the guesswork out and offer you exactly the support you need, when you need it. 
Trusted Houston TX senior move transition specialists will help you embrace the change and make a move with minimum stress.  
Get Downsizing Help Near You
Do you need advice or help with a Senior Move or Downsizing Project?
NEW & INTERESTING IN SENIOR DOWNSIZING
Get the latest advice from the pros.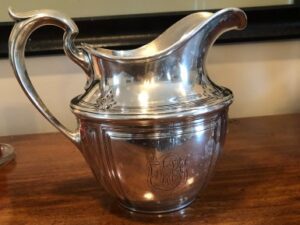 J.C. Grogan Co. Sterling Silver Water Pitcher This charming silver pitcher was submitted by one of our followers in McLean, Virginia. It was a gift
Read More »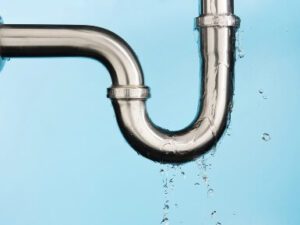 The reward for the hard work that goes into downsizing is often the opportunity to recoup the investment that you've made in your home. After
Read More »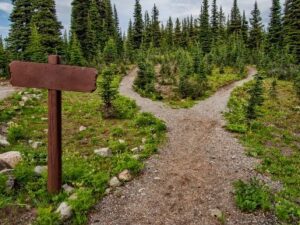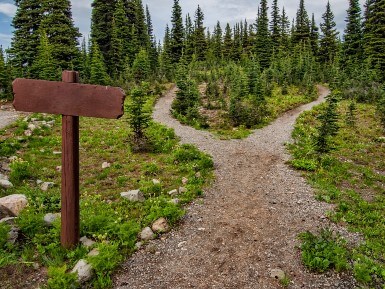 Decisions can be stressful. Do you find yourself procrastinating on making a decision because you're afraid you'll make the wrong choice? It may be a
Read More »
For Retirees, Seniors and Downsizers in the Houston TX area
SOME OF OUR FAVORITE PLACES IN HOUSTON TX
Whether you're moving to the Upper Gulf Coast or just downsizing your current home, there's something for everyone in Houston TX
Why Retirees, Seniors and Downsizers Love the Houston TX Area
Houston is a large city located in southeast Texas, known for its diverse population, world-class museums, and thriving arts scene. Living in Houston can be exciting and dynamic, with plenty of cultural events, dining options, and outdoor activities. The city has a wide variety of neighborhoods to choose from, ranging from historic bungalows to modern high-rise apartments.
Seniors may appreciate Houston's mild winters, which can be a welcome change for those accustomed to colder climates. The city also has a strong healthcare industry, with several world-renowned hospitals and medical centers. Houston has many senior centers and programs, as well as affordable housing options for those on a fixed income. Overall, Houston offers a vibrant and diverse community with something for everyone.
With over 400 space artifacts, Space Center Houston offers a museum experience that's truly out-of-this-world.  A living butterfly habitat, planetarium, and observatory round out Houston Museum of Natural Science, offering a variety of exhibitions on everything from ocean life to Ancient Egypt. A rotating collection of over 70,000 works of art can be found at Museum of Fine Arts Houston, one of the top 10 largest museums in the United States.
Get outdoors and enjoy picturesque trails, beautiful waterways, incredible works of art and more at the 445 acre Hermann Park Conservancy. Over 600 species of animals call Houston Zoo home, with encounter opportunities with elephants, anteaters, gorillas, and more. Scenic gardens, hike and bike trails, a dog park, public art works, and plenty of opportunities for picnicking can be found at Buffalo Bayou Park.
Treat yourself to the best of Texas cuisine, oysters, and grilled specialities at State of Grace. Enjoy your seafood and steak with an underwater view at Aquarium Restaurant, featuring a centerpiece 150,000 gallon aquarium. Get a taste of New Orleans at Brennan's of Houston, serving turtle soup, oysters, and other Creole cuisine. 
The Woodlands
A master-planned community located about 30 miles north of downtown Houston, The Woodlands has a suburban feel with excellent schools, plenty of green space, and a low crime rate, making it a popular choice for families. Seniors might appreciate the community's active adult programs and the availability of healthcare facilities.
Many of the top attractions in this locale can be found along The Woodlands Waterway, offering a picturesque backdrop for a variety of activities and spilling out into Lake Woodlands.  The Woodlands Mall offers over 160 premier stores and restaurants so you can shop until you drop and enjoy a meal all under the same roof. Catch big name concerts, ballets, symphonies and more at The Cynthia Woods Mitchell Pavilion, a fantastic outdoor venue.
Enjoy Cajun and Creole specialities in a cozy setting at Schilleci's New Orleans Kitchen. Amp up the elegance at TRIS, serving New American fare with opportunities to dine at the chef's table. Grab a bite at The Kitchen, serving gourmet burgers and sandwiches.
Sugar Land
Located about 20 miles southwest of Houston, Sugar Land is a growing suburban community with a diverse population. Sugar Land has a low cost of living, excellent schools, and a strong economy, making it a great place to raise a family. Seniors might appreciate the community's parks and recreation programs and the availability of healthcare facilities.
Fantastic dining and shopping options, as well as concerts, pop-up markets, dances, free fitness classes, and more are all hosted at Sugar Land Town Square, the heart of the community. Enjoy a huge variety of concerts, comedy headliners, and other one-of-a-kind shows at the Smart Financial Centre indoor venue.
Sunday brunch is better with a side of live jazz at The Rouxpour, serving up New Orleans-style mains. For a twist on Southern favorites, give State Fare a try, perfect for any meal and any crowd. Pizza and beer or waffles and wine? The best of both worlds can be found at Jupiter Pizza & Waffles Co.
Katy
A fast-growing suburban community located about 30 miles west of Houston, Katy has a small-town feel with excellent schools and plenty of green space, making it a popular choice for families. Seniors might appreciate the community's active adult programs and the availability of healthcare facilities.
The only indoor outlet mall in the greater Houston area, Katy Mills offers over 175 stores with a special emphasis on high-fashion shopping. Visit the Katy Heritage Museum to view their collection of antique farming equipment and agricultural artifacts that mark Katy's history. Take the kids out for a day of fun in the sun at Typhoon Texas water park.
Burgers, steaks, seafood and more can be found at the casual and family-friendly Texas Tradition. Indulge in traditional Italian dishes on the outdoor patio at Antonia's Restaurant. American and Greek specialities for breakfast and lunch can be found at Snappy's Cafe & Grill. 
Galveston
A coastal city located about 50 miles southeast of Houston, Galveston has a relaxed, beachy feel with a lively downtown area and a strong tourism industry. Seniors might appreciate the community's mild climate, the availability of healthcare facilities, and the abundance of cultural and recreational activities.
Enjoy a rollercoaster, other thrill rides, carnival games, and more at Galveston Island Historic Pleasure Pier. Adventure awaits at Moody Gardens, offering educational opportunities that are fun for the whole family, focusing on conservation of wildlife with living exhibits on ocean and rainforest critters, and a great museum. Whether you prefer to play in the water or enjoy the coast, Galveston Island State Park has something for everyone with opportunities for kayaking, fishing, hiking, biking, birdwatching, and more. 
Enjoy an elegant seafood lunch with Gulf views at Gaido's. Outdoor dining gets casual at The Spot, offering burgers, wings, and other American eats.Cajun and Creole specialties are served up all day long at The Gumbo Diner. 
Pearland
A suburban community located about 15 miles south of Houston, Pearland has a diverse population, a low cost of living, and a strong economy, making it a great place to live and work. Seniors might appreciate the community's parks and recreation programs and the availability of healthcare facilities.
Find all of your favorite retail stores like Dillards, Macy's, and Barnes and Noble at Pearland Town Center shopping mall. Take a hike or bike ride along Shadow Creek Ranch Nature Trail to take in the scenic views and appreciate the wildlife that inhabits the 42 acre park. Be sure to visit Old Pearland Farmers Market, hosted every 3rd Saturday at Independence Park and offering fresh produce and artisan handcrafts. 
Treat yourself to a luxurious dinner at Killen's Steakhouse, offering award-winning prime beef, fine wines, and more. Enjoy fried seafood and pub grub at Steamboat Bill's, offering pool tables and live music so you can enjoy more than a meal in their lively atmosphere. Wood-fired pizzas, Italian classics, and more are served up indoors or al fresco on the patio at Grazia Italian Kitchen.
Get in Touch. You can rely on us for senior move help in Houston TX.
Contact us to get started today.