Downsizing, Senior Moves, Estate Services, Home Transitions
Downsizing Help in Upper/Lower Merion PA
SENIOR-FOCUSED REAL ESTATE
Are you looking for downsizing help in the Upper/Lower Merion PA area? Give Rachel Brooks a call today for all of your senior real estate needs. Rachel is a Licensed Real Estate Salesperson and Senior Real Estate Specialist (SRES) committed to helping seniors and their families throughout the entire home selling and transition process. She is well known locally for her personalized, friendly service and low-stress and communicative approach to real estate.
Rachel and Philly Senior Homes offer a variety of moving, senior real estate, and home maintenance services, including:
In addition to the services the Philly Senior Homes teams offers in-house, they also have an excellent referral network including:
With the range of services available, Philly Senior Homes is truly a one-stop shop for the entire home selling process. Rachel has been described by past clients as "an advocate" with their "best interest at heart" and a "selfless passion to help her community". She is revered for her "patience" and "warm, friendly, and professional" personality. Rachel and the team at Philly Senior Homes offer a "wealth of information" and "diverse knowledge" when it comes to real estate. Be sure to make Rachel Brooks your first and only call for your home transition needs!
Downsizing and Senior Real Estate
Rachel Brooks and her team at Philly Senior Homes give you exactly the support you need, when you need it.  Plus, with their one-stop-shop service, you'll enjoy experienced help with every aspect of your home transition, from door to door.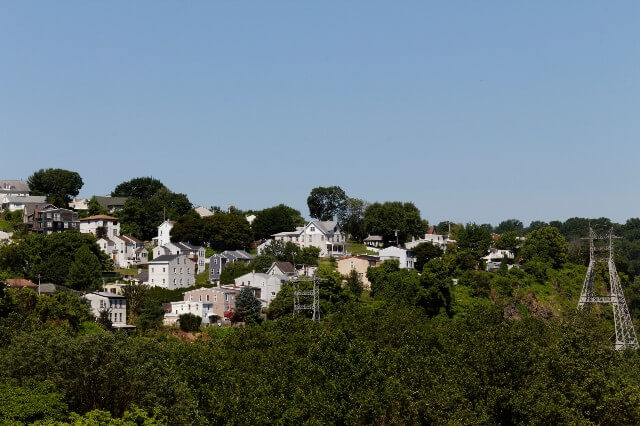 NEW & INTERESTING IN SENIOR DOWNSIZING
Get the latest advice from the pros.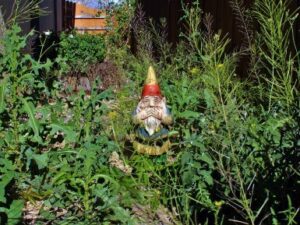 Senior Move Manager Kirsten Awe has helped hundreds of clients downsize their belongings and move into smaller homes.  Letting go of things is always one
Read More »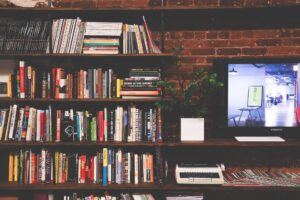 If you're paying for a long-distance move, you'll want to be sure you don't waste money moving. Once you factor in the distance of your
Read More »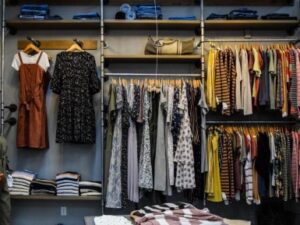 When it's time for a seasonal closet switch out, Certified Professional Organizer and closet specialist C. Lee Cawley has advice for her clients who want
Read More »
For Retirees, Seniors and Downsizers in the Upper/Lower Merion area of PA
SOME OF OUR FAVORITE PLACES IN UPPER AND LOWER MERION PA
Whether you're moving to the East Coast or just downsizing your current home, there's something for everyone in Upper/Lower Merion PA.
Why Retirees, Seniors and Downsizers Love the Upper/Lower Merion PA Area
Upper Merion
Known for its close proximity to Philadelphia and its diverse range of amenities, Upper Merion Township appeals to seniors due to its peaceful suburban environment, access to healthcare facilities, and numerous recreational opportunities. The community offers a variety of housing options, including active adult communities and senior-friendly neighborhoods. Made up of several smaller communities, there is something for everyone in this area.
Grower-owned Founding Farmers serves farm-to-table eats crafted from high-quality, local ingredients. American fare and many-a-beer on tap can be found at City Works. A rotating seasonal menu and vast international wine list can be found at Seasons 52. 
King of Prussia
One of the larger communities within Upper Merion Township, King of Prussia offers residents a vibrant suburban experience with convenient amenities. The community provides a high quality of life with a wide range of dining options, recreational parks, and easy access to major highways, making it a desirable place to live for both families and individuals seeking a suburban lifestyle with urban conveniences.
Shop 'til you drop at King of Prussia Mall, one of the largest shopping malls in the United States, offering a wide range of retail stores, restaurants, and entertainment options. Try your luck at Valley Forge Casino Resort, a popular destination for entertainment, including a casino, dining options, and live performances. 
Soak up some sunshine at Heuser Park, a beautiful public greenspace with walking trails, picnic areas, and sports fields, providing opportunities for outdoor activities. Delve into history at Valley Forge National Historical Park, a significant historical site that preserves the area where George Washington and the Continental Army camped during the American Revolution. Be sure to stop in to Washington Memorial Chapel to see the Justice Bell, a historic replica of the Liberty Bell that once toured the country in an effort to bring awareness of the women's suffrage movement. 
Gulph Mills and Swedeland
Other small communities within Upper Merion Township, Gulph Mills and Swedeland are known for their historic charm and picturesque landscapes, with nearby parks and nature preserves for outdoor activities. Offering a peaceful residential environment, these communities are conveniently located near major highways and transportation routes, appealing to seniors seeking accessibility and convenience.
Play year round at Gulph Mills Tennis Club, offering six indoor courts as well as lessons, a pro-shop, and a viewing gallery for socializing. Gulph Mills Golf Club offers other outdoor sporting opportunities including golf, paddleball, and trap shooting as well as fine dining. Take the little ones to Swedeland Park for playground fun.
Lower Merion
A suburban area known for its beautiful residential neighborhoods, excellent schools, and access to cultural amenities, Lower Merion Township appeals to seniors looking for a peaceful and well-established community with a range of services and recreational opportunities.
Explore Main Line, a historic area that runs through Lower Merion and is home to Suburban Square, a shopping center offering a charming mix of upscale shops, boutiques, and restaurants. While out shopping, be sure to stop in to Ardmore Farmers market, open daily. Catch a flick at Bryn Mawr Film Institute, a non-profit art house cinema that showcases a variety of independent, classic, and foreign films.
Take in the scenery and stretch your legs on Cynwyd Heritage Trail, following the route of the former Pennsylvania Railroad and providing opportunities for walking, jogging, and biking. Get in touch with nature at Stoneleigh, a natural garden spanning 42 acres that is free to explore. Visit Haverford College Arboretum, featuring scenic walking trails, stunning gardens, and a diverse collection of trees and plants.
Huge sandwiches and plentiful portions can be found at Hymie's, known for their self-serve pickle bar. Enjoy the simple elegance of Zagafen, serving elevated gourmet pizzas and so much more from pastas and salads to pastries and other decadent desserts. Experience the best of Italian fine dining at La Collina, where you can enjoy classic dishes with a view.
Get in Touch. You can rely on us for senior move help in Upper/Lower Merion PA.
Rachel Brooks and Philly Senior Homes is the local favorite for anything related to senior moves, downsizing, and real estate in the Upper/Lower Merion PA area.  Call Rachel first for full-service home transitions.