Downsizing, Senior Moves, Estate Services, Home Transitions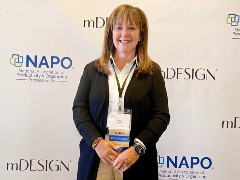 Home, Office, and Garage Organization
If you are looking for downsizing help in Columbus OH, make Leslie Aronoff with OrganizeMe! your first call!  Leslie offers her expertise for all of your home, office, or garage organization needs, plus move management and downsizing services. Creating calm out of chaos is Leslie's specialty, and with years of prior experience in the corporate world spent building her skills in improving functionality and efficiency, she can take on even the largest, most complex projects with ease. Leslie is well known in the Columbus area for her ability to smooth the downsizing process for her clients, and is qualified as a member and the Treasurer of the Ohio National Organization of Productivity and Organization Professionals (NAPO) Chapter . 
OrganizeMe! is fully insured, and serves the greater Columbus Ohio area including New Albany, Gahanna, Westerville, Granville, Newark, Dublin, Blacklick, Worthington, and Upper Arlington.
Count on Leslie to help you with services including:
Downsizing Help in Columbus OH
Downsizing and Move Management
Clients are thrilled with the results Leslie has provided, describing her as "a wonderful motivator", "a pleasure to work with", and "efficient, helpful, and fun". They have been continuously wowed with her ability to "accomplish a lot in a short amount of time", and make "getting organized fun". She "really listens to the customer's needs", and helps clients to "see important belongings more clearly". Her "great eye for detail", "friendly and kind" demeanor, and suggestions for "systems and best practices to keep you organized" make her a great coach for getting your home back in shape for good. Give Leslie a call today to get started!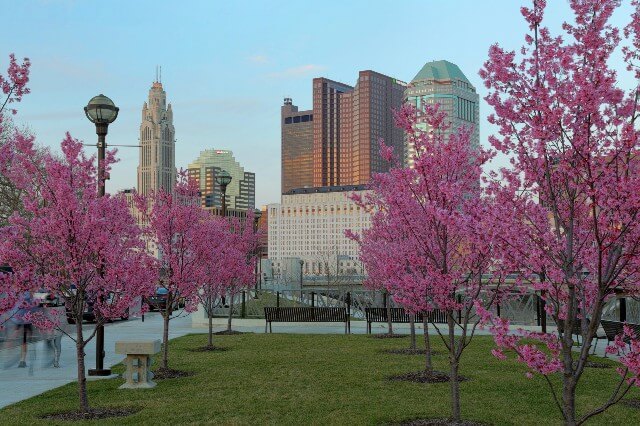 NEW & INTERESTING IN SENIOR DOWNSIZING
Get the latest advice from the pros.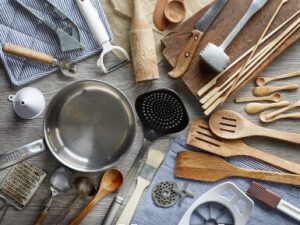 How to Downsize the Kitchen How do the words "smaller kitchen" make you feel? For some people, the idea of taking more of their meals
Read More »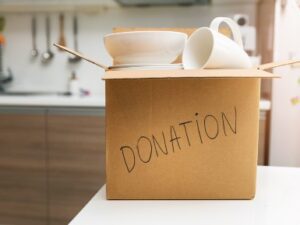 Simple Routines to Kick-Start Downsizing If you're thinking about Downsizing sometime soon, the sheer volume of stuff in your home may feel overwhelming. In fact,
Read More »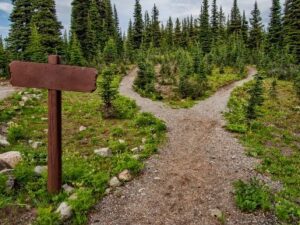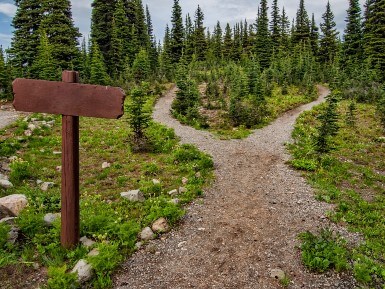 Decisions can be stressful. Do you find yourself procrastinating on making a decision because you're afraid you'll make the wrong choice? It may be a
Read More »
For Retirees, Seniors and Downsizers in the Columbus OH Area
SOME OF OUR FAVORITE PLACES IN COLUMBUS OH
Whether you're moving to the Midwest or just downsizing your current home, there's something for everyone in Columbus OH.
Why Retirees, Seniors and Downsizers Love the Columbus OH Area
Living in Columbus, OH offers a vibrant blend of urban amenities and a friendly community atmosphere. The city is renowned for its diverse culinary scene, cultural events, and recreational options, providing residents with a rich quality of life. With a thriving arts scene, numerous parks, and a strong sense of local pride, Columbus and the surrounding communities create a welcoming environment for people of all ages to call home.
Explore gardens full of exotic plants at Franklin Park Conservatory and Botanical Gardens, also known for their exhibits of Dale Chihuly's glassworks. Be amazed by the pruning mastery in Topiary Park, featuring trees shaped to depict figures from Georges Seurat's 1884 painting, A Sunday Afternoon on the Island of La Grande Jatte. Take a walk on the wild side at Columbus Zoo and Aquarium, home to over 10,000 animals from around the world.
Dive into the world of science at Center of Science and Industry (COSI), offering hands-on exhibits for all ages. With a mission to connect people with art, Columbus Museum of Art is a great place to spend a rainy afternoon, featuring both permanent and traveling exhibits and frequent community events. See a rotating variety of works in every discipline at Ohio State University's Wexner Center for the Arts. 
Watch a movie, enjoy a play or musical, or listen to a symphony at the official theatre of the State of Ohio, Ohio Theatre. Get in some laughs at a comedy show or sing along to a concert at Palace Theater. Sketch comedies and rock musicals can be enjoyed over a cafe-style meal at Shadowbox Live.  Experience the best of Hollywood and independent films at The Drexel. Catch a Blue Jackets NHL game or a big name concert at Nationwide Arena. 
For high end shopping and community events such as Yoga On the Square or the Easton Unplugged acoustic concert series, visit Easton Town Center. Visit North Market Downtown, a covered farmer's market offering everything from fresh produce to flowers, dining options from around the world, and local handicrafts. Explore the Short North Arts District, Columbus's answer to New York's SOHO, a neighborhood filled with trendy shops and galleries and some great restaurants. 
Dine in style at Milestone 229, offering comfort-driven American fare and offering patio seating overlooking the Scioto Mile Fountains. Enjoy a seasonal, globally-inspired menu perfect for a night out with friends at The Guild House. Treat your honey to a romantic date night with fine dining at The Refectory Restaurant, offering French cuisine and the elegant ambiance of a converted church.
New Albany
Boasting a charming small-town atmosphere with a close-knit community, New Albany offers seniors peaceful surroundings, well-maintained parks, and various community events. Enjoy a variety of performance art events at the Jeanne B. McCoy Center, offering everything from musicals and plays to concerts and movies. Treat your eyes to some art from over 80 local artists at Hayley Gallery. Explore New Albany Farmers Market, offering fresh produce, local goods, and a variety of food trucks that make for a delightful lunch. Play the 27-hole championship golf course at New Albany Country Club, featuring incredible amenities. 
Treat yourself to a fine dining experience at Hudson 29 Kitchen + Drink, offering a menu of elevated familiar favorites rooted in American cuisine.  Dine on pub grub and sip creative cocktails at The Goat, frequently offering live music performances. Grab a slice at the long-standing local favorite and landmark, The Eagles Villa Pizza. 
Gahanna
Offering a mix of urban amenities and natural beauty, Gahanna is the perfect place to retire. Enjoy strolls around Creekside Park, a picturesque area with water features and walking paths. Wander through Gahanna Woods State Nature Preserve to enjoy scenic views of protected wildflowers and rare wildlife. Participate in a variety of classes, fitness programs, and social events at Gahanna Senior Center, fostering a strong sense of community. Gahanna Municipal Golf Course provides leisurely recreation, and the Gahanna Historical Society offers insights into the area's history.
Experience the mouth-watering barbecue of Barrel & Boar, a scratch kitchen and gastropub with a craft bar. A retro, mid century atmosphere awaits at Cap City Fine Diner and Bar, serving American comfort food with a side of nostalgia. Grab a stool at Gahanna Grill, a local favorite since 1939 known for their burgers. 
Westerville
Offering a friendly atmosphere and a historic downtown area, Westerville has plenty of senior-friendly activities and amenities to choose from. Explore Hoover Reservoir Park, ideal for bird-watching and peaceful walks. Engaging activities at the Westerville Senior Center include dance classes, educational workshops, and wellness programs. Inniswood Metro Gardens offers serene landscapes, woodlands, and floral displays across 121 acres. 
Stop in anytime, breakfast to dinner at Westerville Grill, serving classic diner foods (don't forget the pie!). For traditional Italian fare, a great wine list, and a cozy atmosphere, enjoy a dinner at Cardone's Restaurant & Bar. Turn up the sophistication with an afternoon tea or craft cocktails at Asterisk Supper Club. 
Dublin
Known for its upscale neighborhoods and vibrant cultural scene, Dublin offers some wonderful cultural attractions, amenities, and community events. Seniors can participate in art classes, wine tastings, and lectures at the Dublin Community Recreation Center. Don't miss Dublin Irish Festival, showcasing lively performances and traditional food. Explore Indian Run Falls, a serene oasis featuring waterfalls and scenic trails. 
Enjoy a fine dining experience including a cozy atmosphere, a long wine list, and a varied menu at Oscar's. Live music and patio dining enhance the delightful menu of steaks, seafood, and pasta at Tucci's. Can't decide between Asian or Italian cuisine? Get the best of both worlds at J Liu of Dublin. 
Hilliard
Exuding a warm community spirit with well-maintained parks and recreational facilities, Hilliard offers plenty of recreational opportunities for seniors. Attend an outdoor concert, have a picnic, or explore nature trails at Hilliard's Station Park. Spend some time at Hilliard Senior Center, offering fitness classes, social gatherings, and games. The Early Television Museum presents a unique opportunity to explore vintage electronics. Explore Homestead Metro Park, a 44 acre greenspace featuring a replica train station, walking trails, and a serene fishing pond.
Choose from a wide menu featuring everything from Tex-Mex to Cuban at Louies Grill Fusion Restaurant. Get a taste of the Mediterranean at The Olive Tree, known for their Sunday shakshuka breakfasts. Enjoy the eclectic menu and vibrant atmosphere at Starliner Diner, serving burritos, pizza, and burgers.
Blacklick
Offering a more relaxed rural environment, Blacklick is perfect for seniors seeking tranquility. Venture through the 20-acre Olde Quarry Park, featuring mulched walking trails and a tranquil fishing pond. Nature enthusiasts can explore Blacklick Woods Metro Park's trails and bird-watching opportunities. The nearby Jefferson Country Club provides golfing options, while the quaint town center offers local shops and eateries.
Enjoy a pie with the family at long standing local favorite, Stadz Pizzeria. Get your fix of classic Chinese food staples at Lantern Chinese Restaurant. Savor global flavors at Yak N Yeti,  serving authentic Indian and Nepalese food.
Worthington
Featuring a historic downtown with a mix of boutiques and restaurants, Worthington is definitely worth at least a visit. The Griswold Center hosts fitness classes, art workshops, and social gatherings to keep seniors engaged. Visit the Ohio Railway Museum, offering trolley rides and exhibits on streetcars, locomotives, and interurbans. Get in some retail therapy at The Shops at Worthington, offering great dining and shopping options. 
Tantalize your taste buds with flavors from around the world at The Whitney House, a bistro serving American cuisine with a global twist. Not much goes together better than beer and pizza, and you can have the best of both at Pies & Pints. Treat yourself to a classic weekend brunch in the retro atmosphere at Over The Counter. 
Granville
A picturesque setting with a charming village atmosphere, Granville beckons you to explore its historic downtown's shops and eateries. The historic Bryn Du Mansion hosts art exhibitions, and the beautiful landscapes of Granville's parks encourage outdoor activities. Take a swing at Denison Golf Club, then relax in the Clubhouse over lunch. Enjoy the exclusivity of a limited admission swimming area in the incredibly clear waters of nearby Lake Hudson.
Enjoy the neighborly atmosphere and traditional pub grub and brews at Broadway Pub. Visit Aladdin Restaurant for a classic diner experience with breakfast or burgers. Indulge in a street-food inspired Vietnamese menu at Mai Chau Kitchen. 
Newark
Combining historical elements with modern amenities, Newark is a great place to call home. Take a step back in time at the Newark Earthworks, an ancient Native American site. The Works provides engaging history, science, and technology exhibits, plus a glassblowing studio. Catch a live show at Midland Theatre, which hosts everything from plays to concerts to comedy acts. Explore over 2000 acres of gardens, nature paths, and plant collections at The Dawes Arboretum.
Stop in to Draft House to catch a game and enjoy one of the best burgers in town for over 50 years. Meet up with friends for a lowkey dinner at Elliot's Wood Fired Kitchen & Tap, offering wood-fired pizzas, street tacos, beer, and wine. Breakfast has got to be at Daisy's Diner, serving up classic dishes in a cozy setting. 
Upper Arlington
Known for its well-planned neighborhoods and community involvement, Upper Arlington is a lovely little town. Seniors can engage in art classes, fitness programs, and cultural events at the Upper Arlington Senior Center. The Upper Arlington Labor Day Arts Festival is a vibrant annual attraction. Take your furry friend to the pet-friendly Thompson Park, a picturesque greenspace with ball courts and a paved walking path. Enjoy scenic views of the Scioto River at Griggs Reservoir Park, where you can spot waterfowl or stroll the walking trails. 
Set the mood with an intimate dinner at Moretti's, featuring Italian dishes and fresh pasta, plus a great wine list. Enjoy the cozy setting of Hudson 29 Kitchen + Drink, and enjoy the New American fare that comprises their menu. Dine at Brassica for nutritionally-minded meals built on a cornerstone of the namesake vegetable family.
Get in Touch. You can rely on us for senior move help in Columbus OH.
Leslie Aronoff of OrganizeMe! is the local favorite for anything related to home organizing, downsizing, and move management in the Columbus OH area.  Call Leslie first for full-service home transitions.