Downsizing, Senior Moves, Estate Services, Home Transitions
Senior Moves, Decluttering & Downsizing, Estate Clearouts
Are you looking for Tulsa OK downsizing help? Let us help you find the best senior move and downsizing pros in Tulsa OK.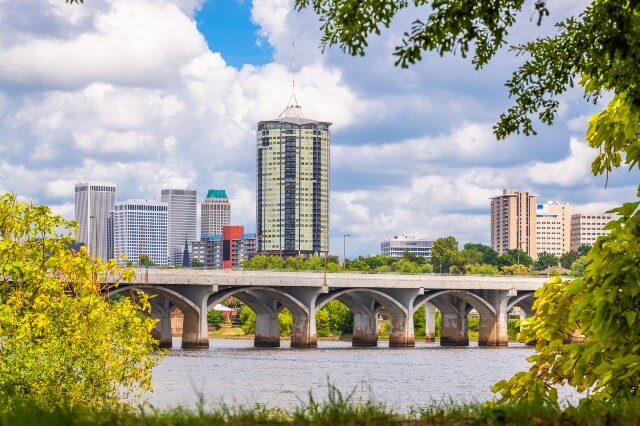 Get Downsizing Help Near You
Do you need advice or help with a Senior Move or Downsizing Project?
NEW & INTERESTING IN SENIOR DOWNSIZING
Get the latest advice from the pros.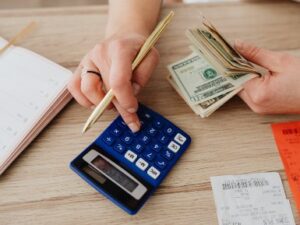 As Senior Move Managers, Professional Organizers, and Downsizing Specialists, we are often asked about how much a move will cost. It's a valid question, and
Read More »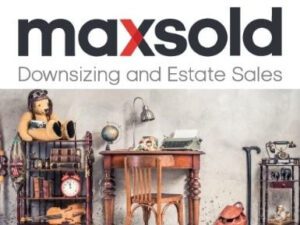 How Does MAX SOLD Work? MaxSold is an online auction company that helps you sell your unwanted and unneeded things, in a relatively short period
Read More »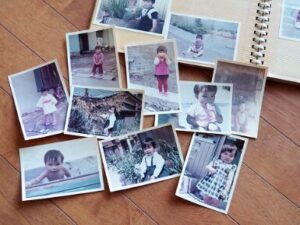 How to Prepare for Your First Visit with a Professional Photo Organizer For people who struggle with organizing their photos, hiring a professional photo organizer
Read More »
For Retirees, Seniors and Downsizers in the Tulsa OK Area
SOME OF OUR FAVORITE PLACES IN TULSA OK
Whether you're moving to the Southwest or just downsizing your current home, there's something for everyone in Tulsa OK.
Why Retirees, Seniors and Downsizers Love the Tulsa OK Area
A vibrant and diverse community with a range of attractions and amenities makes Tulsa, OK an appealing place to live, especially for seniors. The city boasts a welcoming community, low cost of living, excellent healthcare facilities, and a variety of cultural and recreational opportunities. Tulsa's mild climate and friendly atmosphere contribute to its appeal among seniors looking for an active and fulfilling retirement. Whether it's exploring the vibrant Downtown scene, enjoying the cultural attractions of Midtown, or embracing the suburban charm of neighborhoods like Brookside or Owasso, Tulsa offers a range of opportunities for seniors to lead an enriching and fulfilling lifestyle.
Downtown Tulsa
Living in Downtown Tulsa provides residents with a lively urban experience, plenty of entertainment options, restaurants, and local shopping. Catch a game or a show at BOK Center, a state-of-the-art arena that hosts a variety of events throughout the year including A-list concerts, sporting events, and more. Enjoy a variety of theater productions, musical performances, and displays of local art at the four theaters and art gallery housed within the Tulsa Performing Arts Center. Experience one of the mysteries of the world, an acoustic anomaly known as The Center of the Universe, an 8-foot circle where sound is distorted in an unexplainable way. Next, hit another Tulsa landmark, the nearby Artificial Cloud statue.
Island fare with modern flare is served up at Sisserou's Caribbean Restaurant & Catering, known for their jerk chicken and mojitos. Experience contemporary Japanese cuisine at JINYA Ramen Bar, known for their slow-simmered broths and customizable menu. Enjoy upmarket American eats at Amelia's Wood Fired Cuisine, the only gourmet market and French brasserie downtown.
Brookside
Located just south of downtown, Brookside is a charming neighborhood known for its tree-lined streets and unique shopping and dining options. The Brookside District features an eclectic mix of boutiques, art galleries, and restaurants. Residents can also enjoy the nearby Gathering Place, a large public park with gardens, trails, playgrounds, and recreational activities including boating, outdoor concerts, and more.
Friendly service, home cooked meals, and some truly delectable treats are the token offerings of Brookside Diner. Grab a burger or a beer at the family-friendly The Brook Restaurant and Bar, a Brookside mainstay serving American eats. Enjoy a vintage vibe, laid back atmosphere, and traditional Italian dishes at Mondo's Ristorante Italian. 
Midtown
A trendy neighborhood known for its historic homes, upscale shopping, and cultural attractions, Midtown offers a blend of residential and commercial spaces, with a variety of restaurants, bars, and boutique shops. One of the top attractions in Midtown is the Philbrook Museum of Art, which showcases a diverse collection of art and beautiful gardens. Spend an afternoon outdoors at the 45 acre Woodward Park, a public green space with several incredible specialty gardens and an arboretum.
Grab some inventive bites at Roosevelt's, a gastropub known for their Sunday brunch and outdoor patio. Get a taste of prohibition-era New Orleans at Nola's Creole & Cocktails. Feast your eyes on local art and chow down on locally sourced New American fare at SMOKE. Woodfire Grill. 
South Tulsa
A suburban area that provides a more relaxed and family-friendly atmosphere, the South Tulsa neighborhood features numerous parks and recreational facilities, making it an ideal location for outdoor enthusiasts. The Woodland Hills Mall is a popular shopping destination, and the nearby Oklahoma Aquarium offers an exciting aquatic experience for all ages.
Enjoy classic pub fare, wine, and cocktails in the warm atmosphere of Charleston's Restaurant. Grab a bite of traditional Irish pub food at McNellie's South City, known for their wide selection of beers. For a polished Sunday brunch, try Ridge Grill, known for a  wide menu including pizza, steaks, seafood, and salad.
Owasso
Located on the northeastern outskirts of Tulsa, Owasso is a thriving suburb known for its excellent schools and safe neighborhoods. The area offers a range of amenities, including shopping centers, restaurants, and parks. The Redbud Festival, an annual event celebrating springtime, attracts visitors with live music, food vendors, and arts and crafts. Have a ball (pun intended) at Lanes At Coffee Creek, where you can bowl to your heart's content. Fun for all ages can be had at Wheels and Thrills, featuring laser tag, a skating rink, and an arcade. Enjoy a serene walk at Centennial Park on their 3-mile paved trail, or let the kids run around on the playground, play a round of disc golf, or have a picnic.
Have a Modern American Diner experience at MAD Eats, offering a family-friendly atmosphere and chef-driven, diner-style foods. Enjoy a relaxed atmosphere and weekend Mariachi band performances at Los Cabos Mexican Grill and Cantina. Whether you fancy ribs or catfish, you can find a succulent meal at Trails End Barbecue & Grill.
Get in Touch. You can rely on us for senior move help in Tulsa OK.