Do you know about the lock and leave lifestyle? Coined as a real estate marketing catchphrase to promote luxury condominiums, the concept has captured the imaginations of retirees and empty nesters who aren't interested in a traditional retirement community, but who long for luxury without upkeep.
Hallmarks of the Lock-and-Leave Lifestyle
New or newer construction
Open floorplans
Emphasis on luxury and high quality finishes
Private elevators and garages
Rooftop or other shared party space
Concierge services
Amenities like golf, spa, fitness center or pool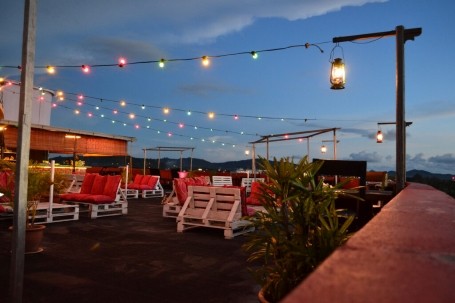 In the over-55 crowd, the appeal for this type of luxury living meets several needs for their stage of life. An upscale condo or gated community offers:
Security: Doormen, private garages, 24-hour staff, and strategic lighting are all geared toward making you feel safe.
Flexibility: You are free to leave your home on short notice and be gone as long as you like.  Amenities like 24-hour concierge services and dog walking services make life easier.  Plus, you'll never have to worry about landscaping or other exterior maintenance while you're away.
Connectedness: For many, a unit in a coveted neighborhood offers walkability, plus easy access to shopping, dining, and other opportunities for fun and interaction.  Socially-focused amenities and neighbor networks help you stay engaged and connected with others.
Variety:  Many see this option as a way to reenergize and have new experiences, and choose to enjoy a lifestyle upgrade when they are recently retired or still working. The lock and leave lifestyle may not be a total cost savings, but the expense could be balanced with lower taxes and other costs associated with maintaining a home.
On the flip side, this lifestyle may not be for everyone. Common concerns include:
Some may worry about room size and ability to host guests.
Some aren't ready to let go of their storage and garage spaces.

Pet policies may vary in terms of size, breed and number of pets.
It's expensive. You can expect a higher square foot price, plus all of those amenities come at a cost: monthly HOA fees can add up quickly.
Would you consider a lock and leave lifestyle? We have tons of ideas for you!  Get in touch today and we will introduce you to transition specialists who have a handle on the luxury-without-upkeep options available in your area, and can help you make the transition with minimal stress.