Downsizing, Senior Moves, Home Transitions
Senior Moves, Decluttering & Downsizing
Locals know to call on Jody Will and Jannika Bolduc with Lighten Your Life for all things downsizing, including experienced senior moves and Rock Hill Fort Mill Indian Land SC downsizing help.
Jody and Jannika are well known for their ability to handle everything for you, from downsizing to managing complex moves.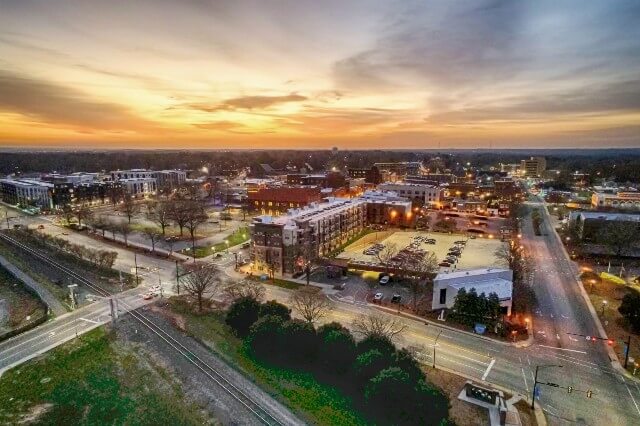 Downsizing Help in Rock Hill SC
Are you looking for  Rock Hill, Fort Mill and Indian Land SC downsizing help?  Look no further than Lighten Your Life, your trusted partner in downsizing and relocation. Co-owners Jody Will and Jannika Bolduc are dedicated downsizing specialists and home transition pros, as well as members of the National Association of Senior and Specialty Move Managers (NASMM).
From small home organizing projects to full-blown moves, this dynamic duo has the resources and experience to handle projects of any size. Their compassion and coordination are unmatched, making them a one-stop shop for all of your transition needs. Count on Jody and Jannika to help you with a variety of moving and downsizing services, including:
Clients can't say enough about Jody and Jannika's ability to simplify the downsizing process.  They have been praised for their ability to "offer a piece of mind you can't put a value on." Their incredible attention to detail and efficiency are complemented by the way they "treat clients with true compassion." Contact Lighten Your Life today for a free consultation, and get started on your downsizing journey!
NEW & INTERESTING IN SENIOR DOWNSIZING
Get the latest advice from the pros.
Resources for Rock Hill, Fort Mill and Indian Land SC Downsizing and Senior Moves
SOME OF OUR FAVORITE PLACES IN ROCK HILL SC
Empty Nest, Retirees and Seniors from all over find something to love about Rock Hill, Fort Mill and Indian Lands SC Downsizing help and Senior Lifestyle options.
Why Retirees, Seniors and Downsizers Love the Rock Hill SC Area
Rock Hill SC and the surrounding communities appeal to seniors due to their pleasant climates, active lifestyles, and welcoming environments. The presence of parks, golf courses, walking trails, and recreational facilities provide ample opportunities for outdoor activities. Additionally, the small-town feel, community events, and local amenities contribute to a sense of belonging and social engagement. 
Living in these communities offers a blend of natural beauty, cultural attractions, and modern conveniences. Seniors can enjoy a relaxed pace of life while still having access to shopping, dining, and entertainment options. The proximity to major cities provides access to additional amenities and healthcare facilities. Overall, these areas provide a peaceful and scenic setting for seniors to enjoy their retirement years while staying socially connected and physically active.
Rock Hill
Offering a balance between city conveniences and a small-town atmosphere, Rock Hill is known for its friendly community, historical charm, and a variety of recreational opportunities. Seniors can engage in community events, explore local history, and find comfort in the familiar faces of this close-knit city.
Known for its lush gardens, walking trails, and serene ponds, Glencairn Garden is a tranquil place for a stroll through nature. Immerse yourself in the heart of the community with a visit to Main Street, a hub for arts, entertainment, and community events that is lined with shops, restaurants, and cultural attractions. Take your little ones to Main Street Children's Museum to let your imaginations run wild with interactive activities and exhibits. Step into the past at Comporium Telephone Museum, a small gallery featuring exhibits on switchboards and old telephones. Pop into the Museum of York County to explore exhibits on regional history, culture, and natural history. Outdoor enthusiasts will appreciate Rock Hill Outdoor Center, teeming with trails, mountain biking, kayaking, and more.
Chow down on American fare with a twist at the popular local eatery, The Kounter. Enjoy lunch overlooking the scenic Catawba River at The Pump House, dishing up Southern-style New American meals. Comfort food gets a facelift at The Flipside Restaurant, an upscale restaurant with a cool vibe and great craft cocktails. Diner staples as well as Greek fare can be found at Rock Hill Diner, offering breakfast, lunch, and dinner as well as a large selection of desserts.  
Fort Mill
A growing community that combines suburban comfort with attractions, Fort Mill offers plenty of recreation opportunities for active seniors. The mix of urban amenities and natural beauty creates a welcoming environment for retirees.
Enjoy thrill rides and family entertainment at Carowinds, a popular amusement park that straddles the North Carolina-South Carolina border. Be sure to stop in to Peach Stand, a local hotspot for fresh produce, bakery items, and a variety of gourmet foods. Participate in a slew of strawberry-themed community events and festivities during the annual SC Strawberry Festival, held yearly in May at Walter Y. Elisha Park. Walter Y. Elisha Park. In addition to the greenspace used for festivals throughout the year, the park features 12 acres of walking trails, playgrounds, and more.  
Southern sides from a scratch kitchen and barbecue hot from the pit can be found at Blue Bar & Smokehouse, a local favorite for beer and BBQ. Hearty portions of homestyle diner fare can be found at the family friendly Fort Mill Family Restaurant. Indulge in fresh flavors at Spice Asian Kitchen, serving Pan-Asian dishes and poke bowls. 
Indian Land
A peaceful suburban lifestyle with access to outdoor activities can be found at Indian Land. Living here means enjoying both a sense of community and proximity to larger cities, ensuring seniors have access to healthcare and cultural attractions. Although Indian Land is a small country town, it is actually the home to the headquarters of several major businesses, including Continental Tire North America, Red Ventures, Sharonview Federal Credit Union, The Inspiration Networks, and Movement Mortgage. This small town is also home to the largest Active Adult golf course community in the greater Charlotte region, Sun City at Carolina Lakes. Retirees seeking a tranquil setting will appreciate the slower pace and opportunities for connecting with nature.
Explore a network of paths that provide perfect opportunities for hiking, biking, and enjoying the outdoors on Carolina Thread Trail. Get out on the green at Edgewater Golf Club, featuring a picturesque course with scenic views and well-maintained fairways. For a more challenging option with equally beautiful surrounds, try Carolina Lakes Golf Club. Find the best of local produce, crafts, and artisanal products at Indian Land Farmers Market.
Stay late at The Office to catch the game over a craft beer and elevated pub fare. Dig in to comfort foods made with fresh cuts of meat and homemade sausage, plus a wide range of brews at Farm Haus Butcher & Beer Garden. Indulge in the savory flavors at Tacos Coranay, serving authentic Mexican-style street tacos, burritos, and more. 
Tega Cay
A lakeside haven for seniors who appreciate a close-knit community, Tega Cay offers a lakeside lifestyle. Living here means enjoying lakefront living, outdoor activities, and a strong sense of community.
Known for its challenging golf courses and stunning lake views, Tega Cay Golf Club is a golf-enthusiast's dream. Spend a picturesque afternoon at Windy Hill Orchard & Cider Mill, a great place for apple picking, enjoying fresh cider, and various seasonal activities. Enjoy the lakeside park offering picnic areas, playgrounds, and scenic spots to relax at Runde Park. Splash the day away at Tega Cay Beach and Swim Center, a recreational area with a sandy beach, swimming, and water activities.
521 BBQ & Grill offers a casual atmosphere for enjoying their wide menu of barbecue, burgers, sandwiches, hotdogs, and more. Enjoy live music with your meal at 2020 Tavern, a family-friendly eatery with plenty of space for hosting parties and other events. Enjoy upscale surf and turf in the formal dining room overlooking the Tega Cay Golf Course at The Shore Club, often featuring concerts and other special entertainment.
Get in Touch. You can rely on us for senior moves and Rock Hill Fort Mill and Indian Land SC downsizing help.
Jody Will and Jannika Bolduc are the local favorite for anything related to senior moves and Rock Hill, Fort Mill and Indian Land SC downsizing help.  Call Lighten Your Life first for full-service home transitions.