Downsizing, Senior Moves, Estate Sales, Home Transitions
Estate Sales & Auctions
Preparing to Move to a 55+ Community
Decluttering & Downsizing
Finding Redlands CA senior move help is easier than ever.  Our trusted pros have the experience and the local network necessary to support all of your needs and help your home transition go as smoothly as possible.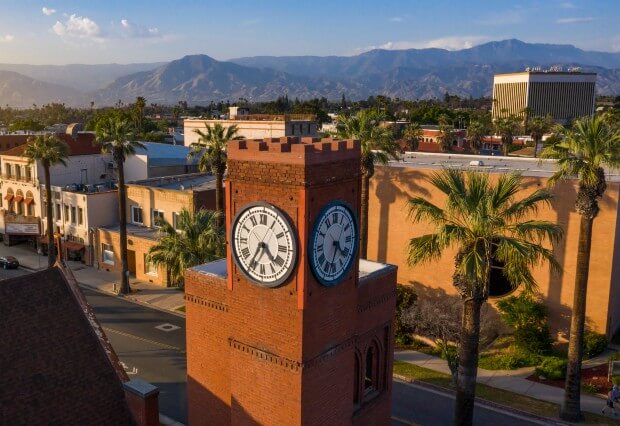 Get Downsizing Help Near You
Do you need advice or help with a Senior Move or Downsizing Project?
NEW & INTERESTING IN SENIOR DOWNSIZING
For Retirees, Seniors and Downsizers in Redlands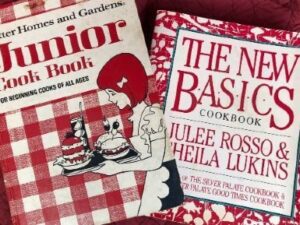 I'm thinking it's time to downsize my cookbook collection.  I've collected them for as long as I can remember, and like many other people, my
Read More »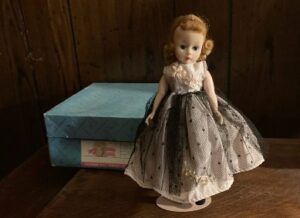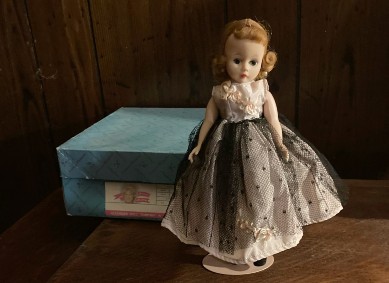 What's it Worth: Madame Alexander Dolls Do you or someone you love have Madame Alexander dolls?  Whether you are a doll collector or have treasured
Read More »
Do you or someone you know collect these charming and sparkly figures? Swarovski crystal figurines have delighted collectors since they were first released in 1976.
Read More »
LOCAL RESOURCES FOR DOWNSIZERS IN REDLANDS
SOME OF OUR FAVORITE REDLANDS PLACES
Redlands has lots to offer retirees and downsizers.
Redlands Neighborhoods that are Popular with Downsizers
Locally known as "the I.E.", the Inland Empire is a metropolitan area that encompasses Riverside and San Bernardino counties of Southern California. This vibrant, diverse, and booming area covers over 27,000 square miles and contains stunning scenic views of canyons, grasslands, forests, mountains, and oases.
Tourism is a large draw thanks to the incredible landscapes, access to Route 66, and one of the country's largest annual music festivals, Coachella. With sunny days year round, the I.E. will never fail to provide something fun to do, no matter the season.
With close proximity to Los Angeles and more affordable housing, the I.E. boasts one of the fastest growing populations in the United States, with more than 100 people moving there daily. Of course, the affordability, great weather, opportunistic advantages, and overall higher quality of life would have anyone California Dreamin' of calling this place home.
Redlands
A big city with a small town feel, Redlands is known as "The City of Beautiful Houses". Just 60 miles northeast of LA and nestled at the base of the San Berardino mountains, this charming community offers unique shopping, great trails, and stunning examples of architecture. 
Enjoy the (free!) summer concert series held annually at Redlands Bowl, the longest continuously running summer festival in America on Tuesdays and Fridays throughout the summer. Revel in stunning Victorian architecture and Renaissance style gardens at Kimberly Crest House, and visit the museum within. Hands-on exhibits and extensive collections of cultural and natural history make San Bernardino County Museum the perfect place to spend an afternoon with the whole family.
Drunken Noodles are a local favorite at Thai House Restaurant, offering dishes with customizable spices for every palate. Breakfast until noon is found at the cozy Carolyn's Cafe. Grab a freshly baked slice of pie at Coco's Bakery Restaurant. 
Riverside
Bordering the Santa Ana River, Riverside is one of the larger cities that the I.E. is built around. The Arts and a spirit of innovation are at the heart of this community, known for its ample cultural activities ranging from museums to performing arts centers. With 24 National Historic Sites and over 100 landmarks, you'll never have a lack of things to do in this remarkable city. 
Visit the Landmark Mission Inn Hotel & Spa to enjoy the accommodations and be sure to check out the Mission Inn Museum's free exhibits. Get your dose of culture at Riverside Art Museum, housed in the historic Mission Inn District and offering art classes and community events in addition to a mix of exhibits from solo, group, and permanent collections.  Take a breath of fresh air at Mount Rubidoux, featuring miles of paved and dirt trails ideal for hiking, biking, or jogging. 
Le Chat Noir French Restaurant is the perfect setting for date night, full of charm and offering a classic bistro menu alongside an extensive wine list. Live jazz and patio dining make Italian eatery Mario's Place a local favorite. Enjoy hearty comfort foods with a twist at the hip gastropub, The Salted Pig.
Rancho Cucamonga
Located near the foothills of the San Gabriel Mountains and Angeles National Forest, Rancho Cucamonga is known as one of the best places to live in California thanks to its low crime rate, wonderful schools, and involved community. Ample green spaces, diverse neighborhoods, and family friendliness add to the charm, and the proximity to the larger cities in the metro is a great bonus. 
THE destination in Rancho Cucamonga is Victoria Gardens, a lifestyle center that houses a huge variety of shopping and dining options, as well as ample entertainment opportunities. The Rancho Cucamonga Public Library and Victoria Gardens Cultural Art Center are located within, as is the Lewis Family Theatre for performing arts.  Get in some exercise and stop along the way at local businesses along the Pacific Electric Trail, offering a paved biking trail and a gravel trail for running, walking, or horseback riding. 
Cocktails, Southern dishes, and smoked meats are waiting for you at the local chain Lucille's Smokehouse Bar-B-Que. Enjoy a cool ambiance and authentic, modern Mexican cuisine at RAW Kitchen & Cantina. Breakfast, pie, and a classic American menu are served up at Corky's Kitchen & Bakery.
Palm Springs
The resort city known best for its namesake hot springs, Palm Springs is a longtime favorite destination for the stars of Hollywood. Nestled in the Sonoran Desert, this city boasts the largest land area in Riverside County and draws retirees in with its sunny weather, fantastic amenities, and over 100 golf courses. As such, it also serves as a popular snowbird destination, with the city's population nearly tripling each winter. 
The Palm Canyon Drive shopping district offers a great variety of vintage boutiques, specialty shops, and fabulous restaurants. The scenic landscapes of the San Jacinto Mountains and State Park and nearby Coachella Valley make it an ideal spot for those that enjoy hiking, biking, or horseback riding. Families with kids will love the interactive Australian Adventures experience and feeding giraffes at The Living Desert Zoo and Gardens. Immerse yourself in the international exhibits at the Palm Springs Art Museum and enjoy a musical performance at the adjoining Annenberg Theater. 
Local ingredients, Provençal cuisine, and country-chic ambiance make Farm the perfect place to enjoy brunch with friends. Hearty diner foods and classic breakfast fare can be found at Elmer's Restaurant. Spice things up with an eclectic menu and neon atmosphere complete with a patio at The Tropicale. 
Beaumont
Nestled between the San Bernardino and San Jacinto Mountains, Beaumont is a quaint town that offers respite from the hustle and bustle of the larger cities in the metro area. Locals love the duality of the accessibility to larger cities and the quiet lifestyle that this community offers, and find it is an ideal place for families and retirees to settle down. The sweet shopping district on 6th Street made up of quaint antique stores and a variety of boutiques makes this a perfect area for spending a slower paced afternoon. 
Keep things interesting at Oak Valley Golf Club, a desert style 18-hole course with unique holes and a variety of elevation changes. Head north of town to spend an afternoon picking cherries at B & R Cherry Orchard, known for their incredibly sweet fruit. Explore the trails at Wildwood Canyon State Park and revel in the panoramic views. 
Visit local hotspot, Craft Lounge, for a cozy atmosphere, local beers, and live music. Enjoy homestyle cooking in a relaxed space at Beaumont Cafe Country Kitchen. Mexican and American classics paired with cocktails can be found at Marla's.
Get in Touch. You can rely on our verified senior move professionals in Redlands
Cathy Bates is the best home transition specialist in Redlands.  Call her first for expert, experienced service for any downsizing or move project.
Get in touch with Practical Solutions to get started today