Downsizing, Organizing and Senior Moves
Queens NY Downsizing Help
Beatriz L. Melo and her team at Proactive House are on a mission to heal residential spaces and smooth life transitions for their clients in Queens, New York. With over 15 years under their belts, this minority and women-owned business focuses on giving back to their community, driving social change, and emphasizing the importance of sustainable practices through their professional organizing services.
The Proactive House team is highly praised for their wide-range of quality services, including:
Beatriz backs up her experience with some of the top qualifications in the industry, including:
Downsizing and
Senior Moves
Space Healing
Home Organizing
Feng Shui

Past clients can't sing enough praises for the Proactive House Team. Beatriz's work has been described as "thorough, efficient, and meticulous". Her team is revered for "cleaning things I wouldn't have even thought to clean", and many satisfied, repeat clients have said "I would highly recommend Beatriz and I would definitely hire her team again."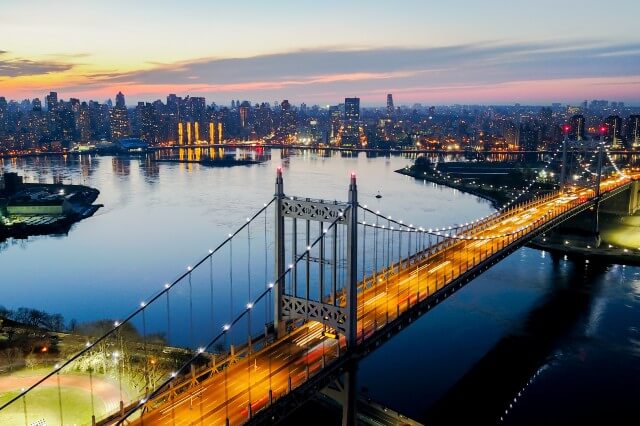 NEW & INTERESTING IN SENIOR DOWNSIZING
Get the latest advice from the pros.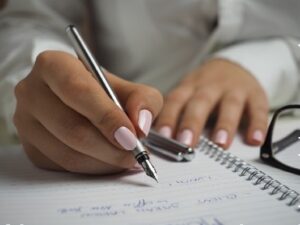 As you prepare to review, assess and sort all of the belongings you've acquired over the past 30 or 40 years, one thing becomes clear: 
Read More »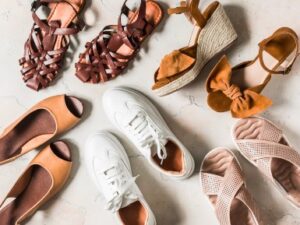 How do you downsize summer shoes? As with any other downsizing project, the key is to focus on the shoes that best suit your current
Read More »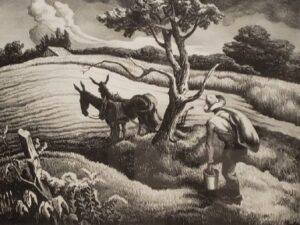 Thomas Hart Benton, "Approaching Storm", 1938 Are you lucky enough to own some vintage prints? A precious few know that Thomas Hart Benton (American, 1889-1975)
Read More »
LOCAL RESOURCES IN THE QUEENS NY AREA
SOME OF OUR FAVORITE PLACES IN QUEENS NY
Queens NY has wonderful options for downsizers, seniors, and empty nesters of all ages.
Queens NY remains one of the most diverse places in the world, which means this borough hosts an inclusive, vibrant community and all of the delicious cuisine and rich culture that comes along with it. In fact, more languages are spoken within the community of Queens, New York than anywhere else in the world! Home to a slew of attractions for tourists and locals alike, gorgeous parks, and plenty of history, Queens is a great place to visit or call home.
Flushing-Meadows Corona Park is a leftover venue from the 1939 World's Fair, and now holds many of the top attractions in Queens. Among these is home field to the New York Mets Major League Baseball team, Citi Field: an amazing place to visit whether it's game day or not, with guided tours of the field and Mets Hall of Fame & Museum. Also found in the park is USTA Billie Jean King National Tennis Center, host of the annual U.S. Open tennis tournament. Stop by Queens Zoo & Aquarium to see a live feeding of their sea lions. Enjoy some incredible contemporary art at Queens Museum, or be entertained via plays and musicals at Queens Theatre. Wrap up your visit to the park at New York Hall of Science, and spend the afternoon learning all about the STEM field.
To indulge in more outdoor beauty, visit Queens Botanical Garden, which offers lush outdoor gardens, an arboretum, and an art gallery. The famed Rockaway Beach is another huge draw to this borough, with an amazing boardwalk, sandy beaches, and plenty of family friendly fun.
The food in Queens is as eclectic as the people who live there. Try Dar Yemma, a Moroccan restaurant that translates to "Mom's House", specializing in tagines and bastilas. Wang Wang Queens offers Cantonese cuisine, with local favorites being the delicious roasted crispy duck and scrumptious succulent pork. Date night has got to be at local favorite Italian dining destination, Park Side, where you'll be greeted by elegantly dressed waiters, crisp white table cloths, and some of the best red sauce you'll ever have.
Long Island City and Hunter's Point
When people say Long Island City, they are likely thinking about Hunters Point. A working-class turned upscale housing market, this neighborhood has a heart for contemporary art, and is one of the most vibrant areas in Queens with a thriving nightlife, crave-worthy cuisines, and gorgeous waterfront greenspaces.
Though the neighborhood is known for being home to two incredible facilities for the arts, MoMA PS1 and SculptureCenter, the art scene doesn't stop there. Visit MoMA offshoot, Noguchi Museum, and take in the serene sculptures nestled in the noteworthy rock garden. For more outdoor installations, visit Socrates Sculpture Park, and catch one of the community events that make the neighborhood come to life.
Gantry Plaza State Park and Hunters Point South Park, both of which are perfect for spending a day in nature, are among the waterfront greenspaces that punctuate this district and contribute greatly to the beauty of the area.

Date night destination Tournesol, a French bistro, serves traditional dishes in an intimate setting. Flavor-packed Pakistani food can be found at Roti Boti 2, perfect for a quick lunch.

Astoria
Known for being home to Steinway & Sons and therefore the birthplace of some of the finest pianos in the world, Astoria is a melting pot of cultures and a popular residential area thanks to its short commute to Manhattan. This laid-back neighborhood is small business-centric and home to some great global dining options.
The top attraction in Astoria is The Museum of the Moving Image, exhibiting film, television and digital media artifacts. Known for its beautiful pool that offers free admission to all visitors, Astoria Park is a great place to spend the day outdoors, and offers other facilities including tennis and basketball courts, playgrounds, and a track.
Astoria is the Greek capital of NYC, so make sure you plan to eat at one of their many tavernas and cafes offering traditional fare, such as Stamatis. Visit Bohemian Beer Garden, the oldest beer garden in New York, for brews and brats in a bustling outdoor atmosphere. Take your tastebuds Down Under with a meal at Australian eatery, Thirsty Koala.

Rego Park
A great blend of young professionals and retirees, Rego Park is a densely urban area full of restaurants, coffee shops, and parks. It is widely considered one of the best places to live in New York, thanks to a rich multicultural environment that is the perfect blend of commercial avenues and residential streets.
Home to some of the most popular destinations for shopping in Queens, Rego Center includes 4 floors of mall stores including staples like Old Navy and Bed Bath and Beyond.
Family friendly parks include The Painter's Playground and Horace Harding Playground, both of which offer a splash pad, play equipment, and basketball courts.
Enjoy traditional Italian dishes for the whole family in a modern setting at Barosa. Whether you're seeking brunch, dinner, or a late night drink, you should visit Diner Bar, offering classic American diner food. For kosher Georgian specialties, visit Marani, and enjoy the serene atmosphere.
Maspeth
Offering "small town in the big city" charm, Maspeth is a community proud of their heritage, which can be seen expressed through brightly painted fire hydrants, garbage cans, and banners lining the streets. One and two-story buildings, many built in the 1800s and since restored, line the major streets and house small businesses. The residential areas of this sweet neighborhood are full of row-homes, often hosting just one or two families per building – a drastic change from the densely packed neighborhoods of the surrounding area.
Frank Principe Park offers a variety of family-friendly facilities including bocce, tennis, and handball courts, as well as baseball fields and playgrounds.
Visit the vibrant Italian eatery, Patrizia's, offering family-style menus and delicious pizzas. Traditional American cuisine, diner style, can be found at Good Eats. A relaxed atmosphere, beer on tap, and casual eats are offered at O'Neill's, complete with a slew of TVs for game-watchers.
Get in Touch. You can rely on trusted senior move professionals in Queens NY
Proactive House is our top choice for Queens NY downsizing help.  Get in touch with Beatriz L. Melo to get started on your organizing project or downsizing move today.