Downsizing, Senior Moves, Estate Services, Home Transitions
Senior Moves, Decluttering & Downsizing, Estate Clearouts
Are you looking for Oakland CA downsizing help? Let us help you find the best senior move and downsizing pros in Oakland CA.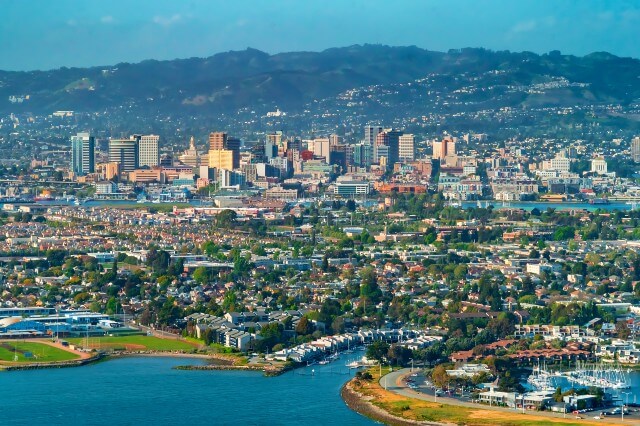 NEW & INTERESTING IN SENIOR DOWNSIZING
Get the latest advice from the pros.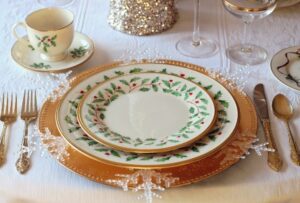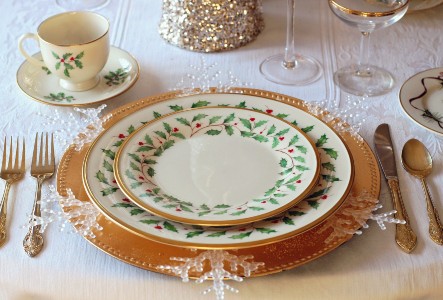 The holidays present some challenges for downsizers.  While the idea of entertaining, giving and receiving gifts, and generally staying busy with seasonal obligations and activities
Read More »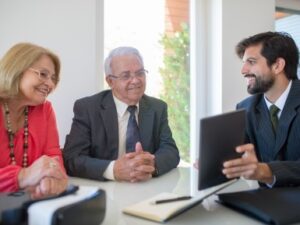 Many downsizers will need to both sell and purchase real estate as a part of their home transition.  The real estate portion of the process
Read More »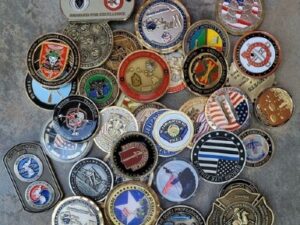 Military Challenge Coins Do you collect military challenge coins, or are you the steward of someone else's collection? We frequently see challenge coins among the
Read More »
For Retirees, Seniors and Downsizers in Oakland CA
SOME OF OUR FAVORITE PLACES IN OAKLAND CA
Whether you're moving to the West Coast or just downsizing your current home, there's something for everyone in Oakland CA.
Why Retirees, Seniors and Downsizers Love the Oakland CA Area
Oakland, California is a vibrant and diverse city located in the San Francisco Bay Area. It is known for its rich culture, delicious food, and beautiful natural surroundings. The city has a lot to offer for people of all ages, including seniors. The city has a mild climate, which makes it comfortable to live year-round. It is also home to several senior centers and organizations that offer a range of services and activities for seniors. Oakland is a culturally diverse city with a vibrant arts scene and plenty of opportunities for lifelong learning, and being located in the San Francisco Bay Area means easy access to a range of world-class attractions and amenities.
Take a leisurely walk around Lake Merritt, rent a pedal boat to explore the water, or enjoy the gardens and bird sanctuary in the surrounding park. Drive through the scenic Redwood Regional Park or hike one of the many trails. Take a walk on the wild side at Oakland Zoo, home to over 700 native and exotic animals, including elephants, tigers, and giraffes. 
Explore the art, history, and culture of the area at Oakland Museum of California, with exhibits for the whole family. Catch a movie or attend special events, such as sing-alongs or classic film screenings at The Grand Lake Theater, known for its impressive Wurlitzer pipe organ, which is played before each show.
Enjoy a mashup of Colombian and Californian cuisine in the chic surrounds of Mägo. Asian fusion dishes can be enjoyed at Kitchen Story Oakland. Victorian-style surrounds and American fare are the trademarks of The Fat Lady Bar & Restaurant. 
Berkeley
Located just north of Oakland, Berkeley is a city known for its intellectual and progressive culture. It is home to the University of California, Berkeley, and as such, it is a lively college town with plenty of cultural events and activities. Seniors are drawn to Berkeley for its mild climate, vibrant arts scene, and opportunities for lifelong learning.
Be sure to stop and smell the roses at Berkeley Rose Garden, featuring over 1500 rose bushes and incredible views of the San Francisco Bay. Soak up some culture at Berkeley Art Museum and Pacific Film Archive (BAMPFA), featuring innovative exhibitions focused on arts and film. Find an outdoor adventure at Tilden Regional Park, offering a variety of amenities including scenic views of Lake Anza, a great display of native California plants at the Botanic Gardens, and even fun learning opportunities for the kids at the Environmental Education Center and Little Farm.
Enjoy elegant dining in the garden and fantastic French fare at La Note. Get a taste of Italy at Heroic Italian Berkeley, an artisanal wine bar serving classics like pasta, sandwiches, and salads. Treat yourself to a night in the cozy-chic atmosphere of Chez Panisse, serving a seasonal menu of California cuisine. 
Emeryville
A small city located between Oakland and Berkeley, Emeryville is known for its thriving arts scene, diverse population, and proximity to the San Francisco Bay. Seniors are drawn to Emeryville for its walkable streets, access to public transportation, and wide range of shopping and dining options.
Shop 'til you drop and enjoy great food options at Bay Street Shopping Center. Get out on the water at Emeryville Marina. Enjoy walking or biking along the scenic Emeryville Greenway.
Creative plates and tropical cocktails give a taste of Polynesia at Trader Vic's. Enjoy comfortable surroundings with Californian comfort food to match the vibe at Townhouse. Grab an elevated burger or succulent sandwich at Hidden Spot Emeryville.
Alameda
An island community located just south of Oakland, Alameda is known for its charming Victorian homes, picturesque beaches, and scenic views of the San Francisco Bay. Seniors are drawn to Alameda for its peaceful, small-town atmosphere and its many opportunities for outdoor recreation.
Learn about sea, air, and space at USS Hornet Museum, housed in a former US Navy aircraft carrier turned floating museum.  Continue learning about all things Navy at Alameda Naval Air Museum, a former Naval Air Station. Enjoy 2.5 miles of beach, sand dunes, and a bike trail at Crown Memorial State Beach. The park is also home to Elsie Roemer Bird Sanctuary, a harbor for birds and other salt marsh wildlife and Crab Cove, a reserve for native plant and animal life. 
California meets Italy at Trabocco Kitchen and Cocktails, serving fusion dishes in a lively atmosphere. Enjoy Mediterranean dishes with a Cali twist at Asena. Draft beer, live music, and a menu of classic German dishes can be found at Speisekammer. 
Piedmont
A small, affluent city located just east of Oakland, Piedmont is known for its tree-lined streets, beautiful parks, and highly-rated schools. Seniors are drawn to Piedmont for its peaceful, suburban atmosphere and its strong sense of community.
Take the kids out for a day of fun at Dracena Quarry Park, offering a playground, dog friendly areas, and even a climbing wall. Enjoy the scenery at Piedmont Park, a popular destination for outdoor photography, dog walking, and picnics. 
Cheese, charcuterie, and a great wine list make Perle Wine Bar and Restaurant the perfect place to enjoy an intimate evening. Get a taste of local Californian cuisine at Pomet. Small plates of Thai fare, a large whiskey selection, and a lounge atmosphere make The Saap Avenue a great place to meet up with friends. 
San Leandro
Located just south of Oakland, San Leandro is a city known for its historic downtown area, diverse population, and beautiful parks. Seniors are drawn to San Leandro for its mild climate, affordable housing options, and access to a wide range of amenities.
Have some fun on the water at San Leandro Marina, or enjoy the greens at the marina's  Monarch Bay Golf Course. Learn the history of the area at San Leandro History Museum. 
Enjoy shared plates with a global influence at Top Hatters Kitchen and Bar. Generous portions of Greek comfort food can be found at Elios Family Restaurant. Dine on seafood and American fare at Horatio's. 
Get in Touch. You can rely on us for senior move help in Oakland CA.