White Label Downsizing Plans
One of our favorite tools is a month-by-month checklist, designed to help prepare clients to downsize. Below you'll find three options – a six month plan, a one year plan, and a two year plan. Feel free to pass this along to your own clients!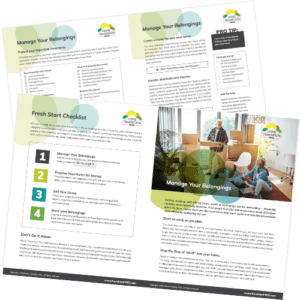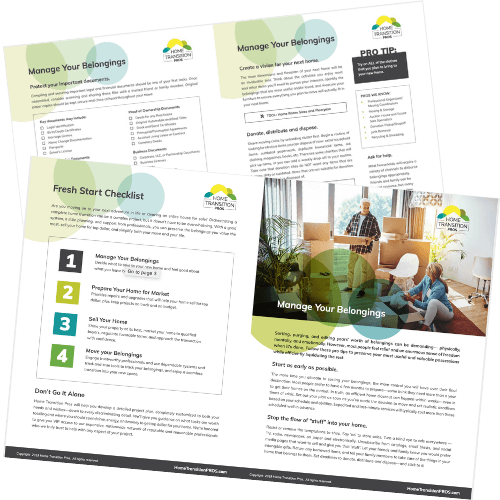 Our Free Downsizing Planning Guide and Workbook provides inspiration, how-to advice, and handy checklists designed by senior move professionals and senior real estate specialists.
The complete list of all HomeTransitionPros.com original content, conveniently sorted by category.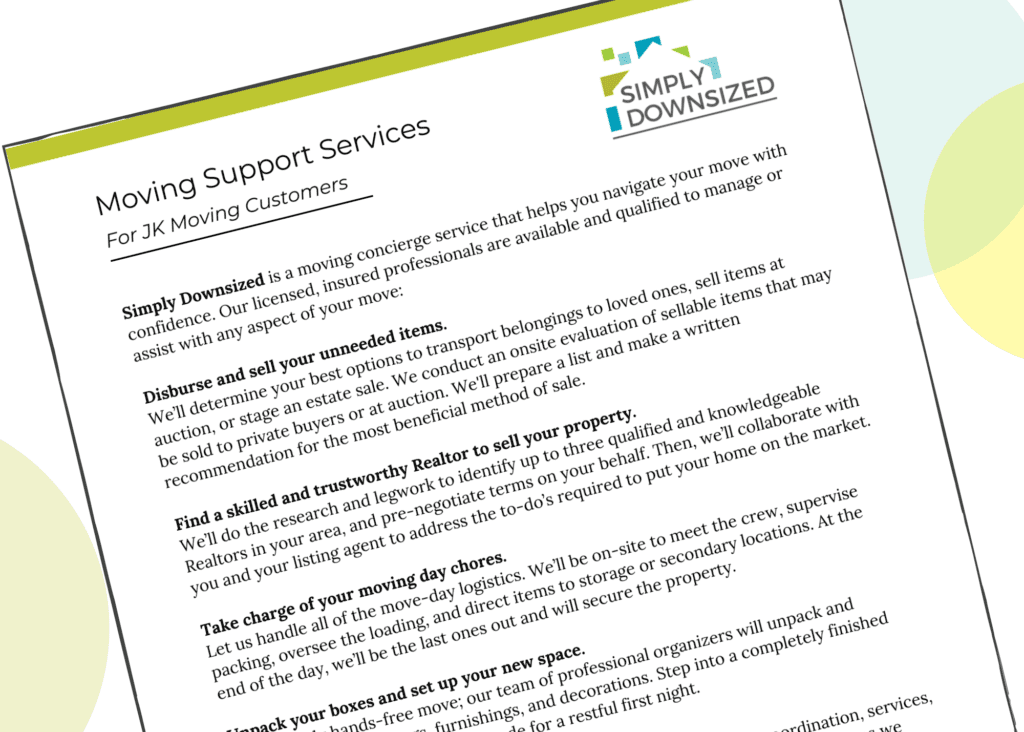 Use this for inspiration but the actual writing is copyright-protected, thanks for understanding!