Downsizing, Senior Moves, Estate Sales, Home Transitions
Estate Sales & Auctions
Preparing to Move to a 55+ Community
Decluttering & Downsizing
Are you looking for Wilmington NC senior move help? Our experienced partners take out the guesswork out and offer you exactly the support you need, when you need it. 
Vetted local senior move transition experts will help you embrace the change and make a move with minimum stress.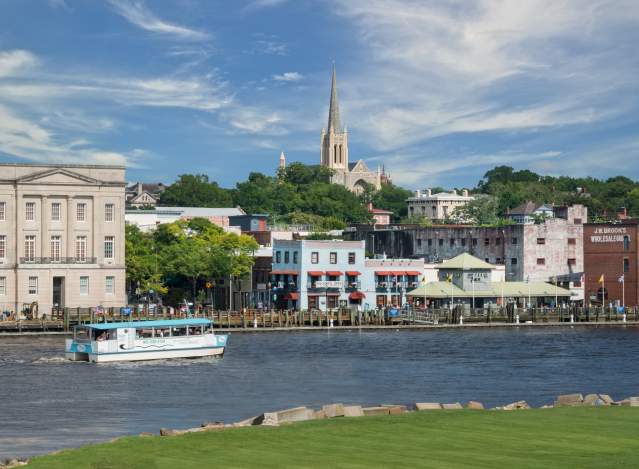 Get Downsizing Help Near You
Do you need advice or help with a Senior Move or Downsizing Project?
NEW & INTERESTING IN SENIOR DOWNSIZING
For Retirees, Seniors and Downsizers in Wilmington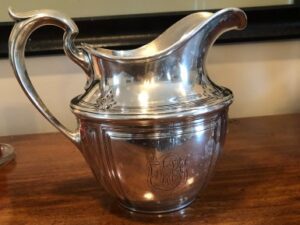 J.C. Grogan Co. Sterling Silver Water Pitcher This charming silver pitcher was submitted by one of our followers in McLean, Virginia. It was a gift
Read More »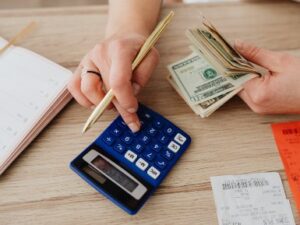 As Senior Move Managers, Professional Organizers, and Downsizing Specialists, we are often asked about how much a move will cost. It's a valid question, and
Read More »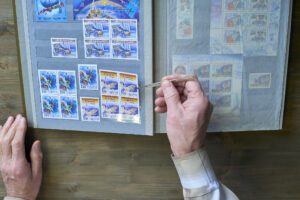 What's It Worth: Stamp Collections Are you in the possession of a large stamp collection, either amassed on your own or inherited from others?  With
Read More »
SOME OF OUR FAVORITE PLACES IN WILMINGTON
Whether you're moving to Wilmington or downsizing your current home, you'll have tons of options in Wilmington NC!
Wilmington Neighborhoods that are Popular with Downsizers
Wilmington, NC offers a variety of neighborhoods with it's Historic Downtown and close proximity to various beautiful NC beaches. Whether you are seeking a quiet neighborhood with lots of amenities or a location walking distance to beaches and restaurants, Wilmington can offer the perfect place for anyone to call home. 
Historic Downtown Wilmington is a great location for retirees that are seeking lots of activities, whether that is to live directly in or just visit with family. Retirees who are looking for a historic home and everything you need within walking distance, Downtown Wilmington can provide a strong historic community full of restaurants, shops, and a beautiful riverfront that is great for an afternoon stroll. You may have heard of The Copper Penny, a local favorite which was featured on Diners, Drive-ins, and Dives or Elijahs, a seafood location with a riverfront view. Historic Downtown also features The USS North Carolina for history buffs and an award-winning Riverwalk for enjoying the beautiful Wilmington weather. In Downtown Wilmington, Seniors can find a sense of community with plenty of options for themselves and their families.  
For those who enjoy visiting Historic Downtown Wilmington, but want to live in a newer home nearby, Brunswick Forest offers a quiet retreat that is just across the river. Just 10 minutes from Downtown Wilmington, Brunswick Forest offers a 4,500 acre community with plenty of amenities for the retiree. Amenities include walking trails, fitness centers, tennis & pickleball, kayaking, lakes, swimming pools, a community commons, and much more!
Seniors who would like to live in a quieter area that is still within driving proximity would likely prefer neighborhoods like Willow Glen and Myrtle Grove. Willow Glen is a central community in Wilmington that has a clubhouse, pool, and 18-hole golf course with a driving range available to members. It is close to Downtown Wilmington, Wrightsville Beach, and Carolina Beach, and offers both homes and apartments in varying sizes for those unsure what their best fit is. Myrtle Grove is a central location to Historic Downtown Wilmington, Carolina Beach, and Wrightsville Beach as well, so things to do are never too far away from this quieter community. Both Willow Glen and Myrtle Grove are near Greenfield Lake Amphitheater, where many shows are displayed throughout the year in front of a beautiful lake and park. They are also close to the newly opened Barclay Pointe shopping center, which has a movie theater and restaurants including Pizzeria Il Forno and Nori Asian Fusion and Sushi Bar. 
For seniors who love a day at the beach, the Wilmington Area offers various communities that provide the everyday beach environment. Porters Neck is a neighborhood located across from Figure 8 Island, and is composed of multiple neighborhoods. Figure 8 Island is a gated beach community with a clubhouse and private beach access only for those who live on the island. Porters Neck also has gated neighborhood access as well as a private country club. The Porters Neck area is a private community only 15 minutes from central Wilmington and includes locally famous restaurants like K38 Baja Grill and Umaii Thai. The Porters Neck area is also nearby both Topsail and Wrightsville beaches, for those who choose not to live on Figure 8 Island. 
Get in Touch. You can rely on our verified senior move professionals in Wilmington NC.
We know the best home transition specialists in Wilmington NC, and we'd love to put together the perfect team for you.