Downsizing and Senior Real Estate Services
St. Petersburg, Clearwater, and Tampa FL Downsizing Help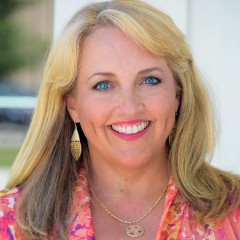 Call today for a consultation!
Senior MOve Manager
Full-Service Relocation
If you are looking for downsizing or senior move help in the St. Petersburg, Clearwater, and Tampa FL area, look no further than Katherine Ambrose and Coastal Home Transitions.
Katherine is America's Senior Home Coach™ and the ONLY Certified Senior Downsizing Coach® serving Tampa Bay and Florida's Suncoast!
As a senior downsizing specialist, Katherine and her incredible team will make sure your move is handled professionally and efficiently, thanks to years of experience and some of the top credentials in the industry, including:
Katherine is President of Empowered Senior, Inc. dba Empowering Seniors a 501(c)3 charitable organization that educates, equips and empowers Seniors for these late life transitional moves and on other aging issues. Watch for our Empowering Seniors education schedule, based on the Empowering Seniors PBS television program, coming soon to the local area! Workshops begin in 2023 and a full seminar schedule is slated to begin in 2024.
*Coastal Home Transitions is a proud Empowered Senior education partner.

NEW & INTERESTING IN SENIOR DOWNSIZING
Get the latest advice from the pros.
Do you or someone you know collect these charming and sparkly figures? Swarovski crystal figurines have delighted collectors since they were first released in 1976.
Read More »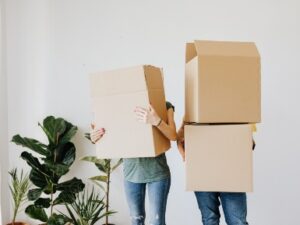 Are you considering a downsizing move? As a professional organizer and move manager, Ginger Willis of Element of Fun Organizing has seen lots of people
Read More »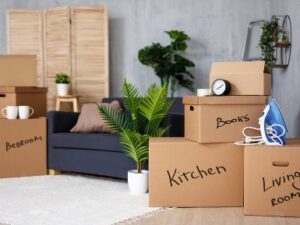 Certified Professional Organizer Ginger Willis is an expert at packing moving boxes, and we asked her to teach us how to pack boxes like a
Read More »
Downsizing and
Senior Moves
Move Management
Coordinating Resources
Customized Downsizing Roadmaps

Katherine Ambrose and Coastal Home Transitions have the resources and experience needed to help make your downsizing dreams a reality. If you're in Florida's Suncoast area and are looking for a simpler lifestyle, or if you need assistance with a senior move or downsizing project, call Katherine first for qualified advice, guidance and hands-on help.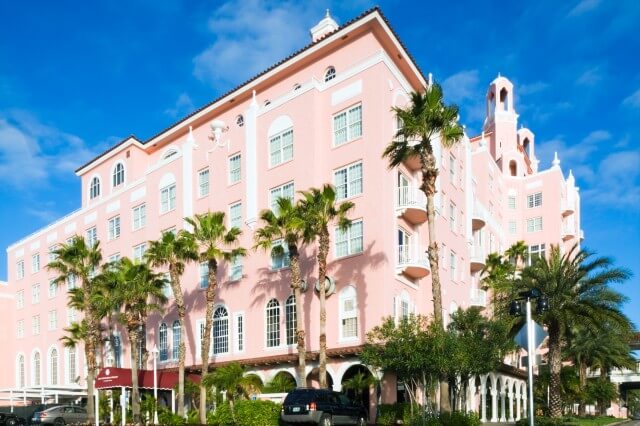 LOCAL RESOURCES IN ST. PETERSBURG CLEARWATER & TAMPA FL
SOME OF OUR FAVORITE PLACES IN THE TAMPA BAY AREA
St. Petersburg, Clearwater, and Tampa FL have wonderful options for downsizers, seniors, and empty nesters.
Tampa Bay, located on Florida's Suncoast, is home to three major cities within a 25 mile radius, Tampa, St Petersburg and Clearwater. The bay area also includes over 50 smaller cities, towns and unincorporated areas stretching through the counties of Pinellas, Hillsborough, Pasco, Hernando, Polk, Citrus, Manatee and Sarasota. This area is known for having a rich history and some of the most beautiful beaches on the Gulf Coast, being the birthplace of the Cuban sandwich, and a quick drive away from of some of the best theme parks in the world. This vibrant metro has something to offer for every walk of life. Start your journey with a drive across The Sunshine Skyway Bridge, an architectural marvel that serves as a gateway to the beach communities of the Pinellas Peninsula, and offers amazing views of both city and water.
Katherine Ambrose's local tip: Explore the 35 miles of gorgeous beach bliss from downtown Clearwater to the southern tip of St Pete Beach and Pass-A-Grille.
Tampa
Colloquially nicknamed The Big Guava, Tampa is actually a city built upon the cigar industry. While still famous for its cigar history, it is recognized today for beautiful parks, incredible museums and the fantastic restaurants that are located here. This is certainly a family-friendly locale, as there are plenty of attractions for every age.
Busch Gardens is an African-themed amusement park full of thrilling rides, exotic animals, and live entertainment. Picnic areas and playgrounds can be found at Lettuce Lake Regional Park, surrounding Lake Lettuce where one can enjoy the boardwalk with an observation tower or rent a canoe or kayak to get out on the water. ZooTampa at Lowry Park is home to over 2,000 animals from around the world, and serves Florida manatees by providing lifesaving care.
The Florida Aquarium offers a chance to view thousands of animals up close from sea horses to stingrays, and some fantastic exhibits of both the aquatic and terrestrial variety. Tampa Museum of Art displays a wide collection of art, with works ranging from ancient Greek and Roman artifacts to that of contemporary artists. Learn some of the fascinating history of the cigar industry and the Tampa area at Ybor City Museum and enjoy the State Park that surrounds it.
House-brewed beers and local cuisine can be found at Ulele, known for their barbacoa. On Swann is a great date-night destination, featuring a seasonal menu of American dishes in a stylish setting. Comfort food with a twist and craft brews await at Datz, and you can even bring home some gourmet groceries for later.
St. Petersburg
Known casually as "St. Pete", St. Petersburg is a top destination for world travelers thanks to the coastal location, rich culture, and warm weather. It even holds the record for most consecutive days of sunshine (over two years straight!) and is home to America's Number 1 Beach.
Drink in some culture at The Dali Museum, featuring a vast collection of the famed namesake artist's fascinatingly strange work. Keep the art appreciation going with a visit to Morean Arts Center, and view their 10,000 square foot gallery filled with the intricate glasswork of world-renowned artist, Dale Chihuly.  Stop in to The James Museum to view their extensive collection of art focused on the American West and wildlife of the world.
Venture to the heart of town to see a hidden gem: The Sunken Gardens, where you can get a glimpse of ancient tropical plants, incredible waterfalls, and wildlife including a flock of flamingos. Spend some time downtown on the St. Pete Pier. Enjoy the scenic views of St. Pete Beach, easy access to local parks, and a plethora of activities from swimming, boat rides, fishing to shopping. This beach has gorgeous white sand and a laid back vibe.
After enjoying the surf and sand, treat yourself to lunch or dinner at The Wharf, followed by a visit to Larry's Ice Cream & Gelatos. Dine in style at Noble Crust, offering a varied menu of Italian and Southern dishes that pair perfectly with an extensive menu of wine and craft beer. Parkshore Grill beckons for date night, offering a refined setting to enjoy surf and turf and fine wines on their patio. Modern Mexican cuisine and cocktails with a colorful atmosphere can be found at Red Mesa Cantina.
Brian Ambrose's local tip- world record attraction: When the new Sunshine Skyway Bridge was built over Tampa Bay, connecting St. Petersburg with Sarasota, the old bridge was turned into the world's longest fishing pier! Located at the north and south sides of the mouth of Tampa Bay it provides a memorable drive, park & walk and scenic view for all! It's common to see dolphins and sea bird antics. Luck might allow one to spot giant sea turtles and huge tarpon.

The saltwater fishing experience is quite unique as you can get out over deep water without being on a boat, just steps from your car and gear.

The pier is lighted all night so anglers can see to rig up lines, bait hooks and appreciate their catch! It's possible to land mackerel, sheepshead, snook, tarpon, grouper, black sea bass, red snapper and pompano!
Clearwater
Great weather and beautiful beaches await in Clearwater, famous for its aquarium and for hosting the Phillies spring training at Bright House Field. The endless choices of activities and incredible location are only made better considering the affordability, as the low cost of living makes this one of the best places to retire in the United States.
Clearwater Beach is a bustling, popular tourist destination, offering brilliant white sands, crystal clear waters, and wildlife-filled mangroves that are unrivaled in beauty. The 3 mile long barrier island lined with eateries and guest accommodations is a huge draw for beachgoers, as well as the great opportunities for kayaking and paddleboarding.
The Clearwater Beach Municipal Marina provides a plethora of opportunities to get out on the waters of Clearwater Harbor and beyond! Hire a Charter Captain or hop aboard a Head-Boat for a group fishing party. Popular boating options also include shelling, snorkeling and sunset adventures including dinner cruise opportunities. Notable choices include Little Toot Dolphin Cruise, Pirate Cruise, Sea Screamer, lil' floating Tiki bar boats, and the Calypso Breeze Tropical Party Cruise with an island-style buffet, groovin' dance floor and open bar while taking in a breathtaking sunset! Be sure to end an evening with "Sunsets at Pier 60", a four hour period for entertainment and crafts put on nightly.
Marine rescues are brought to The Clearwater Marine Aquarium for rehabilitation, which serves as one of the more popular attractions of the city and permanent home to stars of the movie Dolphin Tale, Hope and Winter. Get out in nature at Philippe Park, a local favorite for rock climbing, hiking, boating, and picnics. Clearwater's hidden gem is Moccasin Lake Nature Park, a 50 acre forested area complete with trails, educational tours, and plenty of nature exhibits. 
After you've worked up an appetite, visit Frenchy's Rockaway Grill for their specialty Grouper sandwiches and enjoy the colorful atmosphere. Grab your friends for a night out at Badfins Food & Brew for an easygoing vibe on their patio complete with live music and classic pub fare. Rumba Island Bar & Grill boasts authentic island cuisine, an all day happy hour, and fresh fish brought in daily.
Indian Shores & Indian Rocks Beach
Serenity seekers have to look no further than Indian Shores & Indian Rocks Beach, barrier island communities just outside of Tampa and St. Petersburg, offering respite from their larger, metropolitan counterparts. Relaxation is encouraged thanks to uncrowded beaches, excellent dining options, and a slower pace of life. Great shopping can be found at the nearby John's Pass Village in Madeira Beach.
Visit Suncoast Seabird Sanctuary, a refuge for injured native birds that you can walk up to from the beach. Enjoy a leisurely stroll on a boardwalk and keep an eye out for manatee sightings at the beachfront park, Indian Rocks Beach Nature Preserve. 
Start your day early with coffee and breakfast (or sleep in and go for lunch and drinks!) at Indian Shores Coffee Co., known for their organic coffee. Only the freshest ingredients are used at Jake's Coastal Cantina, offering "Fresh Mex" including tacos, tamales, and more. Local catches are served up daily at Guppy's on the Beach, known for their unique seasonings and sauces and outdoor patio space. 
Redington Beach & Redington Shores
For more lowkey relaxation, visit Redington Beach and Redington Shores, beach communities bordered by Madeira Beach and Indian Shores. You'll be shocked to find crowdless beaches, considering they offer sparkling emerald waters, dolphin sightings, and a great sandy shoreline perfect for long walks. 
If eggs benedict is your go-to brunch dish, you'll need to visit Sweet Sage Cafe & Boutique, which also offers creative drinks and Mediterranean lunch options. The best oysters around are found at Seabreeze Island Grill & Raw Bar. Island flavor packs a big punch at Caribbean joint, Conch Republic.
Dunedin
The Scottish community of Dunedin is just west of Tampa, and is known for its beaches, quaint downtown, and fantastic State Parks. Throughout the city is The Fred Marquis Pinellas Trail, great for walking or biking and exploring the restaurants, parks, and shops along the trail.
There are two wonderful barrier island nature reserves nearby. Rent a kayak and catch a glimpse of wild dolphins and stingrays as you paddle towards Caladesi Island State Park. Hiking trails, a nature center, and plenty of wildlife encounters are waiting for you at Honeymoon Island State Park. Art connoisseurs will enjoy the year-round exhibitions at Dunedin Fine Art Center, showcasing local, regional, and national artists, and the adjoining David L. Mason Children's Art Museum offers hands-on experiences for little ones.
Stop into Cafe Alfresco during your outing for everything from Italian classics to cheeseburgers. Shake things up at Crown and Bull, a martini bar with live music and a full menu of American eats. Enjoy a beer with a side of barbecue on the patio at The Dunedin Smokehouse. 
Palm Harbor
Just north of St. Petersburg is one of the best places to live in Florida: Palm Harbor. With a suburban feel and a great sense of community, this city has something for everyone from retirees to couples looking to start a family. 
Visit the renowned Copperhead Course for a day of golfing on their courses which are host to the annual PGA Tour's Valspar Championship. Engage your brain at Palm Harbor Museum, offering a range of historical exhibits ranging from local to national. Green spaces are aplenty here, with local favorites being John Chesnut Sr. Park along Lake Tarpon and Wall Springs Park which connects to the Pinellas Trail. 
Have a tiki-tastic time at Thirsty Marlin, a casual seafood eatery with live music. Turn up the romance with an intimate dinner at Casa Ludovico Fine Italian Dining, serving classic Italian fare. Grab drinks and Greek fare at Marathon Grille, perfect for enjoying a night out with friends.
Largo
Centrally located Largo has long been known for its citrus, charming residential neighborhoods, and ample green spaces. Parks, walking trails, and golf courses can be enjoyed year round thanks to the consistently nice weather. 
Be inspired by nature at Florida Botanical Gardens, offering exhibits on native flora and fauna and educating the public on conservation. Enjoy a picnic or set the kids loose on the playground at Largo Central Park, known for its beautifully maintained grounds filled with flowering trees. Learn the history of the area at Pinellas County Heritage Village, showcasing structures from the 19th century complete with a visitor center and museum. 
Cozy up at Cafe Largo, known for imported wines and offerings of French cuisine. Enjoy early bird specials on the waterfront patio at Roosterfish Grill. A wide menu of Italian, American, and Greek dishes is available all day at Savory Restaurant. 
Pinellas Park
A low cost of living, tropical atmosphere, and plethora of amenities make Pinellas Park the perfect place to retire. Plus, you'll never be lacking things to do thanks to a city calendar bursting with activities nearly every day of the month.
Art meets science at the Tampa Bay Automobile Museum, exhibiting a collection of vintage cards chosen for their engineering achievements and contribution to the evolution of today's automobile. Enjoy some time in the Great Outdoors at Freedom Lake Park, a dog-friendly green space complete with a large pavilion for gatherings, playground, and plenty of views of the namesake lake. Horse lovers will be thrilled to find a large equestrian community here, an arena at Helen Howarth Park, and horse trails throughout the residential areas.
Enjoy Midwest comfort foods at local watering-hole, Pete & Shorty's. Craft beer and delightful Southern cuisine can be found at Cajun Cafe on the Bayou. Families love Campanella's Italian Restaurant and Pizzeria for their pizza and classic Italian dishes.
Tampa Bay is not only the largest metro on the Suncoast, in fact, it's the largest Florida metro on the Gulf of Mexico coastline! This incredible locale is rich with opportunities to make a good living and enjoy an unsurpassed quality of life.  One look at the beautiful 35 miles of white sand beaches and there is no wondering why this area has such a powerful draw, with people of all ages and cultures calling it home. 
Call us first. You can rely on trusted senior move professionals for St. Petersburg Clearwater and Tampa FL downsizing help.