Downsizing, Senior Moves, Estate Sales, Home Transitions
Estate Sales & Auctions Preparing to Move to a 55+ Community Decluttering & Downsizing
Finding Naples FL senior move help is easier than ever.  We've done the work of finding the best senior move manager available in Naples, Bonita Springs, Sanibel, Marco Island and Estero. 
Call us first for introductions to local transition experts who will help you make an easy move with minimum stress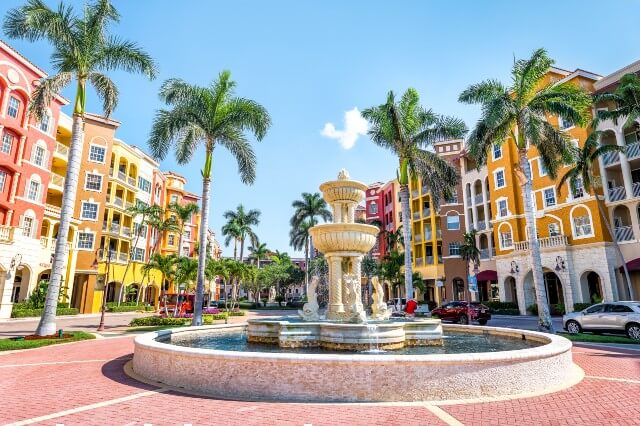 Get Downsizing Help Near You
Do you need advice or help with a Senior Move or Downsizing Project?
WHATS NEW IN SENIOR DOWNSIZING
For Retirees, Seniors and Downsizers in Naples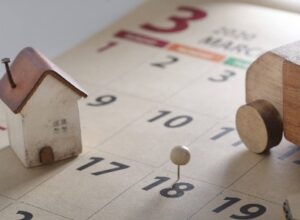 Most would agree that planning to downsize or facing a major downsizing move can leave you a little stressed out! Plenty of people are overwhelmed
Read More »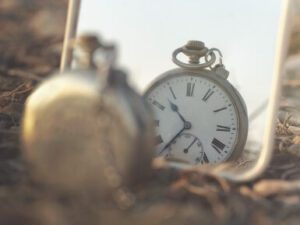 You may think there's no harm in waiting, but it can be a dangerous game! Productivity Consultant and Certified Professional Organizer Patti Howell gives us
Read More »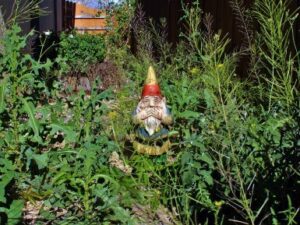 Senior Move Manager Kirsten Awe has helped hundreds of clients downsize their belongings and move into smaller homes.  Letting go of things is always one
Read More »
Naples is popular for a reason! Retirees and seniors from all over the world flock to the Florida Gulf Coast for gorgeous vistas, outdoor recreation and upscale amenities.
Old Naples
From antique cottages to new chateaus, Old Naples holds a wide range of fancy yet comfortable possibilities. This seashore neighborhood houses Naples Beach Hotel and Golf Club, where beachfront drinks at sunset are rivaled only by a Jack Nicklaus designed golf course. Those wishing to connect to Naples's history can visit Naples Historical Society at Palm Cottage, the city's oldest house. Summer evenings are made to be spent in Cambier Park, known for its Banyan trees and seasonal outdoor films. Watch The Naples Players perform shows at Sugden Community Theater or shop boutiques on 5th Avenue. Have a free weekend? Explore local fare at Tin City, a renovated fishing village on the Gordon River used as a local shopping venue. 
Pelican Bay
Retirees looking for a pristine continued care retirement facility should look no further than Pelican Bay, where social vibrancy and activities abound. The Pelican Bay condos at Marbella or Glenview are known for active tennis communities and a constant flow of excellent wines. Club Pelican Bay offers a golf course with some of Naples's most beautiful holes, and an extensive dinner menu. Prepare to dive into Florida's natural beauty at Clam Pass Beach Park, where dozens of acres of coastal habitat are accompanied by a walkable boardwalk and idyllic beach. And Pelican Bay's restaurant scene has something for everyone. At Marker 36 you'll find poached shrimp with an ocean view, and at The Catch of the Pelican there's freshly caught and locally sourced seafood. 


Pine Ridge
Set back from the busyness of the shore, Pine Ridge is a small residential area that's perfect for anyone looking to downsize in a quiet community. Though Pine Ridge is largely residential, nearby excursions provide various opportunities for diversion. Spend a day among the plants and animals of  Naples Zoo at Caribbean Gardens, or travel out to Lovers Key State Park, where you can boat, fish, or hunt for shells. In nearby Bayfront, visit the annual Naples Craft Beer Fest for a taste of local brews. When the grandkids come to stay, you won't want to miss the Golisano Children's Museum of Naples, where kids can have hands-on experiences with the swampy environs of the everglades. Whether it's unwinding with a round of golf , or accessing the Cocohatchee River at Delnor Wiggins Pass State Park, you'll never find a dull moment in Pine Ridge. 
Park Shore
Retirees wanting to plug into a community of young-at-heart sea lovers should consider Park Shore as the spot to finally get that new boat out on the water. Whether it's a mid-rise condo with a view of the Venetian Bay or a place in the Life Plan community at Moorings Park, there's a place for your next move in Park Shore. Wander the Village Shops on Venetian Bay for your new favorite boutique, and stop for a French treat at Le Petite Cafe. For the top-notch birdwatching on restored wetlands, meander the wooden boardwalks of Freedom Park. For the best local eats, don't miss the lobster at Hogfish Harry's Restaurant and Bar and Sunday Brunch at the Waterfront Grille. To gather know-how of local secrets, visit the USS Nemo Restaurant, where the staff share Park Shore's insider tips. 
Port Royal
Because Port Royal is filled with small inlets, you'll have no trouble finding the perfect waterfront luxury home or condominium there for your next chapter of life. Port Royal offers endless chances to reinvigorate yourself and make new memories, like a romantic sunset dinner tour on the Naples Princess Dinner Cruise. Or, visit Gordon's Pass, a secluded inlet perfect for boating, fishing, and suntanning. Just south of downtown, Port Royal provides easy access to some of Naples' best restaurants. Sea Salt is the ideal spot for global cuisine and comfy al fresco seating, and Campiello satisfies the craving for Italian wines and eats. Garden enthusiasts can also travel to the Naples Botanical Garden, where you can enjoy coffee and a relaxing stroll among the prized tropical botany of Florida. 
Bonita Springs
The animal lovers, environmentalists, and curious learners flock to the very best nature that the Everglades has to offer in Bonita Springs. Further south and a bit secluded, Bonita Springs offers a more quaint feel than the rest of Naples. Itching to get your toes wet? Explore the meandering coastal inlets by way of kayak or canoe on the Great Calusa Blueway paddling trail, which boasts over 190 miles of marked trails. Learn about the protection of Florida's beloved wildlife habitats at the Conservancy of Southwest Florida Nature Center, or see the birds and reptiles in action at the Everglades Wonder Gardens. Stroll the sandy dunes at Bonita Beach Park, or shop on the Promenade at Bonita Bay. For a fruity seaside cocktail, visit Coconut Jack's. To try a legendary lobster risotto, don't miss Wyld's Cafe.
Get in Touch. We can help you find verified senior move professionals for Naples, Bonita Springs, Sanibel, Marco Island and Estero.
It pays to hire experienced professionals to guide and support you through your move.