Not very long ago, someone needing estate sale help would instinctively call a full service estate sale company.  A good old-fashioned in-home estate sale used to be the best way to downsize and empty a house full of stuff. You could liquidate a lifetime of personal possessions over a single weekend. You could even pocket a tidy profit in the process! However, changes in the market and the marketplace are challenging this model.
The traditional estate sale model is changing.
Developments over the past decade have created fundamental shifts in the market for traditional estate-sale wares.  The methods by which they are sold have changed as well. 
The global pandemic has created an additional need for innovation and creativity. Many estate or liquidation businesses are adapting to this changing landscape.  
There are many obstacles and new competitors.  If you need estate sale help, take the time to understand the dynamics around the re-sale market in your area.  It's probably changed since the last time you looked.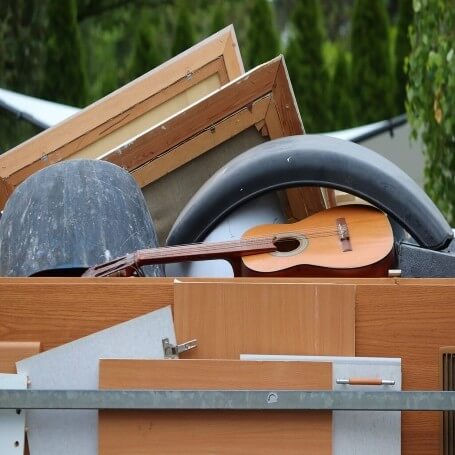 The Market for Second-Hand Goods Has Changed.
There is a glut of content in the second-hand market.
The biggest change in the estate sale business is the unavoidable fact that the bottom has dropped out of the market for pre-owned goods. Household furnishings, art, collections and housewares have flooded the market. As a result, there is too much supply and not enough demand.
On the internet, countless pricing guides, collector sites, and hopeful auction minimums harken to an earlier time when things were worth more.  Now, a prevalent, if somewhat hurtful message now prevails.  "No one wants your stuff!"  But why?  Many factors are at work, but the main drivers are tied to generational differences.
Boomers, Gen Xers and the Millenials have diffferent relationships with "stuff".
Baby Boomers (born between 1944 and 1964), are the original collectors. This generation has a relationship with their stuff that is rooted in tradition, memory, and customs. As Boomers started turning 65 in 2011, they began flooding the secondary market. For instance,  all manner of brown furniture, precious collections, china, silver, glassware, books and household items are plentiful. Many of the boomers are stewards of their extended family's estates as well, adding to the glut of content available to sell.
But who wants to buy it?  Gen Xers, (born between 1965-1979) may share some of their parents' attachment to "stuff", but they have plenty of it already. While they may dutifully store Grandma's china in a linen closet, they enjoy shopping for their own housewares.  They may also  be attracted to more contemporary brands that are easier to care for.  As this generation empties their nests, they often look toward downsizing their own homes.  They want to live a more carefree lifestyle with newer furnishings.
Millenials (born between1980 to 1994) have driven the focus completely away from traditional home furnishings, formal housewares and collections.  Much has been written about their preferences.  They want to live in smaller spaces and marry later in life (without registering for china!).  They move often, travel light, and value experiences over belongings.  The need to own something forever is simply not part of their experience.  Therefore, they want to choose their own belongings.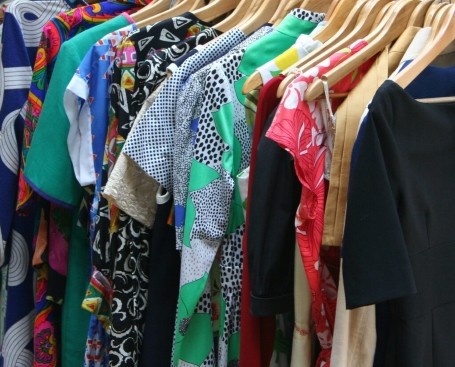 There are some exceptions.
All may not be lost: recent trends in online-resale sites indicate a renewed interest in recycling, upcyling and re-using second hand goods.  This trend is generally focused on certain vintage aesthetics.  Mid-century furniture and wares and more current designer clothing and accessories are popular now.   
Estate closeouts in most markets struggle to find buyers for the growing volume of common household goods that become available on a daily basis.  
The Marketplace Has Changed As Well
Everything is online now.
As buyers for pre-owned furnishings and housewares have diminished, the marketplace itself has expanded.  The Washington Post estimates that the online resale market is expected to triple in the next three years.  Shoppers have more options than ever before.  Ebay, Next Door, Craigslist, and more specialized sites like Poshmark, Threadup, and the Real Real have created new ways for sellers and shoppers to connect online. 
The popularity of these online marketplaces has created a comfort level with online commerce that crosses generational lines.  It has also created a readily available "price-checking" feature that emboldens bargain shoppers and resellers.  As a result, the typical estate sale shopper is savvier and more professional than ever before. 
Many estate dealers had already moved toward online support for their sales over the past several years.  Some newcomers had already embraced an all-online approach to estate closeouts.  Now, social distancing and public health concerns due to Covid 19 have put an enormous kink in the traditional in-home estate sale model for people who need estate sale help.
The State of the Estate Sale Summer 2021
Online auctions are becoming much more prevalent.
Dramatic changes in the both the market and the marketplace create space for innovations that challenge the traditional Estate Sale model. If you need estate sale help, it pays to do a little research on all of the available options.
Enter the online auction and estate liquidation services that are growing in popularity across the country.   As opposed to an in-person sale, most of these services send an advance crew to the property to group items into lots and photograph them.  An online auction is conducted over the course of a few weeks. At the end, the service staffs a pickup day where buyers come to retrieve the stuff they bought online. 
Online auctions advertise the benefit of 1) selling almost everything in the house, and 2) making less work for the client.  This system can be quite efficient and successful for the right client.  But, those with higher-end items may not recognize the full market value.  Most auctions start everything at a dollar, and there are typically no skilled appraisers involved in the sorting or valuation process.  Critics also point out that without proper advertising, online auctions may not gain enough traction to push items up to fair market value.
Some in-person estate sellers are hanging on for now.
Traditional estate sale professionals are still quite busy in the marketplace. They tout their ability to value and price items effectively and to reach more qualified buyers. 
However, the Covid 19 pandemic has threatened the popularity and viability of the in-home estate sale.  Some companies are making adjustments and continuing to offer in-person sales with safety measures in place. Many sellers are also experimenting with either full- or partial- online options, with good results.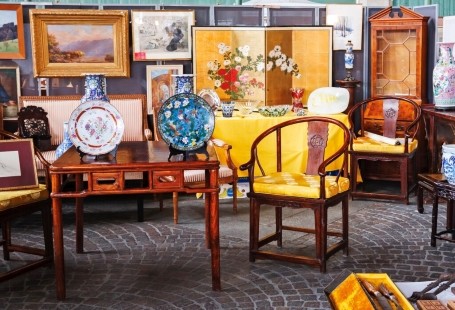 One popular auction house in the Falls Church Virginia area transitioned all its estate sales to an online format in March 2020.  They say the platform is working so well that they plan to continue with that model for the foreseeable future.  We're told that in the past, traditional estate sales could close with as much as 50% of the items unsold.  Recent online auctions, however, have sold almost every item on offer. 
Our Advice for Downsizing and Estate Clear Outs
There may be more options than you think.
If you need estate sale help, it pays to shop around. While calling for an estate sale once may have been the obvious and rational way to empty an entire house and recoup your investments in the contents of your home, that's no longer the case.  In many situations today, the sale or auction is now seen as a way to mitigate the expense of moving unwanted items from your home. 
Our advice?  Take the time to carefully evaluate all of the options available in your area, and determine the services, or more likely a combination of services, that will produce the best outcome in terms of effort and expense.
At Simply Downsized, our Washington DC-based downsizing affiliate, we take a thorough look at our clients' belongings and have a detailed discussion about budget, timeline and other circumstances before we make recommendations about downsizing or whole-home clear outs.  Then, we pair our clients with the exact services they need, when they need them.
Talk to a local professional downsizing specialist first.
The various options all have benefits and drawbacks, and the companies themselves have their own requirements or minimums to consider. A qualified move manager or professional organizer will ask the right questions and can help you weigh the options. 
Commission fees, packing and transport expenses, and the likely cost of removing unsold or unsellable items from your home must all be considered to determine the ideal solution for your particular situation.
The good news is that we know professionals in your area who can save you time and energy.  We'll also help you get the most possible money for your stuff, and clear out your home completely. Get in touch today to learn more about our national collective of home transition specialists.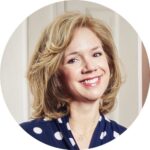 Anna Novak is a Senior Move Manager, a Downsizing Specialist and the driving force behind HomeTransitionPros.com.  Anna offers Downsizers support, resources and tools do everything they can manage themselves, and provides introductions to trusted professionals for everything else.