Downsizing, Senior Moves, Estate Services, Home Transitions
DOWNSIZING AND SENIOR REAL ESTATE SOLUTIONS
Senior Moves, Decluttering & Downsizing, Estate Clearouts
Residents of Fresno CA and the surrounding area know to call Marti Cook and Goldenway Home Solutions for all things downsizing, including experienced real estate and senior move help in the San Joaquin Valley. 
Marti is well-known locally for being "well-organized with great attention to detail". Her methodical approach and friendly demeanor helps to "take the stress out of downsizing", taking the burden off of her clients' shoulders. See for yourself why she's been described as "a senior citizen's dream realtor", by giving her a call today!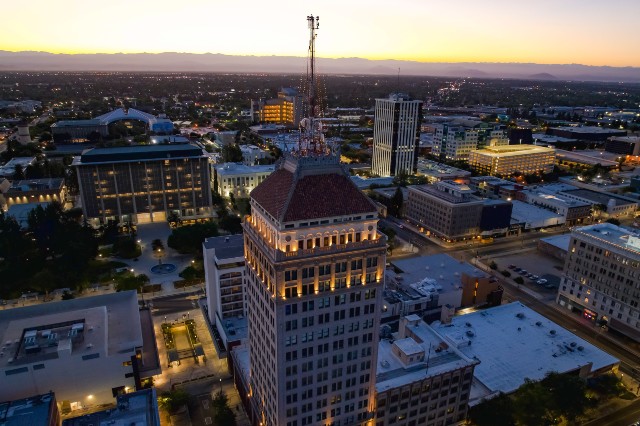 Downsizing Help in Fresno CA
Are you looking for Fresno CA downsizing help? Look no further than Marti Cook with Goldenway Home Solutions. Marti founded her company in 2017, and has been helping people navigate home transitions ever since. Whether you need help downsizing to a smaller home, clearing an estate of a loved one, or transitioning a parent to assisted living, Marti has the expertise and caring touch to get the job done right. As a real estate professional, she can even handle the selling of your home, going above and beyond by providing a cash offer for your property (as-is!) so you are free to focus on the other aspects of your move.  
Marti's compassion, can-do attitude, and specialized skills are complemented by  designations as a Seniors Real Estate Specialist (SRES) and member of the National Association of Senior and Specialty Move Managers (NASMM). No matter how simple or complex your project may be, the Goldenway Home Solutions team has the know-how to handle projects of all sizes. With Marti's stress-free approach and years of experience, you can relax knowing you're in good hands. Marti's team of pros is qualified to help with a variety of move management, estate, real estate, and senior services including:
Marti's past clients can't help but sing her praises. She is known for being "an outstanding expert", with the ability to make "a monumental task simple and smooth". She's been described as "an answer to a prayer" and "the ultimate honest professional". Call Marti for a free consultation, and see for yourself why clients "couldn't be happier!".
NEW & INTERESTING IN SENIOR DOWNSIZING
Get the latest advice from the pros.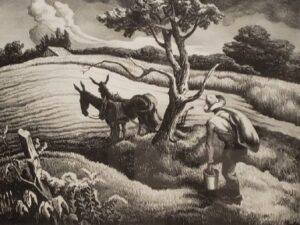 Thomas Hart Benton, "Approaching Storm", 1938 Are you lucky enough to own some vintage prints? A precious few know that Thomas Hart Benton (American, 1889-1975)
Read More »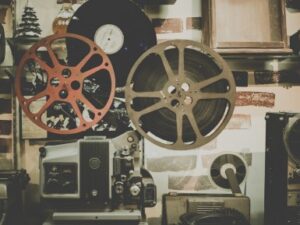 Steps for Preserving Family History We all have those boxes of "things" in our attics, storage units, and basements. Boxes that are nearly as ancient
Read More »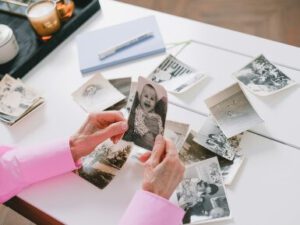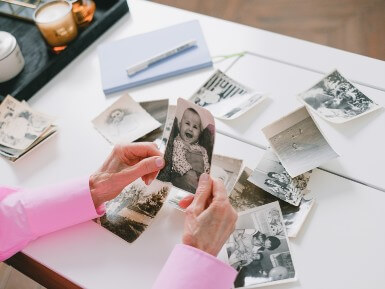 Everybody has them: those boxes of loose photos that you've devotedly moved time and again to each new home, promising yourself that someday you'll put
Read More »
For Retirees, Seniors and Downsizers in Fresno CA and the San Joaquin Valley
SOME OF OUR FAVORITE PLACES IN FRESNO CA
Whether you're moving to the San Joaquin Valley or just downsizing your current home, there's something for everyone in Fresno CA.
Why Retirees, Seniors and Downsizers Love the Fresno CA Area
Known for its agricultural heritage and affordable cost of living, Fresno CA and the surrounding San Joaquin Valley are an attractive option for seniors on a budget. As a larger city, Fresno offers a mix of urban amenities, cultural attractions, and diverse neighborhoods, making it a perfect destination for retirees. Easy access to Saint Agnes Medical Center, an excellent option for local healthcare, sweetens the deal. And if you happen to enjoy golf, there are plenty of renowned courses and clubs to choose from, with local favorites including Copper River Country Club, San Joaquin Country Club, and Fort Washington Country Club, each offering a private country club experience complete with a range of world-class amenities. 
Head below to explore Forestiere Underground Gardens, a unique attraction featuring a network of underground tunnels and gardens. Spend a leisurely afternoon at Woodward Park, a greenspace with gardens, walking trails, and a lake for boating and picnicking. If you're in town during February or March, you won't want to miss Fresno County Blossom Trail, a picturesque drive that comes to life each Spring with sprays of wildflowers and blooming fruit trees. Outdoor enthusiasts will appreciate being just a couple hours from one of the most picturesque areas in the continental United States, Yosemite National Park.
Take a walk on the wild side at Fresno Chaffee Zoo, a family-friendly attraction with a variety of animals and interactive exhibits. Find your next adventure at Tower District, a cultural hub known for its historic theaters, live entertainment, and vibrant nightlife. Explore a world of culture through visual art at Fresno Art Museum, featuring a large collection of works by local and regional artists plus global exhibits.
Drop in to Phoenician Garden Mediterranean Bar and Grill for a delightful menu of  seafood, pasta, and sandwiches paired with sommelier-selected wines. Enjoy rustic wood fired pizzas at The Annex Kitchen, known for using seasonal fresh local produce. Meet friends for a refreshing dinner at Pismo's Coastal Grill, offering American seafood with an open air feel. 
Clovis
 A neighboring city to Fresno, Clovis has a strong sense of community and a blend of historic charm and modern conveniences. Venture out during Friday Nights Farmers Market for local produce, live music, and a variety of food vendors. Don't miss the assortment of annual festivals that bring the community together, including Big Hat Days, Clovis Fest, and the Clovis Rodeo.
Visit Old Town Clovis for the best local boutiques and antique shops, museums, dining options, and art galleries. If department stores and movie theaters are more your style, Sierra Vista Mall is another great option for shopping and entertainment. Grab your bike or your running shoes and hit the ample hiking, biking, and running trails surrounding the city. Visit Clovis Botanical Garden to explore 3 acres of drought-resistant gardens designed to promote water conservation.
There's something for every palate at The Craft House, serving upscale American food with a wide menu including tacos, sandwiches, burgers, and more. Seasonal Italian-American food and a large selection of wine can be found at Trelio. Outdoor seating, pub grub, and craft beers are offered at The Mad Duck. 
Kingsburg
 A small town with a distinct Scandinavian influence, Kingsburg offers a close-knit community and a slower pace of life. Immerse yourself in Swedish culture at Swedish Village, a unique attraction featuring Scandinavian architecture, shops, and events such as the annual, can't-miss Kingsburg Swedish Festival.
Visit Kingsburg Historical Park to see a collection of historic buildings and artifacts showcasing the town's heritage. Venture out to Ramos Torres Winery to taste award-winning wines made with locally grown grapes. Visit the Sun-Maid Market, where you can find a variety of gifts made with California sunshine. 
Dine in style at Fugazzis, offering Italian dishes served with a California twist. Craft cocktails and brews can be found at Roadhouse. Homestyle American comfort foods and all day breakfast are staples at Kady's Kitchen. 
Sunnyside
Offering a mix of residential and recreational spaces, Sunnyside provides a balance between convenience and nature. Known as one of the best places to live in California, this quaint locale offers incredible beachfront views of Lake Tahoe as well as trademark Californian hospitality for visitors and a great sense of community for residents.
A popular destination for golf tournaments and special events throughout the year, Sunnyside Country Club offers some of the best recreational amenities in town, especially for golf-enthusiasts. With spectacular scenic surroundings, getting out in nature is a priority for many residents, and the plethora of biking and hiking trails throughout the area makes it easy to get out and play. Enjoy fresh local produce accompanied with a taste of the Wild West at Simonian Farms Old Town, with their museum featuring antiques from 1840-1950, plus an old fashioned country store. 
Diner style home-cooked meals can be enjoyed at Sunnyside Diner, known for their family-friendly atmosphere. Italian classics in a cozy setting can be found at Di Cicco's. A local favorite going on 4 decades, Sunnyside Delicatessen offers live music on Fridays and so much more than just cold sandwiches!
Tesoro Viejo
A master-planned community that emphasizes sustainability, outdoor activities, and a sense of belonging, Tesoro Viejo is a perfect place to retire for seniors with a sense of adventure. Conveniently located just minutes north of Fresno at the base of Little Table Mountain, this community boasts a resort-style clubhouse, beautiful green spaces, over 14 miles of trails, and scenic views of the Sierra Mountains.
Grab a pole and head out for a day of fishing at Beaver Pond. Take a stroll through Hillside Park, complete with walking trails, picnic areas, and views of the surrounding area. Be sure to check out Ranch House, a community center with events, fitness facilities, and gathering spaces. 
Get your caffeine fix, plus breakfast, lunch, and weekend dinner offerings at Axis Coffee Bar + Eatery. Enjoy large portions of Chinese favorites at Lee Kitchen. Cozy home-cooked meals for breakfast, lunch, and dinner can be found at Rancho's Liberty Cafe.
Get in Touch. You can rely on us for senior move help in Fresno CA.
Fresno CA locals know to call Marti Cook and Goldenway Home Solutions for anything related to senior moves, downsizing, and estate liquidation in the Fresno CA area.  Call Marti first for full-service home transitions.
Marti Cook DRE# 01429783  is a Broker Associate with Rise Realty DRE# 01957687