Downsizing, Senior Real Estate, Home Transitions
Detroit Michigan Downsizing Help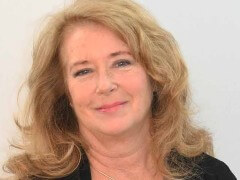 Debra Scheck
Realtor, Downsizing Specialist
hoatzinplume@gmail.com
Direct: 248-410-0650
"I can help guide you through your home transition from start to finish. Call me any time for a free consultation."
Senior HOUSING SPECIALIST
Debra Scheck is known for her thoughtful, organized, and thorough approach to home transitions.  Debra brings 35 years of experience as a licensed clinical social worker to her work with families and individuals who are approaching a complex transition. We encourage anyone looking for downsizing help in Detroit Michigan to call Debra first.
Debra works with the best in the business, always looking for the most reliable resources for her clients.  Debra's excellent communication skills and her focus on deliberate decision-making and full-service home transitions make her a top choice for downsizing help in Detroit Michigan.
Debra enjoys working with empty nesters, retirees, and snowbirds throughout the greater Detroit area.
Debra Scheck's qualifications include:
Senior Real Estate Specialist

Sellers Representative Specialist


Certified Clinical Social Worker

Military Relocation Specialist
Debra's clients rave about her ability to provide an "easy, low-stress transition"  and "effectively market, show and close a deal"!  If you or someone you know could use competent, professional service or downsizing help in Detroit Michigan, call Debra first.
Downsizing Help in Detroit Michigan
Downsizing, Estate Sales & Auctions
Preparing to Move to a 55+ Community
Real Estate Search and Sale
Are you looking for downsizing help in Detroit Michigan? Debra Scheck is a true professional who specializes in helping people navigate complex decisions and projects.  
When you're ready to make a move, Debra Scheck is a one-stop solution for helping people downsize, relocate, and enjoy a low-stress experience when buying or selling real estate.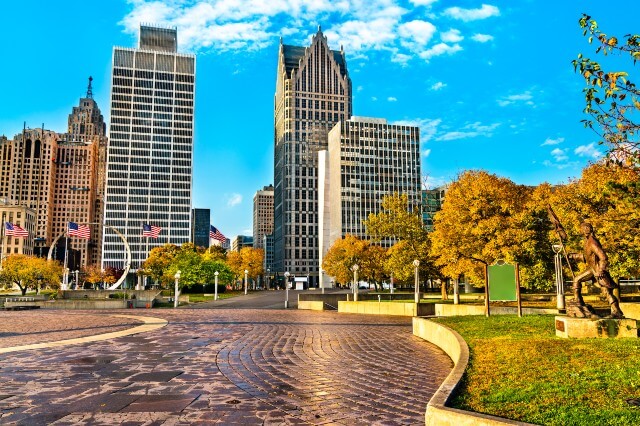 NEW & INTERESTING IN SENIOR DOWNSIZING
Get the latest advice from the pros.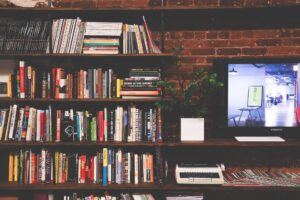 If you're paying for a long-distance move, you'll want to be sure you don't waste money moving. Once you factor in the distance of your
Read More »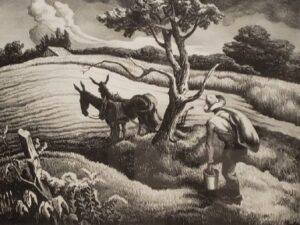 Thomas Hart Benton, "Approaching Storm", 1938 Are you lucky enough to own some vintage prints? A precious few know that Thomas Hart Benton (American, 1889-1975)
Read More »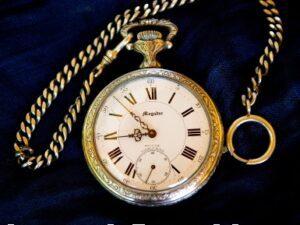 Pocket Watches A pocket watch on a chain was a must-have accessory for hundreds of years. The use of pocket watches dates all the way
Read More »
LOCAL RESOURCES IN DETROIT MICHIGAN
Places We Love the Metro Detroit
Whether you're looking for urban lifestyle or suburban tranquility, there's a place for everyone in the Tri-County Area of Michigan.
METRO DETROIT
Detroit is a beautiful city in Northern Michigan near Lake Erie. The Detroit Zoo is a popular landmark for families to see animals right in the center of the city. Detroit Institute of the Arts is one of the largest art collections in the United States and is free of admission. Nearby Mackinac Island is a popular vacation destination for summer travelers. Detroit has a strong hospital system and the neighboring towns have lots to offer for downsizers and seniors. The Spirit of Detroit landmark is a 60-ton marble statue in the center of town. Detroit is also famous as the birthplace of Motown Records, making it a city filled with legendary music and art enjoyable for all ages.
BIRMINGHAM
Birmingham is perfect for those who enjoy an urban landscape with a small-town feel. Spend your Sunday mornings at the Birmingham Farmer's Market for fresh fruit and vegetables. Stroll through The Shopping District, a retail hub with over 300 stores to shop in. Enjoy two golf courses with nine holes each, that offer affordable lessons for those looking to learn. Eat at Toast, a downtown restaurant serving up a unique menu in a cozy lounge with live music and killer huevos rancheros near the Rogue River.
FARMINGTON HILLS
Seniors and downsizers alike enjoy Farmington Hills for the proximity to city life coupled with the opportunity to experience Michigan's natural beauty. A town favorite, Marvin's Marvelous Mechanical Museum is a free arcade for families to play vintage games and have a bite. Heritage Park is a year-round park with a splash pad for kids in the summer and cross-country skiing in the winter. Franklin Cider Mill offers fresh doughnuts and cider, perfect for the picturesque fall weather. At Cornbread Restaurant & Bar, enjoy delicious comfort food and their famous mac and cheese.
HOLLY
Holly attracts nature lovers from all across the world with their four seasons of activities to enjoy. Indulge in Sunday brunch or afternoon tea at the historic Holly Hotel. Visit Mt. Holly Ski and Snowboard Resort to participate in affordable snow sports or relax in the lodge. Spend your summers at Seven Lakes State Park for camping, boating, and hiking with miles of trails to explore. Eat a delicious meal at Blackthorn Pub, which offers Irish-style bites and live music in a homely environment.
LAKE ORION
Lake Orion is a small town full of history just 45 minutes north of Detroit. Make use of the 493 acres of Lake Orion on which the town was founded. Visit Anita's Kitchen for healthy bites such as their popular chicken feta fattoush and a short walk to Top Golf for a night of family fun. The Orion Art Center hosts many big events such as the Flower & Art Fair and Dragon on the Lake with live music and local vendors each year.
LIVONIA
Livonia is located in Metro Detroit with historic homes and great restaurants. The Livonia Hockey Association offers a large amateur hockey league to watch. St. Mary Mercy Hospital provides well-regarded medical care in very close proximity. Rosedale Gardens Historic District is filled with beautiful Pre-World War II homes to view and live in. Fleming's Prime Steakhouse & Wine Bar is a popular restaurant with miso-glazed seabass and their filet mignon.
PLYMOUTH
Plymouth is a charming town 15 miles east of the University of Michigan where you can see football games, visit bars, and relax on the campus quad. Maybury State Park provides paved trails, horseback riding, and mountain bike trails. Oasis Golf Center has heated indoor & outdoor practice facilities to improve your swing. Cantoro Italian Market has a popular risotto con gamberi (shrimp risotto) and a large Italian store where you can stock your kitchen with authentic Italian groceries.
NORTHVILLE
Northville is a lovely city with shopping, a business district, parks, and many restaurants. Three Cedars Farm offers fall favorites such as hayrides, corn mazes, and refreshing apple cider slushies. The Tipping Point Theatre produces classic plays, musicals and brings in Broadway touring productions. Deadwood Bar & Grill is an Adirondack-style eatery with heated igloos in the winter and baked-to-order cookies every day of the week.
ROMEO
Romeo is a small town with lots of outdoor activities for the whole family. Westview Orchards and Winery has hay-rides, corn mazes, shopping, fruit picking, wine, and fresh apple cider. Wolcott Mill Metropark offers scenic trails and river views to hike and relax in all four seasons. Thee Office Pub & Cookery is known for its clam chowder and thick, juicy burgers right in the center of town.
ROCHESTER/ROCHESTER HILLS
Rochester/Rochester Hills is the perfect blend of historical and trendy, making it a desirable neighborhood for seniors and downsizers. Meadowbrook Theatre is a professional company presenting classic & original works. A national historic landmark, Meadow Brook Hall is a historic house museum, cultural center, and event venue. Downtown Rochester has a lively shopping district with restaurants and bars to enjoy. Visit the Rochester Brunch House for avocado toast and fresh fruit along with the classics every day of the week.
Are you looking for support in the Tri-County Area? Get in Touch. You can rely on our verified downsizing professionals in Detroit Metro and the Suburbs of Detroit MI.
Get in touch with Debra Scheck to get started on your downsizing project, senior move, or home transition today.
Debra Scheck is a Realtor® licensed in Michigan. Brokerage Services are provided by Real Estate One – Clarkston.  31 S. Main St, Clarkston, MI 48346.  Real Estate One Office: 248-625-0200.