Downsizing, Senior Moves, Estate Services, Home Transitions
Cincinnati OH Downsizing Help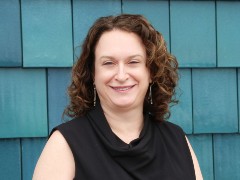 Call today for a complimentary in-home consultation!
NASMM@Home Specialist
Full-Service Move Management
Are you looking for downsizing help in the Cincinnati OH area? Make On Cue Organizing your first (and last!) call. Amy Lewis and her team of trusted professionals are here "right on cue" to help you thrive in your next stage of life. Amy's years of experience in an outpatient physical therapy clinic made her realize how overwhelmed most people are about life transitions, aging, and our "stuff". With a goal to be a calming, caring guide through even the toughest transitions, On Cue offers full-service downsizing, aging-in-place, and move management help.
On Cue Organizing's qualified team offers a slew of downsizing, moving, and aging-in-place services, including:
Clients are thrilled with Amy and her team. Testimonials such as "We couldn't have done this without you", and "Thank you for your comforting presence" paint On Cue Organizing as an invaluable part of the process. One client even said that Amy's services and incredible sense of respect and care helped her to "be at peace" after losing her mother. Call On Cue Organizing today to start your downsizing journey!
SENIOR MOVE MANAGEMENT
AGING-IN-PLACE
Senior Moves, Decluttering & Downsizing, Estate Clearouts
On Cue Organizing is a member of the National Association of Senior and Specialty Move Managers (NASMM), and Amy is further qualified as a NASMM@Home Specialist. This designation allows Amy to help clients improve their current home by increasing functionality and eliminating hazards, setting them up for safe aging-in-place. Amy is also a member of The Keys Guild, a network of auction houses, dealers, and experts that can help clients evaluate and determine the best method for selling any collectable items.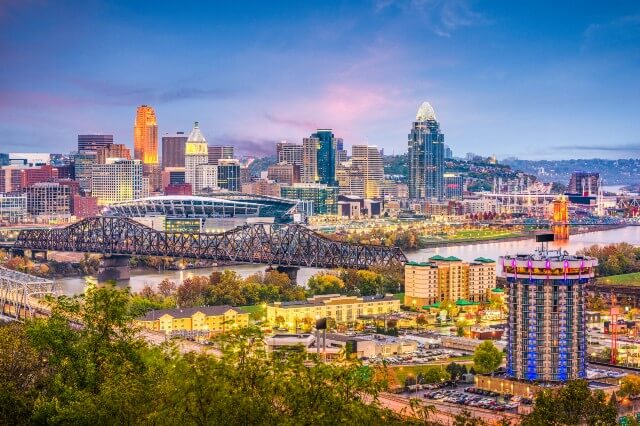 NEW & INTERESTING IN SENIOR DOWNSIZING
Get the latest advice from the pros.
Popular Books for Downsizers Inspiration and practical advice from the pros. When you are undertaking a home transition, you can use all of the advice
Read More »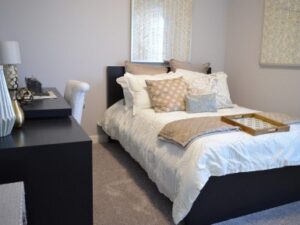 Do you Love Hosting Houseguests? It's surprising how often downsizers tell us that letting go of the guest room is one of the biggest reasons
Read More »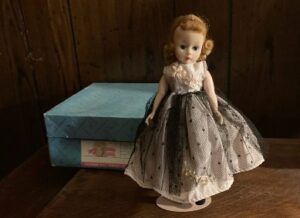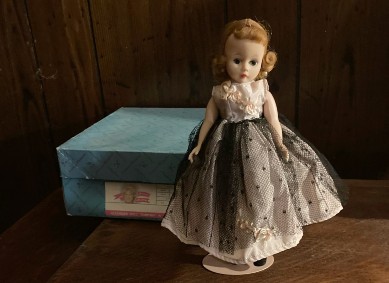 What's it Worth: Madame Alexander Dolls Do you or someone you love have Madame Alexander dolls?  Whether you are a doll collector or have treasured
Read More »
For Retirees, Seniors and Downsizers in the Cincinnati OH area
SOME OF OUR FAVORITE PLACES IN CINCINNATI OH
Whether you're moving to the Midwest or just downsizing your current home, there's something for everyone in Cincinnati
Why Retirees, Seniors and Downsizers Love the Cincinnati OH Area
A vibrant city in the heart of the Midwest, Cincinnati OH offers a rich history, diverse culture, and plenty of attractions that appeal to all ages. Its unique blend of arts, sports, and recreation opportunities means this locale has something for every interest. Thanks to a long-lived German heritage, the city has over 80 breweries in the region, as well as a vibrant food scene with diverse culinary options. Overall, Cincinnati is attractive as both a vacation destination or a place to call home thanks to its welcoming community, low cost of living, and high quality of life.
If you prefer to spend your time outdoors, the city's parklands spanning over 5000 acres are sure to delight. A local favorite, Smale Riverfront Park, features scenic views of the Ohio River and Downtown Cincinnati, a carousel for the kids, and an oversized chess board. Hikers and bikers will appreciate Mount Airy Forest, the largest park in Cincinnati with miles of trails throughout its 1500 acres. Take a day to explore the Newport Aquarium, or spend a night enjoying an outdoor concert at the Riverbend Music Center.
Cincinnati puts the 'art' in 'heart', rich with attractions such as The Contemporary Art Museum, Taft Museum, and over 250 public art murals throughout the city. The community is also a huge supporter of performing arts, home to Cincinnati Ballet, Cincinnati Opera, and Cincinnati Symphony Orchestra. Additionally, you'll find The Cincinnati Black Music Walk of Fame here, an outdoor interactive park that celebrates the contributions of the city's African American musicians.
Dive into the history of the area at Cincinnati Museum Center, home to Cincinnati History Museum, Museum of Natural History & Science, and Duke Energy Children's Museum. Be sure to take time to explore the specialty museums the city has to offer, as well, including The National Underground Railroad Freedom Center, The American Sign Museum, The Cincinnati Fire Museum and The Cincinnati Observatory.
If sports are your thing, Cincinnati has you covered with professional teams including the Cincinnati Reds MLB team, The Bengals NFL team, FC Cincinnati MLS team and Cincinnati Cyclones, ECHL hockey. The oldest tennis tournament in the city, The Western & Southern Open, is held annually here as well. There is no shortage of world-class golf courses here, including the Jack Nicklaus masterpiece, Muirfield Village Golf Club.
Over-the-Rhine and Clifton
Over-the-Rhine, Cincinnati's historic and vibrant neighborhood, is renowned for its stunning collection of 19th-century architecture, making it a must-visit destination for history buffs. It features a thriving arts scene, including the Ensemble Theatre, Cincinnati Shakespeare Company and Know Theatre, which host high-quality performances year-round. Music lovers are drawn to the area, with iconic Music Hall and Washington Park frequently hosting various concerts and events. Wondering where you can get your biscuit fix and sip a whiskey at the same time? Look no further than Boomtown Biscuits and Whiskey! The neighborhood is a foodie paradise, boasting an array of exceptional restaurants and Findlay Market, one of the oldest continuously operated public markets in the U.S. You can tour the underground storage caverns and enjoy a pint at newly revitalized Taft's Ale House, Christian Moerlein, or Rhinegeist breweries. Just up the hill, the whole family will be thrilled by the Cincinnati Zoo and Botanical Garden, one of the oldest zoos in the country and home to the famous hippo, Fiona.
The Village of Indian Hill and Terrace Park area
Though technically a city, Indian Hill's quiet residential atmosphere gives those in this Cincinnati suburb a sense of tight-knit community and easy living. Whether by horse or by foot, explore the natural beauty of Ohio with ease. For equine-lovers, the Bridle Trails of the Indian Hill Equestrian Club offers over 70 miles of well-maintained paths across the Green Areas land. Hikers flock to Red Bird Hollow, a popular trailhead leading to waterfalls, ponds, and fields. For bird walks and bass fishing, head to the beautifully restored lakes at Grand Valley, walk among the flowers and explore Stanley Rowe Arboretum, or let your dogs run free at Rheinstrom Park. The Birch in Terrace Park is your one-stop-shop for craft salads, beers, and wine by the glass.
Mount Adams
Known equally for its art and its natural splendor, historic Mount Adams holds treasures like gorgeous Ohio River views, bright autumn leaves, and endless attractions to fill your downsizer days. In scenic Eden Park, you'll find a diverse art collection at the famous Cincinnati Art Museum, as well as the seasonal Butterfly Show among thousands of plant species at the Krohn Conservatory. `While you're there, you can catch a contemporary production, or take acting classes at the newly renovated Tony Award winning Playhouse in the Park. At the City View Tavern, you can treat yourself to a Bloody Mary with a stunning skyline view.
Mariemont
Walkable and full of character, Mariemont is the perfect village for any retiree in search of comfort and convenience with all the perks of an active city center. Looking to pick up a new skill in your next chapter? Check out Art at the Barn, an art instruction and exhibit space run by The Women's Art Club of Cincinnati. Every Sunday you can journey to the Farmers Market, where local vendors sell fresh fare and retail. Those in search of a new community should join Marielders, a senior center dedicated to life enrichment through engaging activities and fellowship., or take the dogs and grandkids to picnic by the ponds at Otto Armleder Memorial Park. With all the charm of an English village, Mariemont just might hold the peace you're searching for!
Madeira, Silverton, and Pleasant Ridge
Close to the city and growing each year, Madeira is one of Cincinnati's hidden gems. For acres of tennis courts and sports fields, you'll find the conveniently located McDonald Commons Park in the center of the village. Golf buffs can spend their days on the course at Kenwood Country Club, then finish their day as a sommelier during a wine tasting at Meier's Wine Cellars. Visit Madeira Cafe for pancakes, coffee, and the best goetta in town.  And brand new to Madeira in 2021 is Just Brew Coffee, where you can grab a delicious latte made from single-origin, small-batch roasts. For mouthwatering rotisserie, try Revolution Rotisserie, then discover the rotating beer selection at Nine Giant.
Montgomery, Loveland, and Milford
Once a mill town on the Montgomery Pike, Montgomery is known for its charming historic houses and unmatched hospitality. Perhaps the most beloved spots in town are the two Montgomery Inn locations. Rich with the ancestry of its namesake inn, this haven appeals to rib lovers and history buffs alike. Enjoy stunning grounds and gardens and learn a fascinating tale of perseverance at Château Laroche, also known as the Loveland Castle Museum. Explore historic downtown Loveland or stop at Fifty West Brewery, Little Miami Brewing or one of the many other taverns while riding on the Loveland Bike Trail. Check out The Governor for a heaping plate of delicious hand pies. Rent a boat, fish, or camp overnight at the sprawling Lake Isabella, which lies adjacent to Little Miami River. For ample green space and a chance to see cherry blossoms in the spring, don't miss the ponds and walking paths of Swaim Park.
Blue Ash and Sharonville
Just twenty minutes north of Cincinnati's downtown, Blue Ash offers a peaceful respite from city life with all the convenience of proximity to a city center. At Summit Park, 130 acres of green space offers endless festivities throughout the year, including the year-round opportunity to experience breathtaking views of Cincinnati from the Observation Tower. Walk on paved paths along a stone-studded stream in Sharon Woods, where you can also rent paddle boats and visit the museum. Ask anyone and they'll tell you not to miss Blue Ash Chili, a diner renowned for its Cincinnati-style chili or double-decker sandwiches.
Get in Touch. You can rely on us for senior move help in Cincinnati OH.
Get in touch with On Cue Organizing today for Cincinnati OH downsizing help, senior move management, or home organizing.