Downsizing, Senior Moves, Estate Services, Home Transitions
Senior Moves, Decluttering & Downsizing, Estate Clearouts
There is simply no one else to call for experienced, trustworthy support for a lifestyle transition in the Eastern Washington and North Idaho area.  If you're looking for Coeur d'Alene or  Spokane WA senior move help, be sure to call DeAnne Wilfong with Smooth Transitions of the Inland Northwest first.
DeAnne is a recognized expert in senior moves both locally and nationally, and the experienced team at Smooth Transitions is standing by to take your call.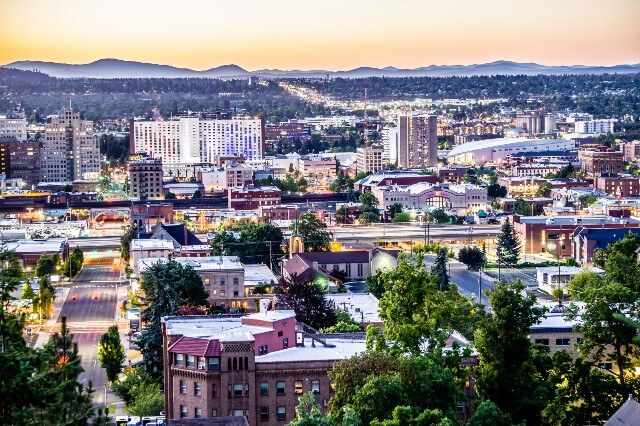 Spokane WA Senior Move Help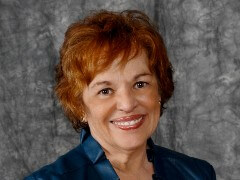 Get in touch today for a friendly, free consultation.
DeAnne and her husband Ralph are the driving force behind the most experienced and trusted resource for downsizing, relocating or estate dispersal.  As owners of Smooth Transitions of the Inland Northwest, DeAnne and Ralph lead a family owned and operated business that takes pride in the honesty of their staff and the quality of their professional, personalized service.  
DeAnne brings a wealth of experience and skills to her role: project management, real estate consulting, interior design, and professional business trainer.   Her dedication is evident in these prestigious certifications :
DeAnne and the Smooth Transitions team will make your home transition as stress-free as possible by offering services that are tailored to your specific needs. Count on Smooth Transitions to help with any aspect of your downsizing or senior move project, including: 
NEW & INTERESTING IN SENIOR MOVES AND DOWNSIZING
Get the latest advice from the pros.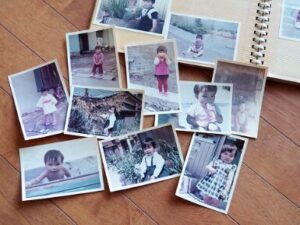 How to Prepare for Your First Visit with a Professional Photo Organizer For people who struggle with organizing their photos, hiring a professional photo organizer
Read More »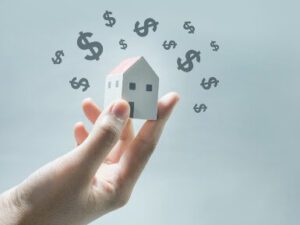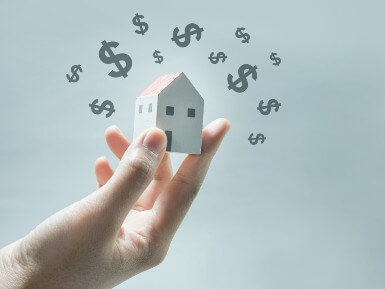 How To Finance a Retirement Home Are you thinking of purchasing a retirement home or moving to a continuing care community? There's a lot to
Read More »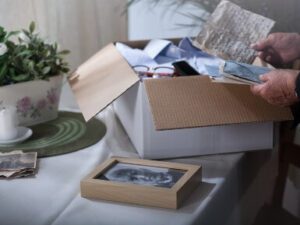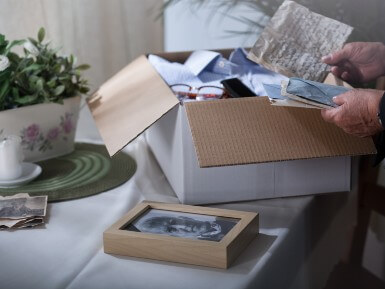 If you are asked to handle or clear out an estate of a loved one, the tasks and the stress add up quickly.   Many times,
Read More »
For Retirees, Seniors and Downsizers in Eastern Washington and Northern Idaho
SOME OF OUR FAVORITE PLACES IN SPOKANE WA
Whether you're moving to the Inland Northwest area or just downsizing your current home, there's something for everyone in Eastern Washington and North Idaho area.
Why Retirees, Seniors and Downsizers Love the Spokane Washington Area
Known as the "gateway of the American West", "Lilac City", and "Hooptown USA", Spokane Washington is a mid-sized city brimming with hospitality, innovation, and ambition. Residents enjoy the mix of big city amenities and small town atmosphere thanks to unique neighborhoods with a strong sense of community, a downtown thriving with local business, and picturesque natural surroundings.
As many cities in the Inland Northwest, Spokane has no shortage of outdoor activities to enjoy from fishing in one of the 76 lakes within an hour drive, to hiking the beautiful Mt. Spokane, or skiing at one of the five resorts surrounding the city. There are ample green spaces, such as Riverside State Park, just 9 miles outside of the city and offering hiking, biking, and horse trails, water sports, and camping opportunities.
Riverfront Park is a local favorite in the middle of downtown, surrounding the Upper Spokane Falls, the second largest urban waterfall in the country. Downtown also boasts a number of buildings on the National Historic Register, most notably The Fox Theater, a 1931 Art Deco gem that hosts Spokane Symphony. 
The arts are celebrated here in every form, from visual to performance, musical to culinary, and everything in between. An eclectic blend of regional history and art is exhibited at The Northwest Museum of Arts and Culture. City Hall is home to The Chase Gallery, featuring rotating exhibits by local artists. The annual BrrrZAAAR winter art market features all-local art, handmade goods, and live musical performances spread throughout three floors at River Park Square.
Spokane hosts a variety of events throughout the year, most notably Spokane Hoopfest, the world's largest basketball tournament. It is also home to the largest timed foot race in the world, Bloomsday. Other events include Lilac Fest and Artfest each spring, Pig Out in the Park each summer, Spokane Folk Festival in the fall, and Spokane International Film Festival each winter. 
Foodies can find something for every palate in Spokane thanks to a variety of locally owned restaurants with a vast range of cuisines. Make date night special at Clinkerdagger, an old school steakhouse with views of the Spokane River. Enjoy comfort foods in a cozy atmosphere at Wild Sage Bistro. A great selection of wine and beer pairs great with The Flying Goat's Neapolitan-style pizzas.
Spokane Valley
The largest suburb of Spokane, Spokane Valley, is located between its namesake metro and Coeur d'Alene ID, making it an ideal spot with easy access to both cities. With 260 days of sunshine and a bounty of outdoor spaces, residents enjoy activities such as hiking, biking, skiing, golf, and water sports year round. There is a plethora of shopping and dining options available, as well as special events throughout the year that are sure to draw in a crowd.
Walk, run, bike, or even skate the 5 mile Appleway Trail through the heart of the city, and stop off along the way to enjoy restaurants and other local businesses. If you're looking for something a bit more challenging, The Centennial Trail offers 40 miles of picturesque views. Families with kids will enjoy Discovery Playground in Mirabeau Point Park, which includes a splash pad, fossil maze, sensory garden, and picnic area.
Each July, Spokane Valley hosts Cycle Celebration, a bicycling festival that includes a challenging 50-mile ride, a less difficult 25-mile ride, and a family-friendly 10-mile ride. September brings Valleyfest, a three day festival with an absolute smorgasbord of things to experience including live entertainment, a robotics exhibition, an outdoor movie, a car show, 5 and 10k races, and more.
Approachable food, local brews, and a huge outdoor space with live music make Craft & Gather a wonderful place to get together with friends for a night out. Burgers, steaks, and other American favorites can be found at local favorite Dave's Bar and Grill. Head on over to Twigs Bistro and Martini Bar for pizza and sandwiches in a refined setting.
Airway Heights
Just a 15 minute drive west of Spokane, Airway Heights is another community dripping with small town charm. With easy access to the city, a thriving local economy, and plenty of attractions to enjoy, this locale is family-friendly and offers a great blend of a slower pace and amenities.
With over 1600 slot machines, 37 live table games, and more, you're guaranteed to have a good time at Northern Quest Resort & Casino. After some Vegas-style fun, be sure to check out the resort's spa, La Rive, offering luxury services and restorative treatments using natural ingredients and provided by their trusted team of massage therapists and aestheticians. If you've got a need for speed, Qlispe Raceway Park is the place to be, providing entertainment through drag-strip and road races.
Stop by the family owned Wolffy's Breakfast Burgers and Brew to enjoy a dining experience that has something for everyone. Indulge in Korean offerings like bulgogi and short ribs at House of Seoul Restaurant. Enjoy a fun atmosphere and mouth-watering entrees at Restaurant La Presa Mexicana.
Deer Park
Slow and quiet, the community of Deer Park offers respite from the hustle and bustle of the larger cities in the area. Residents enjoy the small town atmosphere, the security of knowing their neighbors, and the sense of community. Annual events include a Summer Concert Series as well as the oldest parade in the state, Settlers Day, which is held in July.
Visit Evening Light Farm for events, festivals, classes, and tours all centering around their prize crop, lavender. Take a deep dive into the history of local agriculture at North Spokane Farm Museum, featuring a teach and touch museum and artifacts dating back to the 1850s. Enjoy trails ideal for hiking, biking, and cross-country skiing at Cuba Marsh, featuring a beautiful blend of marshland, woodland, and grassland.
Whether you're craving seafood and steak or salad and chicken, give family owned Salty Dog Eatery a try. "The finest in casual dining", First Street Bar & Grill is known for their burgers and weekend prime rib. Craft beers, wine, ciders, and more are found at the family friendly Masters BrewHouse.
Cheney
A small farming-meets-college town, Cheney offers the best of both worlds with deep roots in agriculture and a thriving educational community. As home to Eastern Washington University, locals love to cheer on the Eagles at the university's signature red football field, The Inferno. Be sure to take a glimpse into the town's past at Cheney History Museum, a volunteer-run museum with an emphasis on Pioneer times.
Open Saturdays during the summer and Tuesdays throughout the year, Cheney's Farmers Market offers locally grown produce and handmade crafts. Be sure to visit Marketplace Bakery, open year round and offering locally made Amish goods including jams, pickles, soap, and more. 
Nature lovers flock to Turnbull National Wildlife Refuge, an 18,000 acre oasis featuring wetlands, woodlands, and grasslands and housing a variety of animals including beavers, moose, and flying squirrels. Fish Lake Regional Park is great for hiking, swimming, and water sports, featuring the scenic Columbia Plateau Trail, a lovely beach, and a bluff with fantastic views.
Incredible brunch options are found at The Mason Jar, with offerings of French toast, homemade cinnamon rolls, and sandwiches for both breakfast and lunch. Head to local favorite, Zip's Drive-In for a casual and quick lunch of hamburgers, fish, or chicken sandwiches.
Liberty Lake
The last stop in Washington before crossing the state line to Idaho, Liberty Lake is a family friendly, engaged community. The slew of annual events the city offers focus on bringing the community together, with activities like a Memorial Day Breakfast in May, the Barefoot in the Park summer festival in August, and Winter Glow Spectacular rounding off the year.
An abundance of green spaces including parks, trails, and golf courses are accessible year-round. Naturally, the namesake Lake Liberty Regional Park is a favorite, boasting a public swim beach, seasonal campgrounds, and the beautiful Lake Liberty Loop Trail stretching just over 8 miles.
Liberty Lake's first brewery, Snow Eater Brewing Company, features a kid- and dog-friendly taproom, and a patio perfect for enjoying a local craft beer. Pizza, pasta, salads and more can be found at Piccolo Artisan Pizza. The neighboring restaurant, Hay J's, offers new American fare and creative cocktails.
Coeur d'Alene ID
Across the state border lies Coeur d'Alene Idaho, positioned along its namesake lake and known for incredible scenery and a bounty of outdoor activities. The thriving downtown district offers a variety of dining options, local boutiques, art galleries, and museums. This locale is well known for their annual Ironman Triathlon and for having one of the largest holiday light shows in the country.
Lake Coeur d'Alene is definitely a highlight, taking up nearly 50 square miles and offering boating, kayaking, paddleboarding, and fishing on the water and campgrounds, trails, and recreational facilities on shore. The Coeur d'Alene Resort is another lakeside attraction, offering world class amenities including a spa, golf course, and casino. Silverwood Theme Park offers over 70 rides and attractions and is perfect for spending a day outside with the family.
Breakfast and diner-style comfort foods can be found in Elmer's Restaurant. Meet with friends for a casual brunch at Le Peep. Bar food with a creative twist is served up at Crafted Tap House + Kitchen, known for keeping over 60 brews on tap and their turtle races held each Friday.
Post Falls ID
Another mid-sized city just across the state border, Post Falls Idaho is well known as a haven for nature enthusiasts. Offering forested hiking and biking trails, rocky cliffs for bouldering, and watersports on the Spokane River, this charming city is perfect for drinking in the scenery. 
Falls Park is a local favorite for the beautiful walking trails that showcase the incredible landscape of the area without having to leave the city. But if you're craving adventure and a bit of a drive, Q'emiln Park along the south bank of the Spokane River offers 40 acres of trails, picnic areas, and great spots for rock climbing.
Indulge in American classics at the 50s-style diner, Dueling Irons Restaurant. Local craft beers and gastropub offerings in a historic setting can be found at Republic Kitchen + Taphouse. Enjoy the best made-from-scratch breakfast in Post Falls at The Old European Restaurant.
Get in Touch. You can rely on us for senior move help in Spokane WA
DeAnne Wilfong and Smooth Transitions of the Inland Northwest is the local favorite for anything related to senior moves, downsizing, and estate liquidation in the Spokane WA area.  Call DeAnne first for full-service home transitions.