Downsizing, Senior Moves, Estate Services, Home Transitions
Senior Moves, Decluttering & Downsizing, Estate Clearouts
Locals know to call Darla Pompilio and Your Tasks Our Time for all things organizing, including experienced senior move help in Lehigh Valley PA. 
Darla is well known for her ability to handle everything for you, from home organizing, downsizing to managing complex moves. 
Senior Move Help in Lehigh Valley PA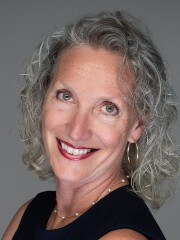 If you are looking for senior move help in the Lehigh Valley PA area, make Darla Pompilio with Your Tasks Our Time your first call. Darla is a Professional Organizer and Senior Move Manager backed by a team of experienced professionals that have the skill and know-how to guarantee your move goes as smoothly as possible. With services including move management, downsizing, and both residential and business organizing, Darla's team works with clients to reclaim their space, time, and freedom.
Darla is a natural leader, with years of experience at the top of some of the most highly regarded organizations in the business, including:
Whether you're in Pennsylvania or New Jersey, the Your Tasks Our Time team has all of your transition needs covered, making the entire experience easier, more cost effective, and a lot less stressful. Previous clients "highly recommend" Darla, saying she is "wonderful to work with", and they "couldn't have done it without her". Call Darla with Your Tasks Our Time today to kick off your downsizing journey or prepare for a senior move.
NEW & INTERESTING IN SENIOR DOWNSIZING
Get the latest advice from the pros.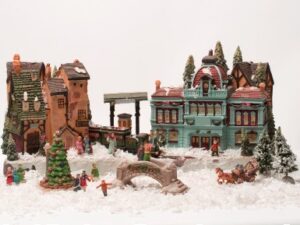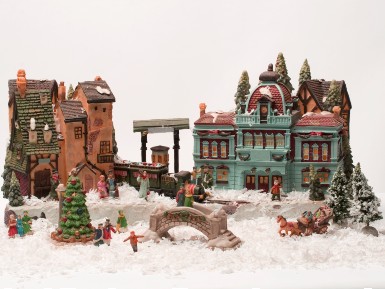 Department 56 Holiday Collectibles How do you decorate for the holidays? For many, transforming their home with elaborate holiday zeal is a seasonal ritual that
Read More »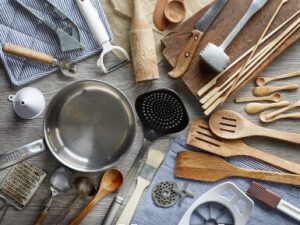 How to Downsize the Kitchen How do the words "smaller kitchen" make you feel? For some people, the idea of taking more of their meals
Read More »
Do you or someone you know collect these charming and sparkly figures? Swarovski crystal figurines have delighted collectors since they were first released in 1976.
Read More »
For Retirees, Seniors and Downsizers in the Lehigh Valley area of PA
SOME OF OUR FAVORITE PLACES IN LEHIGH VALLEY PA
Whether you're moving to the East Coast or just downsizing your current home, there's something for everyone in Lehigh Valley PA.
Why Retirees, Seniors and Downsizers Love the Lehigh Valley PA Area
Known for a vibrant nightlife, ample entertainment, and a bounty of outdoor recreation opportunities, The Lehigh Valley of eastern Pennsylvania is a geographic region spread across Lehigh and Northampton counties. Conveniently located an hour from Philadelphia and 90 minutes from NYC, it's no wonder The Valley is one of the fastest growing regions in the state. 
Recreation activities range from cycling to skiing, and everything in between. Breinigsville is home to "T-Town", a velodrome offering professional and amateur races as well as community programming focused on providing a safe and fun environment to enjoy bicycling. On either side of The Valley, you'll find world class skiing and snowboarding opportunities at Bear Creek Mountain Resort in Macungie and Blue Mountain Resort in Palmerton. Whether you hike, bike, or run you'll find a suitable trail here with a bounty of options including The Appalachian Trail and Lehigh National Heritage Corridor. Hawk Mountain Sanctuary is a haven not only for wild birds, but for bird watchers and nature enthusiasts alike, offering an 8 mile trail with picturesque views, a Native Plant Garden, and programs at the Visitor Center on weekends.
Pennsylvania is known for its farms and agriculture, and Lehigh Valley is no exception. One of the top crops in the area are wine grapes thanks to the Lehigh Valley American Viticultural Area, a federally designated region for growing grapes that covers nearly 2,000 square miles of shale and sandstone-laden soils perfect for growing vines. Naturally, this means there is a plethora of vineyards in the area, and visitors can easily find the cream of the crop along the Lehigh Valley Wine Trail, which features 5 award-winning vineyards. Visitors can find luxury lodging nestled in the countryside at Glasbern, a historic hotel that was once a working farm, featuring fresh produce and locally raised meats in the dishes churned out by their kitchen.
Each August, The Valley welcomes musical artists from around the world to perform at Musikfest®,  the most attended free music festival in the United States that offers hundreds of performances over the course of 10 days. September holds the Celtic Classic, one of the largest Celtic festivals in the United States, featuring the Highland Games Championships. Food lovers can look forward to more than just Thanksgiving in November, with Bacon Fest and Garlic Fest bookending the month. 
Beyond the awesome food festivals, foodie's can rejoice knowing the dining options in The Valley are endless. From celebrity chef restaurants like Emeril Lagasse's Chop House at Wind Creek, to quick bites like Yocco's Hot Dogs, there is truly something for every palate and every price range. Local favorites include Allentown's Bell Hall, Apollo Grill in Bethlehem, and Easton hotspot, Maxim's 22.
Allentown
From farm to table restaurants and a long-running farmers market to the scenic Pennsylvania Dutch farms surrounding the city, Allentown is a community with deep roots in agriculture. With a bounty of attractions including museums, historical sites, and an amusement park, there is no shortage of experiences to be had. Be sure to plan your visit to coincide with any of Allentown's must-attend events including The Great Allentown Fair, Allentown Beer Fest or Blues, Brews, and BBQ.
Embrace the arts at Allentown Art Museum, boasting 85 years of art education for the community through inclusive spaces, inventive programs, and incredible exhibitions. Experience everything from classical concertos to pop performances at Miller Symphony Hall, home of the Allentown Symphony Orchestra. 
If you're searching for thrills, Dorney Park is the place to be, offering a waterpark and roller coasters as well as kid-friendly rides. Take a culinary trip around the world at Allentown Farmers Market, offering a surprisingly vast selection of international specialities as well as the standard fare of baked goods, aged cheeses, cured meats, and fresh produce.
Straight from the depths of the ocean to your table at their rooftop garden, you'll find no better seafood in Allentown than Youell's Oyster House. Cozy up in the warm setting of Union & Finch, offering bistro fare and an old-fashioned bar. Classic American foods including the signature burger they're known for can be found at local favorite, Wert's Cafe.
Bethlehem
The self proclaimed "Christmas City", Bethlehem is best known for its holiday magic, with visitors flocking to the community to take in the sites of beautiful light displays, lush evergreen trees, and the German style holiday market, Christkindlmarkt. Though the holiday season is the busiest time of year for tourism, Bethlehem has a lot to offer every season thanks to a rich historic district flush with art galleries, local shopping, and dining options that are showcased on the First Friday of each month with additional music, entertainment, and food options to be found.
One of the more creative and interesting galleries is Bethlehem House Gallery, a space that mimics a residential home by displaying artwork in practical ways. The Moravian Book Shop is another must-see as the oldest continuously operating bookstore in not only the United States, but the world! This history-rich community is also home to The Bach Choir of Bethlehem, the oldest choir of its kind in America. Also notable is the Historic Moravian District, boasting incredible examples of German colonial architecture from the 18th century.
Those craving luxury should look no further than Saucon Valley Country Club, spread over 850 acres and boasting three championship golf courses, indoor and outdoor tennis courts, a slew of dining venues, swimming pools, and more. If you're feeling lucky, Wind Creek Bethlehem offers slot machines, live dealer stadium gaming, and over 150 table games. Check yourself into Historic Hotel Bethlehem and enjoy world-class service, award winning dining options, and wonderful accommodations. 
Get a taste of the South at The Bayou, known for their cajun offerings and Southern-style comfort foods alongside craft brews. Grab apps and drinks with friends at Apollo Grill, a polished bar and grill offering American entrees. Enjoy a globally inspired menu at The Twisted Olive.
Easton
Though it is the smallest city in The Valley, Easton has no shortage of things to do, see, or experience. Visitors are encouraged to stay at the beautiful Lafayette Inn, offering historic charm and world class accommodations within the 1895 Georgian mansion.
Downtown is the place to be in this charming locale, with a great variety of restaurants, shopping options, and art galleries, and more. Attractions include the oldest open-air farmers market in the country, Easton Farmers' Market, stage and screen performances at State Theatre Center for Arts, and the family-friendly crayon warehouse, Crayola Experience. The city's Centre Square hosts three popular festivals each year: Garlic Fest in October, Bacon Fest in November, and Easton Winter Village throughout the holiday season. 
Plan date night at Three Oak Steakhouse, known for their house-aged steaks and large wine list. Daddy's Place is perfect for a more casual meal, offering Mediterranean cuisine, pizza, and a wide selection of beers. Late night diners can find something scrumptious at 3rd and Ferry Fish Market, offering both raw and cooked seafood.
Northern Lehigh Valley – The Slate Belt Region, Bangor, and Nazareth
Small towns like Nazareth and Bangor make up the northern part of The Valley, known colloquially as The Slate Belt Region thanks to a rich industry built on the backbone of the rock quarries here. Learn about slate products like blackboards and roofing shingles and the historical impact this metamorphic rock had on the community at Slate Belt Heritage Center. 
Get an up close look at the beautiful rock structures the area has to offer at Columcille Megalith Park outside Bangor, perfect for a leisurely stroll. Dive into natural history at Jacobsburg Environmental Education Center, an area made up of over one thousand acres of forests, fields, and streams and offering community education opportunities through summer day camps, guided activities, and field trip experiences. 
Learn about the people who settled this area at Moravian Historical Society, featuring several structures from the 1700s on their grounds. Music lovers should add a visit to C.F. Martin & Co. to their itinerary, featuring the 1833 Shop, a Pickin' Parlor where guests can play limited edition guitars, and a Play Me Wall where guests can get a feel for new and best selling guitars.
All day breakfast can be found at Nazareth Diner, offering comfort foods in a spacious setting. Enjoy unique flavors at Dinky's Ice Cream Parlor, a family run business that makes all of the ice cream themselves. Lodging and something for every appetite can be found at The Slate Quarry Hotel, offering everything from burgers to smoked brisket and everything in between.
Western Lehigh Valley – Macungie, Emmaus, & Trexlertown
The western end of The Valley is another area full of small communities with deep roots, including Emmaus, Macungie, and Trexlertown. 
Nature rules this area, with several wildlife conservations and sanctuaries, beautiful green spaces, and vineyards to enjoy. From summer camps to bike and boat adventures, Wetlands Conservancy offers programs for all ages designed to get the community outdoors. Over 100 bird species call Dorothy Rider Pool Wildlife Sanctuary home, as well as native amphibians, reptiles, and insects that can be seen on the trails throughout the habitat. Lock Ridge Park, known for stunning fields of grape hyacinth, is a local favorite that houses the beautifully preserved time capsule that is the Lock Ridge Furnace Museum. Grab a glass of local wine at one of the many events held at Clover Hill Vineyards & Winery throughout the year, including yoga retreats and sangria weekends.
Signature cocktails and all day breakfast can be found at Superior Restaurant, a local favorite in Emmaus for over 35 years. Buckeye Tavern in Macungie offers an eclectic menu in a cozy atmosphere. Trexlertown's 1760 Pub N Grille offers a family friendly sports bar atmosphere with American fare and a patio.
Southern Lehigh Valley – Center Valley & Hellertown
Urban meets rural in Southern Lehigh Valley, with mid-sized communities of Hellertown and Center Valley serving as cultural centers. 
Great shopping can be found at Promenade Shops at Saucon Valley, a lifestyle center with big merchants, local restaurants, and a movie theater. Golfers will enjoy Wedgewood, a 27 hole public golf course just outside of Allentown. Those looking for an adventure should explore Lost River Caverns, a series of five cavern chambers featuring beautiful crystal formations. 
Enjoy an old-world tavern vibe complete with Scottish fare and ales at Braveheart Highland Pub. Italian cuisine that can be enjoyed al fresco are found at Melt, known for its rooftop bar. A large menu that will satisfy even the pickiest of eaters can be found at the family run Coopersburg Diner, affectionately called "The Coop".
Get in Touch. You can rely on us for senior move help in Lehigh Valley PA.
Darla Pompilio and Your Tasks – Our Time, LLC is the local favorite for anything related to senior moves, downsizing, and estate liquidation in the Lehigh Valley PA area.  Call Darla first for full-service home transitions.
Call Darla at (610) 847-5422 to get started today.