Downsizing, Senior Moves, Estate Services, Home Transitions
Senior Moves, Decluttering & Downsizing, Estate Clearouts
Are you looking for Seattle WA downsizing help? Let us help you find the best senior move and downsizing pros in Seattle WA and the Puget Sound area.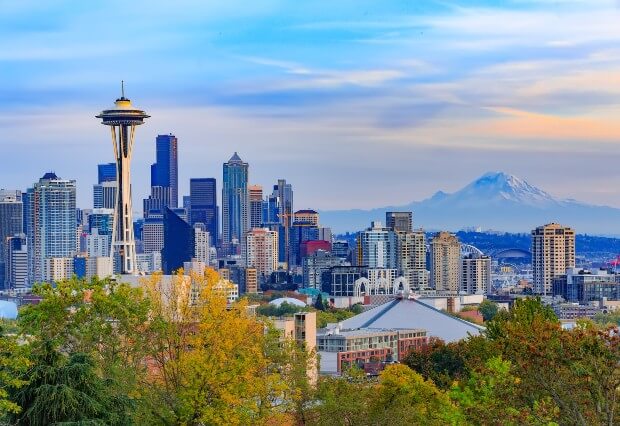 Get Downsizing Help Near You
Do you need advice or help with a Senior Move or Downsizing Project?
NEW & INTERESTING IN SENIOR DOWNSIZING
Get the latest advice from the pros.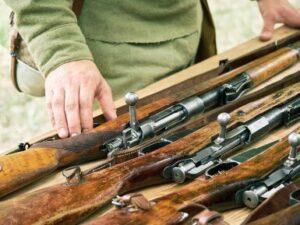 Whether you find antique or modern firearms in a family member's estate, it's essential to know how to handle them safely and legally. Many people
Read More »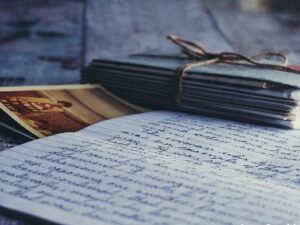 Professional Organizer Jill Katz shares her perspective on organizing sentimental items.  When organizing with my clients, I always save the sentimental items for last. With
Read More »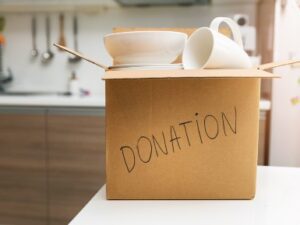 Simple Routines to Kick-Start Downsizing If you're thinking about Downsizing sometime soon, the sheer volume of stuff in your home may feel overwhelming. In fact,
Read More »
For Retirees, Seniors and Downsizers in the Seattle WA Area
SOME OF OUR FAVORITE PLACES IN SEATTLE WA
Whether you're moving to the East Coast or just downsizing your current home, there's something for everyone in Lehigh Valley PA.
Why Retirees, Seniors and Downsizers Love the Seattle WA Area
Home of Starbucks, grunge music, and Microsoft, Seattle WA is a diverse and vibrant city. Its mix of urban amenities and natural beauty mean this locale appeals to all lifestyles, with a range of recreational, cultural, and entertainment options. A strong sense of community, great access to top healthcare facilities, and senior-friendly accessible amenities make Seattle and the surrounding areas a top choice for retirees looking to make the most of their golden years. 
An iconic part of the Seattle skyline, Space Needle is a must-see attraction, with its observation tower offering stunning views of the city and surrounding area.  Go to new heights atop The Seattle Great Wheel, the largest ferris wheel on the West Coast. Find local goods at Pike Place Market, a historic market with fresh produce, artisan crafts, and their famous fish-throwing antics.
Get a dose of nostalgia at Museum of Pop Culture, with exhibits documenting iconic moments in tv, music, cinema, and more. Explore the world through art at Seattle Art Museum, renowned for their diverse collection of artworks from around the world. Get a breath of fresh air and feast your eyes at Chihuly Garden and Glass, an exhibit showcasing the unbelievable glass artwork of Dale Chihuly.
Explore 230 acres of scenic gardens filled with a vast assortment of plants at UW Botanic Gardens and Washington Park Arboretum. If you really want to get lost in nature, Mt. Rainier is just a short drive away, and offers incredible scenic views of the surrounding forests and fields of wildflowers, all teeming with wildlife. 
Entertain more than your palate at The Pink Door, known for their burlesque shows, trapeze acts, terrace views of Elliot Bay, and exquisite Italian dishes. Enjoy a chic atmosphere and a selection of seafood dishes at Shaker + Spear. Amp up the elegance at Canlis, a fine-dining restaurant serving the best of Pacific Northwest cuisine. 
Mercer Island
A peaceful island community with a suburban feel, Mercer Island is known for its scenic views and waterfront activities. Just 10 minutes from Seattle, this quaint suburb makes for a lovely respite from the hustle and bustle of the city while still being close enough to enjoy the amenities there.
Explore the scenic walking trails, take a dip at the swimming area, or grab a picnic lunch at Luther Burbank Park. Stop by Mercer Island Farmers Market for fresh produce, crafts, and community events.
Have a tranquil lakeside afternoon at Clarke Beach, a waterfront park with beautiful views of Lake Washington and opportunities for boating.
Get a taste of the Mediterranean at Pogacha Restaurant, known for their namesake Croatian flat bread. Offerings of fresh sushi and hot sukiyaki are found at Yuzen Japanese Cuisine. Indulge in pub grub, darts, and a lively atmosphere at Roanoke Inn. 
Redmond
A tech hub with a suburban atmosphere, Redmond offers a balance between outdoor recreation and modern conveniences. Just 20 miles northeast of the city, this locale is perfect for equestrians, cyclists, and hiking enthusiasts with nearly 60 miles of trails.
Get outside at Marymoor Park, offering walking trails, a climbing wall, sports fields, and even outdoor concerts. Shop 'til you drop then grab lunch at Redmond Town Center, a retail and dining destination with a variety of shops and entertainment options. Learn about the history of Microsoft at Microsoft Visitor Center, an interactive exhibit showcasing the history and innovations of this top tech company.
Locally sourced, seasonal dishes of American cuisine can be found at Woodblock alongside cocktails and wine. You don't have to go south to get home-style comfort food, just head to Pomegranate Bistro, serving favorite dishes in a family-friendly setting. Enjoy gourmet burgers made with locally sourced beef at Tipsy Cow. 
Bellevue
A cosmopolitan city with upscale amenities, a strong economy, and a focus on arts, culture, and shopping, Bellevue is just 15 minutes east of Seattle across Lake Washington. With diverse dining options, a strong arts community, and gorgeous green spaces, this affluent community is a great place to call home. 
Feast your eyes at Bellevue Botanical Garden, a serene garden with diverse plant collections, walking trails, and seasonal displays. Dive into the world of art at Bellevue Arts Museum, featuring contemporary art, craft, and design exhibitions. Treat yourself to a new outfit or a nice meal at Bellevue Square, an upscale shopping mall with a wide range of shops, restaurants, and entertainment.
Indulge in a fine-dining steak dinner and tableside Caesar salad at El Gaucho. A world of flavor awaits at Black Bottle Bellevue, a globlly inspired gastropub. The weekend is always better when brunch is involved, and is elevated further with dim sum offerings at Wild Ginger.
Bothell
A family-friendly suburb with a mix of modern developments and historical charm, Bothell offers a laid-back atmosphere. Just 20 miles from the city, this suburb is an outdoor enthusiast's dream with plenty of opportunities to enoy water activities, hiking, and biking. The community-centric, family-friendly feel of this locale is contrasted with its vibrant nightlife, offering something for every lifestyle. 
Wander through Country Village, a unique shopping village with boutiques, eateries, and a collection of eclectic shops. Explore Park at Bothell Landing, a riverside greenspace with walking trails, picnic areas, and historical exhibits. Catch a flick or stay awhile at McMenamins Anderson School, a historic school turned into a hotel, restaurants, bars, and a movie theater.
Enjoy terrace dining and brews of either kind (coffee or beer!) at The Cottage. Italian classics paired with wines can be found at Amaro Bistro. A rotating list of craft brews with global influence and bar bites can be found at The Bine Beer & Food. 
Sammamish
A residential area known for its excellent schools, community engagement, and proximity to outdoor recreation, Sammamish is one of the larger communities surrounding Seattle. Snuggled between its namesake Lake Sammamish and the Snoqualmie Valley, this suburb is perfect for active retirees looking to enjoy life lakeside.
Find your next adventure at Lake Sammamish State Park, offering waterfront access, hiking trails, picnic spots, and water activities. Get out in the community at Sammamish Commons, a gathering place that hosts the local farmers market, outdoor movies, and events. Explore Beaver Lake Park, offering trails, a swimming beach, and opportunities for wildlife viewing.
Take a step back in time at Sammamish Cafe & Spirits, a 1940s-esque fishing lodge themed dining spot serving up comfort food. Burgers, pub grub, and beer can be found at Pine Lake Ale House. Enjoy traditional Lebanese offerings at Tanoor Sammamish.
Get in Touch. You can rely on us for senior move help in Seattle WA.