Downsizing, Senior Moves, Estate Sales, Home Transitions
Senior Moves, Decluttering & Downsizing Full Service Estate Liquidation
Are you looking for San Luis Obispo County senior move help? Let us help you find the best senior move and downsizing pros in San Luis Obispo County and Santa Maria.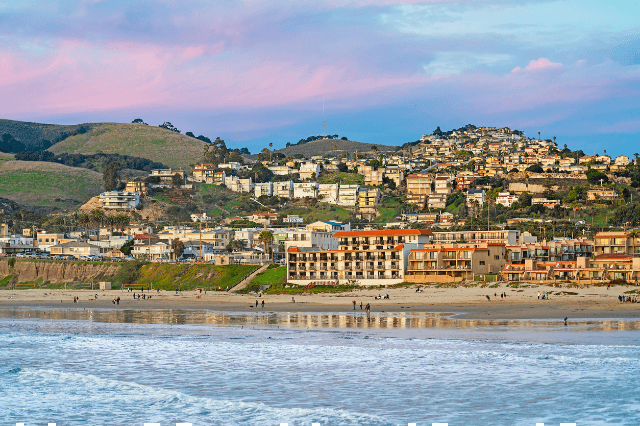 Get Downsizing Help Near You
Do you need advice or help with a Senior Move or Downsizing Project?
NEW & INTERESTING IN SENIOR DOWNSIZING
Get the latest advice from the pros.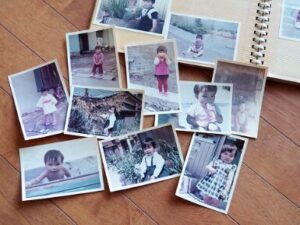 How to Prepare for Your First Visit with a Professional Photo Organizer For people who struggle with organizing their photos, hiring a professional photo organizer
Read More »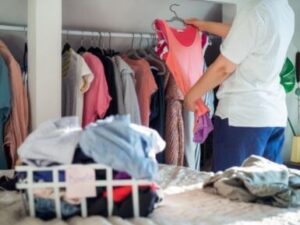 A fundamental part of downsizing is sorting through your possessions. Paring down creates an opportunity to surround yourself with things you'll use, need, and love!
Read More »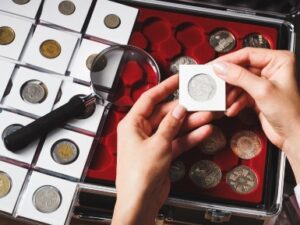 Almost everyone holds onto certain coins for one reason or another.  Whether you are saving a handful of foreign currency or sentimental coins, or if
Read More »
For Retirees, Seniors and Downsizers in San Luis Obispo County and Santa Maria
SOME OF OUR FAVORITE PLACES IN SAN LUIS OBISPO COUNTY AND SANTA MARIA
Whether you're moving to the Central Coast or just downsizing your current home, there's something for everyone in San Luis Obispo and Northern Santa Barbara Counties.
Why Retirees, Seniors and Downsizers Love the Central Coast of California
San Luis Obispo
San Luis Obispo (SLO) is a small tight-knit community in California's Central Coast that gets its name from the Mission San Luis Obispo de Tolosa. This 18th century Spanish mission is still active today and also offers a museum. Next to the mission is Mission Plaza, an active community park that hosts a farmers' market, events, and seasonal celebrations. Shopping and dining abound nearby. Take a two-minute walk to Bubblegum Alley and add your chewed bubblegum to the 70'x15' "canvas." SLO is home to art galleries and museums, including the San Luis Obispo Children's Museum. 
Dining options, both casual and upscale, abound in SLO. An institution since 1927 the High Street Deli is the place for "sandos."  For a relaxed atmosphere and locally-sourced menu with international influences make a reservation at Novo.  After dinner check out live music at The Historic Fremont Theater.
Santa Maria
Santa Maria is a lovely city at the northernmost point of Santa Barbara County. Sample cool climate wines such as chardonnays and pinot noirs at Presqu'ile and take in its fabulous ocean and vineyard views. Get out in nature at Guadalupe-Nipomo Dunes, a national wildlife refuge. Take in 500' high dunes, large stretches of ocean coast, birds, and local wildlife. For a more in-depth look at the area check out the Dunes Center and its educational information. 
For a tasty breakfast and generous portions start your day at The Pantry.  After exploring the area sit back for lunch or dinner at The Swiss Restaurant. This established restaurant specializes in cooking its steaks in the Santa Maria-style oak barbecue style. 
Los Osos
The natural beauty and outdoor activities in Los Osos makes it an attractive place to visit or to make your new home. Los Osos Oaks State Natural Reserve is a naturalist's dream. The reserve is home to centuries-old coastal live oak trees and ancient sand dunes. Montaña de Oro State Park is another natural wonderland.  Hiking trails, mountain bike paths and horse trails cross seven miles of coast as well as forests, hills, canyons, and streams.  The Elfin Forest provides a smaller, 90-acre natural sanctuary on the shore of Morro Bay. The forest's diminutive trees are caused by environmental factors including coastal winds and sea salt spray. 
The fresh air of Los Osos and its outdoor adventures are sure to make you hungry. Start your day with a delicious omelet and hot biscuits at Celia's Garden Cafe. After a long hike sink your teeth into amazing burgers (including vegan!) at the local hole-in-the-wall Sylvester's Burgers.
Arroyo Grande
Arroyo Grande is a popular weekend getaway that exudes friendly vibes. Go off-road at Oceano Dunes State Recreational Vehicle Area. This state-run destination provides options for surfing, surf-fishing, swimming, camping, and hiking. Spanning 171' across, the Swinging Bridge supports visitors 40' above the Arroyo Grande Creek. Originally built in 1875, the bridge was fully restored in 1995. For more outdoor adventure visit nearby Pismo Preserve. Visitors have a variety of activities to pursue, including 10 miles of trails for hiking, biking, and horseback riding through oak stands and along coastal bluffs.
When the dinner bell rings check out the family-friendly atmosphere of Mason Bar & Kitchen. A hit among locals and visitors, it serves locally-sourced dishes with an impressive list of craft cocktails, wine, and beer. McLintock's Arroyo Grande Saloon, a local favorite, serves up hearty western fare. 
Paso Robles
Paso is the heart of the North County and home to over 200 wineries including Sculpterra Winery, Vina Robles Vineyards,  Cacareous Vineyard, and Tobin James Cellars.  There's a lot more than wine, though! The annual Mid-State Fair is California's largest, and the Vina Robles Amphitheater brings in headliners from all over to the largest outdoor venue for arts and entertainment in San Luis Obispo County.  Other attractions include The Vina Estrella Warbird Museum, the Ravine Water Park, and Sensorio for an immersion experience outdoor light installation.  When it's time to eat, locals flock to the Hatch Rotisserie and Bar for shrimp and grits, and indulge in Tuscan-Style Italian fare at Buona Tavola.
Avila Beach
This charming town along the San Luis Obispo Bay offers something for everyone with beaches, hot springs, and kayaking among them. Avila Hot Springs has been a destination spot since 1907. Today Avila Hot Springs provides swimming, camping, and its restorative mineral soaking pool and massage therapy. At Avila Valley Barn feed the farm animals, walk the fields, pick up fresh produce, and enjoy the Barn's fresh baked goods. Spend an afternoon at the Central Coast Aquarium and learn about local marine life and visit the touch tanks for a real hands-on experience.
Seafood is featured at Avila Beach restaurants. Mersea's has indoor and outdoor seating, amazing food, and spectacular water and sunset views. Ocean Grill offers indoor dining as well as a pet-friendly patio. 
Nipomo
Nipomo is home to orchards, golf courses, and vineyards. Locals and visitors alike explore the 12-acre Nipomo Native Garden, a botanic garden specializing in the native flora of the region. History buffs will learn about California's Rancho-era history at the DANA Adobe and Cultural Center. Live like a local by taking advantage of the shade trees, sports fields, off-leash dog park, and picnic areas at Nipomo Community Park.
For dining in Nipomo, grab a table at Rancho Nipomo BBQ and enjoy smoked BBQ followed by music and beer at Gold Rush Cantina, the Rancho's music and beer hall. For dinner make your way to Jocko's Steakhouse. Since 1925 diners have feasted on Jocko's hand-cut steaks grilled over red oak coals, a centuries-old local technique.
Shell Beach
Shell Beach is a neighborhood in the city of Pismo Beach along CA's Central Coast. This residential area boasts nine beach coves at the base of oceanside cliffs. Residents frequent Palisades Park as it provides recreational areas including a playground, picnic space, and sports options. Another area favorite is the Monarch Butterfly Grove. The eucalyptus trees here provide a safe haven for migrating monarchs, with over 10,000 annually overwintering at the Grove. Check out the Madonna Inn for a unique interior design experience. Opened in the 1950's the Madonna Inn maintains 100+ themed rooms for its guests. 
Sit inside or out at Zorro's Cafe & Cantina for great food with Mexican flavor. For a great meal to-go stop by Depalo & Sons, a local corner shop that stocks a wide range of food and spirits and makes fresh sandwiches to take with you.
Santa Margarita  
Visitors to Santa Margarita love the historic feeling of the coaches and engines of the Pacific Coast Railroad.  The railroad chugs around a loop at the Santa Margarita Ranch providing passengers a view of the nearby meadows and mountains. For some exercise put on your hiking boots and climb up to Serenity Swing. This moderately steep, 3.5 mile hike will reward you with great vistas. And the nearby Ancient Peaks Vineyard offers delicious wines infused with the flavor and balance of the terrain and environment.
A small town with rustic charm, Santa Margarita offers a number of dining options. For a casual bite, locals and visitors alike frequent The Porch Cafe for breakfast, lunch, and dinner. In the mood for fine dining? The Range offers American and International cuisine and a robust wine list.  
Get in Touch. You can rely on us for San Luis Obispo County senior move help.