Downsizing, Senior Real Estate, Home Transitions
Portland OR Senior Move Help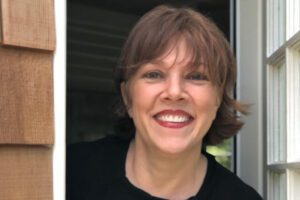 Helping Others Turn the Page to a New Chapter of Life
Managing a major downsizing move can be a big project!  If you're looking for senior move help in the Portland, Oregon area, look no further than Sarah "Kat" Gomm and her team at New Chapter Transitions. Sarah's team makes the downsizing process less stressful for everyone involved.
When you engage the experienced professionals at New Chapter Transitions into the picture, they will give you a non-biased, outside perspective.  This type of hands-on support can help you view your belongings through a new lens, allowing you to let go of items that may have previously held an emotional attachment.
As an experienced project manager, Sarah will work alongside you to lighten your load, handling any and all details along the way. You won't have to worry about doing legwork and making arrangements.  Sarah and her network of trusted local pros will ensure your move is managed from beginning to end. 
Count on the New Chapter Transitions team to provide full-service assistance for any and all downsizing needs, including:
Sarah's experitse in all things senior move-related are backed with qualifications including:
Member of the National Association of Specialty & Senior Move Managers (NASMM)

NASMM Cornerstone Training

Oregon chapter member of National Association of Productivity & Organizing Professionals (NAPO)

Certified Trained Organizer from the Institute of Professional Organizers
New Chapter Transitions makes a lasting impact with their work. Past clients say Sarah "is energetic, supportive, and has been a joy to work with" with her team being "very helpful in dealing with emotional attachment and letting go of items". Call Sarah for expert senior move help and downsizing services that are "worth every penny!"
Downsizing and Senior Move Management
Downsizing
Professional Organizing
Senior Move Management
Are you looking for Portland OR senior move help? Sarah Gomm maintains a qualified and experienced team of pros to provide you exactly the support you need, when you need it. 
When you're ready to make a change, New Chapter Transitions will help you through all of the details of your downsizing move with minimum stress.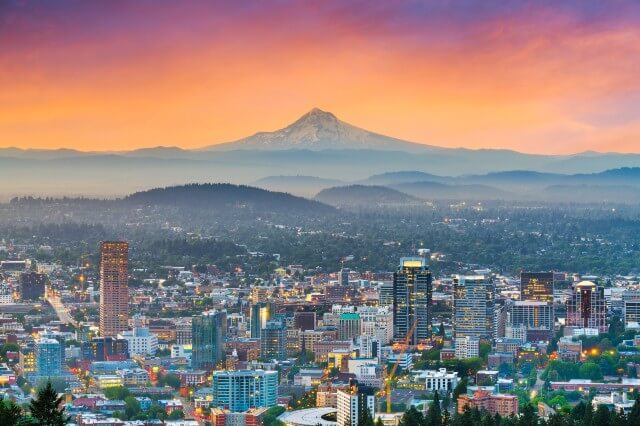 NEW & INTERESTING IN SENIOR DOWNSIZING
Get the latest advice from the pros.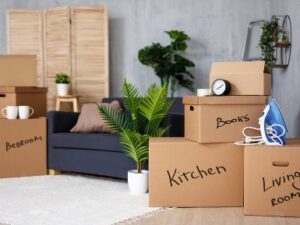 Certified Professional Organizer Ginger Willis is an expert at packing moving boxes, and we asked her to teach us how to pack boxes like a
Read More »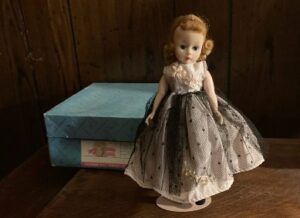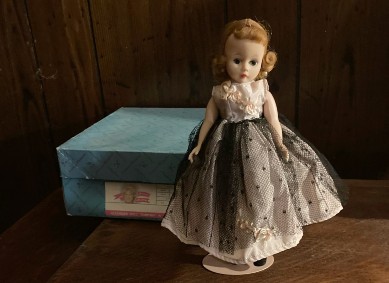 What's it Worth: Madame Alexander Dolls Do you or someone you love have Madame Alexander dolls?  Whether you are a doll collector or have treasured
Read More »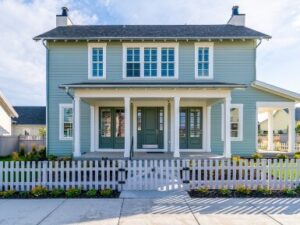 The phrase "vacant home" conjures up an image of a creepy, rundown home that may or may not be haunted. In reality, most vacant homes
Read More »
LOCAL RESOURCES IN PORTLAND OR
SOME OF OUR FAVORITE PLACES IN PORTLAND OR
Whether you're moving to the Portland area or just downsizing your current home, you'll find lots to love about the Pacific Northwest lifestyle.
Portland Communities that are Popular with Downsizers
A city known for its quirks, Portland is a breeding ground for creativity, diversity, and innovation. Artists and makers flock to The Rose City for a chance to indulge in the rich culture. Despite its size, this major city is drenched with small town charm, offering fantastic local shopping, great food, unique festivals and celebrations, and plenty of green spaces to enjoy. 
For a trip down memory lane, visit any of the 40+ vintage stores the city has to offer. Local favorites include Xtabay Vintage Clothing Boutique, Crossroads Music, and Artifact: Creative Recycle.
Foodies can rejoice knowing there are countless local eateries as well as pods of food carts throughout the city to choose from. Local favorites include Korean Twist, Fried Egg I'm in Love, and Stretch the Noodle. 
Be sure to calendar some of the more unique celebrations Portland has to offer, including the annual UFO Festival in May, Festival of Balloons in June, or World Naked Bike Ride in July. Portland is known as "Beervana" to those who imbibe, so be sure to attend any of the 20+ annual beer festivals held throughout the year. There is at least one per month!
The city is divided into distinct quadrants thanks to Burnside Street and the Willamette River, and with each region offering something unique, you'll want to be sure to explore them all!
NE Portland
The Alberta Arts District is a boisterously artsy region filled with galleries. Their monthly Last Thursday gallery crawl is the perfect time to visit for local art, music, and more. Don't forget to pause to admire the countless bright murals lining the streets! For an upscale version, visit the Pearl District for their First Thursday art walk and visit their highly acclaimed galleries including contemporary works at Froelick, emerging artists at Upfor, and photography at Blue Sky.
The Hollywood neighborhood offers a modern movie experience in a historic setting, complete with concessions (including alcohol!) at Hollywood Theatre. Their dedication to showing a diverse range of films, including local productions, sets them apart from your average movie theater.
Oregon Convention Center is located in the Lloyd neighborhood, hosting a variety of events ranging from dance competitions to comic cons. Visit the Lloyd Center mall to shop-til-you-drop, then take a break to test out your ice-skating skills at the Lloyd Center Ice Rink.
Visit Chin's Kitchen for authentic Chinese dumplings and noodles. Furry friends are welcome at Tin Shed Garden Cafe, offering American dining for both human and canine visitors on their patio.
SE Portland
Enjoy a day of hiking at Mount Tabor Park, which is nestled atop a dormant volcano and offers miles of trails, scenic views, and even an annual Adult Soapbox Derby.
Visit the Jade District for an array of delectable Asian cuisines. Enjoy an incredible dim sum and seafood menu at Ocean City. Delight in traditional Cantonese dishes containing crispy roast pork or duck at So Good Taste Noodle House. A wide array of vegan dishes can be found at Van Hanh, a Vietnamese restaurant serving delicious meals containing their house-made faux meats. Top off your visit with Chinese pastries, such as pineapple custard buns, from King's Bakery.
NW Portland
Forest Park lines this quadrant, boasting a whopping 70 miles of trails for the hiking or biking enthusiast. Enjoy being immersed in nature and keep your eyes open for any of the 150+ species of animals living within.
Head down to Old Town Chinatown to experience Portland Saturday Market, an open-air market showcasing various handmade wares, international fare, and artistic flair. With over 250 local artisans participating in the bazaar-style market, it is the largest continually operating arts-and-crafts fair in the United States, and there is sure to be something for everyone. Powell's City of Books is a Mecca for bookworms as the world's largest bookstore, taking up an entire city block. Beyond books, they offer plenty of trinkets, souvenirs, and other gift items.
Sweeten up your day with a trip to Salt & Straw for magical ice cream flavors like "The Adventurous Llamanaut" (marshmallow fluff and cherry). Dining this close to the coast begs for seafood, and a date night at Portland City Grill won't disappoint with offerings of sushi, pan-seared scallops, and more. Cocktail lovers will be thrilled with Bartini, which offers over 20 different martinis and a huge list of gins and vodkas to choose from. 
SW Portland
Anchored by Downtown, this quadrant is jam-packed with things to do! The shopping scene offers both big-name brands and indie boutiques. Visit the Portland Art Museum to see their fabulous collections of Northwest and Native American art. Pioneer Courthouse Square is a community-centered urban park that hosts concerts, pop-up shops, dance classes, and more. Lan Su Chinese Garden offers tranquil views that can be enjoyed over a cup of tea.
Washington Park offers several fantastic options to get you outside. For visitors wanting to stop and smell the roses, a visit to the International Rose Test Garden is a must, showcasing over 10,000 fragrant flowers. Hiking enthusiasts will love Hoyt Arboretum's 12 miles of trails lined with trees from around the world. The park also offers a walk on the wild side at Oregon Zoo, made up of over 60 acres of exhibits and featuring well over 2,000 animals.
Enjoy a leisurely weekend brunch at JJ's Caffe. For a night out with friends, visit Lechon for tapas or South American-inspired, family-style meals. Find interesting cocktails and delectable Mediterranean dishes at Yalla.
Lake Oswego
The city of Lake Oswego surrounds its namesake, a 420 acre lake that offers plenty of outdoor activities for residents to enjoy. For an adrenaline-fueled adventure, choose an Oregon River Experience, which allows you to embark on a whitewater rafting and hiking trip for up to 9 days! For a slower-paced afternoon in the great outdoors, visit the collection of over 2,000 plants at Rogerson Clematis Garden.
View local artworks at Arts Council of Lake Oswego and Lakewood Center For the Arts. Satisfy a craving for fresh produce and handmade goods at Lake Oswego Farmers' Market.
Try Petite Provence Boulangerie and Patisserie for brunch in a Parisian-inspired atmosphere. Date night can be enjoyed at Oswego Grill, offering fresh seafood and elegant surroundings.
Tigard
For a live-theater experience provided by local actors, visit Broadway Rose Theater Company. High-end shopping, dining, and more is available at the affluent Bridgeport Village. If you'd rather shop small, visit Curiosities Vintage Mall, offering dozens of vendors selling everything from antique furniture to jewelry.
A delightful breakfast can be enjoyed at Elmer's Restaurant, featuring traditional menu items like omelets or steak & eggs. Visit Banning's Restaurant and Pie House for comfort foods and pie (of course!).
Beaverton
Tualatin Hills Nature Park and Wildlife Preserve offers an escape into the great outdoors with beautiful wetlands and forests to enjoy. Hiking with more beautiful views of Tualatin Valley and the Chehalem Mountains can be found on the 3 ½ miles of trails throughout Cooper Mountain Nature Park.
Delectable Italian cuisine is aplenty at Decarli Restaurant, with dishes like Zuppa del Giorno (cannellini bean soup) and Polpo alla Griglia (grilled octopus). Terrific classic Thai dishes like Tom Yum Soup or Pad Thai can be found at Thai Bloom.
Get in Touch. You can rely on our verified senior move professionals in Portland OR
New Chapter Transitions knows the best home transition specialists in the Portland area.  Get in touch for Portland OR senior move help or downsizing services.