Downsizing, Senior Moves, Estate Services, Home Transitions
Senior Moves, Decluttering & Downsizing, Estate Clearouts
Gina D'Urbano and Cindy Dent are well known in Cartersville and North Georgia as real estate pros who truly care about their clients and lead them through a low-stress transition.  Past clients confirm that "They made it easy!" and "They go above and beyond!"  The North Georgia Active Living team has been praised for being "exactly what seniors need". Their "honesty and compassion" puts downsizers at ease and guarantee an efficient and stress-free experience.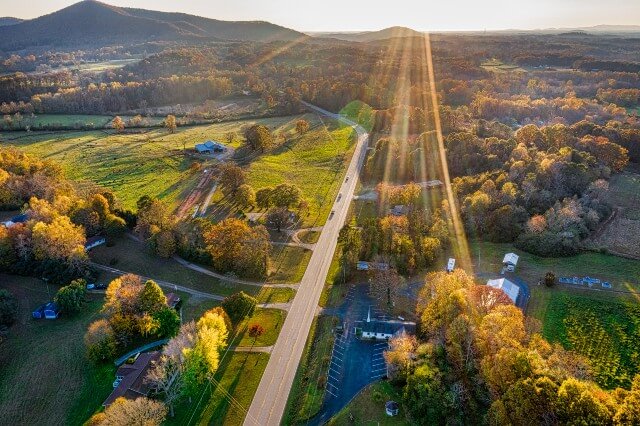 Downsizing Help in North Georgia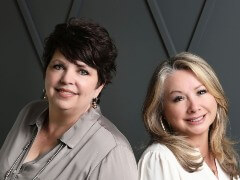 "A stress-free move is just a phone call away!"
DOWNSIZING HELP
SENIOR REAL ESTATE
If you are looking for downsizing or senior real estate help in the North Georgia area, look no further than Gina Scoggins D'Urbano and Cindy Dent with North Georgia Active Living. 
With a combined experience in realty totaling over 35 years, Gina and Cindy use a detailed approach,  providing a sense of reassurance throughout the entire downsizing process.  Their team will help you every step of the way through the buying, selling, and downsizing process, taking the stress out of your real estate experience.
North Georgia Active Living offers a variety of downsizing and senior real estate services, including:
Gina and Cindy's clients can't say enough wonderful things about them. Their team has been described as "a hidden treasure" and "endlessly patient". They take extra care to "go above and beyond" and keep the client "focused, relaxed, and confident". Trust North Georgia Active Living to care for you as you transition. Call Gina and Cindy today to start your downsizing or relocation journey.
NEW & INTERESTING IN SENIOR DOWNSIZING
Get the latest advice from the pros.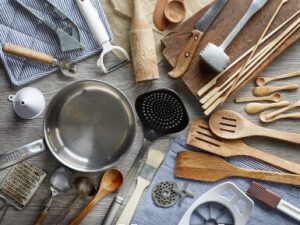 How to Downsize the Kitchen How do the words "smaller kitchen" make you feel? For some people, the idea of taking more of their meals
Read More »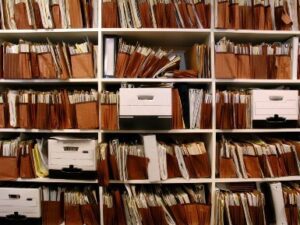 Secure vital documents with the help of our Vital Documents Checklist. If you're thinking about downsizing and/or moving, putting your hands on your important legal,
Read More »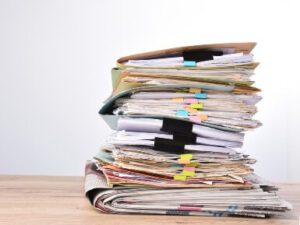 How nice would it be to make a paperless move? Of all the belongings that must be sorted before we move, paper may be the
Read More »
For Retirees, Seniors and Downsizers in North Georgia
SOME OF OUR FAVORITE PLACES IN NORTH GEORGIA
Whether you're a newcomer or a local downsizing your home, there's something for everyone in North Georgia.
Why Retirees, Seniors and Downsizers Love North Georgia
Cartersville
A small city with a friendly and welcoming community, Cartersville offers a relatively low cost of living, good schools, and a range of housing options. The city has a charming downtown area with local shops and restaurants. Cartersville's serene environment, access to outdoor activities, and cultural attractions make it appealing for seniors. The city has several 50+ communities and offers a peaceful and close-knit community atmosphere.
Immerse yourself in all things cowboy at Booth Western Art Museum, one of two museums of its kind in the Southeastern United States. From minerals pulled from the depths of the earth to the stars above, there are ample opportunities to explore natural history and science at Tellus Science Museum. Explore over 100,000 square feet full of automotive history at Savoy Automobile Museum, with close-up exhibits of classic and unique cars.
Visit the 54-acre Etowah Indian Mounds State Historic Site, a preserved piece of the Mississippian Culture featuring earthen mounds, a village site, and defensive ditch. Spend some time outdoors at Red Top Mountain State Park, boasting over 15 miles of trails for hiking and biking, and surrounding the beautiful Lake Allatoona, a popular destination for swimming, water skiing, and fishing.
Enjoy upmarket New American fare with a Southern twist in the relaxed atmosphere of Appalachian Grill. Dine in style at the rock-n-roll-themed Ate Track Bar & Grill, serving up American eats and draft beer. Take your pick of fresh seafood or pub grub at Maine Street Coastal Cuisine. 
Acworth
A suburb located northwest of Atlanta, Acworth provides a mix of suburban and rural settings with access to nature trails, parks, and the picturesque Lake Acworth. The city has a strong sense of community, good schools, and a range of housing options. Acworth's natural beauty, recreational activities, and a sense of community make it attractive for seniors and downsizers. The city offers opportunities for boating, fishing, and walking trails, which are ideal for seniors and retirees who enjoy an active and outdoorsy lifestyle.
On the shores of Lake Acworth, local hot spot Cauble Park offers a swimming area,  beach, walking paths, picnic areas, and playgrounds. Also on the beachfront, Dallas Landing Park is home to a humongous inflatable water slide sure to delight the kids. Another favorite, Logan Farm Park, is one of the most heavily used greenspaces in the city and hosts many events throughout the year including Pizza, Pints, and Pigskins and the Smoke on the Lake BBQ Festival.
Enjoy a Cajun-style Saturday brunch at Henry's Louisiana Grill. Dine al fresco on the patio at Fish Thyme Restaurant & Bar, known for their seafood. Meet with friends at Huey Luey's Mexican Kitchen & Margarita Bar to enjoy the easygoing atmosphere and Mexican fare. 
Kennesaw
A suburban city located in Cobb County, Kennesaw offers a mix of urban amenities and a family-friendly environment. The city has good schools, a low crime rate, and a range of housing options. Kennesaw also has a vibrant downtown area with shops and restaurants. Kennesaw's historical sites, parks, and recreational facilities make it appealing to seniors. The city provides opportunities for outdoor activities, including hiking, walking, and bird-watching. The strong community spirit and proximity to healthcare facilities are additional advantages for senior living.
Get a taste of Civil War history at Kennesaw Mountain National Battlefield Park.  Swift-Cantrell Park offers recreation for the kids and your furry friends with playgrounds, walking trails, and a dog park. Immerse yourself in the greenery of Smith-Gilbert Gardens, showcasing contemporary sculptures nestled between over 3,000 species of plants. Learn about all things railroad at Southern Museum of Civil War and Locomotive History.
Enjoy American fare with a Mediterranean ambiance at Capers Restaurant and Bar. Two historic homes and a whole lot of barbecue make up The Nest Kennesaw, offering a large beer list and a casual atmosphere. Watch planes take off while enjoying a steak at Elevation Chophouse & Skybar. 
Woodstock
A rapidly growing suburb located in Cherokee County, Woodstock offers a blend of small-town charm and modern conveniences. The city has a lively downtown area with shops, restaurants, and entertainment options. Woodstock is known for its excellent schools and diverse housing options. A walkable downtown, parks, and nature trails make it attractive for seniors. The city promotes an active lifestyle and offers amenities such as fitness classes, senior programs, and events. Woodstock's friendly community and range of housing choices cater to the needs of seniors.
Hiking and biking trails, canoeing and kayaking on Little River, picnic areas, and more can be found at Rope Mill Park. Dixie Speedway isn't just for those with a need for speed, though you can catch stock car races here as well as monster truck rallies, concerts, and more! Shop 'til you drop at The Outlet Shoppes at Atlanta, featuring popular retail outlet stores.
Enjoy the best of both worlds: Old fashioned cocktails and New American cuisine at Century House. Tantalize your taste buds with global flavor at gastropub Salt Factory Pub. Pizza, calzones, and other Italian classics can be found at Ipp's Pastaria & Bar. 
Dallas
A small city located in Paulding County, Dallas provides a suburban atmosphere with a close-knit community. The city offers affordable housing options, good schools, and a peaceful environment. Dallas has local shops, restaurants, and a friendly community spirit. Dallas's quiet and peaceful environment, access to parks and nature trails, and affordable living make it attractive for seniors. The city provides opportunities for outdoor activities and has a strong sense of community, which is beneficial for seniors seeking a relaxed and welcoming atmosphere.
Catch a musical, play, or comedy show at Dallas Theater & Civic Center. Enjoy a disc golf course, sports courts, picnic spots, and more at White Oak Park. Explore an 1800s pioneer cabin, battlements, and museum at Pickett's Mill Battlefield Historic Site.
Enjoy down-home Southern favorites at Baby Jane's Home Cooking. Grab a casual bite at Hickory Hut, serving barbecue sandwiches picnic style. Cozy up at Tequila Mexican Restaurant to enjoy authentic Mexican plates and margaritas.
Rome
A historic city located in Floyd County, Rome offers a mix of natural beauty, history, and cultural attractions. The city has a vibrant downtown area with shops, restaurants, and art galleries. Rome also has good schools, healthcare facilities, and a range of housing options.  Rome's rich history, beautiful landscapes, and cultural amenities make it appealing for seniors. The city offers opportunities for outdoor activities, including walking trails and parks. Rome's warm climate, friendly community, and senior-friendly facilities contribute to its appeal to retirees.
Visit Berry College founder, Martha Berry's home, Oak Hill & The Martha Berry Museum, and explore the All-America Selections Display Garden on the surrounding grounds. Exhibits on Native Americans, The Civil War, and tons of local history can be found at Rome Area History Museum. Fish, hike, bike, and more at Ridge Ferry Park.
Enjoy classic Italian cuisine and seafood at Provino's Italian Restaurant. Grab a creative slice at Mellow Mushroom Rome and enjoy the art-filled walls and funky atmosphere. Get an authentic taste of the Mediterranean at Jerusalem Grill. 
Calhoun
A small city located in Gordon County, Calhoun provides a relaxed and laid-back atmosphere with a strong sense of community. The city has affordable housing options, good schools, and a few local shops and restaurants. Calhoun also offers easy access to outdoor recreational activities. Calhoun's peaceful setting, historical sites, and proximity to nature make it attractive for seniors. The city provides opportunities for outdoor activities, including fishing, hiking, and picnicking. Calhoun's affordable cost of living and welcoming community can be appealing to seniors looking for a quiet and affordable place to live.
Visit New Echota Historic Site, where the Trail of Tears began, and tour the 12 original and reconstructed buildings that make up the site. Fish, swim, boat, or camp at Salacoa Creek Park. A cornerstone of the community, Harris Arts Center houses a visual arts gallery, dance, and art studio spaces, and the Roland Hayes Museum, preserving the life of its namesake African American singer. 
Enjoy the comfortable environment and great barbecue at Thatcher's. Whether you're in the mood for Mexican food or burgers and wings, you can satisfy your craving at El Nopal Mexican Restaurant. All of the comforts of "grandma's kitchen" can be found at Big John's Treat Shoppe, offering home cooking in a relaxed space.
Get in Touch. You can rely on us for senior move help in North GA.
Our local pros specialize in senior moves, downsizing, and estate liquidation in the North Georgia area. Call  Gina Scoggins D'Urbano and Cindy Dent with North Georgia Active Living first for capable, experienced advice.