Downsizing, Senior Moves, Estate Services, Home Transitions
Senior Moves, Decluttering & Downsizing, Estate Clearouts
Turn to Lori Judd for Las Vegas senior move help and expert downsizing services. 515 Connexions offers detailed, highly customized service to ease your home transition in greater Las Vegas including Paradise, Henderson, and North Las Vegas.
Lori and her team are well known for their thoughtfulness and ability to manage the local resources you'll need for a low-stress, highly organized move.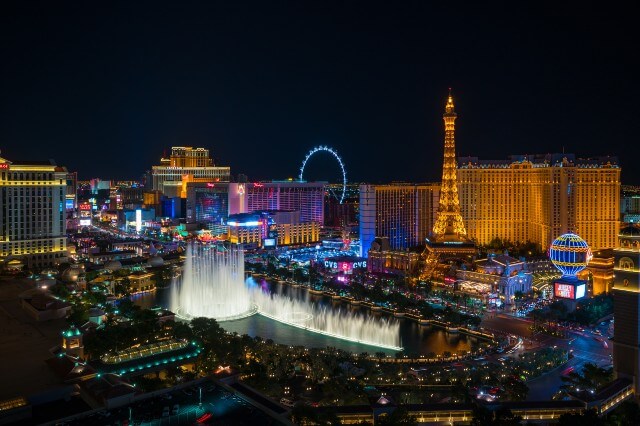 Las Vegas NV Senior Move Help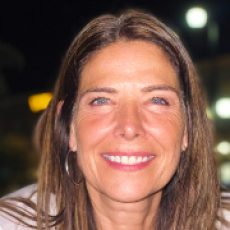 If you're looking for Las Vegas NV senior move help, call Lori Judd first! Lori is known for highly personalized, thoughtful service that anticipates every aspect of your move. Lori has extensive experience as a Professional Organizer, and provides expert storage and organization solutions for your new space.  She's famous for her thoughtful settle-in services, handling kitchens, closets and home storage with exacting detail. As a personal concierge and house manager, Lori even manages the final details: beds made, refrigerator stocked, and all utilities and services arranged to help make her clients as comfortable as possible, as quickly as possible.
Lori leaves no stone unturned to make sure you have the support you need for a seamless, low-stress experience.  She arranges or personally performs all the services you need for an easy move, including:
Above all, Lori is committed to a highly customized approach that anticipates the needs of her clients, keeping them comfortable, informed and in control throughout the process.  Her clients describe her as "efficient and patient and very helpful" and "the only reason" they were able to put their home on the market.  Intentional living is always the goal, and the best compliment of all may be "Now my place is a great place to rest, relax, and work!"
Love and thought goes into every project. Lori is available to travel  as needed and will see you through to final move-in perfection.
NEW & INTERESTING IN SENIOR DOWNSIZING
Get the latest advice from the pros.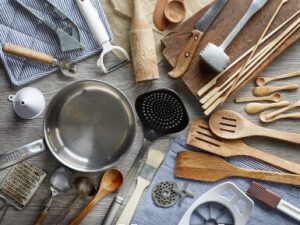 How to Downsize the Kitchen How do the words "smaller kitchen" make you feel? For some people, the idea of taking more of their meals
Read More »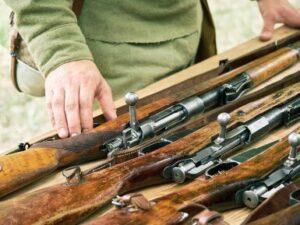 Whether you find antique or modern firearms in a family member's estate, it's essential to know how to handle them safely and legally. Many people
Read More »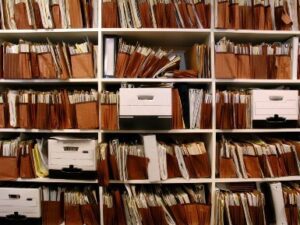 Secure vital documents with the help of our Vital Documents Checklist. If you're thinking about downsizing and/or moving, putting your hands on your important legal,
Read More »
For Retirees, Seniors and Downsizers in Las Vegas NV
SOME OF OUR FAVORITE PLACES IN LAS VEGAS NV
Whether you're moving to the American Southwest or just downsizing your current home, there's something for everyone in Las Vegas NV
Why Retirees, Seniors and Downsizers Love the Las Vegas NV Area
With a rich history involving illicit casinos, prohibition-era speakeasies, and organized crime, it's no wonder Las Vegas is known as Sin City. These days, however, it's perfectly legal to gamble with a drink in hand, and organized crime is contained within The Mob Museum. While the countless casinos are a huge draw, this vibrant city offers many thrilling experiences beyond gambling, and has thus been dubbed the Entertainment Capital of the World. One can enjoy world-renowned performances like Cirque du Soleil, relax at a resort pool, ride leisurely on a gondola, and so much more!
Paradise
Most of the iconic "Las Vegas" Strip is actually located in Paradise, an unincorporated town right in the heart of Vegas. Given its centralized location, Paradise is home to a majority of the attractions in the Las Vegas area, including many of the quintessential hotels and casinos that Vegas is known for. Be sure to time your visit to The Strip to include some of the amazing free daily shows, like The Mirage Volcano, the Carnevale di Venezia street performances at The Venetian, and the Bellagio Fountains display. For more free fun, visit the Bellagio Conservatory and Botanical Garden, featuring breathtaking seasonal displays of intricate floral design.
There are also several interest-piquing museums in the area. Visit Titanic: The Artifact Exhibition to see actual relics and brilliant recreations of the famed "unsinkable" ship. For the pinball wizards out there, the Pinball Hall of Fame offers nearly 700 unique machines that visitors are welcome to play. The National Atomic Testing Museum offers a comprehensive look at the history of nuclear research at the Nevada Test Site.
Paradise also boasts some of the best restaurants in the area. For burgers and barbecue, Smoke & Fire is a must. The Broken Yolk Cafe is the perfect brunch spot, offering classic breakfast foods as well as dishes with a twist, like Sope Eggs Benedict. Fans of competitive cooking programs should dine at Gordon Ramsay Hell's Kitchen, offering much of the same menu featured on the show, such as Beef Wellington and Seared Scallops.
North Las Vegas
North Las Vegas is a separate city, but the transition from Vegas is practically seamless, and there is plenty to do here! Both adults and kids will love Aliante Nature Discovery Park, complete with beautiful scenery, picnic areas, a dinosaur themed kid's space and a seasonal splash pad. Keep the family-friendly fun going with a trip to SeaQuest Interactive Aquarium, where visitors can feed otters and snorkel with stingrays. Round out the nature enrichment with a trip to Desert National Wildlife Refuge with camping, hiking, and plenty of opportunities for photographing native flora and fauna.
Left of Center Art Gallery offers a fabulous display of contemporary local art, as well as works from across the country. Enjoy mall-style, big brand shopping and a free fountain show at Miracle Mile Shops. Take a trip back in time with a night at the West Wind Drive In where you can bask in nostalgia and enjoy movies right from the family car. 
Breakfast is easy at Omelet House, offering all things egg. Enjoy lunch with a view at Sunshine & Tailwinds Cafe, where you can watch planes taking off over American diner fare. For date night, visit North Italia for romantic outdoor seating and delicious Italian cuisine. 
Spring Valley
The Vegas fun doesn't stop at the city limits! Head southwest to Spring Valley, and tee up for a good time at Rhodes Ranch Golf Club, complete with stunning mountain views. Cool activities like figure skating and hockey are available at Las Vegas Ice Center year-round. Visit AREA15, an indoor playground for all ages featuring exhilarating activities like axe-throwing and zip-lining.
Spend a day enjoying The Great Outdoors at Red Rock Canyon, offering camping, hiking, and amazing scenic views. Golf enthusiasts should consider joining Red Rock Country Club to enjoy those beautiful views while playing 18 holes. Visit Desert Breeze Park, a beloved local green space offering ball diamonds, basketball courts, a dog park, picnic areas, and a children's area. You don't have to be a cacti enthusiast to enjoy a visit to Cactus Joe's Blue Diamond Nursery, featuring beautiful scenery, interesting art, and a chance to purchase some of the most interesting plants the desert has to offer.
Enjoy a night with friends at Sparrow + Wolf, featuring craft beers and various international cuisines in a setting reminiscent of a dinner party. Visit BabyStacks Cafe for a brunch of impossibly tasty pancakes.  Enjoy a lowkey lunch at Roma Restaurant & Deli, serving Italian staples like sandwiches and pasta.
Sunrise Manor
East of Vegas lies Sunrise Manor, home to beautiful outdoor spaces, family-friendly activities, and a diverse community. For starters, the suburb is at the base of the Frenchman Mountain, which offers beautiful views and fantastic challenging trails for the hiking enthusiast. Clark County Wetlands Park features more scenery and paved trails where you're sure to get a glimpse of the native wildlife.
Visit Sam's Town Hotel & Gambling Hall for some casino fun, and be blown away by their 10-story indoor greenspace, Mystic Falls Park. Cool off with a trip to Hollywood Aquatic Center, where the whole family can enjoy waterslides, play equipment, and both indoor and outdoor swimming areas.
For a casually cool brunch, try Art Cafe, serving up crepes, burgers, and more in a cozy, eclectic atmosphere. For a fabulous evening with friends, look no further than Therapy, which offers great food, dancing, drinks, and even hookah at this combo restaurant and nightclub. Comfort food is aplenty at Yardbird, boasting critically acclaimed fried chicken and other Southern delicacies. 
Henderson
The second largest city in Nevada, Henderson is near Hoover Dam and Lake Las Vegas, and offers a vibrant art scene, great shopping, and fabulous restaurants. Notable in this area is Seven Magic Mountains, an installation by artist Ugo Rondinone in the Mojave Desert composed of colorful stacked boulders. Bring the kids to Cowabunga Bay Water Park for a day of aquatic fun on their plethora of slides, lazy river, and wave pool. Take a walk on the wildside with a visit to Lion Habitat Ranch, where you can find giraffes, tortoises, and more among the big cats that give the facility its name. 
Enjoy nature and history at the Sloan Canyon National Conservation Area, boasting picturesque hiking trails including a Petroglyph Trail, which leads you to an area covered in prehistoric drawings. Golf lovers should consider joining Dragon Ridge Country Club, offering a fabulous course, two amazing restaurants, and an engaging social calendar. Ethel M Chocolates Factory & Cactus Garden offers the largest botanical garden in Nevada and so much more, including tours of their factory, and a chocolate tasting class (yum!).
For a quick bite, head to Chicken Shack, offering wings galore. Juan's Flaming Fajitas and Cantina is home to delicious Mexican favorites like Enchiladas de Mole and Flan for dessert. For a relaxing, al fresco lunch, head to Settebello Pizzeria Napoletana and enjoy Italian favorites like Pizza (of course!), Bruschetta, or Caprese Salad. 
Enterprise
Enterprise is a place for adults to play! Experience the "Best Free Attraction in Las Vegas" at Silverton Casino and Aquarium, featuring thousands of tropical fish, interactive feeding times, and Mermaid Swims. If you've got a need for speed, you've got to visit Exotics Racing, where visitors can get behind the wheel of luxury cars like Ferraris and Lamborghinis and put the pedal to the metal. Dig This is a giant sandbox where adults have a chance to operate bulldozers & excavators.
Easily kill several hours at Antique Mall of America, a HUGE marketplace for goods from past decades. One of the top-rated parks in Nevada, Exploration Peak Park offers play areas, an outdoor amphitheater, trails, and more for the whole family.
Enjoy tapas with friends at 89139 Bistro, offering small plates and a beautiful ambience. For modern American dishes served up in style, visit Salt & Spoon. Whether you're looking for brunch, burgers, or barbecue Mama Bird has you covered with their menu of delectable dishes with a Southern twist. 
Summerlin
If you are looking to live in luxury, look no further than the suburb of Summerlin, host to a handful of exclusive neighborhoods. Consider joining The Summit Club, a private golfing and residential community and home to stars like Celine Dion. The Ridges is another highly acclaimed neighborhood that boasts the highest altitude and thereby some of the best views in the Vegas area, including the gorgeous Red Rock Conservation Area. Considered to be the finest luxury community in the area, Spanish Trail is another upscale residential neighborhood boasting a championship golf course with 27 holes, 15 lakes, and over 120 bunkers. The Lakes is a group of gated communities surrounding its namesake and crown jewel, man-made Lake Sahara.
Beyond these luxurious neighborhoods, Summerlin as a whole offers fantastic shopping, fine dining, and plenty of activities to keep you busy. For all that glitters, visit local jeweler D&R House of Diamonds for dazzling custom work. Las Vegas Ballpark offers a smaller crowd than the larger stadiums in the area, and therefore a greater, closer experience when watching a home game for the Triple-A team, Las Vegas Aviators. 
Dine for date night in an outdoor cabana at Vintner Grill, offering American dishes with a Mediterranean twist. For crave-able creole creations, visit Lola's, offering a relaxed space to enjoy dishes like gumbo, tchoupitoulas, and red beans and rice. For adventurous eating, try Nittaya's Secret Kitchen, offering Thai classics with unexpected spins. 
Get in Touch. You can rely on us for Las Vegas NV senior move help.
Lori Judd and 515 Connexions is the local favorite for anything related to senior moves, downsizing, and estate liquidation in the Las Vegas NV area.  Call Lori Judd first for full-service home transitions.
Call Lori at 702-956-4466 to get started today.