Downsizing, Senior Moves, & Local Moves
Jacksonville FL Downsizing Help
Full-Service Relocation
Senior Move Manger
If you're looking for downsizing help in the Jacksonville Florida area, look no further than the team of professionals at Ideal Move. No project is too big for this fantastic team, and they will go above and beyond to help you reach your goals, whether it's a small organizing job or a full-blown move. The Ideal Move team is qualified to provide services in the following areas:
Since 2010, Ideal Move has been helping Jacksonville area seniors and their families make stress-free downsizing transitions and the most seamless moves of their lives. Their years of dedicated service have earned them the prestigious Circle of Service Diamond Society designation and A+ Accreditation with the National Association of Senior and Speciality Move Managers (NASMM).
Downsizing and
Senior Moves
Move Management
Decluttering & Design
Home and Office Organization

Past clients can't help but sing Ideal Move's praises, calling their services "well-orchestrated and efficient", and "beyond compare". Reports include "neighbors were astounded" by their elevated customer service that reaches "a new level of excellence". The team provides "cheerful assistance", and has been called "miracle workers" for their "thoroughness" as well as their "kind, reassuring, and helpful" demeanor. Give Ideal Move a call today to hand over the reins and enjoy a stress-free move.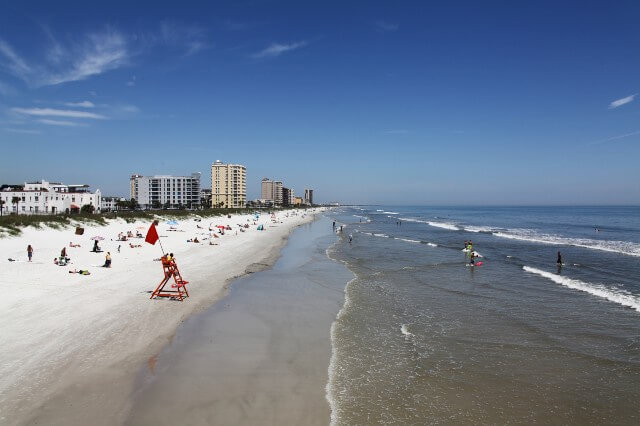 NEW & INTERESTING IN SENIOR DOWNSIZING
Get the latest advice from the pros.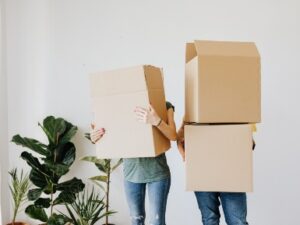 Are you considering a downsizing move? As a professional organizer and move manager, Ginger Willis of Element of Fun Organizing has seen lots of people
Read More »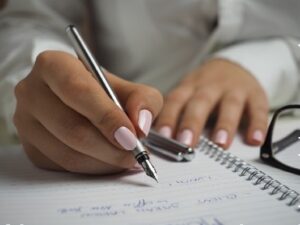 As you prepare to review, assess and sort all of the belongings you've acquired over the past 30 or 40 years, one thing becomes clear: 
Read More »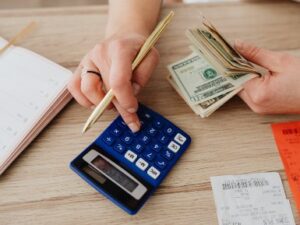 As Senior Move Managers, Professional Organizers, and Downsizing Specialists, we are often asked about how much a move will cost. It's a valid question, and
Read More »
LOCAL RESOURCES IN JACKSONVILLE FL
SOME OF OUR FAVORITE PLACES IN THE JACKSONVILLE AREA
Jacksonville FL has wonderful options for downsizers, seniors, and empty nesters of all ages.
Jacksonville
Water-lovers are drawn to Jacksonville, also known as "The River City". Offering three beach areas: Atlantic Beach, Neptune Beach, and Jacksonville Beach, one can truly enjoy every activity under the sun. Surfing, sailing, kayaking, water skiing, fishing, and swimming can be enjoyed almost year-round in this subtropical climate, where the ocean waters never dip below 60 degrees. Foodies and beer-lovers flock to Jax to enjoy a variety of cuisines and a thriving brewery scene, and night owls stay out to enjoy a magical cosmopolitan nightlife. Jacksonville truly has a place for everyone amidst its rich and diverse culture. 
Take the family on an exciting adventure at Jacksonville Zoo and Gardens. An award-winning menagerie of over 2,000 animals and more than 1,000 plant species fills the wonderful exhibits. Keep the fun going with a trip to The Catty Shack Ranch Wildlife Sanctuary, where you can get an up-close look at rescued big cats like pumas and tigers. 
A point of pride is Jacksonville's enormous urban park system (the largest in the nation!) including national, state, and city parks as well as gardens, an arboretum, and a national preserve. 
Favorites include Little Talbot Island State Park which features beautiful white sand beaches, miles of bike trails, and several creeks that are perfect for kayaking. Surrounding a 60 acre freshwater lake, Kathryn Abbey Hanna Park is another great choice for outdoor fun with activities like sailing, surfing, and fishing available.
While the outdoor activities are countless, there is plenty to do inside, too! Visit Jacksonville's Museum of Science and History, featuring interactive exhibits and the largest single-lens planetarium in the world. Admire some of today's most incredible artworks at Jacksonville Museum of Contemporary Art, and a vast collection of works spanning 2100 B.C. through the 21st century at  Cummer Museum of Art and Gardens. Tune into a rich history at Ritz Theater where you can enjoy activities ranging from rocking out to a concert to viewing a film, or be fascinated by exhibits in their museum.
Each month on the first Wednesday, Downtown Jacksonville comes to life with a free event that invites the community to celebrate its local artists: First Wednesday Art Walk. Be sure to eat dinner on the fly at one of the fantastic food trucks parked in James Weldon Johnson Park during the event. Saturdays are a weekly treat for those who regularly visit The Riverside Arts Market, where one can procure everything from local art to fresh produce. Music lovers can make their Memorial Day memorable by attending the weekend-long Jacksonville Jazz Festival. Live jazz (of course), as well as a smorgasbord of local foods and a palpable atmosphere are sure to be found within the 15 block area.
Serving modern American cuisine, Black Sheep Restaurant strives to use local products wherever possible and offers stunning views from their rooftop lounge. For award-winning French fare with a Southern twist, give Restaurant Orsay a try.
Sweeten up your day with a scoop in fun flavors like lavender or taro at Five Fx Ice Cream and Waffles. Beer lovers should visit Lemonstreet Brewing Company for some of the best craft beer in Jax created with local ingredients and a latin influence. 
Atlantic Beach
Just a half hour drive east of Jacksonville, the city of Atlantic Beach is known for its beautiful namesake beach, which is perfect for every activity under the sun and in the water. With close proximity to shopping and restaurants, it's no wonder that this city is a popular vacation spot. 
Beyond the beach, there are plenty of other fantastic outdoor spaces to enjoy. Visit Hannah Park, along the northern border of Atlantic Beach, to play in the water, comb the beach, camp, or bike. Enjoy a nice fishing dock and walking paths at Tide Views Preserve, and stay late to enjoy the best views of the setting sun at Sunset Pier Park.
Literature fans will love dining at Poe's Tavern, offering American fare in a relaxed setting decorated with all things Edgar Allan Poe. Enjoy a fresh local catch as your entrée at surf-inspired Two Dudes Seafood Restaurant.
Neptune Beach
Also east of Jax, Neptune Beach is one of the most popular vacation destinations in Duval County thanks to a great variety of restaurants, lodging accommodations, and plenty of annual events right on the beach. With both urban areas and wildlife preserves nearby, there are a vast array of activities to choose from here.
Bring your furry friends to dog-friendly BrewHound, a combination bar and dog park that offers coffee, craft beer, and wine and a place for your four legged friends to mingle. Enjoy street eats, cocktails, and more at Hawkers Asian Street Food. Delight in a no-frills fresh catch at local favorite, Sliders Oyster Bar. 
Jacksonville Beach
Surfers, golfers, and vacationers flock to the city of Jacksonville Beach, also nestled along the "First Coast" of Florida. With some of the best waves in the region and frequent dolphin sightings, the beach is a local favorite for a reason.
Enjoy 18 holes at Jax Beach Golf Club, featuring an abundance of scenic views, recently improved greens and fairways, and a fully stocked pro shop. Consider a visit to The Beaches Museum, offering a comprehensive overview of Jacksonville's beach communities and culture through art and history exhibits. 
Relax near the water at Dockside Seafood Restaurant, offering outdoor seating and all the delights of the sea. Eleven South is an upscale dining experience perfect for date night thanks to American cuisine paired with an extensive wine list.
Ponte Vedra Beach
Best known for golf, Ponte Vedra Beach is home to TPC Sawgrass, host of The PGA Tour and The Players Championship and famed for its 17th-hole island green. Speaking of green, this city is flush with green spaces, including dog-friendly Mickler's Landing Beach, a national wildlife reserve, and of course, the beach and its many lagoons. And like all of these other picturesque beachfront cities, elegant shopping and plenty of fine dining options are just a stone's throw away.
Live music, a waterfront patio, and rum drinks (hence its namesake) can be found at Pusser's Bar & Grille. Wine, dessert, and a French flair are staples at JJ's Liberty Bistro.
St. Johns
A small, unincorporated bedroom community, St. Johns is chock full of charm. Far enough away from the hustle and bustle yet a quick drive from all of the major cities in the area, this community is perfect for those who truly want a getaway. With nearby beach areas, plentiful choices for shopping and dining, and historical sites, there is sure to be something here for everyone, even if it's just some peace and quiet. 
Enjoy Southern style delights at Grumpy's, churning out classic diner staples from its award-winning kitchen since 1999. Elevate your dining experience at Ember & Iron, offering modern plates and wine pairings within a nostalgic setting.
Nocatee
Known for being one of the best master-planned communities in America, Nocatee is another smaller community packed with big charm. Nocatee Town Center is the heart of it all, and hosts a variety of businesses including restaurants, retail stores, and professional services. This sweet town is also known for having a variety of green spaces to enjoy and a community calendar chock full of events nearly every day of the week. With so much to love, it's no wonder Nocatee is rated as the top place to live on the First Coast.
Visit local favorite Treylor Park for the best brunch, featuring a menu of classics with a unique twist, like peanut butter battered wings and pancake tacos. Enjoy one of the best happy hours in the area alongside comfort foods at South Kitchen & Spirits.
Call us first. You can rely on trusted senior move professionals for Jacksonville FL downsizing help.
Ideal Move is our top choice for Jacksonville FL downsizing help.  Get in touch with their team of pros to get started on your organizing project or downsizing move today.