Downsizing, Senior Moves, Estate Services, Home Transitions
Senior Moves, Decluttering & Downsizing, Estate Clearouts
Are you looking for Indianapolis IN downsizing help? Let us help you find the best senior move and downsizing pros in the Indianapolis IN area.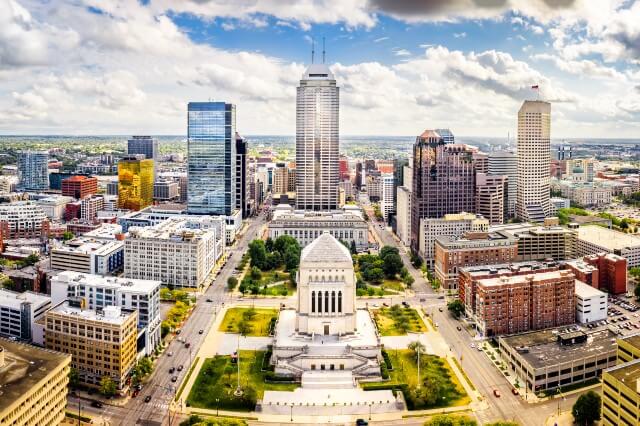 NEW & INTERESTING IN SENIOR DOWNSIZING
Get the latest advice from the pros.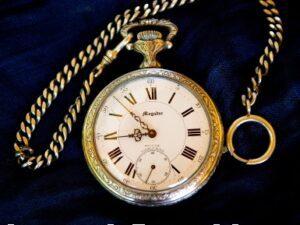 Pocket Watches A pocket watch on a chain was a must-have accessory for hundreds of years. The use of pocket watches dates all the way
Read More »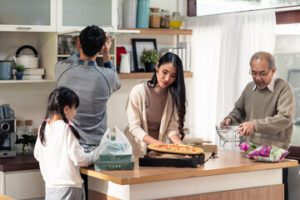 Sharing a Home with Your Older Parents In many societies, multi-generational living is the norm.  While Americans are less likely to combine their living arrangements
Read More »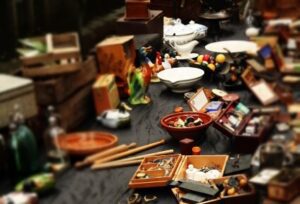 Sorting and reducing your belongings for a downsizing move is always a challenge, but there are silver linings too.  For some, the ability to pass
Read More »
For Retirees, Seniors and Downsizers in the Indianapolis IN Area
SOME OF OUR FAVORITE PLACES IN INDIANAPOLIS IN
Whether you're moving to the Midwest or just downsizing your current home, there's something for everyone in Indianapolis IN
Why Retirees, Seniors and Downsizers Love the Indianapolis IN Area
Indianapolis, IN offers a range of attractions that cater to various interests, and a mix of urban and suburban neighborhoods, each with its own character and amenities. The city boasts affordable housing options, excellent healthcare facilities, and a strong sense of community. It has a relatively low cost of living compared to other major cities, making it attractive to seniors looking for affordable retirement options.
Additionally, Indianapolis offers a variety of senior living options, including active adult communities and assisted living facilities, providing specialized care and support for seniors who require it.  The city's commitment to senior-friendly initiatives, welcoming environment, and variety of attractions and amenities make it an appealing choice for seniors looking to enjoy an active and fulfilling lifestyle in their retirement years.
Known as "The Racing Capital of the World," the Indianapolis Motor Speedway hosts the iconic Indianapolis 500 race, features the Hall of Fame Museum, and offers tours of the track. As the largest children's museum in the world, The Children's Museum of Indianapolis offers a wide range of interactive exhibits and educational activities. The renowned Indianapolis Museum of Art at Newfields features a vast collection of artworks from around the world and boasts beautiful gardens and grounds.
Get a taste of Latin America at Livery, serving classic dishes and tequila and offering year-round rooftop seating. Craft cocktails and shared plates of New American cuisine can be found at the trendy eatery, Bluebeard. Have your next gathering with friends at Mesh, offering a great patio space and contemporary bites and happy hour specials. 
Broad Ripple Village
A vibrant and eclectic neighborhood, Broad Ripple Village is known for its lively atmosphere, arts scene, and outdoor activities. It offers a mix of apartments, condominiums, and single-family homes, providing diverse housing options. The neighborhood's walkability, proximity to amenities, and vibrant social scene make it appealing to seniors who enjoy an active lifestyle.
Visit Broad Ripple Park, a 62-acre greenspace offering a variety of amenities including a pool, family center, tennis courts, and playgrounds. The nearby Monon Trail spans the state and provides a scenic path for walking, jogging, or cycling. Participate in a variety of classes and summer programs or enjoy an exhibition at Indianapolis Art Center. Find the freshest ingredients the community has to offer at Broad Ripple Farmers Market, with vendors selling everything from fresh produce and homemade baked goods to regional meats and cheeses. 
Pour some bubbly and snack on delicate crepes at Petite Chou Bistro & Champagne Bar. Enjoy a waterside meal at Canal Bistro, offering a Mediterranean menu. Grab friends for a night out at Flatwater, offering a spectacular waterside bar, and be sure to return on Sunday morning for their build-your-own Bloody Mary special.
Carmel
A thriving suburb known for its beautiful neighborhoods, excellent schools, and a strong sense of community, Carmel offers a mix of housing options, including single-family homes, townhouses, and retirement communities. This locale's focus on arts and culture, well-maintained parks, and senior-friendly amenities make it an attractive choice for seniors seeking an active and engaging lifestyle.
Located along the Monon Greenway, Carmel City Center is a landmark destination boasting the best boutiques, restaurants, and entertainment options. Catch a ballet, musical, concert, or endless other options for entertainment at The Center for the Performing Arts, a world class performance center comprising three venues. Spend some time in the heart of Carmel Arts & Design District, where you can dine al fresco after exploring any of over 200 art and design-focused businesses in the area. 
Hit up Muldoon's on Main for trivia night or live music performances paired with their Irish-American cuisine. Asian-inspired surf and turf specialities can be found at Monterey Cuisine. Grab a beer and a healthy portion of pub grub at Charleston's Restaurant. 
Zionsville
A picturesque town known for its small-town charm, historic architecture, and well-preserved downtown area, Zionsville offers a mix of housing options, including historic homes and newer developments. Boasting a walkable downtown, beautiful parks, and a close-knit community, this suburb is an appealing choice for seniors seeking a tranquil and friendly environment.
Take the kids out for a day of learning in the great outdoors at Zionsville Nature Center, offering exhibits on local wildlife and a variety of nature trails. Dive into the history and culture of the area at Sullivan Munce Cultural Center, featuring an art center, a history museum, a genealogy library, and the town's welcome center. Enjoy a great variety of local produce, home baked goods, and freshly prepared foods at Zionsville Farmers Market, held every Saturday morning from May through September. 
You won't find a more literal farm-to-table experience than at Traders Point Creamery, a restaurant housed in a 19th century dairy barn offering a seasonal menu packed with locally sourced ingredients. With a raw bar and sushi options as well as steaks and pasta, there is something for everyone at the creative eatery, Noah Grant's Grill House & Oyster Bar. Whether you prefer tacos and tequila or burgers and beer, you can have the best of both worlds at Salty Cowboy. 
Fishers
A rapidly growing suburb known for its excellent schools, family-friendly atmosphere, and abundant recreational opportunities, Fishers offers a mix of housing options, including single-family homes, apartments, and active adult communities. A focus on family-oriented activities, recreational facilities, and senior-friendly amenities make it an attractive choice for seniors. The town's commitment to providing a high quality of life and the presence of retirement communities cater to seniors' needs.
Venture out to Conner Prairie Interactive History Park, a display of living history preserving an example of 19th century life along the White River. Musical performances, films, and other cultural events are hosted at Nickel Plate District Amphitheater, as well as Fishers Farmers Market each Saturday morning during the summer. Hike trails and enjoy the green space at Ritchey Woods Nature Preserve. Fish the stocked lake, grab a meal in the picnic shelter, or just enjoy the scenic water views from shore or kayak at Saxony Beach. 
Take your sweetie out for a date night at Peterson's, a high-end steakhouse known for their surf and turf and extensive wine list. Simple American eats and out-of-this-world coffee cake can be found at Sahm's Restaurant. Sports fans can enjoy cold beers paired with burgers or pizza while they watch the game at Bubba's 33. 
Downtown Indianapolis
A bustling urban center with a mix of residential, commercial, and entertainment options, Downtown Indianapolis offers various housing options, including apartments, lofts, and condos, with easy access to amenities and cultural institutions. This neighborhood provides a vibrant city living experience with its numerous dining options, cultural attractions, and entertainment venues. Seniors who enjoy the energy of an urban environment, access to arts and cultural events, and a range of dining choices may find downtown living appealing.
Mass Ave is a vibrant arts and cultural district, hosting monthly gallery walks and art festivals and offering a variety of galleries, theaters, boutiques, and restaurants. White River State Park offers urban walking and biking trails, a canal for paddle boating, and various recreational activities. Enjoy educational exhibits on science, arts, and history for all ages at Indiana State Museum. Dive into the history and culture of Indigenous America at Eiteljorg Museum of American Indians and Western Art.
For a contemporary twist on surf and turf or pizza, give the upscale steakhouse Harry & Izzy's a try.  Comfort foods and craft beer can be enjoyed in the relaxed atmosphere at Conner's Kitchen + Bar. German foods, flowing beer, and live music can be found at indoor/outdoor beer hall, The Rathskeller. 
Get in Touch. You can rely on us for senior move help in Indianapolis IN.