Downsizing, Organizing and Senior Moves
Hartford CT Downsizing Help
Leslie Raycraft and her friendly team of professional organizers at POSH Organizing (Personal Organizational Solutions for the Home) are our top choice for downsizing, decluttering, and preparing for a move in Hartford CT.  Leslie also implements custom organization systems that help her clients easily store and access their belongings in their new space.
Locals know to call Leslie first for Hartford CT downsizing help. Allow the POSH team to ease your journey towards a simpler, less cluttered lifestyle. You'll save time, effort and money, plus you'll gain the serenity and peace of mind that comes with an organized home.
Leslie's organizational prowess and expert skills are backed with some of the top credentials in the industry, including:
The POSH team offers a variety of downsizing and organizing services, including:
Downsizing and
Senior Moves
Preparing a Home for Sale
Home Organizing
Decluttering

Leslie's clients describe her as "friendly, non-judgmental, gentle, and effective" and say her organizational skills are "truly proven". Her team at POSH Organizing "accomplishes in hours what would normally take days to tackle" and "makes your home look like it belongs in fancy magazines." Whether you're aging in place, moving, downsizing, or just getting organized, call Leslie and her team at POSH Organizing first for Hartford CT downsizing help.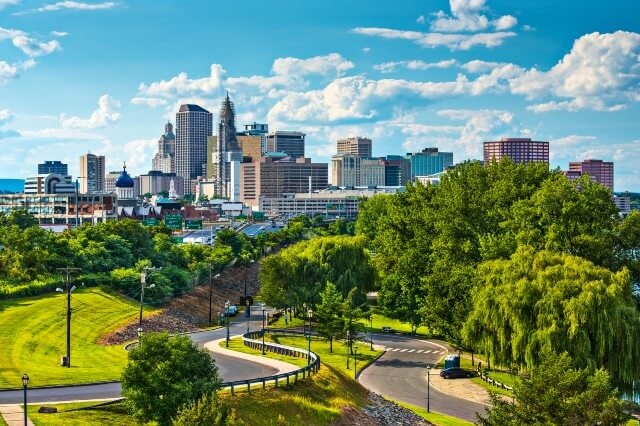 NEW & INTERESTING IN SENIOR DOWNSIZING
Get the latest advice from the pros.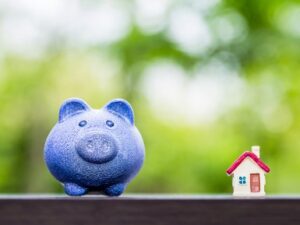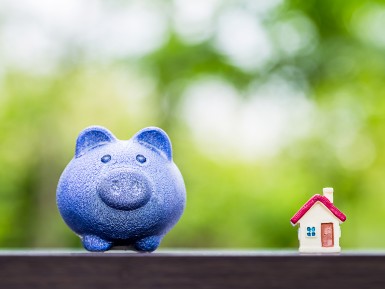 Save Money on Your Downsizing Move There was a time (so we are told!) when you could downsize into a much smaller home and sell
Read More »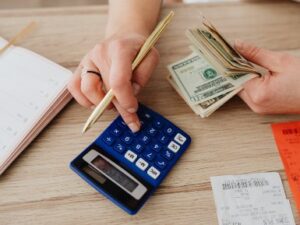 As Senior Move Managers, Professional Organizers, and Downsizing Specialists, we are often asked about how much a move will cost. It's a valid question, and
Read More »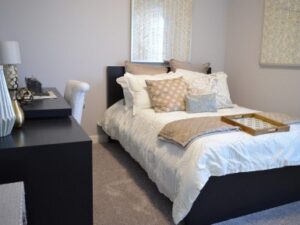 Do you Love Hosting Houseguests? It's surprising how often downsizers tell us that letting go of the guest room is one of the biggest reasons
Read More »
LOCAL RESOURCES IN THE HARTFORD CT AREA
SOME OF OUR FAVORITE PLACES IN HARTFORD CT
Hartford CT has wonderful options for downsizers, seniors, and empty nesters of all ages.
The crown jewel and capital of Connecticut, Hartford is home to historic attractions, unique museums, beautiful green spaces, and a rich tapestry of culture and arts. Whatever you're looking for, Hartford has it. 
Literature lovers should visit Mark Twain House & Museum to learn more about the author's legacy and enjoy the Picturesque Gothic architecture of the 25-room home. Harriet Beecher Stowe Center offers engaging tours centered around the author's life and hosts regular programs and discussions designed to inspire.
Wadsworth Atheneum Museum of Art was the first public art museum in America, and boasts a huge collection of over 50,000 pieces ranging from ancient to contemporary. Connecticut Science Center is the perfect place for curious minds, featuring hands-on, interactive exhibits for all ages. 
Thespians are at home in Hartford, and there is a thriving performing arts scene. For innovative and provocative feature plays and musicals, be sure to visit resident theater Hartford Stage. The biggest venue in Connecticut for theater, Bushnell Center for Performing Arts offers community programs as well as larger productions. 
Experience a totally new dining style at Parkville Market, the first food hall in Connecticut with endless options to satisfy whatever you're craving, all within a unique venue offering pop up shops and weekly entertainment alongside your meal. Make the most of date night at Peppercorn's Grill, an upscale Italian restaurant in a refined setting. 
Glastonbury
Eleven miles southeast of Hartford lies Glastonbury, a suburb filled with historical sites, lush green spaces, and plenty of family-friendly fun. Since the 1970s, the Apple Harvest & Music Festival has been a top attraction in Glastonbury, drawing in music lovers with performances on three stages, amusement rides, and countless food trucks and other vendors lining the midway. Visit the much-loved Harvest Pub for delightful adult drinks, like hard ciders and more. 
Riverfront Park is a gorgeous location to gather with family and friends, bordering the Connecticut River. Be sure to visit during the summer, when the Riverfront Music Series is in full swing, featuring local musicians and food vendors each Wednesday evening along the waterfront. Take a ride on Rocky Hill-Glastonbury Ferry for a closer look at the river, and you may even see an eagle overhead as you take in the scenery.
Spend a relaxing Sunday morning at Rose's Berry Farms, picking raspberries and blueberries to your heart's content and end your visit with a delectable brunch menu. Bring the whole family out for New York style thin crust pizza at Luna Pizza and enjoy relaxing on their patio. For the freshest seafood around, visit Max Fish, offering a raw bar, great cocktails, and highly recommended lobster. 
Avon
Considered to be one of the safest towns in America, Avon is an affluent suburb, and just a 15 minute drive from Hartford. If visiting in the fall, be sure to time your trip so you can attend the Fall Art Market, offering fantastic works by local artists and skilled craftsmen.
Talcott Mountain State Park is nearby, home to great vantage points thanks to trails along Metacomet Ridge, as well as the 165-foot-high mountain top lookout, Heublein Tower.
Visit Farmington Valley Arts Center to see a rotating collection of local art in Fisher Gallery or improve your skills in ceramics, macrame, or writing through one of their classes. History buffs can pencil in Pine Grove Schoolhouse for any Sunday between 2-4pm, to step back in time to 1865 and get a glimpse at the experience of learning in a one-room schoolhouse. 
A hip place that has great food, drinks and atmosphere awaits at Marketplace, perfect for date night. The North House offers upscale American eats, craft beers, and cocktails in a relaxed setting.
West Hartford
With a motto of "Where City Style meets Village Charm", it's no wonder West Hartford is considered one of the best suburbs in the area. With a rich history, great local shopping, and safe neighborhoods, this community is a great place to call home or just visit for the weekend. 
Elizabeth Park is a haven for people wanting to stretch their legs, offering a magnificent rose garden, a wondrous wildflower trail, and a picturesque pond to set the scenery. For several hiking options based on intensity, visit West Hartford Reservoir and take in the beautiful views of the water and wildlife. 
Theater lovers can get their fix at Playhouse on Park, a local theater offering everything from plays and musicals to comedy nights. Visit Noah Webster House to learn about the historical figure best known for his dictionaries. 
Dine indoors or al fresco at Treva, offering Italian cuisine in an elegant setting, perfect for date night. Meet up with friends for cocktails and veggie-packed dishes at Zohara Mediterranean Kitchen.
Simsbury
For a leisurely afternoon adventure where you can stop and smell the roses, take a trip just 25 minutes northwest of Hartford to the lovely town of Simsbury. A visit to Old Drake Hill Flower Bridge is a must, featuring scenic views and lined with extraordinary floral displays. Visit Massaco Plantation Historic Village, maintained by Simsbury Historical Society, and enjoy the Phelps Tavern Museum and Civil War reenactments.
Summertime is that much sweeter thanks to Rosedale Farms & Vineyards, where one can drop in through the end of October to enjoy a bottle of vino and accoutrements from the locally-sourced farm stand. For a quick lunch, pop on over to Popover Bistro & Bakery and be sure to try their highly recommended tuna melt. A fresh variety of Asian cuisines including sushi and Thai specialties can be found in the casual setting of Meadow Restaurant.
Farmington
Once known as the Grand Central Station for the Underground Railroad, the community of Farmington is set 10 miles west of Hartford, and is full of rich history. Freedom Trail can still be followed today as a somber reminder and preservation of the past, including 11 stops at historic landmarks throughout the city. 
Art and history buffs can rejoice, as Hill-Stead Museum is the best of both worlds. With collections rivaling those of much larger museums, their exhibits include French Impressionist masterpieces by Monet, Degas, and Whistler, all housed within a historical Colonial Revival home. For a glimpse at 18th-century life visit the historic Stanley-Whitman House, nestled in a picturesque setting of stone walls, raised garden beds, and an apple orchard. 
Enjoy the Great Outdoors at Tolcott Meade State Park, and hike, bike or walk fido along the Farmington Canal Heritage Trails. Play 18 holes, then fill a 19th (your mouth) with delicious ice cream at Farmington Miniature Golf & Ice Cream Parlour. 
Wood-n-Tap is not your average sports bar; while they have the usual draft beer and sports playing on multiple screens, their American comfort food and craft cocktails are full of unexpected, pleasant twists. For Italian-inspired dishes, classic cocktails, and a cozy but classy atmosphere, visit Butchers & Bakers.
Wethersfield
Just south of Hartford, Wethersfield has earned its nickname as "Ye Most Ancient Towne" in Connecticut thanks to great care and preservation of historic landmarks throughout the area. Experience 18th and 19th century life through four beautiful historic buildings, guided tours, and Revolutionary War reenactments at Webb Deane Stevens Museum. 
Open year round, Heirloom Market is the perfect place to shop local goods, enjoy lunch, and pick up seeds for your summer garden. Being the oldest seed company in the United States, Comstock, Ferre, & Co. offers a fantastic selection of heirloom vegetable seeds in an authentic 1820s setting. Take a stroll through historical neighborhoods in Old Wethersfield, offering shops, restaurants, gorgeous architecture of yesteryear, and loads of history. Be sure to stop in to Hurlbut-Dunham House Museum for a free tour along the way. 
Take the whole family, including the dog, to Mill Woods Park, offering trails, playgrounds, a dog park, a fishing pond, and more. Boating enthusiasts flock to Wethersfield Cove, a natural harbor on the Connecticut River and summer hotspot.
River: A Waterfront Restaurant and Bar lives up to its name with scenic views from the deck along the water, plus a selection of steaks, seafood & pastas to round out the dining experience. For American fare with an Italian spin, visit Lucky Lou's Bar and Grill, offering a relaxed atmosphere indoors or out. 
Litchfield
45 minutes west of Hartford lies Litchfield,  recognized as a top small town destination by Smithsonian Magazine. This hidden gem of a community is full of rich history, a thriving art scene, and lush green spaces. 
Litchfield was previously known as Bantam township, and the present-day city is home to two separate historical societies as a result, both of which have fabulous museums worth a visit. Notable local galleries every art connoisseur should visit include Jennifer Terzian Gallery, focusing on process art; Switch Gallery, displaying contemporary fine art; and The Jamie Gagarin Art Gallery at OWL, featuring a rotating collection of local artworks.
A trip to White Flower Farm will leave you dazzled thanks to their sprawling , gorgeous display gardens. Bring some of that magic home with any of the thousands of plants they offer for sale, including both annuals and perennials, shrubs, vines, bulbs, and more.
Get into good spirits at Litchfield Distillery, which offers tours of their facility and tastings of their products, all created with fresh, locally sourced ingredients. Enjoy date night at West Street Grill, offering upscale, seasonal dishes in a stylish setting. American eats with a side of live music can be found at @ the Corner, a local favorite loved for its atmosphere. Delight in the delicious at Patty's Restaurant, offering classic diner fare for breakfast and lunch.
Get in Touch. You can rely on trusted senior move professionals in Hartford CT
POSH Organizing is our top choice for Hartford CT downsizing help.  Get in touch with Leslie Raycraft to get started on your organizing project or downsizing move today.