Downsizing, Senior Moves, Estate Sales, Home Transitions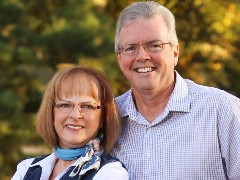 Terri & Jimmy Stephens
Real Order
678-513-6585
If you're looking for quality and experienced move management services or downsizing help in the North Georgia Foothills, including Gainesville, Lake Lanier, Cumming, Milton, Buford and Suwanee,  call Real Order first! Terri Stephens and her husband Jimmy oversee an experienced team of  downsizing  professionals who will approach your project with empathy, skill and efficiency.
Real Order has been locally owned & operated since 2003, and is standing by to assist you with any aspect of your move or organizing project:
Terri and Jimmy Stephens are widely recognized as local leaders in the Senior Move business. They maintain the most current training and certifications to provide the best possible service:
SMM-C Certified Senior Move Manager
CPO Certified Professional Organizer
CRTS Certified Relocation & Transition Specialist
NAPO National Association of Productivity & Organizing Professionals – since 2003 – Golden Circle Member
NASMM National Association of Senior & Specialty Move Managers – since 2008 – Circle of Service Member
Clients of Real Order describe their service as "seamless, professional, and smooth"; and say the team "handled all of our treasures with such respect", "far exceeded our expectations", provided "stress-free and efficient" services, and that the added value was "worth every penny."

Gainesville and North Georgia Senior Move Help
Estate Sales & Auctions
Preparing to Move to a 55+ Community
Decluttering & Downsizing
Are you looking for Gainesville GA senior move help?  Terri and Jimmy Stephens offer outstanding senior move coordination and downsizing services throughout the Northern Georgia foothills, including Gainesville, Lake Lanier, Cumming, Milton, Buford and Suwanee.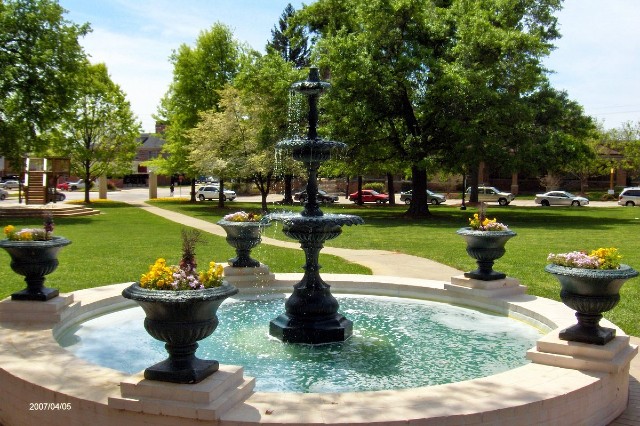 NEW & INTERESTING IN SENIOR DOWNSIZING
Get the latest advice from the pros.
Popular Books for Downsizers Inspiration and practical advice from the pros. When you are undertaking a home transition, you can use all of the advice
Read More »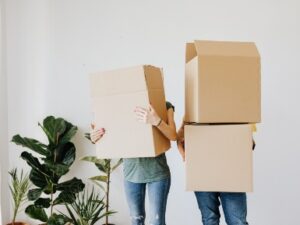 Are you considering a downsizing move? As a professional organizer and move manager, Ginger Willis of Element of Fun Organizing has seen lots of people
Read More »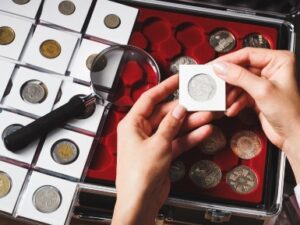 Almost everyone holds onto certain coins for one reason or another.  Whether you are saving a handful of foreign currency or sentimental coins, or if
Read More »
For Retirees, Seniors and Downsizers in Gainesville and North Georgia
SOME OF OUR FAVORITE PLACES IN NORTHERN GEORGIA
Why Retirees, Seniors and Downsizers Love Gainesville and Lake Lanier
Gainesville/Foothills of North Georgia
Within reach of both the Atlanta metropolitan area and the foothills of the Blue Ridge Mountains lies a retirement destination with no shortage of views, wine, and community. Whether you gravitate to the city center or the lakeshore, Gainesville, Georgia promises to make your retirement dream come true.
Central Gainesville
The heart of Gainesville holds a charming, peaceful downtown, perfect for downsizers who prioritize proximity to good food and new friends.
If peace of mind and security sit at the top of your list, Lanier Village Estates is a great choice, where access to the lake and mountains ensures spontaneity and variety in the next chapter of your life. Those looking to settle in a gated, active adult community can find their home among like-minded folks at Cresswind of Lake Lanier.
Once you've settled in Gainesville, plan your first staycation to the quaint mountain town of Dahlonega, where you can catch a concert at Hancock Park or a beer at Dahlonega Brewery. Don't miss out on first-class access to the Chattahoochee River at Don Carter State Park, Georgia's newest state park. And on a sunny day, the Atlanta Botanical Garden of Gainesville is the perfect place for a date or day with the family.
Restaurants and Wineries in Central Gainesville
Luna's Restaurant: Upscale American fare with live piano on weekends.
Scott's Downtown: Seafood and hand-cut steaks in a historic, intimate atmosphere.
Montaluce Winery: Fine wine with nearby hiking in the Chattahoochee National forest.
Wolf Mountain Vineyards: Vineyard tours with a view in the secluded wine haven
Frogtown Cellars: Sunday brunch with a wine tasting in the shadow of the Appalachians

Cumming/Milton
In the heart of the Sawnee Mountain Preserve you'll find one of The City of Cumming, one of North Georgia's hidden gems. The reserve itself holds eleven miles of hiking trails and countless scenic views. If you can't get enough of those green mountain trails, check out the Big Creek Greenway, whose wide, paved paths make the perfect trails for a bike ride or leisurely walk. Catch the latest local touring acts at the Cumming Playhouse, or hunt for treasures at the Lakewood 400 Antiques Market.
On days where all you want is to shop and see a movie, look no further than The Collection at Forsyth for an upscale experience, or Halcyon Forsyth for a hip, modern feel. Get a taste of the Mediterranean at Tam's Backstage, or indulge a steak with a side of live entertainment at The Ridge. 
Suwanee/Buford
In Suwanee, a North Georgia town known for its commitment to progress and innovation, retirees will quickly acclimate to an experience of an authentic community steeped in history. Start your journey learning about the history of the indigenous communities that precede the town on the Historic Old Town Suwanee Self Guided Tour. Then, explore the area on the miles of trails of the Suwanee Creek Greenway. Sims Lake Park offers another mile loop trail with lake views and playgrounds.
For a new weekend tradition, spend your Saturday nights at the Historic Everett's Music Barn, where bluegrass music has reigned king for 57 years. Shop your days away at the Suwanee Town Center and the Mall of Georgia, where you can find everything from yoga classes to happy hour. For delicious local eats, try the eclectic cuisine of Rico's World Kitchen, where chefs invite you to feed your hungry soul as well as your stomach. Or, indulge in the simple American pleasure of a well-seared steak at Ted's Montana Grill. 
Lake Lanier & Surrounding Area
Regardless of where in North Georgia you choose to settle, you'll want to know these insider tips on how to best take advantage of your new proximity to Lake Lanier. Here's our advice:
For a weekend with poolside cocktails for you and waterpark adventures for the grandkids, you can't do any better than the casual resort vibes of Lake Lanier Islands. 
To see the waters where top Olympic rowers train, or simply to grab lakeside dinner from one of many delicious food trucks, spend an afternoon at Lake Lanier Olympic Park. 
Can't get enough of Lake Lanier after that? Try a sunset boat cruise with Lake Lanier Adventures, where you can fish and take in the views at your leisure. 
For great eats, start with a big plate of nachos and a pint of local beer at Pelican Pete's Tiki Bar and Grill. Grab a fish taco from The Twisted Oar, or finish a long day over barbeque with a sunset view at Pig Tales at Lake Lanier. 
Get in Touch. You can rely on us for Gainesville GA senior move help.
Terri and Jimmy with Real Order are your best bet for experienced and competent senior move management in the Gainesville and  Lake Lanier area. 
Get in touch to get started today.