Downsizing and Senior Move Management
Fort Worth TX Downsizing Help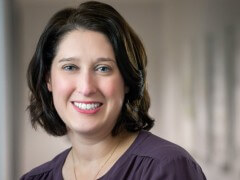 Call today for a complimentary in-home consultation!
Senior Move Manager
Full-Service Relocation
Downsizing in Fort Worth TX is as easy as placing a phone call to RetireEase Move Management & Downsizing. Owner Elizabeth Trout and her team of professionals have the experience and know-how to provide a full-service downsizing move or home decluttering overhaul, offering services that include:
RetireEase is a member of the National Association of Senior & Specialty Move Managers (NASMM), a professional designation that backs up their service-driven philosophy. Elizabeth and her team know that downsizing can be a daunting, emotional affair when sorting through a lifetime of memories. They offer compassion and a caring touch in everything they do, keeping the client's needs at top of mind.
With extensive experience as an interior designer, Elizabeth also brings a keen eye for design to the table, so you can be sure to start your newly simplified life in style! Call Elizabeth first for a  custom, capable approach to Fort Worth TX downsizing help.
Downsizing and
Senior Moves
Move Management
Space Planning & Custom Floor Plans

Whether you're looking for help decluttering your home or managing your entire move, the RetireEase team will work with you to create a plan of action and timeline, keeping your needs and your budget in mind. Give Elizabeth a call today for a free in-home consultation to discuss your goals and get started on your downsizing journey.  You can trust Elizabeth for all things moving and Fort Worth TX downsizing help!
LOCAL RESOURCES IN FORT WORTH TX
WHAT'S NEW IN SENIOR DOWNSIZING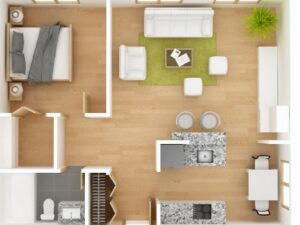 How to Live Well in a Smaller Space with Space Planning for Downsizers Planning to move to a smaller residence? Congratulations! Such a move can
Read More »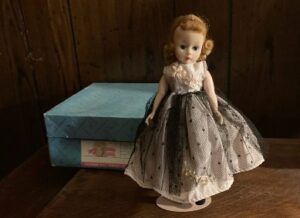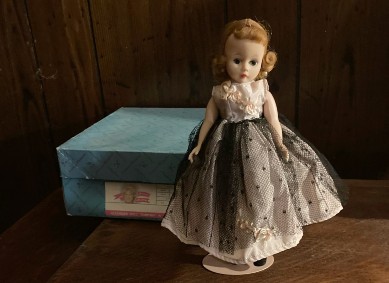 What's it Worth: Madame Alexander Dolls Do you or someone you love have Madame Alexander dolls?  Whether you are a doll collector or have treasured
Read More »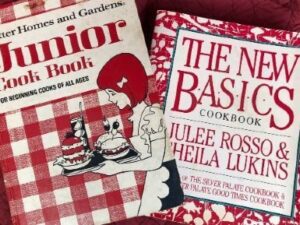 I'm thinking it's time to downsize my cookbook collection.  I've collected them for as long as I can remember, and like many other people, my
Read More »
SOME OF OUR FAVORITE PLACES IN FORT WORTH TX
Whether you're moving to the Fort Worth area or just downsizing your current home, you'll find lots to love about the North Texas lifestyle.
North Fort Worth and Mid-Cities Communities that are Popular with Downsizers
The combined communities of Hurst, Euless, and Bedford, known to locals as HEB, offer a busy suburban feel with lots to do.   In Hurst, shoppers flock from all over to visit North East Mall, while locals enjoy swimming, fishing or catching a youth baseball game in Chisholm Park.  Quality medical services are close by at Texas Health HEB.  In Euless, popular destinations include the CR Smith Museum for aviation buffs,  the shady trails of Villages of Bear Creek Park and McCormick Park, and of course Bear Creek Golf Club. In Bedford, immerse yourself in Texas wildflowers at the Bedford Trails Linear Park.
For dining in HEB, savor homestyle American food at the Buttermilk Cafe, or belly up to the all-you-can-eat experience at Brazilian chophouse Fazenda Gaúcha.
Grapevine

Grapevine Texas is named for the wild mustang grapes that grow there.  The historic downtown features a vintage village feel with shops and eateries, and the Historic Palace Theatre is home to the Grapevine Opry.  Locals love Grapevine Lake for boating, water-skiing, windsurfing, fishing, and camping.  Other attractions include the Grapevine Vintage Railroad that features 1920s Victorian trains, and the interactive SEA LIFE Grapevine Aquarium.  At the end of the day, treat yourself to a margarita at Esparza's or dig into authentic texas brisket at Meat U Anywhere.
Colleyville

For a blend of big-city access and small-town feel, Colleyville fits the bill.  Frequent travelers enjoy easy access to the Dallas Fort Worth International Airport as well as tranquil afternoons at the 
Colleyville Nature Center, Sparger Park, or historic barns and walking trails of  McPhereson Park.  Locals rave about La Hacienda Ranch for fajitas and apple pie, and Bacon's Bistro and Cafe for neighborhood breakfast or brunch.
North Richland Hills

As the third largest city in Tarrant County, North Richland Hills stands out for its both its neighborly atmosphere and its many amenities.  Residents and visitors enjoy top-notch activities like the Iron Horse Golf Course and the NRH2O Family Water Park.  Downsizers and retirees happily spend hours at the HRH Library, where they can visit "The Makers Spot" to work on their hobbies.  Popular dining destinations include the Alamo Drafthouse for movies and Roots Coffeehouse for craft coffee.  Residents of close-by Richland Hills take advantage of a more quiet lifestyle where it's easy to get around, but still enjoy access to all of the action in North Richland Hills.
Keller

Retirees and Seniors love the peaceful suburb of Keller and enjoy a 30-minute drive to either Dallas or Fort Worth. Lovers of field sports can catch a game any day at the renowned Keller Sports Park, or see the turtles at the gorgeous Bear Creek Park.  When it's suppertime, locals and visitors can't go wrong with the Lost Cajun for red beans and rice, or Bab's Chicken Dinner House for chicken fried steak.
Southlake

The affluent enclaves of South Lake are a draw for those who want to enjoy easy access to the city and superlative suburban amenities. Popular destinations include the Marq Southlake Community Recreation Center and Timmarron Country Club. Retirees can follow the local youth football teams and enjoy easy access to world-class shopping at Southlake Town Square. Stroll the leafy trails of the Bob Jones Nature Center and Preserve, and take the grandkids to Bicentennial Park to wear them out on the sprinklers, splash pad, ziplines, and playscapes. Feeling fancy?  Make a reservation at Calabrese Southlake for a sophisticated Italian meal. 
Watauga

The small town of Watauga offers a peaceful existence close to amenities of the Mid-Cities region. Outdoor enthusiasts spend their day walking, bird watching and relaxing at Whites Branch Park, or fishing at Capp Smith Park. Kids of all ages have a ball at Adventure World Playground or Richfield Park.  Locals look forward to Watauga Fest each May for live music, a carnival and creative food trucks. For indoor fun, try Bowlero Watauga for arcade games and bowling, or settle in at Campfire Grill for fried catfish and mashed potatoes.
Get in Touch. You can rely on our verified senior move professionals in Mid-Cities and Fort Worth TX downsizing help.
Elizabeth Trout and RetireEase Move Management is our top choice for  home transition specialists in the Mid-Cities and Fort Worth area.  Get in touch to get started on your downsizing project, senior move or home transition today.