Downsizing, Senior Moves, Estate Services
Downsizing Help in Columbia SC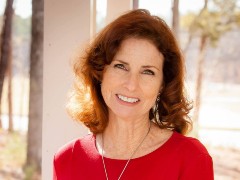 Jessica Brim
(803) 575-0855
"For All of Life's Moves"
Organized Moves for Home, Life, and Legacy
Jessica Brim and her team at B. Moved are our top choice for qualified, professional guidance and hands-on help for downsizing and senior moves in the Columbia area. With a friendly attitude, years of experience, and countless moves under her belt, Jessica Brim can provide a reassuring sense of normalcy during life transitions, even for the most complex moves.
Jessica's team at B. Moved specializes in organized moves for home, life, and legacy. They have several plans that can be tailored to your individual needs. Jessica wants to ensure your move is managed from beginning to end, and she's got the resources to make that happen!
For people looking to age in place, look to Jessica's team for "organized moves for home", which includes services like
"Organized moves for life" are for people transitioning to a new phase of life. B. Moved can help by:
Those dealing with estates can benefit from B. Moved's "organized moves for legacy". Jessica and her team will take care of:
 B. Moved is a member of many distinguished organizations, including:
If you are facing a downsizing project, senior move or estate clear out, your very first call should be to Jessica Brim at B. Moved.
Downsizing Help in Columbia SC
Professional Organizing
Downsizing or Preparing to Move
Estate Clean Out Services
If you are in need of any type of moving assistance or downsizing help in Columbia SC, you should be talking to Jessica Brim of B. Moved.  You can count on Jessica's experienced team to handle challenges and make your project as stress-free as possible.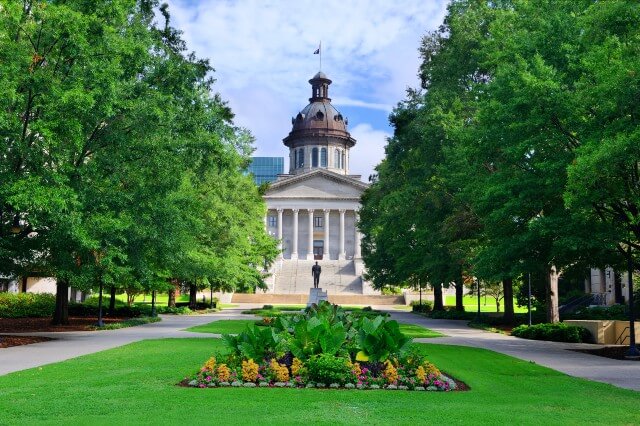 NEW & INTERESTING IN SENIOR DOWNSIZING
Get the latest advice from the pros.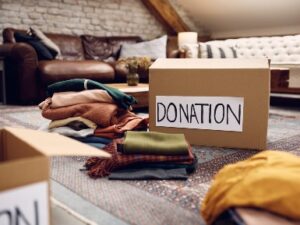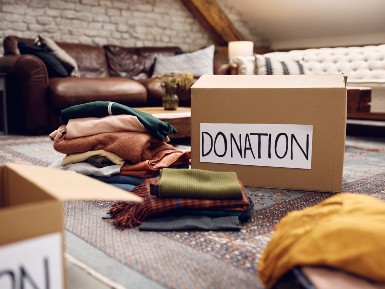 Once you've made the decision to downsize, you'll either assume (or be told) that you need to "declutter".  In fact, it seems the the words
Read More »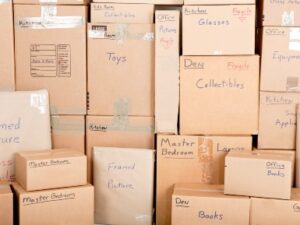 Moving to a new home and/or a new town is a big deal at any age. In fact, one poll in 2020 found that 45%
Read More »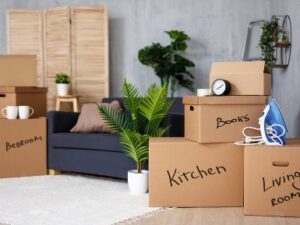 Certified Professional Organizer Ginger Willis is an expert at packing moving boxes, and we asked her to teach us how to pack boxes like a
Read More »
LOCAL RESOURCES IN COLUMBIA SC
Places We Love in Columbia SC
Columbia is the charming and cultured anchor of South Carolina. As the Capital city and home to University of South Carolina, Columbia is a haven for retirees and empty nesters who love the warm weather and access to a wonderful mid-sized city experience in the south.
Columbia is home to Fort Jackson, where half of US Army recruits receive basic training, and The Masters Golf Tournament in Augusta is only one hour away. The Congaree National Park is home to old growth bottomland and a hardwood forest with both national and state champion trees. Additionally, the park hosts a rare species of fireflies that light up synchronously, hence the name of the city's minor league baseball team: the "Columbia Fireflies."
Downtown Columbia
Midwood Smokehouse's pork, brisket, and chicken BBQ is falling-off-the-bone delicious, and served on old-fashioned plates. Be sure to wrap up supper with a helping of banana pudding.
Tranquil and beautiful spots abound at Columbia Canal & Riverfront Park. Complete with many helpful park rangers, the park is perfect for joggers, walkers, bikers, seniors, kids, skateboarders, and dogs, too!
Shandon
Craving something scrumptious? The Devine Cinnamon Roll Deli is our go-to for divine cinnamon rolls at a breakfast joint favored by locals.
Emily Douglas Park is perfect for younger children with Little Tykes playsets and swings and plenty of sand for digging. Even Fido can cool down at the splash pad and make new friends at the adjacent double gated, fenced dog park.
Five Points
If you hear locals say "Meet me at the fountain," they are referring to the Five Points Fountain. Serving as a gathering place, it is the center of everything, including dining, drinks, boutiques, and outdoor events. Calming water sounds and shade in the summer, then beautiful lighted trees during winter holidays make this an ideal spot.
Real Mexico Restaurant Y Tienda offers the best Mexican food in Columbia. Their great Micheladas, birria torta, and chicken fajitas are among favorites. Be sure to come early to get a parking spot, and stay a while to enjoy great wait staff surrounded by bright Mexican décor.
Rosewood
Rosewood was established in the 1920's, and boasts many renovated and updated smaller homes in this quiet, tree-lined community.
Caribbean brined pork chops, Greek salad, burgers done to perfection, and an in-house distillery are all sure bets at Hunter-Gatherer Brewery & Ale House: an old renovated airport hangar in the center of everything.
City Roots, a three-acre urban farm, invites visitors to stroll their vegetable, herb, and flower gardens and say hello to the free-range chickens. Best of all, you can find their farm-to-table produce on menus all around town.
Fort Jackson
Fort Jackson is the largest and most active initial-entry training center in the U.S. Army, training 50 percent of all soldiers entering the Army each year. Gyms, pools, parks, hiking, officers and NCO clubs, a golf course, miniature golf, and a water park appeal to trainees, military families, and military retirees.
The public can enjoy The U.S. Army Basic Combat Training Museum, which is free of charge Monday-Friday and located on base. Extremely knowledgeable soldier staff members share personal experiences as visitors are guided through the steps to becoming an American soldier, from 1917 to present. Helicopters, tanks, guns, and many photo opportunities await outside.
For downtime, nearby Sesquicentennial State Park is a huge 1,400 acre park with a splash pad, lakes, fishing, walking and biking trails, camping, and kayaking. Guests have the option to pay a small entry fee or purchase an annual pass for entry to this, and all South Carolina State Parks.
West Columbia
With picturesque river views, whitewater kayaking, water tubing, canoeing, and fishing you have many options to get wet or just dangle your toes in the water at West Columbia Riverwalk. Visitors also enjoy fabulous concerts, walking, jogging, biking, bird-watching, and nature photography. With all these activities rolled into one enjoyable escape, several days or visits are needed to explore this park!
Come and get it! Zesto of West Columbia offers the best lightly-battered fried chicken, milkshakes, and ice cream rolled in chocolate and nuts. It's no wonder it's been considered a favorite place of locals since 1949.
Get qualified home organizing, move management, estate clear outs, or downsizing help in Columbia SC