Downsizing, Senior Moves, Estate Sales, Senior Real Estate
Senior Real Estate, Estate Sales & Auctions
Preparing to Move to a 55+ Community
Decluttering & Downsizing
Are you looking for Greenville SC senior real estate or move help? Our experienced partners take the guesswork out and offer you exactly the support you need, when you need it. 
Trusted Greenville Spartanburg senior move transition specialists will help you embrace the change and make a move with minimum stress.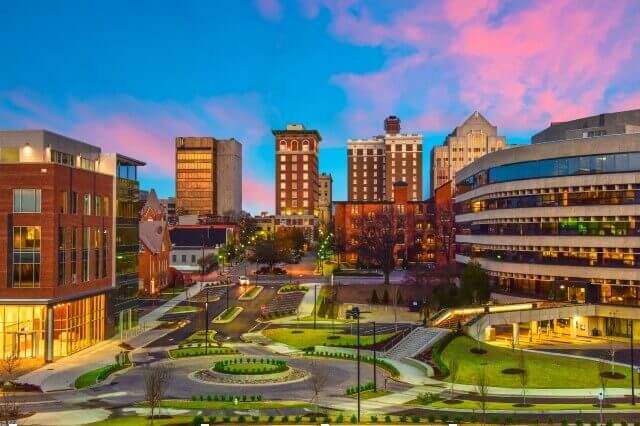 Get Downsizing Help Near You
Do you need advice or help with a Senior Move or Downsizing Project?
NEW & INTERESTING IN SENIOR DOWNSIZING
For Retirees, Seniors and Downsizers in Greenville
Do you or someone you know collect these charming and sparkly figures? Swarovski crystal figurines have delighted collectors since they were first released in 1976.
Read More »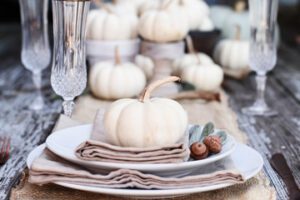 Thanksgiving Tips for Downsizers Are you the one who prepares and serves Thanksgiving dinner? For those who love to cook, preparing a large meal can
Read More »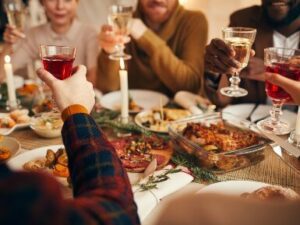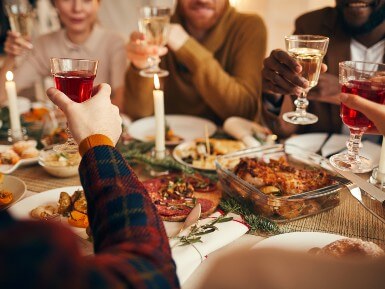 Do you love to entertain? We've seen that many would-be downsizers put off their move because they don't want to give up their ability to
Read More »
SOME OF OUR FAVORITE PLACES IN GREENVILLE
Whether you're moving to Greenville or just downsizing your current home, this area offers fantastic options.
Greenville Neighborhoods that are Popular with Downsizers
Greenville, SC is a medium sized city that offers a little something for everyone: a vibrant, bustling downtown, plenty of sports related recreational options, a growing economy, and beautiful parks and outdoor spaces for nature lovers. Home to three universities,  Furman University, Bob Jones University and North Greenville University, it is an academic hub in the state of South Carolina.  Adrenaline lovers will enjoy the BMW Performance Center, where you can spend a day behind the wheel of a BMW learning how to become a race car driver.  
Active retirees who are nature enthusiasts will love Paris Mountain State Park, located just north of Greenville.  Thie 1,540 acre state park offers hiking, swimming, waterfalls, biking, and fishing.  Art aficionados will appreciate the annual fine arts festival Artisphere, one of the largest art festivals in the country.  And if all this activity makes you hungry, there are dining options aplenty in Greenville. From Belgian food at The Trappe Door, to Cajun food at The Lost Cajun, to delicious brews and pub food at Yee-Haw Brewing Company, there are all kinds of cuisines to try and enjoy.  Two major healthcare systems serve the Greenville area:  Prisma Health and Bon Secours St. Francis Health System.
Greenville has many diverse residential neighborhoods to choose from, many with special appeal to retirees and empty nesters.
The greater Greenville area features a number of communities that will appeal to golf-loving retirees.  Cherokee Valley is located in Greenville County,about 20 minutes from Greenville, SC.  The 1- hole championship golf course was designed by PB Dye. The only Golf Digest School Teaching Facility in South Carolina is located onsite. Holly Tree Plantation, in Simpsonville, SC, is another popular option.  It offers affordable homes, an 18-hole golf course, an Olympic-sized pool, and a clubhouse (membership is optional). A more upscale, but still very popular option is Cliffs Valley. Nestled in the foothills of the Blue Ridge Mountains, this community offers multiple housing options, an 18-hole golf course, a fitness center, and many social clubs.  Tucked away in an idyllic setting, it is a quick 30-minute drive to downtown Greenville.
Vista Hills is within walking distance of Downtown Greenville and offers the beauty of an older, established neighborhood with mature trees, mixed with the energy of nearby downtown. The neighborhood is home to families, retirees, and young singles, giving a sense of community that  unites all of the people who live here.
River Walk, in Five Forks, SC,  is a 400+ home subdivision along Gilder Creek River.  It offers many amenities, including a private 4 mile walking long trail along the creek, tennis courts, a clubhouse, and a swimming pool.
Lovely Alta Vista is a good choice for retirees looking for a gracious, charming neighborhood, close to downtown.  Its tree-lined streets and sidewalks make it a walkable neighborhood, within close proximity to nearby shopping, the Greenville Zoo, Cleveland Park, and Falls Park on the Reedy.
The historic neighborhood of Overbrook was established in 1913 as one of the first suburbs of Greenville, due to the trolley that ran at the time.  It boasts a variety of different style homes, from fixer-uppers to fully renovated older homes that offer a quiet and safe location close to downtown
Get in Touch. You can rely on our verified senior real estate help and senior move professionals in Greenville
We know the best home transition specialists in Greenville, and we'd love to put together the perfect team for you. 
Get in touch to get started today.