Downsizing, Senior Moves, Estate Services, Home Transitions
Senior Moves, Decluttering & Downsizing, Estate Clearouts
Are you looking for senior move help in the Charlotte, North Carolina area? Cindy Greer and her experienced team at Transition With Care, LLC offers professional move management services in the greater Charlotte, NC area.
Cindy and her team are well known for their compassion and ability to handle everything for you from the beginning to the end of your move.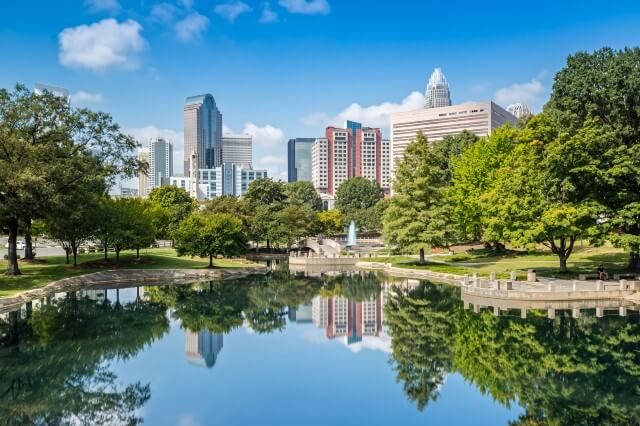 Charlotte NC Senior Move Help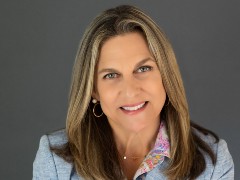 If you're looking for personalized senior move help in the Charlotte, NC area, look no further than Cindy Greer. Cindy is the founder and owner of Transition With Care, LLC, a senior move management firm specializing in downsizing and transition services. Cindy has guided hundreds of families through downsizing moves since founding  Transition with Care in 2009.  Cindy's deep local network and longstanding relationships with local senior communities makes her THE person to call for Charlotte NC  senior move help!
Cindy's hands-on experience  is backed by some of the top certifications in the business, including:
Cindy's team is on a mission to make your moving experience as stress-free as possible by making sure their services are tailored to your needs. Count on the Transition With Care team for one-stop move help, with services including:
Cindy's clients can't say enough wonderful things about her. Her team has been described as "responsive, kind, caring, and on top of everything". They take extra care to "treat you like family" and make sure the new space "feels like home". Trust Transition With Care to do just that: care for you as you transition! Call Cindy today to start your downsizing or relocation journey.
NEW & INTERESTING IN SENIOR DOWNSIZING
Get the latest advice from the pros.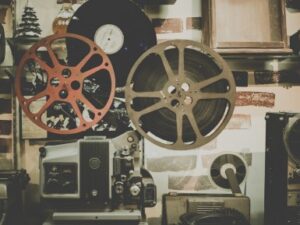 Steps for Preserving Family History We all have those boxes of "things" in our attics, storage units, and basements. Boxes that are nearly as ancient
Read More »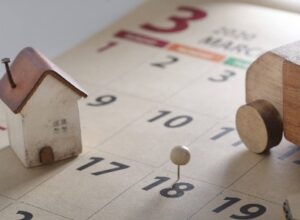 Most would agree that planning to downsize or facing a major downsizing move can leave you a little stressed out! Plenty of people are overwhelmed
Read More »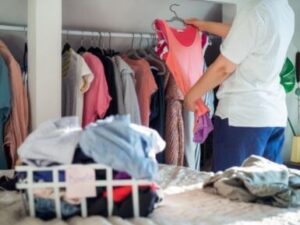 A fundamental part of downsizing is sorting through your possessions. Paring down creates an opportunity to surround yourself with things you'll use, need, and love!
Read More »
For Retirees, Seniors and Downsizers in Charlotte NC
SOME OF OUR FAVORITE PLACES IN CHARLOTTE NC
Whether you're moving to the East Coast or just downsizing your current home, there's something for everyone in Charlotte NC
Why Retirees, Seniors and Downsizers Love the Charlotte NC Area
The crown jewel of North Carolina, Charlotte is known as "The Queen City", named in honor of Great Britain's monarch when founded. Sports rule here, as the city is notably home to the Carolina Panthers NFL team, the Charlotte Hornets NBA team, and Wells Fargo Championship PGA tournament. Charlotte is also a major part of the NASCAR bloodline, and hosts the Coca-Cola 600 annually. While you won't find any royalty here today, you're sure to find a rich history, a lively atmosphere, and endless entertainment.
Charlotte boasts some truly amazing outdoor spaces. Wing Haven Gardens and Bird Sanctuary, one of Charlotte's prized gardens, is in the heart of downtown and is designed specifically to draw in a crowd of feathered creatures each spring. Find an astounding assortment of plants, as well as a stunning two-story rainforest exhibit at UNC Charlotte Botanical Gardens. Find entertainment for the whole family at Carowinds, an amusement park featuring thrilling rides, a fantastic waterpark, and a campground so you can keep the good times going for days!
One can easily enjoy a day of learning at any of Charlotte's marvelous museums. Those with a need for speed will appreciate the NASCAR Hall of Fame, where one can get in on the action with experiences like the Pit Crew Challenge. Take the kids to Discovery Place for hands-on nature and science exhibits. History buffs should plan a trip to Levine Museum of the New South, offering a comprehensive look at post-Civil War America. Art connoisseurs should explore The Mint Museum, offering a fantastic collection of international art and design divided between two locations.
If you're hungry for more than just exhibits, end your visit with a meal at Mariposa, a restaurant housed within The Mint Museum Uptown offering an upscale atmosphere, local flavors, and a fantastic wine list. For a more casual dining experience, visit Midwood Smokehouse for local BBQ served on their rooftop deck. Sea Level NC is perfect for date night, offering locally-sourced seafood and Southern specialties paired with craft cocktails. Put a sweet twist on things with a trip to Golden Cow Creamery, where you can enjoy a rotating menu of over 150 flavors of small batch ice cream.
Lake Norman
Charlotte lies just 20 miles south of beautiful Lake Norman: a haven for little getaways year-round. Local shopping, art galleries, and eateries are aplenty on the historic streets of Cornelius, Davidson, and Huntersville, North Carolina. Enjoy the wonderful lake views through any of the countless outdoor activities, including biking, fishing, and boating. As North Carolina's biggest man-made lake, there's something for everybody to enjoy in this lush green space.
A day at the lake can work up quite an appetite, and there are plenty of delicious local fares to choose from. 131 MAIN Restaurant in Cornelius offers refined, modern American dishes served alongside wines and spirits in a smart-casual setting. Visit The Pickled Peach in Davidson for elevated farm-to-table sandwiches, sides, and sweets with open-air seating. The Huntersville eatery, Pinky's Westside Barbecue, is a local chain serving sandwiches, hotdogs, and drinks in a casual setting.
Concord
Charlotte Motor Speedway is the main draw of Concord, highlighted by a 1.5 mile quad oval track used annually for the esteemed Memorial Day weekend race, the Coca-Cola 600. Get a glimpse of thousands of oceanic animals through SEA LIFE Charlotte-Concord aquarium's ocean tunnel and interactive touch pool exhibits. Visit Frank Liske Park, a retired farm, for disk golf, walking trails, and other outdoor adventures.
Considering the city shares a name with a popular variety of grapes, it's no wonder there are some fabulous places to enjoy a glass of vino. Try Cabo Winery, where new wine-drinkers are welcome, as the try-before-you-buy policy has you covered. Dine at The Smoke Pit for Southern-style barbecue dishes. Havana Carolina Restaurant & Bar offers authentic Cuban coffee, entrees, and desserts in a cozy atmosphere.
Fort Mill, SC
The Anne Springs Close Greenway is a nature preserve in Fort Mill, South Carolina comprised of lakes, woodlands, and grasslands with trails for pedestrians and equestrians alike. Concerts, picnicking, camping, and kayaking are also available during the warmer months. Learn about the community's development at Fort Mill History Museum. Take your furry friend to Mary Warner Mack Dog Park, offering a dog-gone good time where pups can play, enjoy an off-leash hiking trail, or take a plunge in the pond.
Lunch is easy with Local Dish's cheery offerings of Southern-style entrees, mixed greens, and sandwiches. Build your own burger and enjoy a cool drink of the milkshake or lager variety at Hobo's diner. Sunday brunch or date night are both on the table at Fish Market, offering both surf & turf and a small plate menu.
Belmont
The nearby suburb of Belmont offers The U.S. National Whitewater Center, where one can enjoy whitewater rafting, kayaking, canoeing, and more on a recirculating artificial whitewater river. Visit Millican Pictorial History Museum for fascinating photo exhibits inspiring nostalgia. Find stunning gardens and a tropical plant conservatory on the banks of Lake Wylie at The Daniel Stowe Botanical Garden.
For a rooftop meal with all the soul food you could want, visit Nellie's Southern Kitchen. Enjoy anything from brunch to wild game, plus craft brews at The Lodge Tavern and Tap. Authentic Greek food with comfort in mind can be found at Estia's Kouzina, also offering a vast selection of wines from the Mediterranean.
Matthews
Squirrel Lake Park is a fantastic recreation area where the family can enjoy picnicking, disc golf, trails, and more. For a closer look at local history, visit the Matthews Heritage Museum, featuring exhibits on the early days of the railroad, historical banking, telephone switchboards, and more.
Be tempted to treat yourself to a meal at North Italia, where you can enjoy Italian food and a fabulous drink menu. For a cozy meal of Southeast Asian fare, visit Thai Taste Matthews. Historic charm is served up alongside European-inspired foods at Santé, perfect for date night.
Get in Touch. You can rely on us for Charlotte NC senior move help.
Cindy Greer and Transition With Care is the local favorite for anything related to senior moves, downsizing, and estate liquidation in the Charlotte, NC area.  Call Cindy Greer first for full-service home transitions.
Call Cindy at 704-945-7108 to get started today.