Downsizing and Senior Real Estate Services
Asheville NC Downsizing Help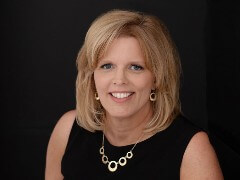 Jill Hart
Silver Pathways Consulting
828-989-7049 (direct)
"I take the mystery out of downsizing!"
Senior MOve Manager
Full-Service Relocation
If you are looking for downsizing or senior move help in the Hendersonville and  Asheville NC area, look no further than Jill Hart and Silver Pathways Consulting. 
Jill's experience and detailed approach provides a sense of reassurance throughout the entire downsizing process.  Jill will create a personalized downsizing plan tailored to your unique circumstances, and help you execute the plan with confidence.
Jill is equipped to handle your entire transition, offering a variety of downsizing and senior move management services with Silver Pathways Consulting, and real estate services as a licensed agent with Pinnacle View Real Estate. Jill can help you:
As a senior downsizing specialist, Jill maintains the highest and most respected credentials in the industry, including:
Jill's prestigious honors and awards include:
Downsizing and
Senior Moves
Move Management
Coordinating Resources
Customized Downsizing Roadmaps

Jill Hart is well known in Asheville and Hendersonville as someone who truly cares about her clients and leads them through a low-stress transition.  Past clients confirm that "They made it easy!" and "They go above and beyond!".  Jill and her associates are "skilled pros" who are "easy to work with". Their "focused and calm" energy puts downsizers at ease and guarantees an efficient and stress-free experience. 
NEW & INTERESTING IN SENIOR DOWNSIZING
Get the latest advice from the pros.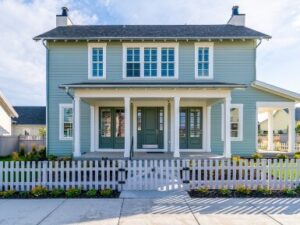 The phrase "vacant home" conjures up an image of a creepy, rundown home that may or may not be haunted. In reality, most vacant homes
Read More »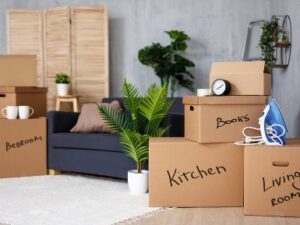 Certified Professional Organizer Ginger Willis is an expert at packing moving boxes, and we asked her to teach us how to pack boxes like a
Read More »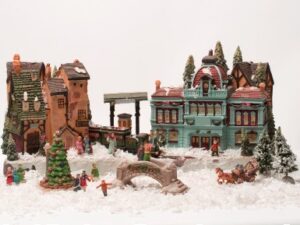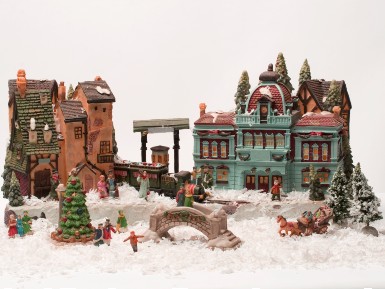 Department 56 Holiday Collectibles How do you decorate for the holidays? For many, transforming their home with elaborate holiday zeal is a seasonal ritual that
Read More »
LOCAL RESOURCES IN ASHEVILLE NC
SOME OF OUR FAVORITE PLACES IN THE ASHEVILLE AREA
Asheville NC has wonderful options for downsizers, seniors, and empty nesters of all ages.
A city of several names, Asheville NC is diverse in many ways. Whether you're an architecture aficionado, brew buff, or nature nut, there is something here for every walk of life!
"The Paris of the South" is one moniker for this culturally rich city, giving a nod to the commonalities that it shares with the City of Lights, including a thriving art scene and impressive architecture. The River Arts District is a one mile radius just minutes from downtown, featuring over 20 exhibit spaces and works from over 200 local artists. Find your own spot in this creative community by engaging in a variety of hands-on workshops and classes. 
Asheville is best known for Biltmore Estate, the largest private residence in the country at over 175,000 square feet, with grounds that span 8,000 acres. Tours are offered of the art-laden home, and guests can enjoy over 20 miles of trails through the gardens. Also on the premises is the award-winning Biltmore Winery, offering reds, whites, and everything in between. Additionally, the estate includes a restaurant, spa, and several options for guest accommodations so you can truly make the most of your visit by stretching it out over several days.
Be sure to explore Biltmore Park, a village-esque neighborhood in south Asheville. With a blend of residential and office buildings, Biltmore Park Town Square offers plenty of shopping opportunities from locally owned boutiques to larger retailers. This area is bustling with community activities including a weekly farmers market and a free summer concert series.
Asheville's nickname "The Land of the Sky" was earned by the sprawling, scenic landscapes of the area with a backdrop of the Blue Ridge Mountains reaching towards the stratosphere. While these beautiful views can be enjoyed from just about anywhere in the area, there are some notable green spaces that enhance the visual impact. Just south of town is The North Carolina Arboretum, offering a deep dive into the botanical diversity of the surrounding areas through its 65 acres of gardens, featuring over 10 miles of trails that visitors are welcome to hike or bike. To get a closer look at the wildlife native to the area, visit the Western North Carolina Nature Center, exhibiting black bears, otters, and even a cougar at this family-friendly zoo.
"Beer City, USA" is a proud descriptor for this brew-forward community, with the most breweries per capita in the nation.  The city hosts a plethora of brewing festivals year round, most notably the weeklong celebration of Asheville Beer Week in May, which includes Beer City Festival hosted at local hotspot, Pack Square Park. This community green space is at the center of the city, and offers a perfect backdrop for countless local events.
Get your comfort food fix at Tupelo Honey Southern Kitchen & Bar, featuring craft beers and cocktails paired with their home-style cooking. Dine at Cúrate for a hip night out with friends, featuring an elevated menu of small plates paired with a delightful sherry and wine menu. Enjoy patio dining in the chic atmosphere provided by Posana Restaurant, offering contemporary American dishes with a focus on local ingredients.
Hendersonville
Renowned for its superb apple orchards, Hendersonville is just over 20 miles south of Asheville, and hosts the annual North Carolina Apple Festival each Labor Day weekend. Bring the kids out to Grandad's Apples for year-round family friendly fun including a corn maze, cow train, and even an apple cannon!
Visit one of the top rated public gem mines in the country and search for rubies, sapphires, emeralds, and more at Elijah Mountain Gem Mine and Goat Farm. Finish up your day of prospecting with a delectable ice cream cone from the on-site shop, and enjoy petting the goats that give this fun attraction its namesake.
With a recent development of several wineries, breweries, and cideries, this sweet town will be the apple of your eye if you enjoy a good drink. Notable is Saint Paul Mountain Vineyards, a family-owned operation featuring 14 varieties of wine grapes and incredible views of the Blue Ridge Mountains.
Just south of Hendersonville is Kenmure, a luxury golf community dripping with nostalgia. Noted as a place of healing and rejuvenation, this neighborhood is nestled between mountains and the historic Flat Rock Mansion serves as the clubhouse for residents. Locals and visitors alike enjoy spending an evening at Flat Rock Playhouse, a theater known for its impressive productions including musicals, dramas, and comedies.
Date night is made right at Season's At Highland Lake, offering exquisite fine dining with garden views. Enjoy craft cocktails and American cuisine in a casual yet elegant atmosphere at Postero. Take your tastebuds south of the border at Salsa's, offering Mexican and Caribbean fare paired with tequila or rum cocktails. 
Brevard
Go chasing waterfalls in Brevard, home to enough of these dazzling cascades to have earned the nickname "Land of Waterfalls". Visitor favorites include Looking Glass Falls and Sliding Rock. Just an hour southwest of Asheville, this area is flush with green spaces and is wedged between Pisgah National Forest, Gorges State Park, and DuPont State Recreational Forest. With a plethora of outdoor adventures to be had, including hiking, fly fishing, and over 300 miles of top-rated mountain biking trails, visitors are sure to find a connection with nature.
Brevard is a tightly knit community, with an All-American Main Street including a variety of local shops and dining options. Downtown is host to community festivals throughout the year, including a Fourth of July celebration, Halloweenfest, and The White Squirrel Festival, a local favorite. As the most famous residents of Brevard, these pale critters have been seen throughout town dating back to their escape from a traveling carnival in the 1950s.
Despite being a small mountain town, Brevard has big heart, and an art scene to match. This vibrant community is home to Porter Center for Performing Arts at Brevard College and the world-famous Brevard Music Center, host to the annual Summer Institute & Festival. Brevard also hosts a 4th Friday Gallery Walk monthly from April to December, featuring local artworks in the galleries and businesses downtown.
One of the area's most desirable neighborhoods, Connestee Falls, lies in the mountains above Brevard. This gated community has a passion for preserving the natural environment, and offers spectacular views. The first class amenities include a private park with lakes, waterfalls, and trails; a clubhouse with a golf course, pickleball and tennis courts, and a wellness center; and over 60 clubs and groups designed with residents in mind. 
Enjoy an impressive art deco ambiance and a variety of international cuisines at The Square Root, perfect for a night out with friends. Enjoy surf and turf at The Falls Landing Restaurant, featuring a seasonal menu of seafood and steaks. For a trip down memory lane, dine at Rocky's Grill and Soda Shop, a lunch counter established in 1941 where guests continue to enjoy old-fashioned soda fountain creations and their family recipe for Pimento Cheese.
Call us first. You can rely on trusted senior move professionals for Asheville NC downsizing help.
Silver Pathways Consulting is our top choice for Hendersonville and Asheville NC downsizing help.  Get in touch with Jill Hart to get started on your organizing project or downsizing move today.