Downsizing, Senior Moves, Estate Services, Home Transitions
Senior Moves, Decluttering & Downsizing, Estate Clearouts
When it's time to downsize or make a complex senior move in the Hampton Roads region, call Hampton Roads Downsizing first! Annette Long and Donna Bennett have a trustworthy team standing by to help with any downsizing, estate clear out, or senior move project in the Greater Hampton Roads area.  Get in touch today for prompt, friendly Virginia Beach VA senior move help,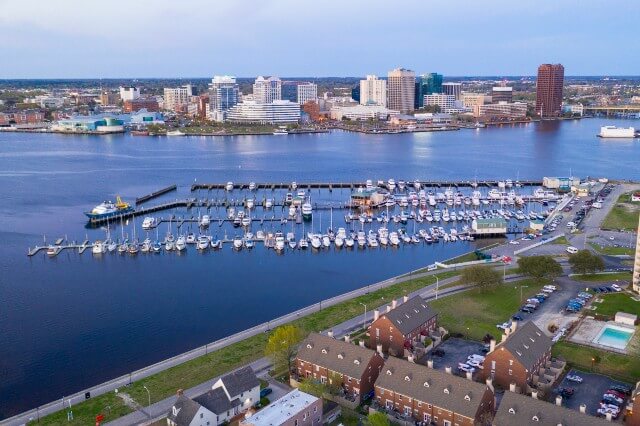 Virginia Beach VA Senior Move Help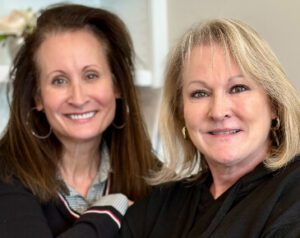 Friendly, personalized move management is just a phone call away! Get in touch with Annette Long and Donna Bennett for all of your home transition needs in the Virginia Beach and greater Hampton Roads area. Annette and Donna of Hampton Roads Downsizing bring years of professional experience and current industry credentials to manage your downsizing or senior move project with efficiency and compassion.
Count on Hampton Roads Downsizing to oversee your entire project from beginning to end, including:
Annette's expertise is backed with a designation as a Senior Move Manager, as well as membership to the National Association of Specialty and Senior Move Managers (NASMM). Her team will provide the compassion and care you need to get through your move, taking your needs into consideration and making sure you always have the final say. Call Annette and Donna today for a free consultation!
NEW & INTERESTING IN SENIOR DOWNSIZING
Get the latest advice from the pros.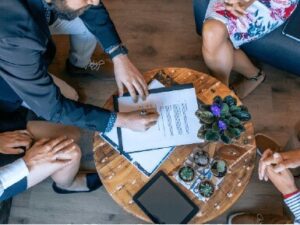 Downsizing, moving, and selling a home that you've lived in for 10 years or more can be a highly complex undertaking that may require assistance
Read More »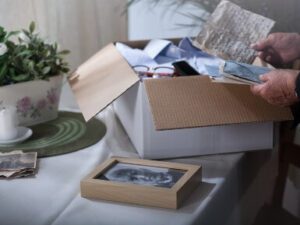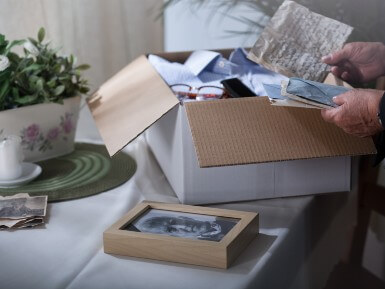 When you are tasked with clearing out the estate of a loved one, the tasks and the stress add up quickly.   These pro tips can
Read More »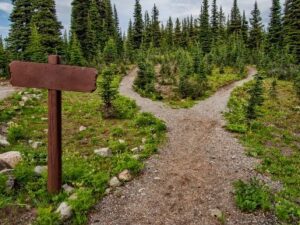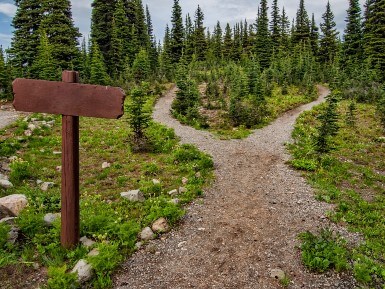 Decisions can be stressful. Do you find yourself procrastinating on making a decision because you're afraid you'll make the wrong choice? It may be a
Read More »
For Retirees, Seniors and Downsizers in Virginia Beach VA
SOME OF OUR FAVORITE PLACES IN VIRGINIA BEACH VA
Whether you're moving to the Hampton Roads area or downsizing your current home, there's something for everyone in Virginia Beach VA
Why Retirees, Seniors and Downsizers Love the Virginia Beach VA Area
Virginia Beach
With a 3-mile boardwalk and the world record for longest pleasure beach at 35 miles of shoreline, it's no wonder Virginia Beach has such a draw. As one of the most popular places to live in the Hampton Roads region, state of Virginia, and nation as a whole, there is plenty to love about this charming oceanfront city. From the vibrant art scene to the maritime history, family-friendly atmosphere and low cost of living, and of course, the seafood-laden dining scene, there are truly endless reasons to consider calling this fabulous community "home".
Chesapeake Bay Beach, Sandbridge Beach, and the namesake Virginia Beach make up the sandy shores that this city is known for, and any of the three make the perfect place to soak up some sun, catch some waves, or play in the sand. Because of the ideal setting the beaches provide, the city has the pleasure of hosting the East Coast Surfing Championships and the North American Sand Soccer Championship each year. Humans aren't the only ones who are drawn to the beach, as can be seen at Back Bay National Wildlife Refuge, a haven for wildfowl and a fantastic backdrop for hiking, biking, fishing, and canoeing. 
Virginia Beach boasts a rich history, as the site of the 1607 arrival of Jamestown colonists from England. This event is commemorated by First Landing State Park, a destination on the National Register of Historic Places and the most frequented state park in Virginia. The city also offers some fabulous educational facilities, most notably The Virginia Aquarium and Marine Science Center, an aquarium and science museum with over 800,000 gallons of aquatic life displays. The world's largest collection of warbirds can be found at The Military Aviation Museum, many of which are flown biannually in airshows put on by the museum.
Visit the landmark Waterman's Surfside Grille, a local outpost for Chesapeake seafood housed in a cottage and decked out in vintage photos of the area. Cozy up at Il Giardino Ristorante for a fantastic date night, and enjoy their long wine list and wood-burning oven. Bloody Marys to die for paired with delicious Southern brunch fare make Doc Taylor's Restaurant the place to be on lazy weekend mornings.
Norfolk
Home to the world's largest naval base, Norfolk is a booming locale with an affordable cost of living and close access to the beach. The area is beloved for its unspoilt landscapes, pine forests, and waterways. The city is a cultural hub, drawing in people from all over the world, and serving as a melting pot and offering something for everyone, from a vibrant nightlife to great options for shopping and dining, museums, medical care, and other world-class amenities. 
Visit Nauticus, a waterfront maritime discovery center downtown that offers interactive exhibits for all ages. The museum extends to the adjacent Battleship Wisconsin, the largest (and last) ship built by the United States Navy. Exercise the creative side of your brain with a trip to Chrysler Museum of Art, a free museum that offers many family-friendly events, as well as demos, talks,  and classes for the community. Enjoy over 60 incredible gardens at Norfolk Botanical Garden, offering something for every taste and from every part of the world as well as native flora and fauna. 
A broad menu with nothing too fancy is promised at No Frill Bar and Grill, a casual American eatery. Soak in the ambiance the 1873 church-turned-tavern has to offer at Freemason Abbey Restaurant. Delight in fresh oysters and other seafood paired with creative cocktails at Saltine.
Portsmouth
Virginia's historic seaport, Portsmouth, is known for its spectacular waterfront, beautiful 300-year-old homes, and rich history. The city also boasts a great local shopping and dining scene and ample public art installations. With several major roads intersecting the community, there is easy access to any of the other cities in the Hampton Roads area.
Be sure to visit Olde Towne Historic District, a 250 year old seaport village spanning a square mile, filled with rich history that can be explored on self-guided walking tours. The Olde Town area and Cultural Arts District boast ample public art displays including sculptures and murals and more local and regional artworks can be enjoyed at the Portsmouth Arts and Cultural Center. Bring the kids to Children's Museum of Virginia for a day of play, offering a planetarium and a plethora of hands-on experiences. Complete your visit with some fun on the water; with 13 miles of shoreline and the world's deepest natural harbor, boating is a must!
Enjoy classic German grub and a choice of over 300 beers from around the world at The Bier Garden. Southern specialties and craft cocktails are easily found at the cozy Gosport Tavern. Whether you like your seafood raw or fried, there's a delicious meal awaiting at Fish & Slips Marina Raw Bar & Grill.
Chesapeake
Consistently ranked one of the top five safest cities in the United States, Chesapeake offers a perfect combination of urban and rural living and a high quality of life, so it's no wonder it's the second-most populous city in the state. This locale stretches over 350 square miles that include many protected areas including farmlands, forests, and wetlands. With such a wide sprawl, it's important to note that there are several different areas all included under the Chesapeake umbrella  – South Chesapeake and Western Chesapeake offer a rural feel with lots of farmlands, whereas South Norfolk is an urban residential area near downtown Norfolk.
A large portion of the Great Dismal Swamp National Wildlife Refuge is located in Chesapeake, serving as a haven for native flora and fauna and offering visitors ample opportunities to admire the undisturbed nature thanks to the pristine trails that snake throughout the area. Explore the mature hardwood forest at Chesapeake Arboretum, and be sure to take a pause to admire Star Runn stream on any of the 11 bridges that cross along the trail. Get outside and play at Oak Grove Lake Park, featuring playgrounds, fishing docks, and exercise stations that make it a perfect family-friendly destination for activities like jogging, biking, or walking your furry friends.
Upmarket seafood and patio seating on the waterfront make Amber Lantern Restaurant the ideal lunch spot. Date night or Sunday brunch are equally delicious at The Butcher's Son, with a focus on craft beers and organic surf & turf. American classics are served up in the comfortable setting of Court House Cafe.
Suffolk
If you're nuts about nuts, you'll fit right in at the home of Planter's Peanuts, the small town of Suffolk. The iconic brand mascot, Mr. Peanut, is honored as a permanent sculpture on the corner of Main and Washington, and the Planters Peanut Center is the town's largest tourist attraction. The community really comes out of its shell each year at the annual Suffolk Peanut Festival, attracting over 100,000 visitors to participate in nut-centric activities including a peanut butter sculpting contest, crowning of the Peanut Queen, and eating loads of peanut-laden foods.
Beyond the nuts, this town offers a plethora of other fresh, local produce at The Suffolk Farmer's Market, as well as jams and jellies, honey, crafts, and activities for the whole family. Get a dose of local history at Riddick House, a historic home and museum that previously served as Union Army staff headquarters. 
Over 200 flavors mean there is something for every taste at O'doodleDoo's donut shop, offering hand-dipped and decorated confections. Local art with a side of elevated Southern fare can be found at The Plaid Turnip. 
Hampton
With a community centered on arts and culture, distinctive festivals, and some truly fascinating attractions, Hampton is a lively waterfront town with a lot of spirit. The city prides itself on a rich and diverse history as the first English-speaking settlement in the country, the first to offer free public education in the United States, and the training base for NASA's first astronauts. 
Explore the community's fascinating past at The Hampton History Museum, and be sure to tour the adjacent Saint John's Episcopal Church, the oldest parish in the country.  Delve into Native and African-American history at the Hampton University Museum, featuring an expansive fine arts collection with over 9,000 objects. Additionally, the University's campus is home to the Emancipation Oak, a historic landmark where the first Southern reading of the Emancipation Proclamation took place in 1863. Get out of this world at The Virginia Air & Space Center, where visitors are invited to explore over 100 hands-on exhibits and enjoy the adjoining 3D IMAX theater.
The name may sound funny, but a good time is guaranteed at Brown Chicken Brown Cow, known for regular live music, their grass fed burgers and barbecue, and floats made with local milk (you can even get them spiked with hard soda if you're feeling adventurous!). Venture Kitchen & Bar is the perfect spot to gather with friends to enjoy tapas, brick oven pizza, and cocktails with friends. Cafe fare like salads and sandwiches and some fantastic brunch can be found at The Grey Goose. 
Newport News
Boasting close access to tourist areas in Virginia Beach and Williamsburg without the metropolitan congestion, Newport News is beloved for a rich heritage, beautiful scenery, and a plethora of outdoor activities to enjoy. The city is named after Christopher Newport, one of the captains of the three ships that brought Jamestown settlers to America in 1607. 
Visit The Mariners Museum to marvel at their impressive collection of over 35,000 maritime artifacts, including the yacht that won America's Cup in 2013. Afterwards, explore the surrounding Mariners Park, hike the five-mile Noland Trail, or bring a blanket and enjoy a picnic overlooking the nearby James River. A must-see for nature lovers, The Virginia Living Museum combines the best parts of an aquarium, zoo, botanical garden, and science museum focused on native flora and fauna.
Voted the best steak, seafood, and chops in town, Schlesinger's is the go-to for date night. Enjoy a comfortable upscale atmosphere and delightful culinary twists at Second Street American Bistro. Classic dishes and a long wine list await at Al Fresco, an airy Italian eatery with a broad menu.
Get in Touch. You can rely on us for Virginia Beach VA senior move help.
Annette Long and Donna Bennett of Hampton Roads Downsizing are the local favorite for anything related to senior moves and downsizing in the Virginia Beach VA area. 
Call Annette and Donna at (804) 489-1781 to get started today.