Downsizing, Senior Moves, Estate Sales, Home Transitions
Estate Sales & Auctions
Preparing to Move to a 55+ Community
Decluttering & Downsizing
Are you looking for South Bend IN Senior Move help, or need a hand in the Elkhart, Goshen or Mishawaka area?   
Our senior move pros can help you approach your project with confidence, and put you on the path to an easy senior move.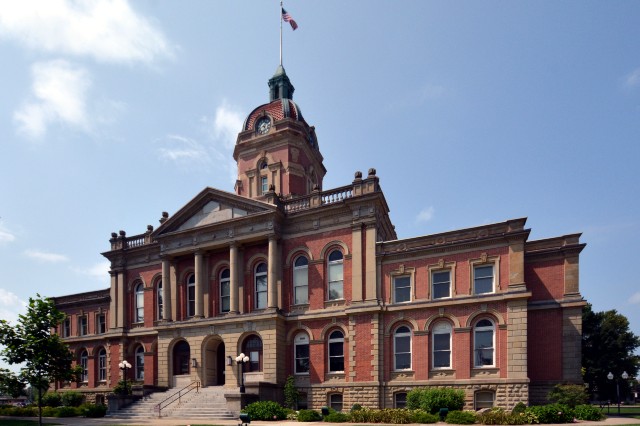 Get Downsizing Help Near You
Do you need advice or help with a Senior Move or Downsizing Project?
NEW & INTERESTING IN SENIOR DOWNSIZING
For Retirees, Seniors and Downsizers in South Bend, Elkhart and Goshen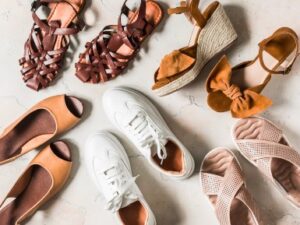 How do you downsize summer shoes? As with any other downsizing project, the key is to focus on the shoes that best suit your current
Read More »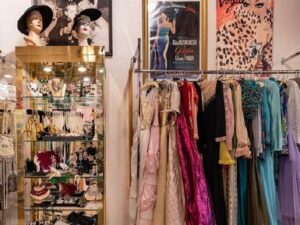 As you downsize, you'll quickly realize that even after you decide what to keep for the future, paring down your possessions can be a lot
Read More »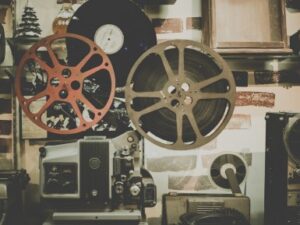 Steps for Preserving Family History We all have those boxes of "things" in our attics, storage units, and basements. Boxes that are nearly as ancient
Read More »
SOME OF OUR FAVORITE PLACES IN SOUTH BEND, ELKHART AND GOSHEN
Whether you're new to the area or downsizing a longtime home, there are lots of choices.
Why Downsizers Love the Elkhart, South Bend, Goshen and Mishawaka Area
South Bend, IN is a city with a predominantly suburban feel, lots of parks, friendly people, and a reasonable cost of living, about 24% lower than the national average.  Its proximity to the world class University of Notre Dame will appeal to seniors and retirees looking for an area with academic focus. With a variety of residential neighborhoods, there is sure to be something to appeal to everyone.
Granger, IN has a decidedly rural feel, but is just a short 15 minute drive from downtown South Bend.  There are many parks, grocery stores, and restaurants, like Bin 23 Winebar, Bistro and Marketplace, and Ruth's Chris Steakhouse.  Most residents own their homes. Cobblestone Square is a recently developed community of luxury villas that appeal to many retirees.  
For those empty nesters and retirees looking for an area with a less rural feel, Mishawaka may be just the ticket.  There are plenty of restaurants, like the popular  Hacienda Mexican Restaurant, whose location in an old mansion complete with catacombs is rumored to be haunted.  With plenty of parks and a public skating rink in winter and public pool in summer (Merrifield Ice Rink and Merrifield Pool), it is also home to Bethel University. Overall, Mishawaka is a pleasant area that offers many different styles of housing. The Villas at Reverwood offer craftsman style homes in a safe and family oriented neighborhood.  Other top rated communities include Primerose Retirement Community of Mishawaka and The Waterford at Edison Lakes.
The city of Elkhart is known for two industries:  recreational vehicles (be sure to check out the RV/MH Hall of Fame and Museum and Library), and band instruments.  If you are interested in taking classes, it is also home to Goshen College, which offers continuing education for adults.  For retirees looking to spend time outdoors, there is the 36-acre Wellfield Botanic Garden, a working source of drinking water, that is home to a variety of different style gardens.  It's open year round and offers concerts in the summer.  For golfers, there is the Bent Oak Golf Course, a par 72, 18 hole course. There is also the Riverwalk, just short of a mile long, with a footbridge that leads to the Nibco Water and Ice Park, which offers a splash park in the summer, and an ice rink in the winter that retirees with grandchildren may enjoy.  Across the river, there are many shops and restaurants.  Popular spots include Colombo's Italian Restaurant, Flippin Cow Restaurant, and Artisan Restaurant. Elkhart General Hospital is located in town, for nearby medical care.
With its many lakes, the suburban community of Warsaw, IN may be another desirable option for those looking to downsize or retire.  It offers unique attractions, such as the Warsaw Biblical Gardens, which showcases over 100 plants that are named in the bible.  The Village at Winona, listed on the national Register of Historic Places, is a former summer retreat on the shore of Winona Lake that offers many shops and eateries to explore, such as Noa Noa Wood Grill and Sushi Bar.  Ceruleans and The Boathouse are other popular options.  Be sure to stop in and see the Barbee Hotel Bar and Grill, which was visited by Al Capone and John Dillinger over the years.  If you're in the mood for some theatre, you can enjoy a show at the Wagon Wheel Theatre, a theatre-in-the-round with only a dozen rows, and affords everyone in attendance a great seat. There is a variety of housing options, including Millers Senior Community and Grace Village Retirement Community, both well known in the area for their excellent care and friendly staff.
Get in Touch. Our verified professionals offer qualified South Bend IN Senior Move Help
Call us first for South Bend IN senior move help. We know the best home transition specialists in the Elkhart, Goshen, South Bend and Mishawaka area, and we'd love to put together the perfect team for you.