Downsizing, Senior Moves, Estate Sales, Home Transitions
Estate Sales & Auctions
Preparing to Move to a 55+ Community
Decluttering & Downsizing
Finding Raleigh NC senior move help is easier than ever.  Our local partners in Raleigh have the experience and service record to give you exactly the support you need, when you need it. 
Our vetted local senior move transition experts will help you approach your project with confidence, embrace the change, and make a move with minimum stress.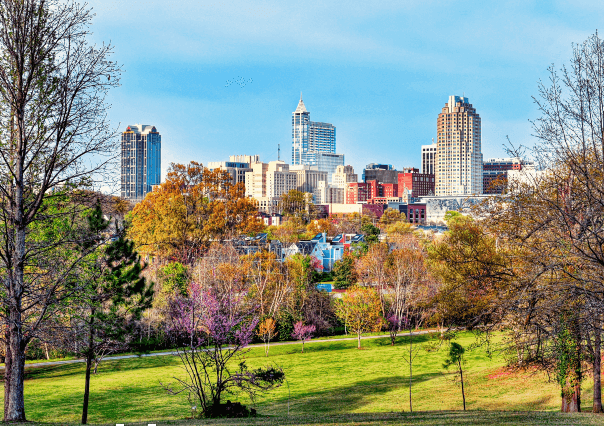 Raleigh NC Senior Move Partners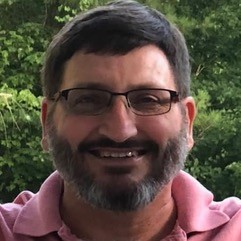 Contact Tod for Senior Move Help in Raleigh NC
Tod Davis and his team of compassionate, qualified and efficient senior move professionals is our top choice for senior move help in Raleigh NC. Clients say Tod's team is "compassionate and kind, so efficient, very professional, and have in place a wonderful plan."
Known for their ability to connect with each client on a personal level, Carolina Relocation & Transition Specialists can provide expert assistance with any downsizing or senior move project, including:
Carolina RTS is praised for sensitivity and efficiency, guiding their clients through what could be a very difficult time. Call Tod first for experienced guidance and exemplary service in Raleigh NC.
NEW & INTERESTING IN SENIOR DOWNSIZING
Get the latest advice from the pros.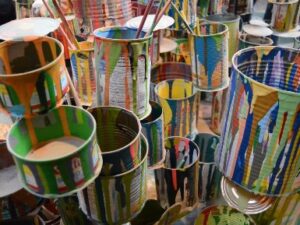 If you're like a lot of people, you have an assortment of half-used cans of paint stacked up somewhere on your property.   Are they
Read More »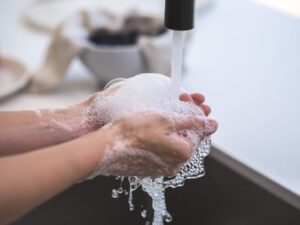 The Only Cleaning Products You Need It can be surprising how many cleaning products you have in your home. Good intentions and visions of a
Read More »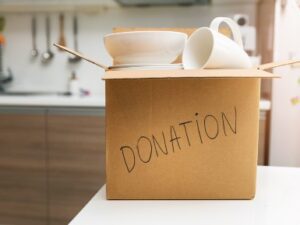 Simple Routines to Kick-Start Downsizing If you're thinking about Downsizing sometime soon, the sheer volume of stuff in your home may feel overwhelming. In fact,
Read More »
Local Resources for Senior Moves and Downsizing
For Retirees, Seniors and Downsizers in Raleigh
SOME OF OUR FAVORITE PLACES IN RALEIGH
Whether you're moving to Raleigh or just downsizing, there's lots to love!
Raleigh Neighborhoods that are Popular with Downsizers
Raleigh is quickly becoming a central Southern city for growth and relaxation.  Research Triangle Park and Raleigh's International Airport (RDU) have brought an influx of young tech professionals, family's, and folks looking to settle into a chapter of peaceful restoration. Located in the heart of Piedmont, Raleigh is less than a three-hour drive from the Blue Ridge Mountains and Wrightsville Beach. But you don't have to leave the Triangle to finds ample activities to fill your days!
Brier Creek
Brier Creek is a fast-growing neighborhood offering luxury condominiums and activities for adults looking to settle into their next chapter of life. One of Brier Creek's greatest perks is its proximity to RDU International Airport, located right between Raleigh and Durham. Brier Creek residents also brag on their Arnold Palmer-designed golf course, part of  Brier Creek Country Club, Retirees desiring continuing care should look no further than The Cardinal, a high-end community known for its state-of-the-art Independent Living Services. Brier Creek Commons conveniently caters to every empty nester's needs: discover Lebanese cuisine at Aladdin's Eatery, or sushi at Champa Thai. Catch a film at Regal Brier Creek Stadium 14, or get outside at nearby William B. Umstead Park. 
The Village District
Retirees looking for walkable access to Raleigh's most beloved haunts should consider historic Cameron Village (recently renamed The Village District). Stroll over to Tazza's Kitchen for a cast-iron pizza, or Cantina 18 for Southwestern eats for brunch through dinner.  Just a short walk away, get your nature fix at NC State's JC Raulston Arboretum, or take the play pickleball at Pullen Park, where the grandkids will enjoy a train and carousel ride. Love antiques? In the Village District's expansive shopping center you'll find the Chesire Cat and the Antiques Emporium. On NC State's campus less than a mile away, you'll find the Memorial Belltower, as well as Dorothea Dix, a vast network of trails and fields reminiscent of a southern Central Park.
Downtown
Living in Raleigh's ever-growing downtown is the perfect chance for downsizers to feel close to the action, or explore it for themselves. Foodies flock to James Beard Award-winning chef Ashley Christensen's flagship restaurant, Poole's Diner. Kids and adults alike can learn something new at Marbles Kids Museum, adjacent to the local IMAX Theatre.  At the North Carolina Museum of Art, you can catch a concert or walk the surrounding trails. For a biking or walking tour that circles over 30 miles of Raleigh's wetlands and forests, spend a day on Raleigh Greenways, including the Neuse River Trail. On the first Friday of every month, hit the nightlife of First Night, the festival of local fare and music.
Stonehenge
For those looking for quieter and acreage, North Raleigh offers the comfort space of sprawling neighborhoods with roomy houses and plentiful trees. Stonehenge is a favored neighborhood among North Raleigh retirees because of its proximity to the Stonehenge Market shopping center. Check out Margaux's for global eats, Orchid Japanese for all-you-can-eat gourmet sushi, or the delicious wine bar at Poppyseed Market. At Falls Lake, you'll be able to test out your new boat, or just enjoy the sun on the sandy shore. Abbotswood at Stonehenge comes highly recommended as a vibrant and homey Independent and Assisted Living Services. 
Historic Oakwood
Historic Oakwood is a community brimming with character and steeped in the essential culture of Raleigh. Not only is it just across the street from the North Carolina-born Krispy Kreme Doughnuts, but it's also walking distance from downtown. On one side, Oakwood is lined by the scenic Historic Oakwood Cemetery, and on the other lies Mordecai Historic Park, the birthplace of Andrew Johnson. Journey downtown to enjoy the North Carolina Museum of History, where you can see a replica of the Wright Brothers' first airplane. Mosey to bustling Person Street at the entrance of Oakwood, where you can get a beer at Person Street Bar or a sandwich at The Pharmacy, where locals have flocked for over 120 years. 
Whether it's eating a filet mignon at the Angus Barn when it's decked out for the holidays, or trying a blooming onion at the North Carolina State Fair every year as Fall rolls around, Raleigh holds new experiences and traditions for your downsizing adventure.
Get in Touch. You can rely on our verified senior move professionals in Raleigh.
We know the best home transition specialists in Raleigh, and we'd love to put together the perfect team for you. 
Get in touch to get started today.