Downsizing, Senior Moves, Senior Real Estate, Home Transitions
Durham-Chapel Hill NC Downsizing Help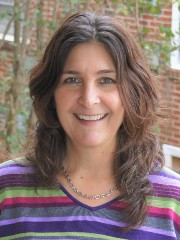 Tracy Lynn
Certified Senior and Specialty Move Manager
Truckin' for Seniors & Truckin' Movers
www.truckinforseniors.com
919-682-2300
I'd love to hear about your upcoming move or downsizing project!
Senior HOUSING SPECIALIST
Leaving a well-loved home can be an overwhelming experience. Whether you need guidance for yourself or support for a loved one, call Tracy Lynn first for qualified, custom relocation services for downsizers, retirees and seniors throughout the Durham-Chapel HIll area.
Tracy's extensive network of trained professionals help you easily transition to a new lifestyle, clear out an estate, or complete a complex senior move.  Tracy's deep roots in Chapel Hill and Durham give you easy access to experienced, trustworthy moving, storage, and relocation solutions that will make your move as simple as possible for everyone involved.
Professional senior move help and professional transition services include: 
Downsizing and Senior Real Estate
Downsizing, Estate Sales & Auctions
Preparing to Move to a 55+ Community
Real Estate Search and Sale
Are you looking Durham-Chapel Hill NC downsizing help? We maintain a qualified and experienced team of pros to offer you exactly the support you need, when you need it. 
Vetted local senior move transition experts will help you embrace the change and make a downsizing move with minimum stress. 
NEW & INTERESTING IN SENIOR DOWNSIZING
Get the latest advice from the pros.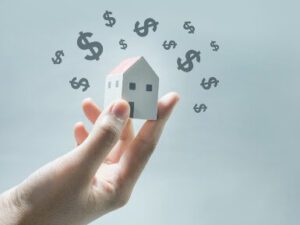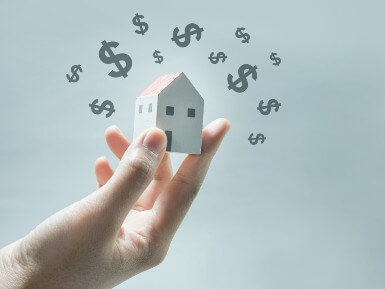 How To Finance a Retirement Home Are you thinking of purchasing a retirement home or moving to a continuing care community? There's a lot to
Read More »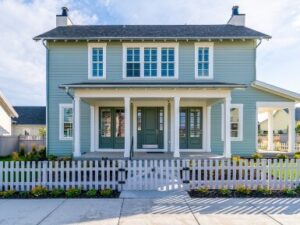 The phrase "vacant home" conjures up an image of a creepy, rundown home that may or may not be haunted. In reality, most vacant homes
Read More »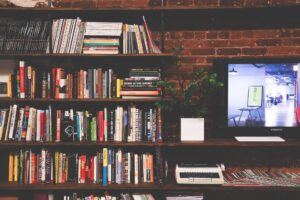 If you're paying for a long-distance move, you'll want to be sure you don't waste money moving. Once you factor in the distance of your
Read More »
LOCAL RESOURCES IN DURHAM AND CHAPEL HILL
SOME OF OUR FAVORITE PLACES IN DURHAM-CHAPEL HILL
Whether you're moving to Durham Chapel Hill or just downsizing your current home, this area offers fantastic options.
Durham and Chapel Hill Neighborhoods that are Popular with Downsizers
Separated by just eight miles, Durham and Chapel Hill are famous for the heated rivalry between their respective universities, and both have plenty in store for your downsizing journey. 
Southern Village
If you want all the perks of a small town without leaving your immediate community, a condominium in Southern Village Neighborhood is the place for you. Residents boast on The Green, a central lawn for socializing and Movies by Starlite, as well as the annual Terra Vita Fall Festival. On Market Street, you'll find a yummy beet salad at Market and Moss and classic Singaporean fare at Rasa Malaysia. And, locally-owned Southern Village Pharmacy is always at your disposal. Right down highway 15-501, you'll find Merritt's Grill, home of a famous BLT that's famed with locals and students alike. 
Meadowmont Neighborhood
As you approach The University of North Carolina's beautiful campus, you'll pass Meadowmont, a neighborhood known for its cottage-style homes and walkability. Golfers will appreciate access Finley Golf Course on one side of the neighborhood and Chapel Hill Country Club on the other. Garden enthusiasts should carve out time for the Coker Arboretum on campus, which is kept in pristine condition throughout changing seasons, or the expansive plants and walking paths of North Carolina Botanical Gardens. If you're a basketball fan, you won't want to miss the Carolina Baskeball Museum. Grab a warm panini at Cafe Carolina & Bakery in Meadowmont Village Circle, or taste the highly reviewed curry at Fusion Fish. 
Downtown Chapel Hill
In the heart of Chapel Hill lie several historic districts that offer homes with character and authenticity, as well as several luxury condominium complexes. Absorb the many libraries and monuments of UNC's campus, or indulge your curious side at Morehead Planetarium and Science Center, the oldest planetarium in the southeast. Excited by free admission to an art museum with a collection over 19,000 works? Stop by the Ackland Art Museum just off Franklin Street. And if you need an activity for the grandkids, take them to Kidzu Children's Museum. While you're on Franklin, discover the Turkish cuisine and wine at Tallulas, or watch the big game over a beer at Top of the Hill Restaurant & Brewery. 
Southpoint
Known for its fabulous outdoor mall, The Streets of Southpoint, the Southpoint residential area is a conveniently located spot for a downsizer who loves a good day of shopping. After a long day, treat yourself to an upscale Italian meal at Maggiano's, or Asian fusion at Jujube. Not into retail therapy? Head to Durham Performing Arts Center, the No. 4 ranked theater in the U.S., for hot topic off-broadway performances. Or, journey to the Sarah P. Duke Gardens on Duke's campus for a quiet afternoon in the woods. Museum goers will enjoy spending an evening at Duke's Nasher Museum of Art.
Triangle Township
Retirees looking for a community with dense suburban feel that's also chock full of parks and ponds should consider Triangle Township. Though it offers distance from the noise of the city, you're never far from the action. Eno River State Park is closeby, and offers hiking trails as well as breathtaking river views. Lake Crabtree is also a stone's throw away, and offers a stunning spot to watch the sunset. Music lovers will want to keep tabs on the bands coming through the Carolina Theater, and golfers might want to check out Umstead Pines Golf and Swim Club. Enjoy breakfast sandwiches from scratch at Foster's Market, or delight in dreamy garden when you eat outdoors at Namu. 
Downtown Durham 
Downtown Durham is the beating heart of a growing metropolis for artists, intellectuals, and downsizers in search of an upbeat next chapter. Baseball fanatics will enjoy access to the Durham Bulls Athletic Park, home to Durhams minor league team. For a day of walking or biking, check out the American Tobacco Trail, which features over 20 miles of scenic trails. Animals lovers and those with young ones visiting should pay a visit to the Duke Lemur Center, once home to the beloved Zomboomafu. For the best empanadas around, try Luna Rotiesserie. And don't miss Viceroy, whose daring take on Indian/English fusion will have you coming back for more. 
Get in Touch. You can rely on our verified senior move professionals in Durham-Chapel Hill
We know the best home transition specialists in Durham and Chapel Hill, and we'd love to put together the perfect team for you. 
Get in touch to get started today.